CHEECH AND CHONG PERFORM AT HARRAH's AMPHITHEATER
The popular 70s and 80s comedy duo, Cheech & Chong, will headline Harrah's Outdoor Amphitheater on Saturday, Oct. 17 at 8 p.m. Tickets range from $40 to $75, call 800-447-8700 or 702-298-8510.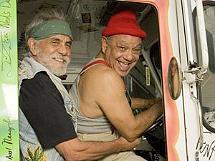 The "Cheech & Chong Light Up America" tour officially kicked off in September 2008 and continues to draw sold-out audiences. The show blends popular skits from the past, stand-up comedy and musical bits. Cheech & Chong are best known for their films, "Up In Smoke," "Nice Dreams," and "Born in East L.A." In recent years, Chong had a recurring role on television sitcom "That '70s Show" and Marin co-starred with Don Johnson in "Nash Bridges" and has recently appeared on ABC's "Lost."
GORDON LIGHTFOOT HEADLINES AQUARIUS OUTDOOR AMPHITHEATER
Gordon Lightfoot will be center stage at the Aquarius Outdoor Amphitheater on Saturday, Oct. 24. Tickets start at $20, call 800-435-8469.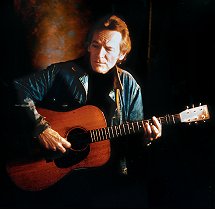 In a career spanning more than 35 years, he has recorded more than 200 songs, and written many more. He has influenced the sound of other highly successful artists who have credited him as a major influence. His achievements have been recognized in the music industry and in his native Canada. He has five Grammy nominations and 17 Juno Awards (the Canadian equivalent) and was inducted into the Canadian Music Hall of Fame in 1986 and the Canadian Country Music Hall of Fame in 2001.
Seven of Lightfoot's albums have gone "gold" or higher in the United States. The most recent albums were "Complete Greatest Hits" certified gold in April 2008, and "Gord's Gold Volume 2" certified gold in September 2001.
THE LETTERMEN WILL TAKE THE STAGE AT THE RIVERSIDE
The Lettermen will perform at Don's Celebrity Theater at the Riverside, Oct. 13-18. Tickets for their 8 p.m. shows are $30, Call 702-298-2535 ext 616 or 800-227-3849 ext 616.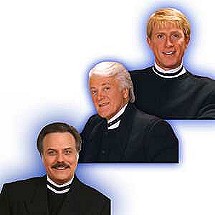 Through the 60s and 70s, The Lettermen scored 20 chart-topping hits with songs like "Goin' Out of My Head" and "Hurt So Bad." The group made 32 consecutive albums and four were certified gold. Through more than 40 years of performing, The Lettermen faces have changed with the exception of Tony Butala.
TOP OF NEXT COLUMN
BOBBY VINTON WILL APPEAR AT THE TROPICANA EXPRESS
Bobby Vinton, who had his first release "Roses Are Red" in 1962 and more No. 1 records in the next 10 years through 1972 than any other solo male artist, will perform in the Pavilion Showroom at the Tropicana Express on Saturday, Oct. 17 at 8 p.m. Tickets are $35, $45 and $55. Call 800-243-6846.
Vinton's hit-making capability was again evidenced with the release of "My Melody of Love," when it became the No. 1 song in the nation and was embraced by Polish Americans around the country as their new national anthem. Not long after, his best-selling autobiography "The Polish Prince" was published. The phenomenal success Vinton experienced in the recording industry carried over to other areas of the entertainment world.
EDGEWATER HIGHLIGHTS DIFFERENT COMEDIANS EVERY WEEKEND
"Comedy on the Edge" with two stand-up comedians featured each Friday, Saturday and Sunday at 7 p.m. in Kokopelli's Showroom has Don Barnhart and Murray Valeriano Oct. 9-11, followed by Carrie Snow and Lane Parker Oct. 16-18. Tickets are $10, call 702-298-2453.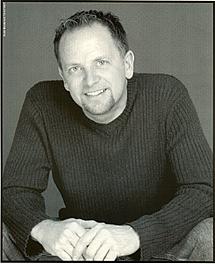 Don Barnhart is an accomplished actor, writer and director with numerous television and film credits. Barnhart recently wrote, directed and starred in the indie thriller, "China Dolls" and can be heard regularly on "The Bob and Tom Show," XM/Sirius Satellite Radio. He is a veteran performer for The USO and Comics On Duty and has been entertaining the troops around the world for the last 17 years. His company, Don Barnhart Entertainment is currently producing a series of comedy shows for the troops stationed around the world.
Barnhart is also the writer, director and star of the upcoming film, "Freeloader" and the creator and host of the syndicated TV series, "The Freedom of Speech Comedy Show," which was one of only 10 projects to be selected for the 2008 Comedy Festival Industry Showcase in Montreal. He won the 2007 American Idol Underground Comedy Contest and was also voted "One of the top 100 comedians to see" three years in a row by "Entertainment Business Journal."
Barnhart is also a contributing author on, "I Killed: True Stories of the Road by America's Top Comics" which the N.Y. Times called, "Hilarious" and Barnhart is also an alumni of The Second City Conservatory program in Los Angeles. He is currently developing, "The DeEvolution of Man" a one-man show based on his successful stand-up tour.
RIVER PALMS HOSTS COMEDY AND LUAU DINNER
Comedians Paul Lyons and Jason Benci will bring laughs to Sammy's Comedy by the Shore comedy club at the River Palms, Oct. 7-11. Tickets are $10, call 800-835-7904.
Lyons is a stand-up comic, actor, published writer and inspirational guru. He has done more than two dozen TV appearances and is also a featured speaker at corporate events, conferences and other special engagements.
Benci is a maverick and he brings the dark side of the straight edge to stand up comedy. Benci was brought up by two Detroit police officers, did bull riding in three different rodeo circuits before age 18, and plays drums in a punk band.
On Friday, Oct. 16, a Hawaiian Luau-Dinner and Show featuring a Polynesian and show by Hot Lava out of Las Vegas will be held on the front lawn along Casino Drive. The 6 p.m. show and $7 p.m. dinner are$20.
CONTINUE ON TO...:

>THIS WEEK'S LAS VEGAS NEWS
>LAST WEEK'S LAUGHLIN NEWS
>VEGAS VIEW FULL ARCHIVES
>Return to "Heard Around Town"
>Return to Las Vegas Leisure Guide