HARRAH's HIGHLIGHTS AL GREEN
American Gospel, soul and R&B singer, Al Green, will perform at the Harrah's Laughlin Rio Vista Outdoor Amphitheater on Oct. 23. Green has been honored with Lifetime Achievement Awards from the Grammys as well as BET Awards. He has been inducted into the Rock and Roll Hall of Fame and the Gospel Music Hall of Fame. The Rev. Green continues to minister at the Full Gospel Tabernacle in Memphis, Tenn. Tickets range from $40 to $70.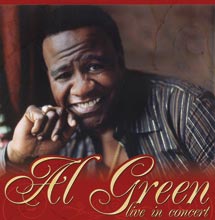 RIVERSIDE OFFERS VARIETY AND HEADLINERS
The Chinese Acrobats are performing in Don's Celebrity Theatre at the Riverside, Oct. 5-10. Tickets are $32. The Acrobats from Hebei, China have performed their talented and gravity-defying stunts all over the world. The troupe combines Chinese tradition and brilliant costumes with incredible acrobatic performances featuring outstanding balancing, martial arts, Chinese poles, diablo, foot juggling, and chair balancing.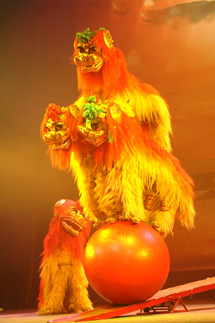 Country singer, songwriter, actor and humanitarian Mel Tillis will headline Don's Celebrity Theatre, Oct. 12-17. Tillis has recorded more than 60 albums and had 36 Top Ten singles. In 1993, Mel Tillis released his first gospel album, "Beyond The Sunset," and his most recent album, "Old Dogs," received a nomination for the 1999 Vocal Event of the Year by the Country Music Association. Tickets are $35.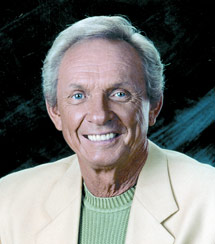 Michael Bolton just off of ABC's "Dancing with the Stars" will command the stage at the Riverside Amphitheater on Oct. 16. As a singing star, he's sold more than 53 million records, won multiple Grammys for Best Male Vocalist and earned countless other honors. Bolton has also sung with Luciano Pavarotti and Ray Charles, written songs with Bob Dylan, Ne-Yo and Lady Gaga, penned hits for Barbra Streisand and KISS, played guitar with B.B. King and had his music recorded on a track by hip-hop superstar Kanye West (featuring megastar Jay-Z). Tickets are $35, $55 and $70.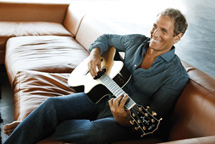 'COMEDY ON THE EDGE' IS EDGEWATER MAINSTAY
The Edgewater is continuing with its ongoing "Comedy on the Edge" in Kokopelli's Showroom every Friday, Saturday and Sunday at 7 p.m. Each show features two stand-up comedians. Upcoming acts are: Oct 8-10—Jimmy Della Valle and Adam Gropman; Oct 15-17—Kenny Bob Davis and Tim Haldeman; Oct 22-24—Kivi Rogers and Ryan Wingfield; and Oct 29-31—Barry Diamond and Rick D'Elia. Tickets are $10 at the Edgewater Casino Cage or the door.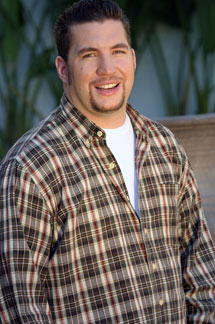 Jimmy Della Valle is a true New York character actor, comedian, voiceover artist, writer and master of improvisation and accents. He has a streetwise edgy flare and macho vulnerability. Most recently, Della Valle was on three episodes of the hit summer NBC show "America's Got Talent."
TOP OF NEXT COLUMN
LAUGHLIN AMASSES SPECIAL EVENTS
For beer lovers, the "Das Beer Fest" will be held again on the RIverwalk between the Colorado Belle and Edgewater on Oct. 8 and 9. This event offers authentic German cuisine, German music by The Polka Dudes and carnival games from 3-10 p.m. with free admission and food and drinks sold separately.
The Tropicana will hold an Italianfest in Victory Plaza on Oct. 9 from 4 to 8 p.m. with Italian food and music. Cost is $6.99.
The 23rd Annual Chefs' Food Fest will be held at the Aquarius Pavilion on Thursday, Oct. 14 at 5:30 p.m. Chefs from the casinos and local restaurants will take part in a friendly competition/fundraiser where attendees get to visit decorated booths and sample food, wine and spirits. Tickets are $60, call 702-298-2214.
Oktoberfest at Victory Plaza at the Tropicana will feature German food and music on Saturday, Oct. 16 from 4 to 8 p.m. Cost is $5.99.
"Rocktoberfest" - a festival of rock music featuring Judge Jackson, Neil Morrow Band and others will take place in the Center Circle in front of the Colorado Belle, Oct. 15-17. Admission will be free. There will be food booths and vendors with food and drinks sold separately, call 877-460-0777.
The Tropicana will hold a Halloween Haunt and Glow Car Show in the North Parking Lot and Victory Plaza on Oct. 29-31. Hosted by the Island Cruisers Car Club, this event will feature classic cars, trucks, bikes with three top awards for each category. Car registration is $25 per car. The Car show is at 1 p.m. on Friday and from 9 a.m. – 7 p.m. on Saturday. There's a light show at 6 p.m. on Friday and a Halloween costume contest at 6 p.m. on Saturday with awards at 10 a.m. on Sunday. For information call 909-856-2621.
The Laughlin Senior Games will be held at various sites Nov. 2-7. The annual event features competition in a variety of sports/activities open to people 50 and over. Events include bowling, basketball, swimming, couples and line dancing, poker, tennis, track and field, golf, horseshoes, kayak, pinochle and bridge, and more. Cost is $10 registration, $5 per event and $12 for a mixer. For details, call 702-298-3413. Registration deadline is Oct. 22.
On Nov. 11, "Laughlin's Got Talent" will be held at a venue to be determined at 7 p.m. The winners from each individual casino employee talent contest will vie for the top prize in this casino-wide show. Admission is one can of food or a $2 donation.
The Laughlin Coin, Currency, Jewelry & Stamp Expo will take place Nov. 12-14 in the Mardi Gras Room at the Colorado Belle. This show will have rare coins and other items on display and for sale as well as free appraisals. Admission, which is good for all three days, is $3 adults; $2 seniors and children under 14 free. Hours are Friday – 11 a.m.-6 p.m.; Saturday – 10 a.m. – 6 p.m.; and Sunday 10 a.m. – 5 p.m.
The Holiday Boat Parade of Lights will take place on the Colorado River by the casinos on Saturday, Nov. 27 from 4:30 – 7 p.m. All kinds of boats will be decorated with holiday lights and parade down the river. For information about entering a boat, call 928-754-3555, ext. 233.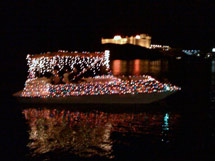 The town-wide SNORE "Rage at the River" off road races sponsored by Southern Nevada Off Road Enthusiasts will take place Dec. 1013. For information, visit snoreracing.net.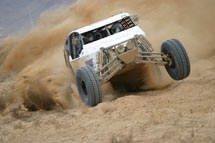 Looking ahead to next year, the town will hold a first time event, the Laughlin International Film Festival with film screenings of feature films, documentaries, short films, student films and more. There will also be networking and workshops, Jan. 1-5 at various casino venues. For information, visit www.laughlinfilmfestival.com.
FOREIGNER WILL HEADLINE AQUARIUS
The group Foreigner that has sold more than 70 million albums will assemble its talented ensemble of musicians for a night of music at the Outdoor Amphitheater at the Aquarius on Oct. 9. Tickets for the 8 p.m. Saturday night show start at $30, call 800-435-8469.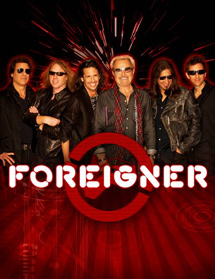 Whether their singles were "Cold as Ice" or "Hotblooded," Foreigner, which was established in 1976, shot straight to the top of the charts, where they achieved platinum status time and again. With veteran rocker Mick Jones at its helm, the success of Foreigner's brand of arena rock proved that audiences craved a solid middle ground between the harsh nature of punk and the optimistic sounds of disco.




CONTINUE ON TO...:

>THIS WEEK'S LAS VEGAS NEWS
>LAST WEEK'S LAUGHLIN NEWS
>VEGAS VIEW FULL ARCHIVES
>Return to "Heard Around Town"
>Return to Las Vegas Leisure Guide