REALITY STAR NICOLE 'COCO` AUSTIN WILL JOIN `PEEPSHOW`!
The star of "Ice Loves Coco," Nicole "Coco" Austin will take over the "Bo Peep" starring role in the striptease "Peepshow" at Planet Hollywood on Dec. 3. Austin will be the latest celebrity showgirl to take the role currently played by Holly Madison through Oct. 21. The show will run with an ensemble cast until Austin begins performances. Austin is currently scheduled to perform through spring 2013.
Column Continues Below Advertisement
CHRIS TUCKER PERFORMS AT THE PEARL AT THE PALMS
Chris Tucker is set to perform at the Pearl inside the Palms on Oct. 13. Tickets start at $69.
Tucker is best known for his role of Detective James Carter in the "Rush Hour" film series. He recently wrapped production on a new film directed by David O. Russell, "Silver Linings Playbook" starring Bradley Cooper and Robert De Niro. The film is set for a November release.
Tucker started his career as a standup comedian and landed a spot on "Def Comedy Jam" where he frequently performed in the 1990s.
SMITH CENTER PLANS A VISIT BY BRYAN ADAMS
Bryan Adams will bring his highly successful solo-acoustic concert tour to Las Vegas with a special, intimate concert at The Smith Center on Oct. 15. The show will provide a rare opportunity for fans to see Adams as they've not seen him before. Adams has sold more than 65 million records, toured six continents and achieved No. 1 status in over 40 countries around the world.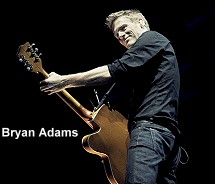 4TH VEGAS CINEFEST AT THE PALMS
The 4TH annual Vegas CineFest (VCF) International Film Festival will take place Oct. 3-7 at the Palms. This year, the festival will screen 140 films from around the world and feature panels designed to educate independent filmmakers. In addition, the Digital CineMart will provide opportunities for filmmakers to sell to distributors and film brokers.
Barry Bostwick`s new film "FDR American Badass" will premiere during the festival. Teller from "Penn & Teller" is attending and screening his new film "Play Dead." Academy Award Nominees director Richard Rush and actor Steve Railsback will be screening "The Stuntman" and hold a Q & A, just to a name a few activities.
FIRST FRIDAY CELEBRATES 10-YEAR ANNIVERSARY
The First Friday Las Vegas arts and culture festival on Oct. 5 will be celebrating 10 years of in Downtown Las Vegas. With the theme of 10, this anniversary event will invite the public to help break 10 world records involving pumpkins, and will announce the formation of the First Friday Foundation to support local artists. For information, visit http://www.firstfridaylasvegas.com.
HILTON GARDEN INN OPENS HAWAIIAN GARDEN VENUE
The Hilton Garden Inn on Las Vegas Strip South has opened the Hawaiian Gardens, a private wedding and event venue with a tropical flair behind the main building. Vegas Weddings is providing a "Hawaii in the Desert" experience for couples tying the knot. Matrimonial tourism brings in about 100,000 couples per year to Las Vegas annually to marry or renew vows.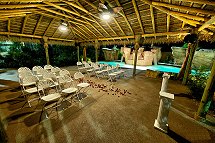 `DAVE KOZ AND FRIENDS CHRISTMAS TOUR` VISITS SMITH CENTER
"Dave Koz and Friends Christmas Tour," a high-energy holiday tradition celebrating its 15th anniversary, will perform at The Smith Center on Dec. 18. Koz has released 12 albums in the past 20 years, including four Christmas collections. Tickets start at $29.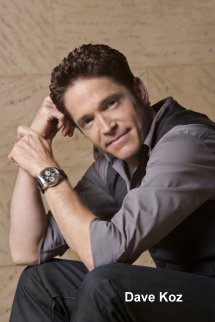 Led by seven-time GRAMMY® nominee and saxophonist Koz, this year`s show will feature special guests including: GRAMMY-nominated pianist/composer David Benoit, who appeared in the original 1997 line-up and was instrumental in the tour`s creation; Javier Colon, who sang on Koz`s "Saxophonic" album and was the winner of the inaugural season of NBC`s hit television show, "The Voice;" and drummer/percussionist/vocalist Sheila E.; and singer/songwriter Margo Rey.
Together the quintet will perform hits from their respective catalogues and jam on fresh, fun arrangements of seasonal favorites including a special medley of "Peanuts" holiday music inspired by Benoit.
19TH ANNUAL RENAISSANCE FAIR
Costumed knights, fair maidens, knaves and wenches will be on hand for the Age of Chivalry Renaissance Festival Oct. 5 - 7 at the Silver Bowl Park, 6800 E. Russell Road. Clark County Parks and Recreation presents the festival now in its 19th year with more than 50 shows per day, over 100 artisans, historical reenactments and plenty of food and drink. The festival is from 10 a.m. to 10 p.m. Friday and Saturday and until 4 p.m. on Sunday. Admission is $10 for adults, $5 for seniors ages 60 and older and children ages 5 to 12. There are three-day passes.
COLT FORD WILL PERFORM AT THE SILVERTON
Country rapper Colt Ford will perform at the Silverton in the Veil Pavilion on Thursday, Oct. 25, at 10:30 p.m. Ford will showcase his unique brand of "hick-hop." His latest effort "Declaration of Independence" entered the Billboard 200 at No. 5. An accomplished songwriter, Ford co-wrote the massive hit "Dirt Road Anthem" for Jason Aldean. Ford`s new single "Back" featuring Jake Owen has just hit country radio. Tickets are $25 and $35 day of show.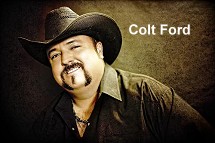 RITA COOLIDGE VISITS THE SUNCOAST
Two-time Grammy® Award winner Rita Coolidge will perform at the Suncoast Showroom Oct. 27 and 28. Tickets start from $15.95.
Coolidge began as a backup vocalist in Memphis in the 1960s and then in Los Angeles as the first call background singer for performers like Ray Charles, Jackie Wilson and The Temptations. Coolidge began her solo career with her self-titled debut album in 1971and then released 15 albums.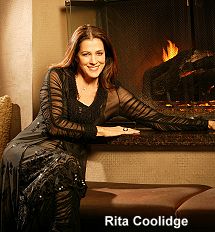 Coolidge has appeared in numerous movies, including "A Star Is Born," "Pat Garrett & Billy the Kid," "Vanishing Point" and "Christmas in the Clouds."
MAC MILLER VISITS HARD ROCK WITH TRAVIS PORTER AND YG
Hip hop artist Mac Miller`s The Macadelic Tour with special guests Travis Porter and YG will be coming to The Joint at Hard Rock on Sunday, Oct. 7. Tickets start at $30.
Malcolm "Mac Miller" McCormick graduated from Taylor Allderdice High School and inked a deal with Rostrum Records in July 2010. A multitalented musician, Miller taught himself to play piano, drums, guitar, and bass by the age of 6. In August 2010, Miller released his debut "K.I.D.S."
FAST PACED TIDBITS
"Blue Man Group" will open in its new showroom at Monte Carlo on Oct. 10.
Comedienne Wanda Sykes has postponed her Nov. 2 show at the Treasure Island Theatre. The performance will be rescheduled.
The all-new, $17 million Bacchanal Buffet at Caesars Palace according to "USA Today," with its focus on chefs, nine open kitchens, variety and abundance of food and sleek design, tops the list as No. 1 buffet in Las Vegas.
Iconic ska punk band Less Than Jake will perform at Hard Rock Cafe on the Strip Monday, Oct. 8, with special guests Mad Caddies and Flatfoot 56.
The House of Blues and Santana have tickets on sale for his residency performances of "An Intimate Evening with Santana: Greatest Hits Live – Yesterday, Today & Tomorrow" in 2013. He has seven dates in January, 14 in May and two in both February and June. Tickets start at $99.50.
Punk-reggae band Tomorrows Bad Seeds (TBS) will perform at the Hard Rock Cafe on the Strip with special guests Through The Roots on Wednesday, Oct. 3. TBS is a five-piece American band from Hermosa Beach, Calif., formed in 2004. Tickets are $14 in advance and $17 day of show.
Wynn Resorts was the only Nevada company to make the list of "Fortune" magazine's "Fastest-Growing Companies," coming in at No. 26 overall on the list.
It will be the ULTIMATE Happy Hour on Thursday, Oct. 11, from 5-10 p.m. at the Fashion Show Mall on The Plaza under The Cloud. The Las Vegas Woman & Wine Affair will include a wine tasting and 100 exhibitors ranging from beauty, fashion, health and so much more, Tickets are $15 in advance and $20 day of the event.
TOP OF NEXT COLUMN
Cabo Wabo Cantina inside Miracle Mile Shops at Planet Hollywood is hosting a series of UFC viewing parties with the next ones being on Oct. 5 and 13.
Again, Las Vegas celebrates everything imaginable. TREVI inside The Forum Shops at Caesars will celebrate National Pumpkin Cheesecake Day with Pastry Chef, Hank Sbraccia`s, gelato version served only on Sunday, Oct. 21.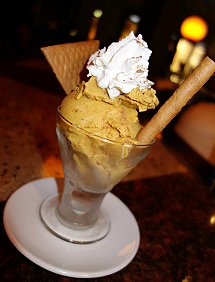 CollectiveZOO (CZ) has Friday nights planned with the introduction of their "Watering Holes" social series. The first event will take place at Firkin on Paradise on Friday, Oct. 12, at 8 p.m. For more information, visit www.collectivezoo.com.
Crazy Horse III will offer one complimentary drink to patrons who show their ticket stub from the Professional Bull Riders World Finals from Oct. 24 through 28.
HEADLINING ACT JABBAWOCKEEZ RELEASES FITNESS PROGRAM
World-famous dance crew, Jabbawockeez that headlines at the Monte Carlo has released a five-disc at-home instructional dance and fitness DVD program. Each disc provides about an hour of instruction featuring a new dance. It`s a fitness series featuring a step by-step breakdown of the group`s top five most popular dances, visit www.jbwkzdvd.com/.
SMITH CENTER HOSTS CIRCUS COUTURE CHARITY EVENT
Circus Couture, in partnership with Cure 4 the Kids Foundation, will present an extravagant evening called "86 Peculiar Place," a performance, fashion and art event inside The Smith Center at 5:30 p.m. on Sunday, Oct. 28. Proceeds will benefit the St. Baldrick`s Foundation and The Children`s Specialty Center of Nevada. The event will feature both a silent and live art auction as well as explosive circus performances intertwined with outlandish runway fashion. Tickets start at $15, call 702-749-2000.
`JERSEY BOYS` STAR PRODUCES NR HOPE CONCERT
Jeff Leibow who plays the role of Nick Massi in "Jersey Boys" at Paris announced the 2nd NF Hope Concert will take place on Sunday, Oct. 21, at 1 p.m. at Harrah`s. Proceeds from the concert will be donated to NF Network, a non-profit organization for neurofibromatosis, which Leibow`s daughter has. Tickets prices range from $25 to $75, call 702-369-5111.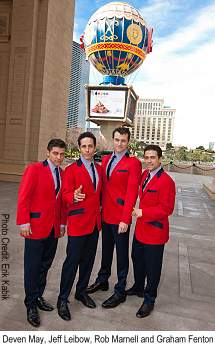 The star-studded concert will include performances by Delious Kennedy from the Grammy Award Winning Band All-4-One, Jeff Timmons from 98 Degrees, Anya Garnis and Dmitry Chaplin from ABC`s "Dancing With The Stars," Gordie Brown, Clint Holmes, Chris Phillips, and cast members from "Jersey Boys," "Absinthe" and "Vegas! The Show," plus more acts. There will also be a live and silent auction.
TASTE OF TAO SET FOR OCT. 4 AT TAO ASIAN BISTRO
TAO Asian Bistro presents Taste of TAO, a roof deck culinary and entertainment experience hosted at TAO Beach on Thursday, Oct. 4. from 7 to 9 p.m. with early VIP entrance at 6 p.m. The philanthropic event benefitting Three Square will feature TAO`s popular cuisine and Asian beer, sake and wine pairings with special new dishes as guests explore the culinary regions of China, Japan and Thailand. Live Asian-inspired entertainment, as well as raffles and giveaways will round out the night. Admission is $75 and $100 for VIP.
BANANARAMA PERFORMS AT STRIP`S HARD ROCK CAFÉ
On Monday, Oct. 15, Bananarama, best known for the chart topping singles "Venus," "Cruel Summer," and "I Heard a Rumor," will take the stage at Hard Rock Cafe Las Vegas. Bananarama will perform in honor of PINK, while celebrating their 30th anniversary as the most successful female pop group in history. Hard Rock`s commitment to breast cancer awareness and research with their 13th annual PINKTOBER™ continues throughout October with PINK menu offerings, "PINK Sheets Rooms," and limited-edition merchandise benefiting a variety of breast cancer charities. Admission is $15 in advance and $20 at the door.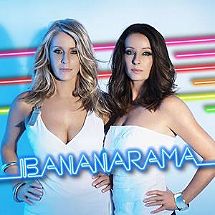 MORE FUNDRAISING EVENTS
FIRST Food & Bar inside The Shoppes at The Palazzo and chefs from across the Vegas Valley will come together on Wednesday, Oct. 3, at 3 p.m. for a fundraiser for Three Square. The 4th annual Shuck & Swallow Charity Event will have top chefs competing to see who can shuck and swallow the most oysters in 10 minutes.
The Las Vegas Gay Tennis Club will host its 10th Annual Tournament at Darling Tennis Center, Oct. 5-7, with proceeds benefitting Golden Rainbow. The annual tournament features more than 100 players from all over the U.S., Canada and Europe. Entry fee is $100. For more information, visit www.lasvegasgaytennisclub.com. The public can watch the matches for free.
The National Touring Company of "WICKED" hosted a stage performance of "The WICKED Rocky Horror Show" at the Tropicana and raised $81,000 for Golden Rainbow and Broadway Cares/Equity Fights AIDS (BC/EFA).
HENDERSON HOSTS 26TH ANNUAL SHAKESPEARE IN THE PARK
The City of Henderson will host the 26th annual Shakespeare in the Park in October and all shows are free. The Las Vegas Shakespeare Company will present four performances of "Hamlet" at several award-winning parks, as well as Lake Las Vegas. Dates are Oct. 6 at Sonata Park, Oct. 13 at Discovery Park, Oct. 20 at River Mountain Park, and Oct. 27 at Lake Las Vegas. All performances will be at 7 p.m. with a green show occurring one hour prior to each presentation.
CRAZY HORSE III CELEBRATES THREE-YEAR ANNIVERSARY
Crazy Horse III, the lavish gentlemen`s club, will commemorate its three-year anniversary with a celebration hosted by blonde bombshell, Heidi Montag, on Friday, Oct. 19. The pop culture icon rose to fame on MTV`s hit series "The Hills" and as Miss September 2009 in "Playboy" magazine. Montag also released the book "How to Be Famous: Our Guide to Looking the Part, Playing the Press and Becoming a Tabloid Fixture" alongside husband, Spencer Pratt.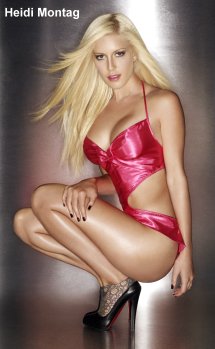 SKI & SNOWBOARD RESORT HOLDS VINTAGE PIC CONTEST
Las Vegas Ski & Snowboard Resort (LVSSR) is hosting Project 50: Vintage Pic Contest, challenging fans to submit classic area photos spanning the last 50 years through Monday, Oct. 15, by emailing project50@lvssr.com.
The top 10 photos will be posted on the resort`s Facebook.com/LVSkiSnowboard page for the public to vote through Oct. 26. The top three photos will be announced on Nov. 1 and win two VIP passes to the Who`s On Board 50th anniversary celebration on Friday, Nov. 16, from 6 to 9:30 p.m. at The Lady Silvia and Amanda Harris Gallery of Contemporary Art in downtown Las Vegas.
GLVAR HOSTS GREEN & RECYCLING FESTIVAL FOR THE PUBLIC
The Greater Las Vegas Association of REALTORS® (GLVAR) is inviting the public to a Green & Recycling Festival on Oct. 6 from 9 a.m. to 1 p.m. at its 1750 E. Sahara Avenue headquarters. The public is invited to bring all sorts of items that can be recycled. There will be vendors and community partners on hand to educate. For more information, visit www.lasvegasrealtor.com.
RESCUED BROWN PELICANS SETTLE AT FLAMINGO
The Wildlife Habitat at the Flamingo is now home to two recently rehabilitated brown pelicans rescued by the Pacific Wildlife Project. Flamingo adopted the birds, one male "Bugsy" and one female "Virginia," which were rendered flightless following injuries sustained after being entangled by fishing lines. The Pacific Wildlife Project rehabilitates anywhere from 100 to 300 birds per year.
The Wildlife Habitat has undergone renovations to best accommodate the new inhabitants. The island, which was originally home to a colony of penguins, has been repainted and repaired and a dock structure was installed as a perching area for the pelicans. This free attraction is open 24 hours a day with two presentations daily at 8:30 a.m. and 2 p.m. Many types of animals inhabit the 15-acre habitat that is home to about 500 animals.
Column Continues Below Advertisement
CONTINUE ON TO...:

THIS WEEK'S >LAUGHLIN NEWS
LAST WEEK'S >LAS VEGAS NEWS
>VEGAS VIEW FULL NEWS ARCHIVES
Return to >"Heard Around Town"
Return to >Las Vegas Leisure Guide