BRUNO MARS WILL OPEN NEW VENUE AT THE COSMOPOLITAN!

Bruno Mars, who has sold more than 115 million singles worldwide, will open a new performance venue and event space, The Chelsea, at the Cosmopolitan with the Hooligans on Dec. 29 and 31 at 9 p.m. and follow up with six exclusive engagements in 2014: Feb. 15-16, May 23-24 and Aug. 22-23. December date tickets are $150 and $95 in 2014.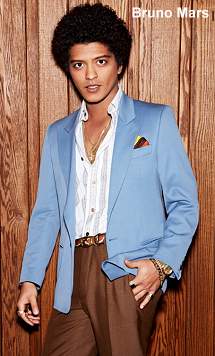 The 50,000-square-foot venue will feature cast glass chandeliers, a vintage lobby bar, private VIP opera boxes and a decorative grand staircase. In addition, remnant brick tiling, an eclectic collection of stage production props and the latest technology seamlessly woven throughout will come together to create a brilliant backdrop for concert-goers. The Chelsea can accommodate 3,000 guests.
Column Continues Below Advertisement
GARTH BROOKS SET FOR EIGHT MORE SHOWS AT WYNN
Garth Brooks will be back at Wynn Las Vegas for a few concerts performing 7:30 and 10 p.m. shows on Oct. 18-19 and Nov. 8-9. Tickets are $175. He sold out a run of dates at the venue this summer and also enjoyed a residency there for three years that wrapped in 2012.
GHOSTBAR AT PALMS RECEIVES MAKEOVER AND DAYCLUB RETURNS
Ghostbar on the 55th floor of the Ivory Tower at the Palms has undergone a $50 million renovation for a whole new look in a palette of black, white and striking fuchsia with Murano-style chandeliers, leather banquettes with ornate wood carved legs, and lush greenery on the skydeck. On Oct. 19, Ghostbar Dayclub (GBDC) will launch its third season with free champagne from 1-3 p.m. for ladies and complimentary birthday cake shots for everyone.
Every Saturday thereafter, GBDC takes over Ghostbar at 1 p.m. with a weekly no-holds-barred party known for its costumed party-goers, oversized piñatas filled with grownup goodies, and spontaneous happenings. Some upcoming fun themes include: "Mad Hatter Tea Party" Nov. 16; "Here Kitty Kitty" Dec. 7; and "That's an Ugly Sweater, but it Looks Good on You" Dec. 21.
Now through Monday, Oct. 7, social media mavens can enter the "What's Your GBDC" contest on Facebook to create the most playful word collage from the first letters of the GBDC acronym and win the Ultimate Ghostbar Experience. Top 12 entries will open for fan vote on Oct. 7, with winners being announced on Oct. 15.
VOODOO ZIP LINE SET TO DEBUT AT THE RIO IN EARLY NOVEMBER
Created by New Capital Ventures, VooDoo Zip Line is set to open in early November at the Rio. The attraction will begin on the patio of VooDoo Steakhouse, located on the 50th floor of the Masquerade Tower, and will propel riders at speeds of up to 33 miles per hour to the adjoining 20-story Ipanema Tower. Guests will make a return trip back to the starting point, traveling backwards at 20 miles per hour. The feet-dangling, adrenaline rush will accommodate two riders at once, more than 490 feet above the ground. The adventure will cover one-third of a mile in one minute and 10 seconds.
To reduce unnecessary wait time, VooDoo Zip Line will allow patrons to dine, gamble and enjoy the property while waiting for their reserved ride time. An alert will be sent to guests' cell phone when their reservation is ready. VooDoo Zip Line will be open noon to midnight daily. Admission is $24.99 from noon to 5:30 p.m. and $37 from 5:30 p.m. to midnight.
BELLAGIO CONSERVATORY FEATURES AUTUMN DISPLAY
Autumn has arrived at Bellagio's Conservatory & Botanical Gardens through Nov. 29 with more than 8,500 chrysanthemums in 10 color variations bedded among ivy, bird's-nest fern, and plum and magnolia trees on display. There are up to 2,500 pumpkins with the largest weighing 1,200 pounds. A 40-foot-tall red wood cider mill is center stage with an idle rowboat docked by a 20-foot-tall enchanted talking tree. A 16-foot scarecrow encircled by ears of corn, a 1870s Newton grain wagon, and a gigantic troll-like creature complete this fall fantasy. Harp, violin and cello players are performing nightly from 5 - 6 p.m. atop a bark-covered stage. The display is free and open 24 hours.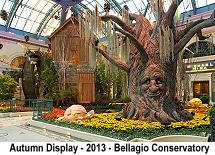 STRIP HEADLINERS PERFORM AT THIRD ANNUAL NF HOPE CONCERT
The "Third Annual NF Hope Concert" for the fight against Neurofibromatosis will take place Sunday, Oct. 20 at the Sands Showroom at The Venetian at 1 p.m. with a silent auction in the lobby at 11:45 a.m. The star-studded concert will include performances by Frankie Moreno, Human Nature, Clint Holmes and Kelly Clinton, ABSINTHE's "Green Fairy" Melody Sweets, cast members from "Jersey Boys," "Rock Of Ages," "Million Dollar Quartet" and many more. Joey Dowling from FOX's "So You Think You Can Dance" will present a piece created for the Troupe, a local dance competition team. There will also be special performances by two performers living with NF. Tickets range from $45 - $60; call 702-414-9000.
The concert, produced by "Jersey Boys" star Jeff Leibow is inspired by Leibow's daughter Emma, who was diagnosed with NF at nine months old.
WILSON PHILLIPS APPEARING AT EASTISDE CANNERY
Five-time Grammy Award nominees Wilson Phillips continue their reunion at the Eastside Cannery Events Center on Saturday, Oct. 5. Sisters Carnie and Wendy Wilson are Beach Boys Brian Wilson's daughters, and Chynna Phillips is the daughter of The Mamas and The Papas' John and Michelle Phillips.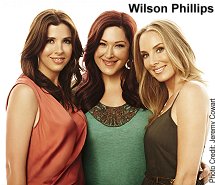 In 2010, the trio reunited and made their first holiday album, "Christmas In Harmony." In 2012, the momentum continued with the release of "Dedicated," a new studio album of covers of The Beach Boys and The Mamas and The Papas records. Tickets start at $17.95.
SURVIVOR PLAYS VEIL PAVILION AT SILVERTON
Classic rockers Survivor will appear at Veil Pavilion inside the Silverton on Friday, Oct. 11 at 8 p.m. Survivor was formed in Chicago in 1977 and their huge hit was the 1982 release of "Eye of The Tiger," which was written for "Rocky III." The song won a Grammy, an Oscar nomination and was voted "Best New Song" by the People's Choice Awards. Tickets are $30.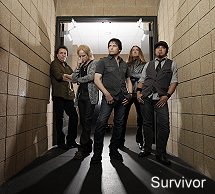 ANNUAL COATS FOR KIDS DRIVE RUNS THROUGH OCTOBER
Harriet Bernard's annual Coats for Kids drive now in its 14th year runs Oct. 1-Nov. 3. Donations of gently used children's or adult coats, sweaters and sweatshirts can be dropped off at any Albertson's in Las Vegas or Henderson. Coats are distributed free to needy children by Salvation Army - Family Services.
MEET AUTHORS AT BOOKS, BUBBLES AND BREWS
Everyone is invited to mix and mingle with local and nationally acclaimed authors during the Books, Bubbles & Brews Readers Event Monday, Oct. 7, from 6 to 8 p.m. in the Now Café on the second floor of Las Vegas City Hall. Admission is free. Wirtz Beverage Nevada is donating the bubbles.
Featured authors will include: Oscar Goodman - "Being Oscar;" Vicki Pettersson - "Signs of the Zodiac" and "Celestial Blues" series; Lauren Blakely - New "Caught Up In Us," "Pretending He's Mine," "Trophy Husband," and "Playing With Her Heart;" Dr. My Haley - "Roots" (collaborated with husband Alex Haley) and "The Treason of Mary Louvestre;" Brian David Bruns - "Cruise Confidential" series, "Rumble Yell," and "Comstock Phantoms;" Victoria Kilbury - "Disenchanted;" and Alison Packard - "Love in the Afternoon" and "The Winning Season."
Scheduled for Oct. 30-Nov. 2, Vegas Valley Book Festival will bring together more literary and cultural programs. The festival is expected to feature more than 165 authors and 100 events, visit www.vegasvalleybookfestival.org.
SUGAR FACTORY EMBRACES HALLOWEEN
Sugar Factory has created a variety of Halloween candy gift baskets for the upcoming scary season including the "Magic Chocolate Fix" stuffed with chocolates in a whimsical felt witch's boot priced at $18.95. All of the spook-tacular candy baskets, plus many more Halloween-themed novelty items, will be available until Halloween day, visit www.SugarFactory.com.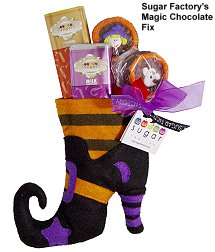 SIPPING SOCIETY PRESENTS FALL COCKTAIL COLLECTION
Sipping Society will present the inaugural Fall Cocktail Collection sipping soiree on Saturday, Oct. 19 from 6-10 p.m. at the Cleveland Clinic Lou Ruvo Center for Brain Health Keep Memory Alive Event Center. A celebration of mixology, cuisine and fashion, the event will feature top mixologists, chefs and fashion designers showcasing new trends. Tickets are $55 or $70 at the door and $85 or $100 at the door for VIP. For information, see thefallcocktailcollection.com.
TOP OF NEXT COLUMN
SECOND BARQUEE PUPPY MIXER RETURNS POOLSIDE AT MARQUEE

Marquee Cares, the charitable arm of Marquee Las Vegas, will host its second BarQuee event at Marquee Dayclub at The Cosmopolitan on Thursday, Oct. 10 to support The Animal Foundation. The outdoor fundraiser will feature an open bar with specialty cocktails from 6 to 7 p.m., samples of non-alcoholic Bowser Beer for thirsty pups, and vendors around the pool. Gift bags with pet items will be given to the first 200 people. Cover charge is $5. Dogs must be 25 pounds or less and a leash is required. For information or to RSVP, email barquee@marqueelasvegas.com

.

CARROT TOP AUCTIONS GUITAR FOR BREAST CANCER AWARENESS

Prop comic Carrot Top has donated an autographed pink guitar to benefit the Susan G. Komen Foundation of Southern Nevada. This Fender guitar called the comedian's dressing room at the Luxor home since 2012 and has been signed by many celebrity and NASCAR friends such as Kix Brooks, Barry Manilow, Tony Hawk, Kyle Busch and Dale Earnhardt, Jr. Bidding closes Thursday, Oct. 10 at 3 p.m. on the Charity Buzz website: https://www.charitybuzz.com/catalog_items/383700?preview=1.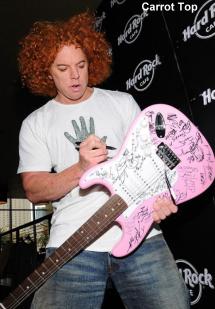 FIRST FRIDAY CELEBRATES 11 YEARS OF BRIDGING GAPS
First Friday on Oct. 4 will mark its 11th year anniversary and break a world record with the largest Pumpkin Organ, a musical instrument actually made using pumpkins, ever made and accounted for by RecordSetter officials. The three octave pumpkin organ created by SYN Shop will be available for patrons to play and create songs throughout the evening. North of Charleston, there will be an Oktoberfest Beer Garden. Smart phone app Tabeso gives information on First Friday.
VEGAS HAPPENINGS
Forte Tenors came in number four in Season 8 of NBC's "America's Got Talent" and they will headline in the Tropicana Theater Dec. 28-30. Tickets run from $50 to $109.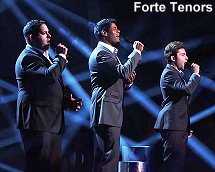 The 51st Annual Art in the Park outdoor juried art festival and fundraiser for the Boulder City Hospital Foundation will be held in Boulder City, from 9 a.m. - 5 p.m. Oct. 5 and 6. There will be 300-plus juried fine art, fine craft and traditional craft artists selling original artwork. The event is free to the public.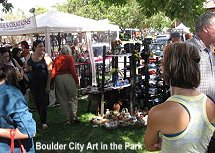 RockTellz & CockTails has partnered with the GRAMMY Foundation® to benefit high school music programs in the Las Vegas community by donating a portion of ticket sales. "RockTellz & CockTails Presents Meat Loaf" is performing inside the PH Showroom at Planet Hollywood every Thursday, Saturday and Tuesday through Nov. 5. Tickets range from $69 to $149.
Nobu at the Hard Rock Hotel will host A Night of Canapés and Cocktails on Tuesday, Oct. 8 from 7 to 10 p.m. During the special event, Nobu Matsuhisa and 28 of his executive chefs from across the country will present a once-in-a-lifetime culinary affair. Tickets are $95 in advance and $115 at the door, call 702-693-4428.
Dick's Last Resort at the Excalibur will host "Dicktoberfest" Oct. 2 - 6, as the "Shame O' The Strip" celebrates the holiday. Taco the Entertainer will host beer stein holding contests and punching bag match ups. Los Billionaires will perform on Oct. 4 and 5.
The monthly XIV Vegas Sessions return to Hyde Bellagio Sunday, Oct. 20 at 5 p.m. for an untamed Neon Circus. One Sunday each month, each XIV party has larger-than-life decorations, hundreds of pounds of confetti and music.
ABSINTHE's sultry Green Fairy, Melody Sweets will headline Saturday's Showcase at the inaugural Las Vegas Burlesque Festival at The Plaza downtown on Saturday, Oct. 12 at 9 p.m. Sweets will perform a new single off of her debut album, "Burlesque in the Black."
Smashburger will open its eighth Las Vegas store at 5130 S. Ft. Apache Road on Thursday, Oct. 3 and debut its new beer-and-burger-pairing menu at all its Las Vegas locations. The national chain has partnered with locally based Joseph James Brewing Company to offer craft beers.
The 14th Annual Wine and Food Tasting Extravaganza to benefit nonprofit Nathan Adelson Hospice will be held from 5:30 to 8 p.m. on Thursday, Oct. 10 in the showroom at Gaudin Motor Co., 7200 W. Sahara Ave., Las Vegas. Tickets are $75; call Stephanie Forbes at 702-938-3910.
It's the annual Oktoberfest time at Hofbräuhaus Las Vegas.
The inaugural "Miss Asian Las Vegas Pageant" is taking place Oct. 12 at the Tropicana. Tickets are $25 and $50 for the 7 p.m. show.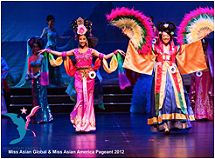 Las Vegas' newest headliner at Bally's, Véronic DiCaire, visited "Divas Starring Frank Marino" show at The Quad and met the show's star afterwards.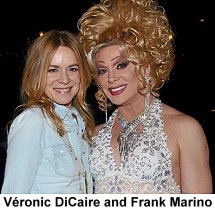 Rockhouse at Grand Canal Shoppes at The Venetian | The Palazzo is offering new breakfast selections every Saturday and Sunday from 8:30 a.m. - 1 p.m. and new cocktails including a "Girly Drinks" menu.
The PBR Rock Bar Grill next to Planet Hollywood on the Strip just celebrated its 3rd anniversary.
Now in its fourth year, Round 4: Knockout Cancer for Candlelighters Kids is an annual Mixed Martial Arts (MMA) event created to help raise funds and awareness for Candlelighters Childhood Cancer Foundation of Nevada. This year's event at the Orleans Arena is on Oct. 3 Tickets start at $15.
DOM DEMARCO'S PIZZERIA HOSTS PIZZA CHALLENGE
October is National Pizza Month and Dom DeMarco's Pizzeria & Bar is hosting a benefit Pizza Challenge with local firefighters and police. The Firefighters of Southern Nevada Burn Foundation and Friends of Las Vegas Metro Police Foundation have each created a signature pizza that will be featured on the Dom DeMarco's menu throughout the entire month. A portion of sales will be donated to each organization. At the end of the month, the organization with the highest pizza sales will receive an additional 10 percent donation. Firefighters created The Parmesan Red Hot pizza and police designed the Five-0 Meatza Pizza.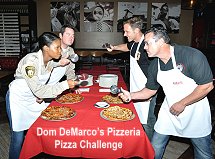 ARISTOVA OPENS 'SIRENS SONG' AT RYAN WILLIAMS GALLERY
Photographer Anna Olga Aristova will present her new abstract photo series "Sirens Song" in an all-new show themed "The Bath" debuting at the Ryan Williams Fine Art Gallery, 1024 South First Street, Thursday, Oct. 3 with an opening reception from 6 to 10 p.m. "Sirens Song" is one of eight works comprising "The Bath."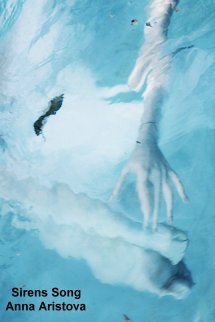 "The Bath" will also feature live works by painter David Ohlerking, a suite of works by Ryan Williams, a painter and mixed media artist, and a temporary installation, "Rachel in the Bath." During the preview, Rachel will step into the hot bath at 8 p.m. for an hour or more of bathing adventure.
ROCK 'N' ROLL FANTASY CAMP PRESENTS THE FAB FAUX
Rock 'n' Roll Fantasy Camp will present a tribute to the timeless music of The Beatles with The Fab Faux, who are committed to the accurate reproduction of pop music's greatest band. At this camp Oct. 3-9, participants will learn to play classic Beatles songs, rehearse with members of The Fab Faux, record music and perform live at the MGM Grand. Three- and five-day camps are available at www.rockcamp.com.
ANNUAL CLEAN-UP DAY AND DIVE PLANNED AT COTTONWOOD COVE
Forever Resorts will host its 17th annual Eco-Dive and Environmental Clean-up Day at Cottonwood Cove Resort and Marina on Lake Mohave on Saturday, Oct. 12 from 8:30 - 11:30 a.m. A barbecue lunch will follow from 11:30 a.m. to 1 p.m. All participants will receive t-shirts and be entered in a raffle to receive prizes. Cottonwood Cove is located 14 miles east of Searchlight, Nev. More than 21,000 pounds of debris have been collected over the last five clean-up days at Cottonwood Cove.
Column Continues Below Advertisement
CONTINUE ON TO...:

THIS WEEK'S >LAUGHLIN NEWS
LAST WEEK'S >LAS VEGAS NEWS
>VEGAS VIEW FULL NEWS ARCHIVES
Return to >"Heard Around Town"
Return to >Las Vegas Leisure Guide