<!A-- Left Column -->

The "Unsinkable Molly Brown" Debbie Reynolds will captivate audiences at the Riverside, Oct. 14-19 in Don's Celebrity Theatre. Tickets for her 8 p.m. shows are $34, call 702-298-2535 ext 616 or 800-227-3849, ext 616.
Reynolds' film career began at MGM studios after she won a beauty contest at age 16 impersonating Betty Hutton. Most of her film work was in MGM musicals, as perky, wholesome young women starting with playing Gene Kelly's partner in 1952 in Singin' in the Rain. She continues to use her dancing skills with stage work.
Nearly all the money she makes is spent toward her goal of creating a Hollywood museum. Her collection numbers more than 3,000 costumes and 46,000 square feet worth of props and equipment.
Motown acts - The Temptations and the Four Tops - will headline the Aquarius Outdoor Amphitheater on Oct. 4 at 8 p.m. Tickets are $30 and $40.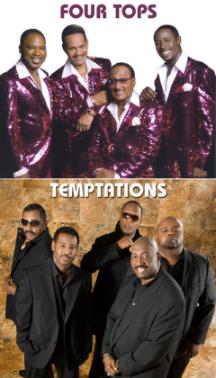 After almost 50 years as the shining stars of Motown, The Temptations are still going strong, with a thriving career and a brand-new CD release appropriately titled Legacy. Now they're teaming up with another dynamite Motown act, the Four Tops, the group behind hits like "Sugar Pie," "Honey Bunch" and "Baby, I Need Your Lovin'."
Room packages that include two nights accommodations and two tickets to the concert start at $160.99.
The Tennessee Walking Horse Association of California will host their Western States Celebration at the Mojave Crossing Event Center across the Colorado River in Fort Mohave, Ariz., Oct. 17-19.
The Tennessee Walking Horse is a gentle and comfortable riding horse known for their ambling gaits-the unique four-beat running walk, the flat walk and for their gentle "rocking horse" canter.
There are six basic performance divisions defined by the shoeing and other equipment as well as the degree of animation exhibited under saddle. These are: Lite-Shod Pleasure; Trail Pleasure; Lite-Shod; Park Pleasure; Show Pleasure; and Show Horse. The Tennessee Walking Horse is also shown in-hand and in driving classes as well as in a number of events which span virtually every facet of equine performance and come under the authority of the Breed's National Versatility Program.
On Oct. 4, "Cage Masters" will take place at the Avi's Convention Center and feature -12 bouts of King of the Cage MMA - featuring Ty Gilstrap, Ernie Perea, and Ernie Calma. Doors open at 6 p.m. and fights start 7 p.m. Tickets are $50, $65 and $100.

TOP OF NEXT COLUMN
The dB Drag Racing Association is pleased to announce the 11th annual dB Drag Racing and Bass Race World Finals. This event, which is the culmination of more than 700 events this season, is scheduled at the Mojave Crossing Events Center on Oct. 11-12. Show Hours are 9 a.m.-7 p.m. on Oct. 11 and 9 a.m.-2 p.m. on Oct. 12. Admission is free.
The World Finals is an "extreme" competition during which entrants face-off to find out who has the world's loudest car stereo system. Fort Mojave is one of five sites around the globe hosting this event simultaneously - the other events are located in Indianapolis, Italy, Germany and France. All will be linked via live streaming media on the Internet.
This unique form of competition has continuously generated mainstream media coverage. Recently, dB Drag Racing was featured on the Shattering Subwoofer episode of Discovery Channel's Mythbusters.
Laughlin's next town-wide event will be the 21st Annual Chef's Food Fest on Oct 16 at the Aquarius Casino Resort Pavilion. The fundraising event showcases casino and local restaurants chefs, lavish food displays and sampling. The event begins at 5:30 p.m. and costs $60, call the Laughlin Chamber of Commerce at 702-298-2214.
There will be a free Freddy Fender, Jr. tribute concert to Freddy Fender and party on Oct. 3 and 4 from 9:30 p.m. to 12:30 a.m. in Victory Plaza at the Tropicana Express. In addition, there will be a special appearance by his little sister Ashley singing top Latino songs.
On Oct. 18, there will be a full card of MMA bouts at the Aquarius Pavilion. Tickets for the 8 p.m. event start at $25.
The River Palms is keeping the laughter center stage at the River Palms Comedy Room. Comedians Max Dolcelli and Bill Tucker will be telling the jokes Oct 7-11. Shows are presented Tuesdays through Saturdays at 9 p.m. Tickets are $17.95 for general seating and $22.95 for preferred seating, call 1-866-448-7849 or 702-474-4000.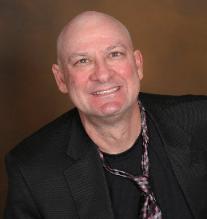 Dolcelli began his comedy career at Pips in Brooklyn, N.Y. Soon after, he became a regular at clubs in Manhattan including Catch a Rising Star, Comic Strip, and Dangerfields. He's opened for and worked with premier entertainers such as: Seinfeld, Tim Allen, Ray Romano, Redd Foxx, Rosie O'Donnell, Little Richard, Al Jarreau and several others. Dolcelli performs at comedy clubs, corporate shows, cruise ships and he even did a Comedy in the Air show on Continental Airlines once performing in the isle of the plane during flight.
Tucker started his career in Las Vegas as a singer / dancer and worked in every major show on the Strip. A show called "Dancin' Machine" came to the Golden Nugget with the hottest street dancers in the country. Two months later, he was in "Dancin' Machine," and six months after that he was doing a nine week TV series called Honey & Sis for Hanna Barbara and did two more the following year. Ultimately, Tucker chose a comedy career with dance integrations.
CONTINUE ON TO...:
>THIS WEEK'S LAS VEGAS NEWS
>LAST WEEK'S LAUGHLIN NEWS
>VEGAS VIEW FULL ARCHIVES
>Return to "Heard Around Town"
>Return to Las Vegas Leisure Guide