Known to his fans as the star of "E! Network's The Soup," comedian Joel McHale will return to Mandalay Bay for a performance on Oct. 24 at 9 p.m. Tickets are $49.40, call 702-632-7580.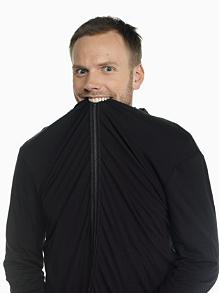 McHale is renowned for his witty commentary on celebrity slip-ups and pop culture oddities. His act will include satire, anecdotes, and amusing scoffs about celebrity bloopers and blunders that weren't aired on The Soup.

Column Continues Below Advertisement


In addition to The Soup, McHale has appeared on numerous television shows including "Will & Grace," "CSI: Miami" and "Pushing Daisies" and he's a regular guest on CBS Radio's "The Adam Carolla Show." McHale recently wrapped filming of The Informant, in which he stars opposite Matt Damon. His other work on the big screen includes roles in Spider-Man 2 and Lords of Dogtown.
International pop singer-songwriter Gino Vannelli, whose hits include "I Just Wanna Stop," "Living Inside Myself," and "People Gotta Move" will headline at the Hilton Theater on Nov. 9 at 7 p.m. Tickets are $29-$95, call 702-732-5755 or 1-800-222-5361.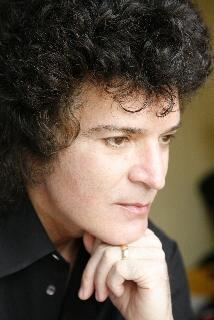 Vannelli, born in Canada and growing up in a musical family, started playing drums at a very young age and studied musical theory at McGill University. While selling more than 10 million records worldwide, Vannelli racked up 10 Billboard pop chart hits, seven of which also charted Adult Contemporary and three of which crossed over to the R&B charts.
Fantasy, the seductive adult revue at the Luxor produced by Emmy Award winner Anita Mann, continues to captivate audiences in the 350-seat showroom with a fantastic lineup of beauties who can easily fulfill fantasies. Unlike other shows in this genre, Fantasy is very fast paced with group numbers and very few solo or duo numbers. There are plenty of costume changes and individual looks plus another pretty lady Stephanie Jordan singing and Sean Cooper filling in numerous spots with a variety of talents.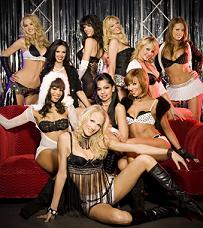 Each year, the ladies in the show model for a calendar and the media got to see the 2009 promotional piece. Neither the show nor the calendar disappoints. Show tickets are $45 and performances are Sunday, Monday, and Wednesday - Friday at 10:30 p.m., Tuesday at 8 p.m. and 10:30 p.m. and Saturday at 11 p.m.
Renee Taylor and Joe Bologna wrote, directed and will perform "If You Ever Leave Me... I'm Going With You," at the 450-seat Suncoast Showroom, Oct. 17-19. Their original material is best described as a comedy of greatest hits from a husband and wife retrospective drawing on material from movies and stage productions. It's a semi-autobiographical humorous discussion between a loving couple. Tickets are priced from $19.95; call 702-636-7075.
As a couple, the theatrical feature "Love is All There Is," which Taylor co-directed and co-wrote with her husband, earned rave reviews at the Canne Film Festival. In 1965, the duo wrote the Broadway play "Lovers and Other Strangers," in which Bologna made his professional acting debut. They then collaborated on the screen version which earned them their first Oscar nomination. In 1971, the duo co-wrote "Made for Each Other," which marked Bologna's feature film acting debut. Taylor and Bologna received an Emmy Award for co-writing the television special "Acts of Love and Other Comedies." They wrote and co-starred in the television special, "Bedrooms," for which they received a Writers Guild Award.
Solo, Taylor is an accomplished actress, comedienne, director and an Academy Award nominated and Emmy Award winning writer. Her portrayal of Fran Drescher's outspoken mother, Sylvia Fine, on the television hit series The Nanny, earned her an Emmy nomination. Always experimenting, Taylor is the author of the best-selling satire spoof on a "how to" celebrity health book entitled "My Life On A Diet."
Bologna's acting career has flourished with feature film credits that include "My Favorite Year," "The Woman in Red," "Blame It On Rio," "Honor Thy Father," "Cops and Robbers" and "Big Daddy", starring opposite Adam Sandler.
Busy man Kenny Rogerson, who writes, does comedy and acts, is someone you've seen before, but you just can't think of his name. He'll be headlining at the Riviera Comedy Club along with Rebecca Corry and Klaus Meyers, Sept. 29-Oct. 5.
Rogerson's impressive list of credits include parts in "Something About Mary," and "The Cul-de-Sac Kids," skits on many comedy specials, personal celebrity golf events, "Late Night with David Letterman" and "The Arsenio Hall Show," the Showtime special "A Pair of Jokers," writing for the "Kevin Meany Comedy Special," just to list a few career highlights.
Corry has guest starred on "The King of Queens", "The Bernie Mac Show", "The Wayne Brady Show", "NBC's Late Friday", "Comics Unleashed", "E's 101" series and "Comedy Central's Premium Blend". Myers, Germany's favorite comedian, enjoys touring the United States. He has made 17 appearances on the hit CBS show "The King of Queens."
Following last year's successful inaugural celebration, Paris Las Vegas has announced plans for the second Beaujolais Nouveau Celebration set to kick-off at 12:01 a.m. on Thursday, Nov. 20. The resort will host special events, tastings and featured Beaujolais Nouveau wine pairing menus at its restaurants.
Honoring the long tradition regulated by French law, Beaujolais Nouveau, a red wine made from Gamay grapes in the Beaujolais region of France, is released no sooner than the third Thursday of November, when it is ready for consumption just six weeks after the harvest. Thus, at one minute past midnight, huge celebrations are held all over the world to taste the latest wine. More than 65 million bottles of Beaujolais Nouveau will be consumed in the months to follow.
Rod Stewart, Sheryl Crow, The Killers and David Spade will headline the 13th annual Andre Agassi Grand Slam for Children benefit concert being held on Saturday, Oct. 11 at Wynn Las Vegas at 6:30 p.m. Several more top performers and surprise guests will in time be added while Grammy award-winning producer, arranger and composer David Foster will return for his 13th year as musical director.
The lineup for Justin Timberlake and Friends Shriners Hospital benefit show at Planet Hollywood on Oct. 17 will include: 50 Cent, Boyz II Men, The Jonas Brothers, Esmée Denters, Adam Levine of Maroon 5, Leona Lewis, Rihanna and Will.i.am.
Five weeks of ticketed previews of Criss Angel's Luxor production "Believe" are set to begin on Sept. 26 and the official opening affair has been moved from Oct. 10 to Halloween night.
Venus Pool Club at Caesars Palace is closing on Sept. 28 for the season.
Hawaiian Tropic Zone at Planet Hollywood is now offering a three-course dinner and Steve Wyrick - Real Magic VIP ticket package. To purchase the $119.95 dinner show combo, visit the hostess stand at Hawaiian Tropic Zone. For more information, call 702-731-4858.
Barry Manilow's new show at the Las Vegas Hilton is Ultimate Manilow: The Hits and merchandise at his signature store is already featuring memorabilia with the new show's name.
The Motion Picture Movie Hall of Fame, in association with the Public Broadcasting Stations, will add a new pledge drive television special to its family of PBS specials. Las Vegas TV personality Tony Sacca will produce and co-host a television special based on the archives of his long-running weekly television entertainment variety show, Entertainment Las Vegas Style now in its 23rd year. The show with co-host Charo will emulate PBS television's Doo-Wop TV Special, be called The Best of Entertainment Las Vegas Style, and feature an endless list of celebrities. Sacca and Charo will introduce the different artists from different locations around Las Vegas and film on Oct. 6 and 7.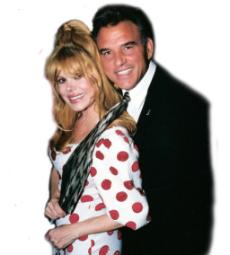 The Springs Preserve will present its first Haunted Harvest Thursday through Sunday from Oct. 16 - 31. Admission will be $9 for adults; $6 for children ages 5-17; and will include admission to museums and galleries. From 5 to 10 p.m., the eight-acre botanical garden will be transformed into a Halloween fright zone with glowing lights and fog. Activities will include a haunted hayride throughout the trails, "Safe Street" trick or treating, and a variety of entertainment; call 702-822-7700 for information.
The Dallas Morning News listed 10 popular Las Vegas attractions and No. 1 was Big Elvis, who is the fabulous rotund Pete Valle performing free afternoon shows Monday through Friday at Bill's Gamblin' Hall & Saloon on the Strip.
This month, Casino Gaming, LLC, creator of the popular Blackjack betting option Automatic Win™, launched "7 Point 7," a new alternative betting option for craps players at The Orleans.
Shanghai Tang, an international Chinese fashion and luxury lifestyle brand shopping experience, has opened at The Forum Shops at Caesars. The store's concept is founded on the nostalgia of 1930's Shanghai with art deco elements, black lacquer fixtures and Shanghai Tang's signature lime green and fuchsia highlighting the interior.
In celebration of the 10th anniversary season, the Las Vegas Philharmonic has added a new pops series to its concert line up featuring contemporary music including jazz and Broadway guest musicians, as well as a Christmas concert celebration. Pops I will include the Las Vegas Philharmonic orchestra performing with trumpet virtuoso Byron Stripling in a jazzy tribute to Louis Armstrong on Saturday, Oct. 11, at UNLV's Artemus W. Ham Concert Hall. Tickets range from $25 to $65, call 702-895-2787.
I've read that The Meatball Awards annual gala is scheduled for Oct. 5 at the Plaza Hotel downtown.
A historic 1949 MG TC, the first race car ever driven by legendary racer and manufacturer Carroll Shelby, will be sold at No Reserve during the inaugural Barrett-Jackson Collector Car Event in Las Vegas Oct. 15-18. Shelby piloted the MG (Lot #819) to a surprise victory in a road race in Norman, Okla., in 1952, a win that set the stage for his prolific career. The Las Vegas Barrett-Jackson auction will take place at the Mandalay Bay Events Center and feature hundreds of desirable collector vehicles and lavish lifestyle events.
Pink Jeep Tours and Nevada Cancer Institute will kick off October's Breast Cancer Awareness month with the first "Trek for the Cure." Throughout October, Pink Jeep Tours will donate $4.80 from the sales of all Red Rock Tours to the Nevada Cancer Institute. To book, call 888-900-4480.
October will also mark the debut of Pink Jeep Tours' Tour Trekker, the luxurious yet rugged first of its kind, high-end, all-terrain, 4-wheel drive vehicle, designed to be the ultimate tour vehicle.
The monthly community art and music event, First Friday, typically draws up to 12,000 people. Next month on Oct. 23, the "Sensational Sixth Year Anniversary" fundraiser honoring First Friday will be held at the Newport Lofts at 200 Hoover Ave. from 6 p.m. to 9 p.m. on top of the SkyDeck. First Friday will celebrate with six forms of entertainment and the Downtown Cocktail Room is going to make a special "Sixtini" for the event. The fundraiser is $60.
The Tropicana will present Laugh to Cure Diabetes on Oct. 5 at 6:30 p.m. in the Tiffany Theater. The all-star comedy line-up includes: Jon Manfrellotti, Pam Matteson, John Padon, Rob Sherwood, Fielding West and several special celebrity guests. Tickets are $25, call 702-739-2411.
Heaven Can Wait Sanctuary will hold its eighth annual dog walk fundraiser to save the lives of more than 32,000 pets, Lose-A-Pound with Your Hound, on Sunday, Oct. 19 at 9 a.m. at Bunker Family Park (Tenaya and Alexander). To register visit www.hcws.org and click on the "Events."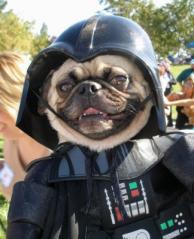 Southern Nevada Pug Rescue (SNPR), a non-profit organization, will host its seventh annual Pug-O-Rama Picnic on Sunday, Oct. 26, from 11 a.m. - 3 p.m. at Hills Park in Summerlin. The Halloween-themed event will feature Pugs costume contests, prizes, raffles, and a silent auction. Tickets are $10 per person, $7 for children 6-12, and free for children 5 and under, and $15 at the door.
CONTINUE ON TO...:
>THIS WEEK'S LAUGHLIN SEGMENT
>LAST WEEK'S LAS VEGAS SEGMENT
>VEGAS VIEW FULL ARCHIVES
>Return to "Heard Around Town"
>Return to Las Vegas Leisure Guide