LILY TOMLIN MAKES HER LAS VEGAS DEBUT AT THE MGM GRAND
Lily Tomlin will make her Las Vegas debut in the Hollywood Theatre at the MGM Grand Nov. 10-18 at 8 p.m. nightly. Tickets are $50, $70 and $150, call 800-929-1111 or 702-891-7777.
Throughout her extraordinary entertainment career, Tomlin has received numerous awards including six Emmy® Awards for her ground-breaking TV specials, two Tony® Awards for her hit Broadway shows "Appearing Nitely" and "The Search for Signs of Intelligent Life in the Universe," a GRAMMY® for her comedy album, "This is a Recording," two Peabody Awards for Edith Ann's animated special "Just Say Noël" and the HBO documentary film "The Celluloid Closet." In 2003, Tomlin received the prestigious Mark Twain Prize for American Humor.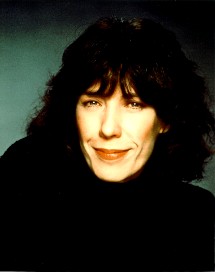 Tomlin was catapulted to stardom on "Laugh-In" when America fell in love with her characterizations of Ernestine, the irascible telephone operator, and Edith Ann, the hilarious six-year-old in the big rocking chair. Tomlin also played the boss on the popular CBS series "Murphy Brown;" is heard as the voice of Ms. Frizzle on the children's animated series "The Magic School Bus;" appeared as Will's boss on "Will & Grace;" President Bartlett's assistant on the hit NBC series "The West Wing," and most recently as a self-styled sleuth on "Desperate Housewives."
Tomlin made her film debut in Robert Altman's "Nashville," for which she received an Oscar nomination. She also starred in such fi"ms as the mega hit "9 to 5" with Dolly Parton and Jane Fonda, the sci-fi comedy "The Incredible Shrinking Woman," "Big Business" with Bette Midler, "The Beverly Hillbillies," "Flirting With Disaster," "I Heart Huckabees" with Dustin Hoffman, "All of Me" with Steve Martin and most recently "Pink Panther 2."
Column Continues Below Advertisement
STEVE MILLER BAND WILL HEADLINE AT THE HARD ROCK
The Steve Miller Band will headline at the Hard Rock on Oct. 24. Miller, "The Gangster of Love," is currently putting finishing touches on his first new album in almost 20 years. His "Greatest Hits" album sold more than 18 million copies. Tickets start at $49.50, call 800-745-3000.
Joining the Steve Miller Band is the first new member since Miller reunited his finest backup musicians of his career more than 20 years ago, vocalist Sonny Charles, a rhythm and blues veteran and founding member of the Checkmates. Charles lived and worked in Las Vegas with his lifelong musical partner Marvin "Sweet Louis" Smith, who died in December 2007.
Miller first emerged as a headliner at the Fillmore Auditorium during the Summer of Love. He learned his first guitar chords from Les Paul (his father was best man at Les Paul and Mary Ford's wedding) and T-Bone Walker taught him how to play lead. He started his first band at age 12 and by the time he was 15 years old, he was backing up Jimmy Reed in Dallas nightclubs
ENGELBERT HUMPERDINCK WILL RETURN TO THE ORLEANS
The "King of Romance" Engelbert Humperdinck will return to The Orleans Showroom, Oct. 15-18. Tickets for his 8 p.m. shows are priced from $54.95, call 702-365-7075. Multiple Grammy-nominated Humperdinck has sold more 150 million records worldwide and had 64 gold and 24 platinum albums.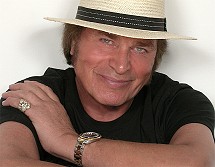 Humperdinck first hit the charts with his smash hit "Release Me (And Let Me Love Again)," which went to No. 1 in 11 countries. Humperdinck has performed for Her Majesty the Queen, several presidents, and many heads of state. In 1988, his performance of "One World" was seen by more than five billion people around the globe 800-745-3000.

ROB ZOMBIE WILL HEADLINE AT THE PALMS

Rocker and film director Rob Zombie will fright and delight audiences with his performance Halloween weekend on Friday, Oct. 30, at 8 p.m. inside The Pearl Concert Theater at the Palms. Special guests Captain Clegg & The Night Creatures and Nekromantix join Zombie for this special event as part of the Hellbilly Deluxe 2 Tour. Tickets are $54, $59 and $69, call 1-800-745-3000.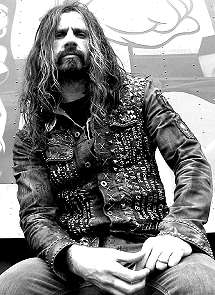 Zombie's most recently released album, "Zombie Live" (2007), was recorded during an arena tour with Ozzy Osbourne that same year. Lately,
Zombie has devoted his time to the movie "Halloween 2" being released this month. He is currently gearing up for his record release of "Hellbilly Deluxe 2."
THE GUESS WHO SET TO PERFORM AT THE CANNERY
Still going strong after 40 years, The Guess Who will perform their greatest hits at The Club inside the Cannery in North Las Vegas on Saturday, Oct. 3 at 8 p.m.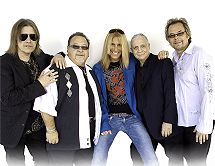 Canada's first international rock superstars, The Guess Who were the first Canadian rock group to reach No. 1 in the United States. Tickets start at $14.95, call 702-507-5757 or 866-999-4899.
TOP OF NEXT COLUMN
THE FOUR PREPS WILL CELEBRATE AT THE SUNCOAST
Celebrating their 50th anniversary, The Four Preps will headline at the Suncoast and harmonize to great oldies from "The Soundtrack of Our Lives," Oct. 10 and 11. Tickets start at $19.95 for the 7:30 p.m. show, call 702-636-7075.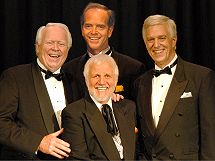 In 1955, Bruce Belland enlisted three fellow school choir members to form a quartet called "The Four Preps." At the time, the group was the youngest act to ever sign with a major record label, which was Capitol Records. After 13 success-filled years, The Four Preps disbanded to pursue individual careers.
Today The Four Preps features co-founder and original lead singer Belland; Bob Duncan, former leader of The Diamonds and The Crew Cuts; baritone Joe Dickey, former lead performer in the Las Vegas production "Hallelujah Hollywood;" and Skip Taylor, the group's youngest, affectionately known as "the baby bass."
QUICK CLIPS
Word is after seven years the "Coasters, Drifters, Platters" are going to move from the Sahara's Congo Room to the Steve Wyrick Theater at the Miracle Mile Shops at Planet Hollywood.
The Sahara will be the official hotel and party headquarters for the 2009 Las Vegas BikeFest, Oct. 1-4. There will be a weekend of jam-packed activities including concerts featuring Molly Hatchet with special guests Blue Storm, after parties, fashion shows, poker and slot tournaments and many more activities for motorcycle enthusiasts.
The 3 Lions Tattoo establishment will open its second Las Vegas location at the Sahara on Thursday, Oct. 1. Hours will be daily from 10 a.m. to 2 a.m. and extended on the weekend. The first outlet is at the Riviera.
The MMA Xplosion Pro/Am Fight Night will be held on Saturday, Oct. 10 at the M Resort. The event will feature five professional and six amateur Mixed Martial Arts (MMA) fights starting at 7 p.m. Tickets are $75, $35 and $25, call 800-745-3000.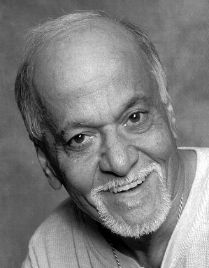 The Riviera Comedy Club has Gerry Bednob providing laughs along with comedienne Felicia Michaels through Oct. 4. An accomplished comedian and actor, Bednob has starred on several television shows including "Seinfeld" and "The George Lopez Show" and in films such as "The 40 Year Old Virgin," "Death Becomes Her" and "Encino Man." Show times are 8:30 and 10 p.m. Tickets are $24.99.
When McCarran International Airport's new $1.8 billion Terminal 3 project is completed in 2012, there will be high-tech turnstiles at all 14 gates in the terminal. The terminal will be the first in the United States to employ turnstiles called "automatic gates" that will allow passengers to run bar-coded boarding passes through a reader on one side to gain access to the jetway.
The TPC Summerlin for Women's Day sponsored by Rain Cosmetics will be held on Wednesday, Oct. 14 at 9:30 a.m. at 1700 Village Center Circle, Las Vegas, NV 89134. The fundraising special event will feature a panel of influential Las Vegas women, breakfast and complimentary admission to The Hill for the Championship Pro-Am tournament hosted by Justin Timberlake. Tickets are $25, call 702-873-1010.
In celebration of longtime Las Vegas casino owner Jackie Gaughan's 89th birthday, the El Cortez, the oldest continuously operating hotel-casino in the valley that Gaughan owned for years, will be serving birthday cake and champagne on Saturday, Oct. 24 from 1 p.m. to 7 p.m. Players can also sign a giant birthday card, and showgirls and an Elvis impersonator will be on hand.
HALLOWEEN PLANS ARE MATERIALIZING
The Palms and N9NE Group Costume Parties
On Oct. 31, the N9NE Group and Palms are holding "Night of the Killer Costumes," the largest costume contest offering more than $100,000 in cash and prizes.
At Rain Nightclub, it will be the "Best Overall Costumes." Approximately $38,000 will be awarded to the top three funniest, scariest or most shocking costumes. Admission is $30.
The ghostbar is going with the "Best Ghoul Costume." The top three creepiest ghouls will be awarded cash and prizes totaling approximately $8,000. Admission is $25.
At the Moon Nightclub, the theme is "Best Sci-Fi Costume." The three most cosmic Sci-Fi costumes will win cash and prizes totaling approximately $13,000. Admission is $40.
Playboy Club is staying consistent with the "Best Playboy Inspired Costume." Whether conventional or contemporary, the top three Playboy-themed costumes will receive cash and prizes totaling approximately $43,000. Admission is $40.
Slipknot Makes Halloween Special at the Palms
Alternative metal powerhouse band Slipknot will end their fall tour with a Halloween stop at The Pearl Concert Theater inside the Palms on Saturday, Oct. 31 at 8 p.m. Tickets are $44, $54 and $64, call 800-745-3000.
Halloween is a special date for the band. The theatrical group sports Halloween masks and stage names, and self-released their first album "Mate. Feed. Kill. Repeat" on Halloween in 1996. Roadrunner Records signed the band in 1997 and released their first studio album "Slipknot," which was the label's first platinum album.
Frank's Tiki Room
Frankie's Tiki Room will host a Halloween zombie party with partygoers encouraged to dress in their most "killer" zombie costumes on Saturday, Oct. 31. Zombie costumed guests will receive a complimentary Zombie cocktail and be given a DVD selected from a wide variety of zombie-themed films, including "Revolt of the Zombies" (1936), "King of the Zombies" (1941), "Zombie Nation" (2004) and "Zombie Town" (2007).
Column Continues Below Advertisement
CONTINUE ON TO...:

>THIS WEEK'S LAUGHLIN NEWS
>LAST WEEK'S LAS VEGAS NEWS
>VEGAS VIEW FULL NEWS ARCHIVES
>Return to "Heard Around Town"
>Return to Las Vegas Leisure Guide