CHER ENDS THREE-YEAR RESIDENCY AT CAESARS PALACE
Cher will end her three-year residency at The Colosseum at Caesars Palace on Saturday, Feb. 5, 2011. Cher will have performed approximately 200 shows since she began there on May 6, 2008. Final performances run Jan. 11-Feb. 5. Tickets are $95, $140, $175 and $250, call 866-510-CHER (2437).
Column Continues Below Advertisement
The production, aptly titled "Cher," is a high-energy, concert-style show featuring the artist's record-breaking hits and takes a look back at her iconic career, with "Sonny and Cher" vintage footage. Audiences in the 4,300-seat showroom see a stage that alters scenery for every song, 16 dancers and aerialists, special effects, and signature Bob Mackie costumes.
DOLCE RESORTS TAKE OVER FORMER RITZ-CARLTON®
Dolce Hotels and Resorts has been selected by Village Hospitality LLC to rebrand and manage the former Ritz-Carlton® at Lake Las Vegas that closed in May 2010. Dolce will open the new property in the first quarter of 2011. A leader in the meetings industry, Dolce hosts approximately 30,000 events and four-million group clients throughout its 27 properties in North America and Europe.
The 349-room-and-suite Mediterranean resort sits on 15 acres of the master-planned development. The property showcases 32,000 square feet of meeting and banquet space and a 30,000-square-foot spa and fitness center, with multiple dining and lounge experiences. Ideal for weddings, it offers Las Vegas' largest and only over-water chapel.
CIRCUS CIRCUS STARTS 13TH FLOOR HAUNTING TOUR
This Halloween season starting Friday, Oct. 1, Jason Egan will transform the 13th floor at Circus Circus into a tour that will be the first of its kind in Las Vegas. Guests will board a haunted elevator to the 13th floor that will be transformed with creepy hotel furniture that comes to life, a séance to contact former guests and much more.
Few buildings, especially hotels, are built with a 13th floor. Egan's ghostly team will take guests on a 13-minute tour through 13 rooms on the floor. Hotel "staff" including housekeepers, bellman, concierge and catering employees will roam the hallways with grisly motives in mind. The interactive experience will allow guests to become the wedding party for a corpse wedding; tour the bellman's closet for remnants of guests who have checked in, but not out; and narrowly escape becoming the dinner that catering staff are preparing for the haunted inhabitants.
Hours are 2 – 10 p.m. and admission is what else…$13. For information, call 702-691-5898 or visit www.circuscircus/hauntedtour.
WANDA SYKES RETURNS TO PLANET HOLLYWOOD
Emmy Award-winner Wanda Sykes will bring her smart-witted stand-up comedy back to the CHI Showroom at Planet Hollywood for two nights –Oct. 15 and 16 at 8 p.m. Tickets are $75, call 800-745-3000.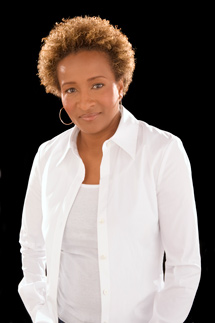 Sykes recently wrapped the first season of her own late night talk show on FOX, "The Wanda Sykes Show," which aired on Saturday nights. In October of 2009, she was seen in her second HBO stand-up special "I'ma Be Me." Sykes also returned as "Barb" in the CBS comedy "The New Adventures of Old Christine," in its fifth season. Sykes spent five years as part of the HBO's critically acclaimed "Chris Rock Show."
BELLAGIO GALLERY OF FINE ART OFFERS FREE ADMISSION OCT. 2
Bellagio Gallery of Fine Art (BGFA) in honor of Smithsonian Magazine's Annual Museum Day will hold its first free admission day on Saturday, Oct. 2 from 10 a.m. to 6:30 p.m. The current exhibit is "Figuratively Speaking: A Survey of the Human Form," an engaging survey of figurative art through the ages.
"Figuratively Speaking" presents figurative works by 29 famous artists and features more than 40 works – ranging from paintings and photographs to sculpture and video installations.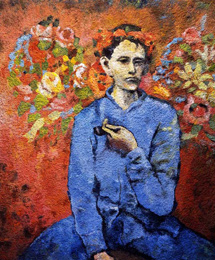 INAUGURAL NEVADA WILD FEST FEATURES COUNTRY GREATS
The Lili Claire Foundation will hold its inaugural Nevada Wild Fest Oct. 15-17 at the Henderson Pavilion and feature family-oriented activities throughout the day. The country-and-western themed fair will also feature a line dancing gazebo, beer and wine tasting, and at night, live performances by country greats Kenny Rogers, Glenn Campbell, Lonestar and Montgomery Gentry, with Mr. Las Vegas, Wayne Newton serving as the celebrity host for the three-day event.
Live cooking demonstrations by some of Las Vegas' finest chefs will be held daily in the Food Expo from 11 a.m. to 4 p.m. Following the demonstrations, chefs will be available for a meet-and-greet where they will take photos, sign autographs and talk food. All recipes presented at the festival will be compiled into the Nevada Wild Fest cookbook.
Admission to the fair is $7 and concert tickets start at $25, which includes admission to Nevada Wild Fest. For information, visit www.nevadawildfest.com.
CANNERY PRESENTS 'LEGENDS OF COUNTRY ROCK!'
"Legends of Country Rock!" featuring three influential country bands from the 1970s and 1980s - Poco, Firefall and Pure Prairie League – will perform at The Club inside the Cannery in North Las Vegas on Oct. 9 at 8 p.m. Infused by a common thread of a rock beat with country and folk melodies, acoustic and electronic instruments, these artists have pioneered today's new "Roots" and "Americana" music scene. Tickets range from $14.95 to $79.95 for a table for four, call 702-507-5757.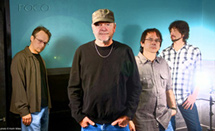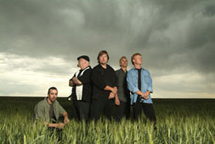 Pure Prairie League started in 1970 in Ohio. They went on to sign with RCA Records and have produced 12 albums to date.
LOLITA's CANTINA STARTS COLLEGE NIGHT THURSDAYS
Lolita's Cantina & Tequila Bar at Town Square has announced a lineup of parties to commence College Night Thursdays. Beginning Sept. 30 at 10 p.m., College Night will feature beer pong tournaments, food and drink specials starting at $2, sounds by DJ Sousay and prize giveaways. Students 21 or older with a college I.D. who dress up for each night's theme party will receive free admission and their first drink for free.
Scheduled theme parties are: Sept. 30 – Toga Party; Oct. 7 – Cops and Robbers; Oct. 14 – Angels and Devils; Oct. 21 – Bikers and Babes; Oct. 28 – Halloween Party featuring a Best Costume Contest; Nov. 4 – CEOs and Office Hoes; Nov. 11 – Disco Party; and Nov. 18 – ABC Party (Anything But Clothes)
TOP OF NEXT COLUMN
LAS VEGAS TENORS HEADLINE SUNCOAST AGAIN
The Las Vegas Tenors will bring their diverse repertoire of Broadway, R&B, opera and pop numbers to the newly remodeled Suncoast Showroom Oct. 16 and 17. The trio comprised of Bill Fayne, Bobby Black and Teddy Davey was formed in 2005. Tickets are $19.95 for the 7:30 p.m. shows.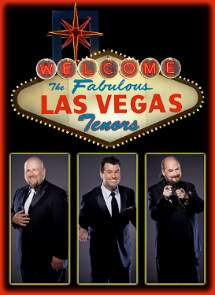 Fayne has been musical director of more than 50 musical theater productions, operas and television shows over the past three decades. As an arranger, he has worked with Clint Holmes, Suzanne Somers and Kathie Lee Gifford.
Black, an internationally acclaimed vocalist and self-taught trombone player, travels the world. For five years, he was the lead soloist for The Zion Brothers, a national touring Southern gospel quartet.
Davey, who began singing solos at 4 years old, has also worked globally. Locally, he has been the resident singer at Maggiano's Little Italy restaurant and lead player in the "Ba Da Bing" musical dinner party.
SAHARA OPENS LAS VEGAS FIGHT SHOP
The Sahara has opened the Las Vegas Fight Shop in new space adjacent to the Sahara Theater in the casino's party pit. This premier source of MMA merchandise was founded in 1998. The Las Vegas Fight Shop, which is open daily until midnight, is an official distributor for apparel companies such as TapouT, Affliction, Silver Star, Metal Mulisha, Punishment, etc.
QUICK CLIPS
"America's Got Talent," NBC's hit television variety show has planned a 25-city nationwide tour that will stop in Las Vegas on Friday, Oct. 8. The 7:30 p.m. performance in The Colosseum at Caesars Palace will be hosted by Jerry Springer and feature the Season 5 winner Michael Grimm, runner up 10-year-old Jackie Evancho, and the rest of the top ten finalists. Tickets range from $39.50 - $99.50; call 702-474-4000.
"Greg London's ICONS" 7 p.m. show in the Mardi Gras Showroom at the Riviera has changed its name to "Greg London – Impressions That Rock!" to better represent the show's description, which is to perform impressions of iconic artists from a variety of genres. In addition starting Sept. 27, Monday nights are being added to the show schedule.
The Guess Who still going strong after 40 years will perform their greatest hits at The Club inside the Cannery, Oct. 2 at 8 p.m. Canada's first international rock superstars, The Guess Who were the first Canadian rock group to reach No. 1 in the United States. Tickets start at $38.45, call 866-999-4899.
Hash House A Go Go, which has been in business five years, will open its new location inside the M Resort on Oct. 7.
Returning in a new format, Vegas Music Summit (VMS) will take place Sept. 29-30 in downtown Las Vegas at the Beauty Bar and El Cortez. Panels that are free and open to the public are designed to educate and further the spread of the music industry in Las Vegas. Showcase tickets are $5. Visit www.vegasmusicsummit.com for information.
Hofbräuhaus Las Vegas is celebrating Oktoberfest like they do in Munich, Germany, every Saturday through October and having special guests attend.
Sammy Hagar's Strip-side Mexican cantina Cabo Wabo located at the Miracle Miles Shops at Planet Hollywood is adding Tuesday and Wednesday nights to its "Cabo Wabo Karaoke" lineup that includes Sundays. The live sing-along sessions start at 9 p.m. Singers receive a complimentary shot of Cabo Wabo Tequila.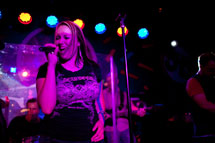 Rock & Rita's at Circus Circus has launched an all-night menu, with reverse happy hour specials starting at 10 p.m. The new late-night menu featuring seven items for $5 each and two-for-one drinks until 6 a.m. This venue also showcases 20 of the world's top flair bartenders.
Playboy's Miss October 2010 Playmate Claire Sinclair will be a guest star in MGM Grand's "Crazy Horse Paris," Oct. 21-28 and perform three acts. At age 19, Sinclair will become the youngest guest star in the history of the "Crazy Horse Paris" show. She was recently featured in the E! Network television special "The Girls Next Door: The Bunny House."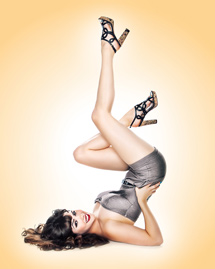 Master Magician Mickey Mouse and Minnie join forces with professional illusionists for a magical stage production at the Orleans Arena on Oct. 9 and 10 at 12:30 and 3:30 p.m. Disney Live! Presents "Mickey's Magic Show" features grand illusions and favorite Disney characters. Tickets range from $18.50 to $69.50, call 702-284-7777.
I've learned that Las Vegas has an autumn and not the season of the year. Autumn is a Las Vegas art prodigy, who is 8 years old and already sold $65,000 in paintings. Discovery Channel interviewed her in Las Vegas for a profile that aired Sept. 13 on a new program "Genius Kids." Her artwork sells from $16,000 to $25,000.
Boulder City's annual Art in the Park, which is one of the largest outdoor juried art festivals in the Southwest, will take place Oct. 2 and 3 from 9 a.m. to 5 p.m. This year's fundraising festival for the Boulder City Hospital Foundation will feature more than 300 juried fine art submissions. Fine craft and traditional craft artists will be selling original artwork. For information, visit bouldercityhospital.org.
The Springs Preserve's inaugural Grapes & Hops Festival will be held Saturday, Oct. 9 at the Crossroads Commons Amphitheater from 5 – 9 p.m. Appealing to wine and beer enthusiasts, this fundraiser for breast cancer research will feature tastings, food, live music and a silent auction. Admission is $30 per ticket, $50 per pair in advance; $35 day of the event, visit spiringspreserve.org.
Leslie Jordan, Emmy-winning star of hit TV series, "Will & Grace," will host an evening of cabaret to benefit Aid for AIDS of Nevada (AFAN) at the lounge in the Palms at 8 p.m. on Wednesday, Oct. 27. Well-loved comedian and not-so-tall actor Jordan will share his tall tales. Tickets start at $35, visit www.afanlv.org.
Budd Friedman's Improv Comedy Club at Harrah's showcases three different acts each week at 8:30 and 10:30 p.m. every Tuesday through Sunday. Upcoming acts are Sept. 28- Oct. 3: Shelly Berman, with supporting acts Jackie Kashian and Jonathan Bell and Oct. 5-10: Scott Record, with supporting acts James Connolly and David Gee. Tickets are $29.05 and $44.95, call 702-369-5223.
Column Continues Below Advertisement




CONTINUE ON TO...:
>THIS WEEK'S LAUGHLIN NEWS
>LAST WEEK'S LAS VEGAS NEWS
>VEGAS VIEWS FULL NEWS ARCHIVES
>Return to "Heard Around Town"
>Return to Las Vegas Leisure Guide