MARGARITAVILLE ATTEMPTS WORLD RECORD

On Oct. 14, in celebration of the grand opening for the new Margaritaville Casino at The Flamingo, Margaritaville will attempt to break the current World Record for the largest margarita as verified by Guinness World Records. Margaritaville wants to reclaim the official title of World's Largest Margarita, which it held from 2001-2010.

The mixing of the colossal 8,500 gallon beverage named "Lucky Rita" will begin on Oct. 11, and take more than 300 man hours working around the clock to mix the concoction, concluding with the public "Topping Off" ceremony on Oct. 14. Lucky Rita will be 30 feet tall and serve more than 181,333 margaritas through Oct. 23 coinciding with the 7th annual Margaritaville street party, Oct. 15-22, which will have Jimmy Buffett's Vegas performances. For information, visit Margaritaville.com

.

MARGARITAVILLE CASINO SET TO OPEN OCT. 1

On Oct. 1, Margaritaville and the Flamingo Las Vegas will debut a new gaming experience with the Margaritaville Casino at the Flamingo. Adjoining the Margaritaville restaurant and directly accessible from the Strip sidewalk, the casino will be 15,000 square feet and offer 22 gaming tables, 220 slot machines and the centerpiece 5 O'clock Somewhere Bar.


Column Continues Below Advertisement



LYNYRD SKYNYRD OPENS FIRST EATERY AT EXCALIBUR

Replacing Sherwood Café, Lynyrd Skynyrd, the Southern rock band with hits such as "Sweet Home Alabama" and "Freebird," will open its first restaurant at the Excalibur in early December. The venue is being modeled after "Hell House," the tin shack where Lynyrd Skynyrd lived and practiced in their early days.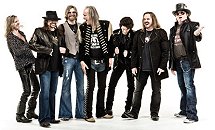 Lynyrd Skynyrd BBQ & Beer will feature Texas-style barbecue for breakfast, lunch and dinner, then transform into a late nightclub with music and entertainment. Band memorabilia will line the walls, and band members will play occasional shows along with cover bands. Dancing bartenders will perform nightly and host customers in sing-alongs.
'ABSINTHE' STAYS IN VEGAS AT CAESARS PALACE
Due to critical acclaim and popular demand, "Absinthe" will return to the spotlight with its outlandish acts at the Roman Plaza at Caesars Palace beginning Oct. 2 in a newly transformed venue, infused with mystique and intrigue. "Absinthe" fans can take pleasure in knowing that the foul-mouthed Gazillionaire, his raucous assistant Penny Pibbets and the cast of eccentric performers will return.
FREMONT STREET HOSTS BIKEFEST ROCKFEST
The Fremont Street Experience will hold BIKEFEST ROCKFEST, a series of free concerts featuring rock superstar tribute bands that will complement the 11th Annual Las Vegas BikeFest, Sept. 29 for four days through Oct. 2; visit www. vegasexperience. com.
On Saturday evening, Oct. 1, movie and television star Dan Aykroyd will be signing bottles of his Crystal Head Vodka at The Fitz entrance next to 3rd Street Stage while the Blues Brothers Reborn are playing some classic hits.
Additionally, two downtown properties, Golden Nugget and Golden Gate, will be giving away motorcycles as part of their BikeFest promotions.
JOURNEY VISITS MGM GRAND
American rock band Journey will stop at the MGM Grand Garden Arena on Saturday, Oct. 8 with its "Eclipse Tour" and special guests Foreigner and Night Ranger. Journey recently unleashed "Eclipse," the group's latest album featuring all-new material. Tickets range from $39.50 to $149.50.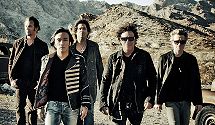 Since its formation in 1973, Journey has earned 19 Top 40 singles and 25 gold and platinum albums. The band's "Greatest Hits" album is certified 15 times platinum, bringing it into the elite club of Diamond-certified album holders.
'LORD OF THE RINGs' CONCERT AT ORLEANS ARENA
On Friday, Oct. 14, "The Lord of the Rings In Concert: The Fellowship of the Ring" musical and theatrical event featuring Howard Shore's complete Academy Award® and Grammy®–winning score, will be performed live onstage at the Orleans Arena by more than 200 musicians and soprano Kaitlyn Lusk, who has toured the world as a soloist in The Lord of the Rings Symphony.
Celebrated Maestro Ludwig Wicki, the preeminent conductor of Howard Shore's Ring music, will conduct the performance while
Peter Jackson's complete award-winning movie is projected digitally, in high-definition, on an immense 60-foot screen. This year's concert will kick off a three-year celebration during which each of the three Academy Award®-winning films will be performed in concert on the 10th anniversary of its release. Tickets range from $35 to $125.
'THE PRICE IS RIGHT LIVE' CELEBRATES FIVE YEARS
"The Price is Right Live™" Stage Show will celebrate five years at Bally's this fall with Jerry Springer as the special celebrity host Nov. 9 – 20 and Nov. 30 – Dec. 11. The show will also commemorate its anniversary with new prizes, including a guaranteed cruise to Mexico that will be given away at every show beginning Nov. 9.
HOWIE MANDEL MAKES FIRST VENETIAN APPEARANCE
Howie Mandel will bring his unique brand of stand-up comedy to the 742-seat Venetian Showroom for the first time on Oct. 28 and 29 at 9 p.m. Tickets range from $55.50 to $95.50.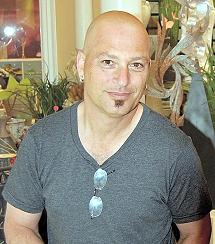 Most recently, Mandel has furthered his fame as a judge on NBC's hit reality show, "America's Got Talent." Mandel has also had much success in the hosting realm with "Deal or No Deal."
Mandel's career started in 1979 at amateur night at the legendary Comedy Store in Los Angeles and since then he has immersed himself in every facet of entertainment. He received early success for his work on the Emmy Award-winning drama, "St. Elsewhere" and has remained at the forefront for innovative projects from his Emmy Award-nominated animated children series, "Bobby's World" to "Mobbed," his hidden camera television show about flash mobs. In 2009, as an author he released the "New York Times" Bestseller "Here's the Deal: Don't Touch Me."
TROPICANA GOES PINK IN OCTOBER
The all new Tropicana has partnered with Susan G. Komen for the Cure® to launch "Pink October," its first ever breast cancer awareness campaign, in support of National Breast Cancer Awareness Month. On Friday, Sept. 30, the Tropicana will 'flip the switch,' lighting the resort pink for the month-long campaign to raise awareness and funds.
In addition, the Tropicana will turn its Website pink, highlighting various offers such as Pink Room Packages and Pink Specialty Menus.
T-SHIRTS MAKE MONUMENTAL ART AT UNLV's LIED LIBRARY
After the 9/11 attacks, the New York-New York Hotel Casino's Skyline and base of the Statue of Liberty became a natural memorial and among the collection of mementos left were over 5,000 T-shirts from firefighters around the world. Now a new 31-foot-high structure, made out of thousands of the carefully folded T-shirts, shaped to resemble a DNA strand as well as reminiscent of the twin towers, spiral up three stories at the entrance of the UNLV Lied Library. The new monument is titled "Common Threads" and was envisioned and created by UNLV art alumnus Troy Gillet for the occasion of the 10th anniversary of the terrorist attacks. The art installation will be on display through Feb 2012.
TOP OF NEXT COLUMN
BLINK-182 AND MY CHEMICAL ROMANCE VISIT RED ROCK
Multi-platinum superstars Blink-182 and My Chemical Romance will headline the 2011 Honda Civic Tour at the Red Rock Amphitheatre on Friday, Oct. 7, and be joined by New York-based dance punk duo Matt & Kim.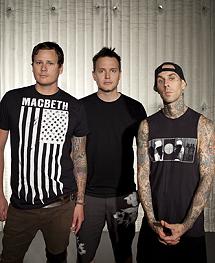 The Honda Civic Tour is marking its "deca-versary" by bringing back Blink-182, the inaugural artist from the first Honda Civic Tour in 2001, along with My Chemical Romance for a 40-plus date nationwide trek. "Up All Night," is Blink-182's first new song in eight years and debut single from their new album. Tickets range from $20 to $100.
INTOCABLE VISITS EASTSIDE CANNERY
The group Intocable (Untouchable in English) started in Zapata, Texas, by friends Ricky Muñoz and René Martinez will perform at the Eastside Cannery on Boulder Highway on Sept. 30. Tickets start at $44.95.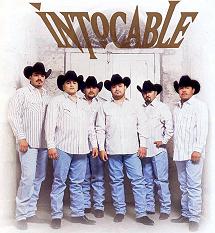 Currently, the group's song "Prometi" is No. 2 among Latin Billboard's Regional Mexican Songs and No. 6 on the Latin Music chart. The band has 15 studio albums under its belt.
NEW OWNERS WILL EXPAND FIRST FRIDAY
New First Friday owners will launch their event on the ninth anniversary of Frist Friday on Oct. 7. Initial plans are to have more art booths and music stages; an expansion of art locales starting in Fremont East; and more and better artists including talent from Phoenix and Southern California where other Frist Fridays are staged.
QUICK CLIPS
It will be musical chair time again. Barry Manilow will close his show at Paris on Dec. 11 and move to Harrah's early next year while "Jersey Boy" will close its run at The Palazzo take over the showroom at Paris.
Night School 4 Girls (NS4G) will celebrate its grand opening with a pink carpet hosted by reality superstar, Laura Croft, from E!'s "Holly's World" at 3:30 p.m. on Friday, Oct. 7 at the newly remodeled Thunder From Down Under Showroom at the Excalibur. Croft's reality pals Holly Madison, Angel Porrino and Josh Strickland will join her for the official NS4G debut. Classes are 70-minutes long. Earlier this month, television actress Shar Jackson showed off her sexy side for a birthday celebration at NS4G.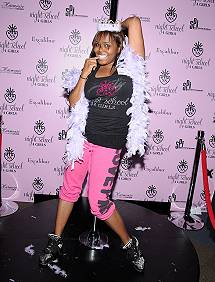 Brand Steakhouse at Monte Carlo is holding a one-of-a-kind specialty dinner created around bacon. You can revel in swine divine as you dine on bacon-themed courses with each dish created by Light Group's executive chefs from all over town. The dinner is $65 and will be held Friday, Oct. 14.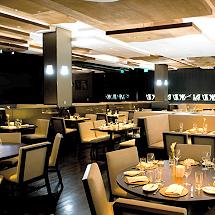 Celine Dion doesn't return to Caesars Palace until Dec. 28; however, the behind-the-scenes making of her show will air as a 90-minute special on Oprah's OWN network on Oct. 1. It's titled, "Three Boys and a Show," referring to her three sons.
The 49th Annual Art in the Park, one of the largest juried outdoor art festivals in the Southwest, will be held in Boulder City, Oct. 1 and 2 from 9 a.m. to 5 p.m.
The Stone Temple Pilots date at the Pearl Concert Theater inside the Palms, originally set for Saturday, Sept. 24, has been postponed and a new date will be announced shortly.
Chateau Nightclub & Gardens at Paris will introduce Butterfly, a multi-sensory nightlife experience, on Saturday, Oct. 15 with a performance by Grammy Award winner Pharrell Williams. The party will kick off with the official Las Vegas launch of the new liqueur QREAM WITH A QTM, available in two flavors, Strawberry Crème and Peach Crème, and created by Williams.
The female impersonator show "An Evening at La Cage" at the Four Queens downtown now has 4 p.m. matinee performances on Saturday and Sunday in addition to 9 p.m. shows, Wednesday through Sunday.
MK Guth is the latest artist that will be featured in the Cosmopolitan's artist-in-residence program with his interactive installation "Best Wishes," in the P3 Studio from Sept. 23 – Oct. 12. Best Wishes" encourages visitors to write down their dreams and aspirations on white strips of fabric, which will be braided into Guth's hair, extending it and allowing it to consume the space. On Tuesday, Oct. 11 at 4 p.m. Guth's hair will be cut and displayed in the space through Oct. 12.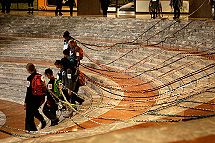 "Harry Potter" star Rupert Grint known for his role as Ron Weasley recently celebrated his 23rd birthday at Chateau Nightclub at Paris.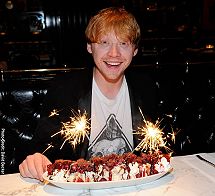 Tacos & Tequila (T&T) the Mexican restaurant, named one of the best tequila bars of 2011 in America by "USA Today," at Luxor is introducing new menu items with a sweet and spicy twist including a fall cocktail, a pumpkin pie shooter.
The Hofbrauhaus is holding its seventh Oktoberfest and has celebrities lined up to do keg tapping honors at 7 p.m.: Sept. 30-Corey Harrison of "Pawn Stars;" Oct. 1-former mayor Oscar Goodman; Oct. 7-Holly Madison; Oct. 8-Robin Leach; Oct. 14-The Beatles Show; Oct. 21-magician Jan Rouven; Oct. 22-columnist Norm Clarke; Oct. 28-Carrot Top; and Oct. 29-Thudner From Down Under.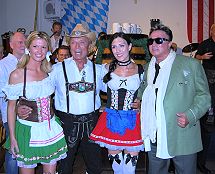 Shakespeare in the Park will hold its four-park, four-Saturday traveling tour in October and perform "A Midsummer Night's Dream."
Diamond Cake Magazine is a new luxury lifestyle and event-centric publication that will premieres in Las Vegas in October and be delivered to the city's most affluent homes.
Column Continues Below Advertisement
CONTINUE ON TO...:

>THIS WEEK'S LAUGHLIN NEWS
>LAST WEEK'S LAS VEGAS NEWS
>VEGAS VIEWS FULL NEWS ARCHIVES
>Return to "Heard Around Town"
>Return to Las Vegas Leisure Guide