Last week, the production shows "Rhythm & Flair" and "Strip!" returned to Harrah's stage at the Fiesta Showroom through Nov. 26. Tickets start at $19.95, call 702-298-8510. Performance times for each show have changed.
"Rhythm & Flair" features a cast of talented dancers, aerialists and gymnasts performing to music highlighted by today's hip sound, power percussions, drums and enthralling rhythms. "Rhythm & Flair" performs weekly on Tues., Thurs. and Sat. at 8 p.m.
The adult revue "Strip!" is a sensual theatrical presentation featuring elements such as aerial rings, modern dance and comedy. "Strip!" performs weekly on Wed., Fri. at 8 p.m. and Sat. at 10 p.m.
The Osmond Brothers, who perform all styles of music from barbershop, pop, rock, country, and jazz, will be headlining at Don's Celebrity Theatre at the Riverside Resort, Oct. 10-15 at 8 p.m. Tickets are $30, call 1-800-227-1849.
The Osmond Brothers have been performing in front of world-wide audiences for almost 50 years and have sold millions of albums. They have several gold and platinum records and have broken records for sell out performances once held by the Beatles and Elvis.
Brothers Wayne, Merrill, and Jay will be celebrating their 50th year in the entertainment industry in 2007, and this year marks their youngest brother, Jimmy's 40th year in the entertainment industry.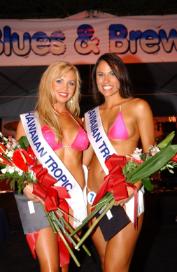 The Colorado Belle's free outdoor entertainment and signature event, the 8th Annual Blues & Brews Festival presented by Budweiser, will return Sept. 29 through Oct. 1. The festival packages blues bands, ice-cold beer, the Miss Hawaiian Tropic Contest and a Private VIP Party with the Hawaiian Tropic models all into one weekend. On Saturday, Sept. 30, at 7 p.m., the Hawaiian Tropic models will compete for cash and prizes.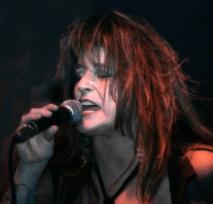 Blues fans mark the return to the Center Circle's outdoor entertainment venue of the blues guitarist and singer / songwriter Michael Burks and John Earl's BoogieMan Band featuring blues guitarist Chris Tofield. In addition, blues singer Michele Lundeen and her band and The High Lonesome Band, a Colorado Belle Battle of the Bands winner, will perform each night. Center Circle entertainment starts at 4 p.m. on Friday and 2 p.m. on Saturday and Sunday.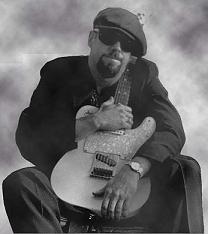 TOP OF NEXT COLUMN
Next door at the Edgewater, the Colorado Belle's sister property, legendary blues guitarist and singer / songwriter Coco Montoya will be performing at 6 p.m. and 9 p.m. Friday and Saturday night, Sept. 29-30, in Kokopelli's Showroom. Tickets are $15 per person and available at the One Club booth.
Little Joe Y La Familia will headline at the Flamingo Outdoor Amphitheater on Oct. 7 at 8 p.m. Tickets are $15 and $20, call 1-800-435-8469.
Little Joe Y La Familia has been one of the most popular Tex-Mex bands in the music industry. Little Joe has been entertaining more than 40 years, made more than 50 albums, and been described as the "King of the Brown Sound." He has also helped pioneer "Tejano" music, a mix of traditional "norteno" music and country, blues and rock styles.
Jose Maria DeLeon Hernandez "Little Joe" was born in a three-wall dirt floor car garage in Temple, Texas, on Oct. 17, 1940. He was the 7th child of 13. In 1958, Joe made his recording debut as a guitarist for Terro Records in Corpus Christi, Texas.
In the 60s, Joe signed with Texas-based independent record companies, starting with his first record deal, Corona Records in San Antonio, next Valmon records in Austin and later Zarape Records in Dallas. Joe ventured into his own independent label "Buena Suerte Records" for Spanish recordings and "Good luck Records" for his English records. Leona Records, a label also owned by Joe and a distribution deal with Freddy Records in Corpus Christi, Texas, followed and kept Joe independent through the 70s and 80s.
While with Sony Discos, Joe was a two-time Grammy nominee, and in 1992, he received the Grammy Award for "Dies y Seis De Septiembre" for the Best Mexican-American Performance category in 1991. Joe received his third Grammy nomination for "Que Paso" under his record label, Tejano Discos International. In 1996, Joe appeared on the 1997 Grammy nominated album, "Frank Yanovich and Friends, Songs of the Polka King, Vol. 1" in which he performed a duet with Frank Yanovich on the song "Just Because / Si Porque."
Recently, Joe signed with Capitol EMI. His first recording became a Grammy-nominated album entitled "Little Joe 2000." Aside from his music career, Joe has worked in the film industry starring in two feature films, Proposition187, A deadly Law" and "Down for the Barrio."
Through Dec. 30, 2006, guests visiting participating Harrah's Race & Sports Books in Laughlin, Las Vegas, Reno and Lake Tahoe can join in for a chance to win big in the "1st and $5,000 Weekly Football Contest."
Harrah's bases this weekly football contest on picking winning teams throughout the upcoming professional football season against Harrah's point-spread line. One weekly contest winner will get $5,000 plus all entry fees received for that week's contest. Participants must select 16 teams each week. The entry fee is $20 per card and there are no entry limits. Participants must select a winner for each game each week. Participants receive one point for each winning selection. Each week, the highest total number of points accumulated during the relevant week determines the contest winner.
Contest cards are available by 6 p.m. and must be submitted prior to the kick-off of the earliest played game listed on the contest card. Harrah's makes contest results that include Weekly Pool Amount, Leader Board and winners available on a toll free number 877-227-1889.
The Italian Fest with music and food of Italy will be celebrated in Victory Plaza at the Ramada Express, Sept. 29- Oct. 2, from 4 to 9 p.m. The outdoor bistro setting will include wine tasting and wine school. For information, call 1-800-343-4533.
The Chefs' Food Fest, which is an annual United Way fundraising event, will take place at the Avi on Oct. 12. The event will feature local area chefs offering samples of their creative dishes at colorful booths.
CONTINUE ON TO...:
>THIS WEEK'S LAS VEGAS NEWS
>LAST WEEK'S LAUGHLIN NEWS
>VEGAS VIEWS FULL ARCHIVES
>Return to "Heard Around Town"
>Return to Las Vegas Leisure Guide