BARBRA STREISAND WILL HEADLINE MGM GRAND GARDEN ARENA!

The one and only "Barbra" will appear at the MGM Grand Garden Arena on Friday, Nov. 2, with special guests Chris Botti and Il Volo. Streisand has earned 10 Grammys, including one for Lifetime Achievement and had 51 gold, 30 platinum and 13 multi-platinum albums. According to the Recording Industry Artists of America, Streisand is the No. 1 bestselling female recording artist in history and the only woman to make the Top 10 all-time bestselling artists list. Tickets range from $93 to $753.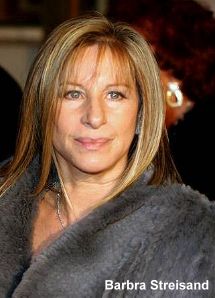 IMPERIAL PALACE BECOMES 'THE QUAD'
The Imperial Palace center-Strip will become The Quad Resort & Casino. The brand transformation will begin as early as November; the official conversion will be completed by Dec. 21. Renovation plans are scheduled for completion late 2013. Interior and exterior renovations to the property are already underway. Improvements will include exterior façade, porte cochere, front desk, bell desk, hotel lobby, casino floor, retail promenade and dining levels.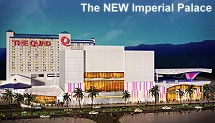 TAYLOR HICKS HAS YEAR-LONG EXTENSION AT BALLY'S
After successfully headlining at Bally's this summer, "American Idol" winner Taylor Hicks now has a year-long extension performing at Bally's through 2013, beginning Wednesday, Oct. 17. Hicks is the first "American Idol" winner to secure a long-term residency in Las Vegas. He will have an exclusive commitment to Caesars Entertainment, taking his talents to other Caesars properties across the country throughout the year with specific dates and locations to be announced at a later date.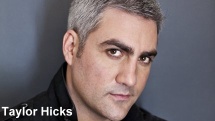 Hicks will perform in The Indigo at 7 p.m. Oct. 17-Nov. 12, and Dec. 3-16. The show will be dark Friday and Tuesday. Ticket prices are $39.99 and $69.99.
Column Continues Below Advertisement
'BATMAN LIVE' WORLDWIDE ARENA TOUR COMING TO LAS VEGAS
"BATMAN LIVE," the action-packed live arena show, will hold eight performances at the Thomas & Mack Center, Oct. 3-7. Two and a half years in the making, "BATMAN LIVE" brings Batman, a host of iconic characters, and the settings from the famed world of DC comics, live and on stage for the very first time in North America. Tickets start at $19, call 702-739-FANS.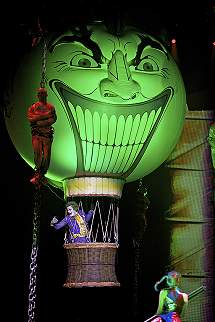 "BATMAN LIVE" features impressive stunts, pyrotechnics, illusions and video screen sequences. It is not a musical but a live show with a Batman story and a 42-member cast.The action takes place in several settings including a 3D Gotham City, Wayne Manor, the Batcave, and Arkham Asylum. Plus there's an all-new Batmobile. For more information, go to www.batmanlive.com.
FUNDRAISER HAS PEOPLE RAPPELING PLANET HOLLYWOOD
For adrenaline junkies, Planet Hollywood is offering the opportunity for 80 adventure seekers to rappel more than 300 feet from the hotel's rooftop for "Over the Edge," a fundraising event benefiting Special Olympics Nevada. To participate, individuals must raise or personally donate a minimum of $1,000 through the "Over the Edge" online giving site www.overtheedgelasvegas.com.
Caesars Entertainment has sponsored the event for the past two years at the corporation's sister property the Rio. The events raised more than $150,000. The "Over the Edge" event will kick off on Friday, Oct. 12, with a preview day. Rappellers will descend on Saturday, Oct. 13, from 9 a.m. – 5 p.m.
OLYMPIAN HOPE SOLO HOLDS BOOK SIGNING AT SUGAR FACTORY
Olympic gold medalist and goalie Hope Solo, will hold an autograph signing for her recently published autobiography, "Solo: A Memoir of Hope," at the Sugar Factory at Paris on Friday, Sept. 28, at 3 p.m. A two-time gold medal winner, Solo has also appeared in several magazines, as well as on season 13 of ABC's "Dancing with the Stars." Guests who purchase the memoir will also receive a 10 percent off voucher for Sugar Factory American Brasserie.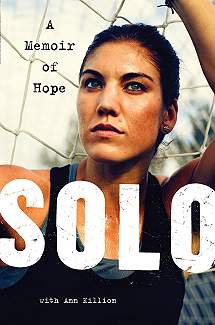 TICKETS FOR 'ROCK OF AGES' AT VENETIAN ON SALE NOW
Tickets ranging from $45 - $115 to the musical "Rock of Ages" opening at the Venetian on Dec. 18 are now on sale, call 866-641-7469. "Rock of Ages" is a worldwide phenomenon, currently playing on Broadway, in London and on a U.S. tour.
HENDERSON HOLDS ITS FIRST BBQ COOK OFF COMPETITION
Downtown Henderson will hold its first BBQ Cook Off competition and festival, Oct. 5-7, starting at 11 a.m. and feature the best BBQ vendors from across the United States.
The event will also include live entertainment, souvenir/merchandise vendors, various other food and beverage vendors, carnival rides, midway games and much more. Festival admission is free but there's a charge to be in the BBQ Competition and for the carnival rides.
ROD STEWART AND THE MUPPETS JOIN 'CEELO AND FRIENDS'
CeeLo Green has added rock legend and Caesars Palace Colosseum headliner Rod Stewart, as well as the Muppets, to the all-star lineup of "CeeLo and Friends," which will be held in the showroom at Planet Hollywood on Wednesday, Oct. 10, at 8 p.m. CeeLo will perform songs from his upcoming Christmas album with the newly-added entertainers, as well as past artists from NBC's "The Voice." Doors will open at 7 p.m. and the show will begin at 8 p.m. Tickets range from $125 to $500.
FLORENCE HENDERSON WILL HEADLINE AFAN'S CABARET EVENING
Television and Broadway star Florence Henderson will headline Aid for AIDS of Nevada's fourth annual Evening of Cabaret inside the Cabaret Jazz at The Smith Center on Thursday, Nov. 8, at 8 p.m. Tickets are $35, $50 and $75 for the benefit show, call 702-749-2000.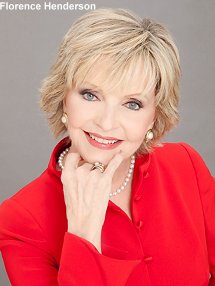 Henderson will perform songs from her show, "Florence Henderson: All The Lives of Me," and hit numbers from her Broadway career, including songs from "Oklahoma!," "South Pacific," "The King and I" and "The Sound of Music."
INAUGURAL BEVERAGE BLOWOUT HONORS TONY ABOU-GANIM
The inaugural 2012 Beverage Blowout honoring "The Modern Mixologist" author Tony Abou-Ganim will take place on Monday, Oct. 8, at the newly renovated Plaza downtown. The experiential event will feature educational seminars from 9 – 11 a.m., an afternoon lunch rooftop pool party until 2 p.m., downtown pub crawl from 2-5 p.m. and a gala dinner at Meet Las Vegas. There's different pricing for each event. Visit www.beverageblowout.com to learn more.
MARTIN LAWRENCE GALLERIES HOLDS LIVE ART AUCTION
On Saturday, Sept 29, at 8 p.m. after the 6:30 p.m. preview, Martin Lawrence Galleries at The Forum Shops at Caesars will present a live auction with more than 1,200 available works. Via the auction process, the gallery provides art collectors of all types the opportunity to bid on world famous works of art with bidding often opening at between 30 – 70 percent off retail pricing.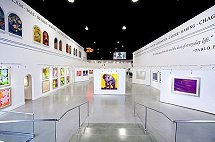 If you cannot attend the live auction, the gallery has created a 100-page full-color catalogue featuring all the available artwork. The auction is open to the public. To request an auction catalogue or reserve your space at the live auction, call 702-991-5990.
TOP OF NEXT COLUMN
NEON MUSEUM PREPARES FOR GRAND OPENING
The Neon Museum downtown will have its grand opening on Oct. 27.
Meanwhile, the attraction is acquiring new signs from the Sahara, Frontier and Fitzgerald's to add to its permanent collection. The restored La Concha Motel lobby, designed by acclaimed architect Paul Revere Williams in 1961, will serve as the Neon Museum's new visitors' center. The Neon Museum, home to a collection of more than 150 neon signs dating from the 1930s, is the largest collection of neon signage in the world.
SCOTT DISICK VISITS CHATEAU NIGHTCLUB
Scott Disick will bring his signature style to Chateau Nightclub & Gardens at Paris on Saturday, Sept. 29. Best known as Kourtney Kardashian's longtime boyfriend on the E! show, "Keeping Up with the Kardashians," Disick is also the father of Kourtney's two children, Mason and Penelope. The budding businessman recently opened a restaurant in New York City and is teaming up with Rob Kardashian to develop a clothing line for men called Robert Scott.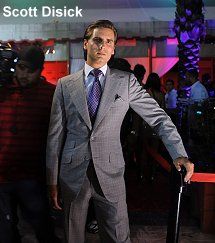 HAPPENING NEWS
Comedian Jo Koy has postponed his Nov. 9 show at the Mystere Theatre at Treasure Island. It will be rescheduled in 2013.
Also note that the Jon B concert on Sunday, Sept. 23, at Silverton's Sway Pool Lounge was cancelled.
Executive Chef Geno Bernardo is holding a step-by-step, five-course meal and wine pairing class and tasting on Oct. 13 in an intimate setting at the NOVE Italiano restaurant at the Palms. The three-hour class starts at noon and is $85, call 702-942-6832.
Musician/entrepreneur Dj Ashba who was lead guitarist for Guns N' Roses releases "Songs for the Demented Mind," an edgy soundtrack with gore-themed tracks to accompany the grand opening of Eli Roth's GORETORIUM on Thursday, Sept. 27.
New retail outlets at Tivoli Village including: La Casa Cigars & Lounge, Acura: Cars of Dreams and Acura of Las Vegas, Cantina Laredo, Ethan Allen, and Brighton Collectibles are five additional retailers expected to debut by this holiday season.
Steve Solomon's three-time award winning show, "My Mother's Italian, My Father's Jewish & I'm In Therapy" is one of the longest-running one-man shows in Broadway history. He will bring his show to the Troesch Studio Theater at The Smith Center, Sept. 28-30. Tickets are $29 and $39.
The inaugural inflation of entertainer Jeff Civillico's new 40' wide by 20' high inflatable stage set piece will take place on Wednesday, Sept. 26, at his 2 p.m. "Comedy in Action" show at the Imperial Palace.
Freakling Bros. is offering the "#DonkeyShow" at the Trilogy of Terror. The full-contact comedy variety show featuring magicians, comedians, sideshows, musicians, circus performers, wrestlers and a donkey, will be performed from 7:30 - 9 p.m. in front of Freakling Bros, at 2321 North Rainbow Blvd. The Trilogy of Terror on Saturdays, Sept. 29 and Oct. 6, Sunday, Oct. 14, and Tuesdays, Oct. 16, 23 and 30.
The second One Drunk Puppy Wine Tasting event benefitting Noah's Animal House that boards the dogs and cats of The Shade Tree Shelter clients will be held Saturday, Oct. 13, from 6-9 p.m. at the Silverton's Veil Pavilion / Sway Pool Lounge. There will be appetizers, music and more than 50 World Class wineries. Admission is $45 in advance.
On Sept. 29, which will be National Museum Day, customers who bring in any tickets, pamphlets or museum guides from any museum will receive a free side with the purchase of an entrée at any of Las Vegas' five Smashburger outlets.
TREVI inside The Forum Shops at Caesars will celebrate National Pizza Month by featuring a new brick oven pizza every day priced at $9.99 for all of October.
Martorano's at the Rio will create a different pasta dish every week in October to celebrate National Pasta Month.
PBR Rock Bar inside Miracle Mile Shops at Planet Hollywood will count down to the End of the World party on Friday, Dec. 21, with drink specials each week starting Monday, Oct. 1. There will be $19 Budweiser buckets every day.
'BEST DJ' WILL BE HONORED AT THE COSMOPOLITAN
"DJ Times" magazine and "Pioneer DJ" announced that Markus Schulz has been voted "America's Best DJ" for 2012. The talented Miami-based DJ will be honored Oct. 7 in Las Vegas for the ABDJ Closing Party on Sunday, Oct. 7, at the Marquee Nightclub at The Cosmopolitan. Schulz will take to the decks along with special guest A-Trak, who came in at No. 8. The party is free!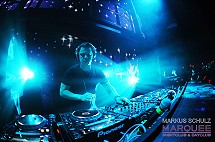 MACHINE GUNS VEGAS ADDS WORLD WAR II MP 40
Machine Guns Vegas has added the historic MP40 submachine gun to its inventory. Designed by Heinrich Vollmer, the MP40 was introduced during World War II in 1938. This firearm was issued to German paratroopers, platoon and squad leaders. Weighing 8.9 pounds, the MP40 has a rate of fire of 500 rounds per minute. MGV is open daily from 10 a.m. – 8 p.m.
KNOCKOUT CANCER FOR KIDS TO BE HELD AT THE PALMS
Now in its third year, Round 3: Knockout Cancer for Candlelighters' Kids is an annual MMA fundraising event that will be held Oct. 11 at the Pearl Concert Theater inside the Palms. Tickets for this charity event featuring amazing fights, live entertainment and a silent auction start at $30, call 702-944-3200.
HUSSONG'S CANTINA & SLICE OF VEGAS HELP BREAST CANCER
In October, Slice of Vegas and Hussong's Cantina at The Shoppes at Mandalay Place will celebrate Breast Cancer Awareness Month with a selection of playfully pink menu items and drink specials to benefit the Save the Ta-Tas Foundation. For each menu item ordered, $2 will be donated toward breast cancer prevention. One item will be Bobbie Pizza.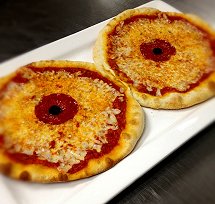 CHAPEL OF THE FLOWERS WINS AWARDS
The free-standing Chapel of the Flowers has been named Best Destination Venue: United States and No. 2 Best Destination Venue: Worldwide by the Wedding Industry Experts Awards.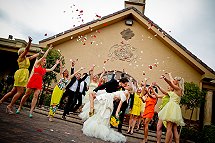 The chapel's subsidiary photography company, Every Detail Photography, also received a nod as a finalist in the Top 10 for Best Photographer: Las Vegas as well as in the Top 100 for Best Photographer: United States and Worldwide.
Chapel of the Flowers has been performing weddings on the Strip for nearly 60 years. It is a full-service wedding venue, with three wedding chapels as well as an outdoor gazebo and glass garden.
ROY'S RESTAURANT CELEBRATES 10TH ANNIVERSARY
Chef Roy Yamaguchi, founder and James Beard Award Winner for Roy's, will celebrate the restaurant's 10th anniversary with a cocktail party fundraiser on Wednesday, Oct. 3, at 6 p.m. Yamaguchi will be in attendance along with Tobin James of Tobin James Cellars and Chris Saldana from TV 8. There will be wine, passed appetizers, sushi, dessert stations, and raffles. Event is $100, call 702-691-2053.
NOVE ITALIANO HOLDS TWEET UP EVENT
NOVE Italiano at the Palms is hosting Tweets & Treats Tweet Up. Tweeters who RSVP by Tuesday, Oct. 2, will attend a Thursday, Oct. 4, event from 6:30 – 9:30 and receive two complimentary Red Bull and Bacardi cocktails, Executive Chef Geno Bernardo's signature starters, and will be eligible for the prize drawing that includes a one-night stay.
BANDS HOLD MUSICAL BENEFIT FOR DRUMMER DAVE HOLT
Longtime friends of Las Vegas resident drummer Dave Holt, who recently underwent a partial leg amputation, are holding a musician's benefit at the Bikini Bar aka The Sand Dollar Blues Lounge, 3355 Spring Mountain Road, on Oct. 21 from noon to 3 a.m. Fourteen of Las Vegas best Blues, Rock and Americana bands are donating their time. Minimum donation is $10 at the door.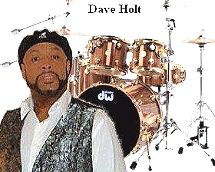 LEADERS OF INDUSTRY BUSINESS AND SOCIAL MIXER PLANNED
The first Leaders of Industry Business and Social Mixer will be held The Smith Center on Oct. 10 from 6-9 p.m. and will help kick off the "Rediscover Downtown" campaign. The event will feature the biggest names in Las Vegas business and entertainment and a hosted cocktail reception with hors d'oeuvres. Each registered attendee will receive a commemorative book containing interviews, photos and insights from the Leaders of Industry throughout the Las Vegas Region. Tickets are $100, call 702-749-2000.
CHATEAU TERRACE OFFERS LOW COVER AND FIRST DRINK FREE
The outdoor Chateau Terrace at Chateau Nightclub & Gardens is now open at 10:30 p.m. every Thursday, Friday and Saturday night at Paris. Access to the Chateau Terrace is $10 and includes a complimentary drink. The Chateau Terrace is a separate entity from the main room of Chateau Nightclub & Gardens and rooftop Chateau Gardens, where standard cover charges and dress code apply.
Column Continues Below Advertisement
CONTINUE ON TO...:

THIS WEEK'S >LAUGHLIN NEWS
LAST WEEK'S >LAS VEGAS NEWS
>VEGAS VIEW FULL NEWS ARCHIVES
Return to >"Heard Around Town"
Return to >Las Vegas Leisure Guide