<!A-- Left Column -->

Harrah's continues its 2007 fall entertainment series with a performance by 70s power band, Styx, at 8 p.m. on Thursday, Oct. 4, in the Rio Vista Outdoor Amphitheater. Tickets are $35, call 702-298-8510.
Formed in 1972, Styx hit mainstream radio two years later with the epic ballad, "Lady" from their "Styx II" album. In 1976, the band released "Grand Illusion" from which hits such as "Come Sail Away" and "Fooling Yourself (Angry Young Man)" helped propel the album to platinum status. Their next album, "Pieces of Eight" quickly followed. Through the years, the band has had a total of eight Top 10 hits, 16 Top 40 singles and 23 top 100 singles on the Billboard music charts.
Styx continues to rock the stage with other hits such as the techno "Mr. Roboto" and soft rock ballads that have stood the test of time like "Babe" and "The Best of Times." In 2005, Styx released "The Big Band Theory" album featuring their renditions of "I Am The Walrus," "I Can See For Miles" and "Summer In The City" as well as a compilation CD box set, "Complete Wooden Nickel Recordings."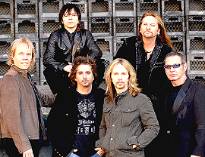 Ticket holders have an opportunity to enter a drawing to win an artist-autographed Budweiser Select guitar following the concert.
The Kingston Trio known for their three-part harmony will headline in Don's Celebrity Theater at the Riverside at 8 p.m., Oct. 2-7. Tickets are $30, call 800-227-3849.
In 1957, The Kingston Trio emerged from San Francisco's North Beach club scene to take the country by storm, bringing the rich tradition of American folk music into the mainstream for the first time. During the late 50s and early 60s, the trio enjoyed unprecedented record sales and worldwide fame, while influencing the musical tastes of a generation.
Through changing times, the trio has played on, remaining popular because great songs sound as good today. Almost 50 years after Tom Dooley shot to the top of the charts, the trio is still on the road 30 weeks a year, bringing back all the great memories and making new ones.
The 5th Annual Laughlin Run to Fun motorcycle charity event will take place Oct. 18 - 21, at Don Laughlin's Riverside. Proceeds from the event will benefit local children's charities.
Participants can take part in a variety of activities including a Big Bucks Poker Run, a Poker Walk, Black Vest dinner, a mixer, motorcycle safety seminar and people's choice ride in bike show. Door prizes are available along with a 50/50 drawing. A wide selection of vendors will also be on site, and all bikes are welcome.
The 5th Annual Laughlin Run to Fun Hotel & Event Package is $270 and includes a three-night stay for two plus events. RV Park Event Packages are also available.
A special gaming promotion will be offered to all Run To Fun participants, offering an added incentive to use your King of Clubs Players' Club Card to receive two complimentary Prime Rib dinners or two buffets when you earn 100 points. For information, call 1-877-200-6378.

TOP OF NEXT COLUMN
Under the direction of renowned Las Vegas Chef Michael Demers, the Colorado Belle's Boiler Room Brew Pub is serving up a new menu for lunch and dinner.
The restaurant, which offers a nautical theme of steel and copper reminiscent of "20,000 Leagues Under the Sea," opens at 11 a.m. daily for lunch and offers a variety of salads, sandwiches, gourmet burgers, pizza and new appetizers including Beer Mussels - steamed fresh and served with homemade Pretzel Loaf. Dinner is presented from 4 p.m. nightly and features mesquite-grilled steaks, fresh seafood specials and new pasta dishes.
The room takes on a steamier ambience every Thursday, Friday and Saturday at 10 p.m. when celebrity DJs spin a variety of music from classic rock to current hits.
The Tropicana Express has a Monday Night Splash Down promotion in the poker room.
The promotion is for poker players and tied into the Monday Night football game, which they can watch. A $25 cash splash is added to each active table when a touchdown is scored by either team.
The Comedy Shop at the River Palms is rotating its lineup of stand-up comics weekly. The three comics appearing Oct. 1-6 are Rick Corso, Luke Torres and Joe Lowers. Corso has made more than 30 national television appearances and was selected as one of Showtime's Comedy Club All-stars. Tickets are $14.95 / $19.95, call 866-448-7849.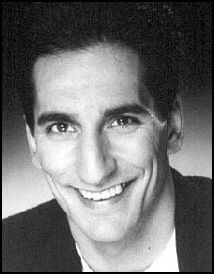 Harrah's recently captured prestigious recognition from the national magazine, "Strictly Slots." Results of the publication's annual "Best Of" readers poll yielded 26 first place awards. Readers also awarded the resort four second place nods for "Best Video Slots," "Best Progressive Slots," "Best Dollar Slots," and "Best Bar / Lounge - Margaritaville."
Earlier this year, Harrah's dominated the Laughlin pages capturing 32 first-place honors from a total of 39 categories from "Casino Player" magazine readers. In all, Harrah's snared 37 total awards, which included three second place honors and two third.
The Riverside Gourmet Restaurant has resumed its winter hours, 5 to 10 p.m. nightly.
The "West Coast Nationals ATV" event will take place, Sept. 28-29, at the Avi Special Event Area north of the casino and feature ATV races in a variety of classes.
Since acquiring the Edgewater and Colorado Belle on June 1, Marnell Sher Gaming, LLC has taken aggressive steps to introduce innovative gaming opportunities including their newest event, a $100,000 Free Slot Tournament Sept. 28-30 in the Kokopelli Showroom at the Edgewater. Despite being a free entry tournament, high stake prizes totaling $100,000 will be given away and $10,000 will go to the first prize winner.
The three-day tournament will hold qualifying rounds from 10 a.m. to 7 p.m. on Friday and Saturday, and from 10 a.m. to 5 p.m. on Sunday. The final round will be held at 7 p.m. on Sunday, with 300 finalists competing for more than $50,000 in cash and prizes. For further information about the event, call 877-480-2747.
CONTINUE ON TO...:
>THIS WEEK'S LAS VEGAS NEWS
>LAST WEEK'S LAUGHLIN NEWS
>VEGAS VIEW FULL ARCHIVES
>Return to "Heard Around Town"
>Return to Las Vegas Leisure Guide