LEANN RIMES HEADLINES EDGEWATER's E CENTER
LeAnn Rimes, two-time Grammy® award winner, three-time Academy of Country Music award winner, and 12 Billboard Music Awards winner, will perform at the Edgewater's E Center on Oct. 1. Tickets range from $25 to $75.
The youngest recipient of a Grammy®, Rimes was also the first country recording artist to win in the "Best New Artist" category. Rimes has placed 42 singles on the "Billboard" Hot Country Songs chart, 13 of which were top-10 hits, including "How Do I Live," which is the second longest charting song ever on the "Billboard" Hot 100 chart. Rimes' "Lady and Gentlemen" album, a cover album of country songs, is anticipated to be released Sept. 27, just days before her Laughlin performance.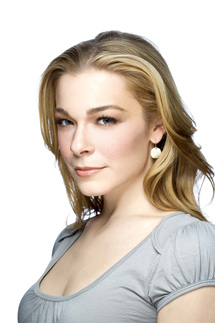 Indoor and climate-controlled with exceptional acoustics, the Edgewater's new 27,000-square-foot entertainment and convention venue seats up to 2,500 concert-goers.
MALO AND TIERRA PERFORM AT TROPICANA
The bands, Malo and Tierra, will rock The Pavilion Theater at the Tropicana on Sept. 30 and Oct. 1. Tickets are $20.
Malo is one of the most successful and enduring Latin rock bands in the world. Their biggest hit, "Suavecito," reached No. 18 on the Billboard charts in April of 1972. They've played all over the world and have performed with The Rolling Stones and Queen. Malo has at least 10 albums to their credit, and in 1997, along with Tierra and El Chicano, they recorded a live album called "Latin Legends Live." The band featuring full horn and percussion sections is very popular in Central and South America, and in 1995, Malo released a new CD entitled "Senorita."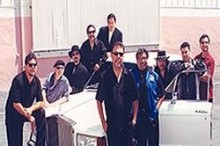 Tierra had a hit song, "Together," which reached No. 18 on the national charts in December of 1980. Tierra has done concerts at the Houston Astrodome and legendary Carnegie Hall. In Spanish, the word "Tierra" means earth, land, soil, and was chosen for its fitting "rootsy" back-to-basics connotation.
HARRAH'S WELCOMES NATHAN OWENS 'MOTOWN AFTER DARK'
Nathan Owens "Motown After Dark" will be rocking the Fiesta Showroom at Harrah's nightly at 8 p.m., Oct. 14-23. Tickets are $18.95 and $24.95.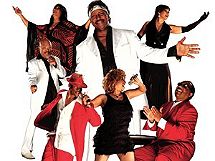 With a horn section that emulates the Motown sound, this show has singing, dancing and costumes. Nathan Owens is backed by a dynamic seven-piece band, performing the biggest hits from the Motown era. The show includes special tributes to Michael Jackson and the Jackson Five, Stevie Wonder, Gladys Knight, Tina Turner and Aretha Franklin.
RIVERSIDE GOES COUNTRY WITH RIDERS IN THE SKY
Riders in the Sky will appear in Don's Celebrity Theater at the Riverside, Sept. 27-Oct. 2 at 8 p.m. Tickets are $30.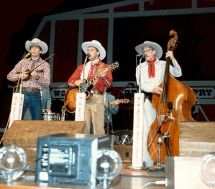 This enchanting fun group has 29-plus years and well over 5,000 performances under their collective cowboy belt. Riders In The Sky is the multi Grammy Award winning Western music group whose music is firmly grounded in the rich American music traditions of such legendary cowboy singers as Gene Autry, Roy Rogers, and the Songs of the Pioneers.
STEVE MARCH TORMÉ SINGS AT AQUARIUS
Steve March Tormé will sing his father Mel Tormé's hits plus contemporary songs in the Splash Cabaret at the Aquarius on Friday, Oct. 14. Tickets are $15.
Tormé was born in New York City to Mel Tormé and the former model, Candy Tockstein. They divorced when Steve was a baby and his mother married actor/comedian Hal March, who hosted NBC's "The $64,000 Question Show."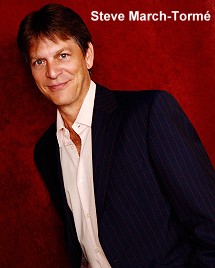 Tormé was an avid baseball player and fan growing up; however, by age 12, he knew he wanted to be a performer and at 13, he earned his first paycheck fronting his own band.
In the late 1970s, Tormé recorded his first LP, "Lucky, " and later produced and sang on Liza Minnelli's Columbia Records release "Tropical Nights." He was recommended by Quincy Jones to be one of the three featured singers for the vocal group Full Swing, which had its debut release on Planet Records. More releases as a solo artist followed and his current jazz CD, "So Far," combines the most popular material from his first three CDs.
As an actor, Tormé played the male lead in a mini-series for RAI (Italian) Television, and appeared on a number of variety television shows in America. He spent three years as the featured vocalist on ABC-TV's "$100,000 Name That Tune."
In addition, Tormé hosts his own radio show every Wednesday and Thursday afternoon on the "Music of Your Life" network and he's the voice every afternoon for four hours on the syndicated station 91.1 FM "The Avenue."
B.B. KING HEADLINES HARRAH's AMPHITHEATER
B.B. King's reign as King of the Blues has been as long as that of any monarch on earth. At age 76, he is still singing and playing the blues with relentless passion.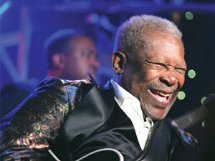 Don't look for him in some kind of semi-retirement; look for him out on the road, playing for people, popping up in a myriad of TV commercials, or laying down tracks for his next album. B.B. King will headline Harrah's Rio Vista Outdoor Amphitheater at 8 p.m. on Saturday, Oct. 1. Tickets start at $40.
THE RIVERSIDE WILL HOLD WINTER DANCE PARTY, OCT. 4-9
The "Winter Dance Party" at the Riverside, Oct. 4-9, will be a tribute show to Buddy Holly, Ritchie Valens and The Big Bopper. Tickets are $32.
John Mueller's "Winter Dance Party" ® is the official live and authentic re-creation of Buddy Holly, Ritchie Valens and the Big Bopper's final tour and the only show endorsed by the Holly, Valens and Richardson estates. Each live concert performance includes more than two hours of unbridled entertainment featuring all the hit songs of the 50's era.
TOP OF NEXT COLUMN
PAT BENATAR AND NEIL GIRALDO HEADLINE E CENTER
Pat Benatar, the leading female rock vocalist of the 1980s, will perform with guitarist/songwriter/producer Neil Giraldo at the Edgewater's E Center at 8 p.m. on Saturday, Sept. 24. Benatar was nominated nine times for Grammy Awards for Best Rock Vocal Performance (female), winning an unprecedented four Grammy Awards in consecutive years from 1980 to 1983. She has also won three American Music Awards. Of the 16 original and compilation albums released during her 30-plus year career, seven were certified platinum and three were certified gold.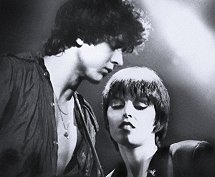 Giraldo was lead guitarist and musical arranger for Benatar's platinum selling album "In The Heat Of The Night" and has played a large role in the creation of Benatar's recordings. The first song he wrote for Benatar was one of two singles picked for the album "We Live For Love," which became a top 40 hit. He is known as an accomplished guitarist and songwriter as well as a prolific producer. He produced the Crimes of Passion album and all of Benatar's albums since then. Giraldo has also produced albums for John Waite and contributed to Rick Springfield's No. 1 hit "Jesse's Girl" and Kenny Loggins' "Don't Fight It." Tickets start at $15.
EDGEWATER PERSISTS WITH COMICS
The Edgewater sticks with "Comedy on the Edge" in the showroom every Friday, Saturday and Sunday at 7 p.m. Each show features two stand-up comedians. Upcoming acts are: Sept. 23 Robin Cee and Chris Dunham; Sept. 24-25 Bob Golub and Adam Ray; Sept. 30 Geoff Brown and John Hilder; Oct 1 and 2 Bruce Baum and Fia Perera; Oct 7 Randy Lubas and Lauren Bishop; and Oct 8-9 Barry Diamond and Richie Cantor. Tickets are $10 at the Edgewater Casino Cage or the door.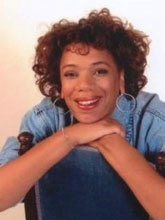 Stand-up has taken Robin Cee everywhere from the Officer's Club in Lakenheath, England, to some hotel in Fun Flon -Manitoba, Canada; and from the Riviera in Las Vegas to a bowling alley in Kona, Hawaii. She's performed in front of a crowd of 2,000 non-English speaking Koreans on an Army base in Pusan, Korea. Cee is a one-woman comedy variety show with audiences having no idea what she is going to say or do in her act. One second she's telling a joke; then she'll break into a quick song parody; and next shoot off a quick impression.
DAVID ALLAN COE VISITS THE RIVERSIDE
David Allan Coe an American outlaw country music singer who achieved popularity in the 1970s and 1980s will perform in Don's Celebrity Theatre at the Riverside, Sept. 20-25. Tickets for his 8 p.m. shows are $32.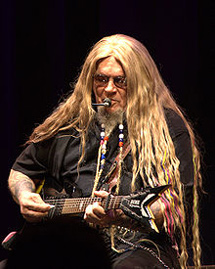 Coe has written and performed more than 280 original songs throughout his career. His best-known composition is the No. 1 success "Would You Lay With Me (in a Field of Stone)." David Allan Coe is well known as an "outlaw" style country and western artist. Many of his songs are of a humorous topic and have lyrics about him in association with other famous country "outlaws."

QUICK CLIPS

Tom & Sharon's Ballroom, Dance Party at the Riverside is scheduled on Saturday, Sept. 24 from 1:30 – 4 p.m. Admission is free. For more information about parties or dance classes, call 928-754-2097.

The Talent Quest National Karaoke Finals will be held at the 2700 Club inside the River Palms and in The Pavilion Theater at the Tropicana, Sept. 19-24. Karaoke singers from across the country will compete for cash prizes in various categories. Preliminary rounds will be held Monday-Thursday from11 a.m. to 6 p.m.; followed by semi-finals on Friday from 10 a.m. – 8 p.m. Both are free. The finals will be on Saturday from 7-11 p.m. Tickets are $10.

The 20th Annual "River Cruizers Roddin on the River" will be held in the Riverside's South Parking Lot on Sept 22-25. This major fundraiser car show will include a wide variety of events: Show 'n' Shine, vendors, car corral, auto parts swap meet, DJ music, contests, games, raffles, poker walk, drawings and more. Hours are Thursday noon-10 p.m., Friday and Saturday 8 a.m.-10 p.m., and Sunday 7 a.m. awards. Visit rivercruizers.com for details.

An "Italian Festival" will be held on the Riverwalk between the Colorado Belle and Edgewater, Sept. 23-25. The free event will feature the music of Lena Prima and Italian food from the Colorado Belle's Mangia! restaurant with food and beverages being sold separately. Hours will be 4-9 p.m. on Friday, noon to 9 p.m. on Saturday, and noon to 6 p.m. on Sunday.

It will be Senior Senior Prom time with "A Night to Try to Remember" at the Avi Grand Ballroom on Saturday, Sept. 24 from 7-10 p.m. The event will be a classic prom party with a "King and Queen" and the "Best Dressed Prom Couple" winning $100 in Xtra Bucks Bonus, music by Robbie and the Knights, and drawings for prizes being held throughout the night. Cost is $12 or two-for-one with an Avi Advantage Club card.

The Tropicana will hold the "Viva Tropicana Classic Car Show" in the North Parking Lot, Sept. 30-Oct. 2. The event will feature classic cars, classic low riders, classic muscle cars, American made motorcycles, vendors, food and beverage booths, with music by DJ Big Shorty on Friday and Saturday during the car show. Tierra featuring the Salas Bros. and Malo will perform in the Pavilion Theater on Friday and Saturday at 8 p.m. Tickets are $20. New Voice will perform on Friday and Saturday from 9 p.m. – 1 a.m. in Victory Plaza with free admission. There will be no charge to view the cars and a $25 entry for a car; call 800-343-4533.

"Das Beer Fest" will be an Oktoberfest event with a variety of German food and music provided by an oompah band held on the Riverwalk between the Colorado Belle and Edgewater, Oct. 7-9. The event is free to attend with food and beverages sold separately. Hours will be 4-9 p.m. on Friday, noon to 9 p.m. on Saturday, and noon to 6 p.m. on Sunday.

Pure Aloha Laughlin - a salute to everything Hawaiian with traditional Polynesian entertainment, vendors selling Polynesian merchandise, and a wide assortment of traditional Islands cuisine will take place at The E Center at the Edgewater, Oct. 22 and 23. Entertainment will include one of the premier Hawaiian bands, Kapena on Saturday at 8 p.m. as well as numerous other Polynesian bands and dance troupes throughout the event. Hours are 10 a.m. – 10 p.m. on Saturday and 10 a.m. - 5 p.m. on Sunday. A weekend pass is $12; $10 on Saturday and $5 on Sunday. Children 12 and under are admitted free.

The "Haunt & Glow Car Show" put on by the Island Cruisers Car Club will be held in the North Parking Lot at the Tropicana, Oct. 28-30. The event welcomes all cars, trucks, bikes, and features vendors, food and beverage booths, and music. Other activities include: a light show on Friday at 6 p.m.; a Halloween costume contest on Saturday at 6 p.m.; cars on view starting at 1 p.m. on Friday and Saturday from 9 a.m.-7 p.m.; and awards at 10 a.m. on Sunday. There's no charge to view the cars. For information, call 800-343-4533.

The Aquarius will host the 4th Annual Psychic Fair on Saturday, Oct. 29 and 30 in the Aquarius Pavilion. Guests will have access to tea leaf readers, spiritual healers, astrologists, numerologists, aura photographers and tarot card readers and other specialty talents. Readings cost $20.

For Halloween on Monday, Oct. 31, "Halloween Safe Street," the annual early evening Halloween festival for families with free trick or treat candy given out at booths, games, and more will be held at the Riverwalk between the Colorado Belle and Edgewater. It's free to attend with food and beverages sold separately.

CONTINUE ON TO...:

>THIS WEEK'S LAS VEGAS NEWS
>LAST WEEK'S LAUGHLIN NEWS
>VEGAS VIEW FULL ARCHIVES
>Return to "Heard Around Town"
>Return to Las Vegas Leisure Guide