'AMERICA's GOT TALENT' VISITS CAESARS PALACE

The winner has been picked, Landau Eugene Murphy, Jr., and he'll be headlining the "America's Got Talent" show at The Colosseum at Caesars Palace on Friday, Oct. 28 at 7:30 p.m.

"America's Got Talent," the hit television variety show will bring the country's most diverse entertainers to 25 cities. "America's Got Talent's" live stage version will be hosted by Jerry Springer and features the Season 5 winner as well as other dynamic finalists and fan favorites from the hit show. For information, visit NBC.com

.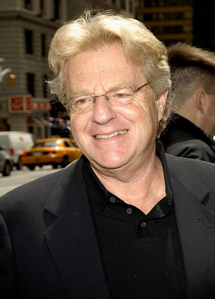 LADY ANTEBELLUM VISITS THE HARD ROCK
Multi-platinum group Lady Antebellum has launched the first leg of its "Own The Night 2011 Tour," making a stop at The Joint inside Hard Rock on Friday, Nov. 18. The Grammy-winning trio will be joined by special guests Josh Kelley and Randy Montana. Tickets start at $45.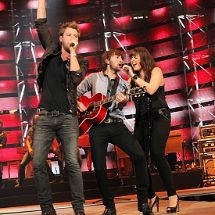 Lady Antebellum is releasing its third Capitol Nashville studio album, "Own The Night" this month, which is the follow-up to the band's Grammy-winning second album, "Need You Know." Since its release in January 2010, "Need To Know" has sold more than five million copies globally and spawned three multi-week No. 1 hits. In addition, their last album scored six Grammy Awards and more than a dozen additional award show honors.
Column Continues Below Advertisement
LEON RUSSELL PERFORMS AT ORLEANS
Music legend Leon Russell will perform at The Orleans Showroom on Oct. 22 and 23 at 8 p.m. Tickets start from $29.95
With a 50-year career, Russell has played on, arranged, written, produced and collaborated with hundreds of artists, including Glen Campbell, Joe Cocker, Willie Nelson, George Harrison, Eric Clapton, Bob Dylan and Ringo Starr.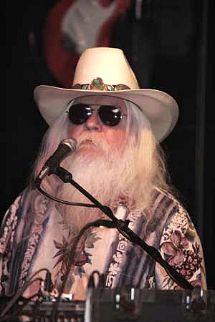 Born in Oklahoma, Russell began playing in Tulsa nightclubs at the age of 14. In 2006, the Bare Bones International Film Festival awarded Russell with a Lifetime Achievement Award and he was inducted into the Oklahoma Music Hall of Fame. In 2011, he was inducted into the Rock and Roll Hall of Fame, was presented the Award for Recording Excellence and selected for the Songwriter's Hall of Fame.
Released earlier this year, "The Union," his duet album with Elton John, entered the Billboard chart at No. 3 and was named the No. 3 album of year by "Rolling Stone." The single "If It Wasn't For Bad" was nominated for a Grammy Award® for Best Pop Collaboration with Vocals.
CAESARS ENTERTAINMENT INTRODUCES ALL NIGHT PASS
Caesars Entertainment has introduced an All Night Pass that allows guests to skip the general admission line and gain instant unlimited access to seven different nightlife experiences for one night, from 8 p.m. to 8 a.m. the following day: PURE Nightclub (Caesars Palace), Chateau Nightclub (Paris), Gallery Nightclub (Planet Hollywood), the Pussycat Dolls Burlesque Saloon (Planet Hollywood), VooDoo Rooftop Nightclub (Rio), Crown Nightclub (Rio) and Carnaval Court (Harrah's). Price is $44.99 and $49.99.
48 HOURS FESTIVAL ROCKS THE STRIP
Top rock bands worldwide will invade the Las Vegas Strip for the inaugural 48 Hours Festival powered by Rockstar Energy Drink on Oct. 15 and 16. The event will be held at the Luxor Festival Fairgrounds on the east side of Las Vegas Blvd. The countdown to the 48 Hours Festival will begin Friday, Oct. 14 with a kick-off party at the House of Blues at Mandalay Bay and House of Blues after-parties each day.
Featuring two stages, 48 Hours Festival will include live sets by: Avenged Sevenfold, Korn, Godsmack, Five Finger Death Punch, Three Days Grace, Seether, Bullet For My Valentine, Hollywood Undead, Sick Puppies, Escape The Fate and Sevendust. Additionally, The Rockstar Metal Militia with freestyle motocross riders with multiple jump shows between sets. Two-day event packages are $99, call 800-745-3000.
LOUIS C.K. TO PERFORM AT THE PEARL AT THE PALMS
Comedian Louis C.K. is set to perform at the Pearl at the Palms on Saturday, Oct. 29, at 9 p.m. Tickets start at $53.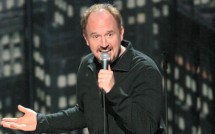 With more than 20 years as a stand-up comedian, Louis C.K. has found success in television and film and on stage. He is the star, executive producer, writer and director of FX Network's hit series "Louie," for which he recently received the following Emmy nominations: Lead Actor in a Comedy, Outstanding Writing in a Comedy Series and Writing for a Special & Picture Editing for a Special.
His stand-up concert film, "Louis C.K.: Hilarious," which premiered at the Sundance Film Festival in January 2010, was the first stand-up concert film presented at Sundance. After a limited theatrical release, "Hilarious" has since been released as a television special, and chart topping CD and DVD. In March 2011, Louis accepted the award for Best Standup Special at the Comedy Awards.
Louis' other film and television credits include a starring role in "The Invention of Lying" alongside Ricky Gervais and Jennifer Garner, and was seen in a recurring role on the NBC series, "Parks & Recreation." In addition, Louis C.K. created and starred in HBO's first traditional sitcom, "Lucky Louie," about the struggles of first time parenthood.
HARRAH's RANGE STEAKHOUSE GARNERS WINE AWARD
The Range Steakhouse at Harrah's is a proud recipient of the coveted 2011 Award of Excellence selected by one of the world's most respected wine publications, "Wine Spectator." The Range Steakhouse's comprehensive wine list boasts a selection of 145 different wines from around the world, selected by Sommelier Kenneth Shey. The restaurant houses nearly 7,000 bottles of wine, many of which are on display for the guests.
TOP OF NEXT COLUMN
'DENNIS DEYOUNG: THE MUSIC OF STYX' AT THE CANNERY
Dennis DeYoung, a founding member of the band STYX and his six-member band will perform at The Club inside the Cannery on Oct. 8 at 8:30 p.m. His show features STYX's greatest hits spanning the 1970s, '80s and '90s. Tickets are $19.95 to $75.95.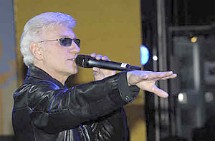 DeYoung wrote and sang lead on seven of the band's eight Top 10 hits. The Chicago-based band originated in 1962 with 14-year-old DeYoung and brothers John and Chuck Panozzo. STYX sold more than 35 million albums worldwide and is the only band to ever record four consecutive triple platinum albums. DeYoung is also an accomplished songwriter, keyboardist, composer and record producer.
CAESARS ENTERTAINMENT SPORTS BOOKS OFFER NEW BETS
All Caesars Entertainment sports books this season are offering sports fans the exclusive opportunity to place bets on unique NHL Props as well as NFL Rivalry Week bets. Hockey fans can place fun wagers that will last the entire season utilizing the NHL Prop Bets.
For NFL fans the Rivalry Week bets are designed so rivalries can be matched up on a weekly basis without having to actually play each other. The idea of using point spreads from two separate games and creating Rivalry Week Matchups for sports fanatics to analyze and bet on opens the door to many exciting opportunities and debuts this season.
SINGER SONNY GERACI PERFORMS AT SUNCOAST
Singer Sonny Geraci, who is the original lead vocalist for The Outsiders and Climax, will bring '60s and '70s timeless hits to the Suncoast Showroom Oct.15. Tickets start from $10.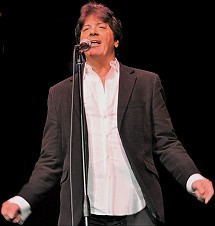 Geraci exploded onto the scene in the 1960s with rock 'n' roll band The Outsiders, who released four Top 40 hits: "Time Won't Let Me," "Respectable (What Kind of Girl is This)," "Girl in Love" and "Help Me Girl." When they broke up, Geraci formed Climax, the band best-known for "Precious & Few," which peaked at No. 3 on the Billboard Hot 100 chart in 1972. Recently, actors Dan Ackroyd and Jim Belushi performed with Geraci, re-recording The Outsiders hit, "Time Won't Let Me."
QUICK CLIPS
The Andre Agassi Foundation for Education has announced that Michael Buble, Jimmy Kimmel, Martina McBride, Smokey Robinson and Train will headline the 16th Grand Slam for Children benefit concert hosted by tennis legend and philanthropist Andre Agassi on Saturday, Oct. 29 at Wynn Las Vegas. Additional top-name talent will be announced prior to the event.
At the Rio, construction is beginning on the new Chinese restaurant that is going where Lucky Strike used to be. The new outlet will be called KJ's and will open in December.
The Flying Saucer has landed and AREA 52 is exposed in Boulder City at 441 Nevada Way. The outlet has the largest selection of alien gifts, souvenirs, and extraterrestrial items in Nevada. Remote control flying saucers, drones, T-shirts, alien sunglasses, shot glasses, mugs, Star Wars items, sci-fi movie posters, stealth fighters, black helicopters, UFO model kits, DVD, books. The ET Phone is 702-293-1823 and the Website is www.flyingsaucerarea52.com.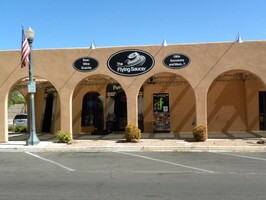 "FANTASY - The Strip's Biggest Tease" at the Luxor is introducing four high-energy dance numbers including a solo performance by headliner Lorena Peril and a new opening number performed to an original song co-written by Peril to the show. Peril's new single is "Dance on Me."
The Michael Jackson Experience, a limited-engagement attraction featuring three Michael Jackson wax figures, will be on-display at Madame Tussauds Las Vegas through Dec. 27. The special exhibit highlights various stages of Jackson's career. In all, Madame Tussauds has sculpted six different waxwork figures of Jackson, more than any other celebrity in history. In addition, if you share his Aug. 29 birthday, show your photo ID for a free ticket with the purchase of one adult ticket.
The Sahara's new ownership, which has bought the property's mortgage debut, has announced that it intends to redevelop the resort that closed last May. Time will tell.
Las Vegas taxis are the best in the nation, according to the annual taxi report compiled by hotels.com®. Worldwide lodging provider hotels.com surveyed nearly 5,000 travelers from 23 countries in seven taxi travel categories - cleanliness, value, quality of driving, knowledge of the area, friendliness, safety, and availability. Las Vegas taxi drivers were rated first in four categories: friendliness, driving, cleanest vehicles and best value.
Cabo Wabo Cantina at Miracle Mile Shops at Planet Hollywood will host a "UFC on Versus 6" viewing party on Saturday, Oct. 1. The UFC Bantamweight title fight will feature current champion, Dominick Cruz against challenger, Demetrious "Mighty Mouse" Johnson. Admission is free.
The 5th Annual "Taste of Spirit" wine and beer tasting will be held at the South Point on Friday, Oct. 7 at 6 p.m. Tickets for the fundraiser helping Spirit Therapies, a non-profit therapeutic riding center for the physically and mentally challenged, are $55 in advance and $75 at the door; visit spirittherapies.org.
McFadden's Restaurant and Saloon at the Rio will support National Breast Cancer Awareness Month on Saturday, Oct. 1 with a portion of their door sales going to help raise funds for breast cancer research. Mcfadden's will offer guests a pregame special from 8 - 10 p.m. for $15, and an open bar from 10 p.m. until 1 a.m. for $20 for ladies and $30 for guys.
BENISE – THE SPANISH GUITAR' VISITS HENDERSON
Hailed as "The Latin Riverdance," Benise's "The Spanish Guitar" takes audiences on an unprecedented and epic adventure, exploring many cultures of the world with music and dance including Spanish Flamenco, Cuban Salsa, Brazilian Samba, Argentinean Tango, Indian Bollywood, Parisian Waltz, African drumming and more. The experience includes the integration of real footage of Benise's three-year voyage across 10 countries.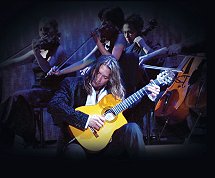 Tickets are $10 and then you can upgrade to a VIP Fan Experience, for an additional $40 at HendersonLive.com/tickets. International guitarist Benise and his Emmy Award-winning "Nights of Fire" will perform their dance spectacular "The Spanish Guitar" on Friday, Oct. 7 at 8 p.m. at the Henderson Pavilion.
Column Continues Below Advertisement
CONTINUE ON TO...:

>THIS WEEK'S LAUGHLIN NEWS
>LAST WEEK'S LAS VEGAS NEWS
>VEGAS VIEWS FULL NEWS ARCHIVES
>Return to "Heard Around Town"
>Return to Las Vegas Leisure Guide