<!A-- Left Column -->

The Aquarius will host a performance with Hootie and the Blowfish on Saturday, Oct. 6, at 8 p.m. in the 3,000-seat Aquarius Outdoor Amphitheter. Tickets are $32.50 and $42.50for premium seating, call 800-435-8469.
The band met when they were freshmen at the University of South Carolina in Columbia, and they have been growing strong ever since. The band has sold more than 25 million records worldwide after their infectious melodies hit the airwaves in 1994 with hits such as "Hold My Hand," "Let Her Cry" and "Only Wanna Be With You."
Dynamic Las Vegas entertainer, Earl Turner, will return to the Fiesta Showroom at Harrah's, Oct. 27 - Nov. 7. He'll perform at 7 p.m. and 9 p.m. on Saturday and 7 p.m., Sunday through Wednesday (dark Nov. 1 - 2). Tickets start at $17.95, call 702-298-8510.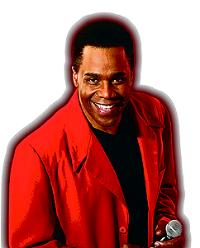 Turner launched his near two-year performance at Harrah's Laughlin back in March 2002, after several years of success at the Rio in Las Vegas, which is owned and operated by Harrah's Entertainment, Inc. He moved south to Harrah's in New Orleans where Turner headlined there for several years prior to his recent return to Las Vegas.
Turner is a consumate entertainer. His show delivers both self-penned works and the best hits of his contemporaries. Singing and dancing with disarming flair, Turner plays five instruments and performs everything from gospel to rhythm and blues, pop to rock 'n' roll.
Turner will perform with a six-member band.
Comedian Louie Anderson will appear at the Fiesta Showroom, Nov. 1719. He'll perform at 7 p.m. and 9 p.m. on Saturday and Monday. Tickets start at $27.95.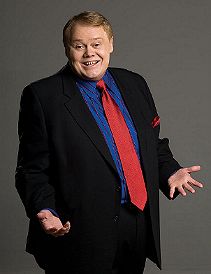 In 1984, Anderson made his debut on the "tonight Show" with Johnny Carson and the rest is comedy entertainment history. Anderson has also appeared as host on the syndicated show, "Family Feud," as well as his own long-time running animated show, "Life with Louie." Comedy Central named the comedian "One of 100 Greatest Stand-Up Comedians of All Time." He starred in his own HBO and Showtime comedy specials, is a frequent guest on late-night talk shows and has guest-starred on popular sitcoms. Anderson has also authored several books such as "Dear Dad Letters - From an Adult Child," "Goodbye Jumbo, Hello Cruel World," a self-help book, and "The F Word - How to survive Your Family," relating 49 insightful and comical family survival tips.
Rich Little's previously scheduled performance, Nov. 17-21, in the Fiesta Showroom at Harrah's has been cancelled.

TOP OF NEXT COLUMN
The Aquarius will hold the "Aces in Face Blackjack Tournament," which is open to the public on Sept. 24 and 25 from 8 a.m. to 5 p.m. The entry fee for the tournament is $49, which includes one choice buffet and a tournament t-shirt. Participants will be competing to win a share of the $25,000 prize pool with first place taking $10,000.
The ACCESS Club at the Edgewater and Colorado Belle offers its member players a $5 discount off the buffet, Sunday through Thursday, and a $2 discount on Friday and Saturday. The discount is good for breakfast, lunch, dinner and even weekend brunch. ACCESS Players Club membership is free. In addition to buffet discounts, club membership benefits include: cash back, comps, and free slot play.
Monday night gridiron parties hosted by radio DJs are being held at the Edgewater and Colorado Belle with chances to earn cash and NFL licensed merchandise. Every attendee receives a drawing ticket at each football party to win one of two Visio Home Entertainment Centers with 42" flat screen LCD TV's, surround sound, extra speakers, and a TV stand at the Grand Prize Drawings on Dec. 17. Weekly drawings are held at the end of the game. Additional entry tickets may be obtained for every 100 ACCESS Club points earned on game day, and during the game with a purchase of a beverage in Kokopelli's or $10 in food and beverages in the Boiler Room.
In Kokopelli's Showroom at the Edgewater, each weekly party is hosted by contemporary hits radio station KNACK-FM's Mike Woodard. All attendees receive a free parlay card and can take advantage of great deals on Budweiser beer and their favorite stadium foods. Drawings for cash and prizes include $500 plus their choice of NFL team hat and jersey.
Those attending the Boiler Room Football party at the Colorado Belle will get a 50-yard line view of all the NFL match-ups on 22 screens that surround the venue. This year's parties feature country radio KFLG hosts Kirt Williams and Seth Bourn. Weekly football revelers receive a free parlay card, and enjoy signature brews in addition to great deals on Coors beer and their favorite game-day fare.
At Don Laughlin's Riverside, free Sunday and Monday night football action takes place in the Losers' Lounge. On Sunday, doors open at 8 a.m. and three drawings are held every hour starting at 11 a.m. for t-shirts and more. Drawing tickets are earned with every $10 bet in the Race & Sports Book, and by purchasing beverages. The drink special is $1.75 Coors draft beer.
Doors open at 5 p.m. for Monday night football. There are weekly gift and cash prizes and $1.75 Miller draft beer and other drink specials.
Also at the Riverside, the Monday Night $21,000 Football Frenzy & Poker Pizza Party takes place in the poker room beginning at 5 p.m. There's a $1,000 cash weekly giveaway, a $5,000 Super Pool Jackpot and free pizza. For information, call 702-298-2535 or 928-763-7070.
The free Monday night football parties sponsored by Lucky 98 and Coors at the Golden Nugget are held in The Sports Bar at Tarzan's. There are 25 screens, drawings, a football toss for prizes, giveaways and drink specials including $3 Coors and Coors Light.
At the Aquarius Splash Cabaret, Monday Mayhem includes drawings, food and drink specials, and entries that can be earned for a chance to win two tickets to the next Super Bowl.
The 25th annual CornFest will return to Bullhead City, located across the Colorado River from Laughlin at the Mohave Community College, on Sept. 28 and 29. On Friday, the event runs from 3 to 11 p.m. and on Saturday from 10 a.m. to 10 p.m. The CornFest has four stages with continuous entertainment featuring more then 20 bands, 30 game booths, a climbing wall, jump houses, a bull ride, petting zoo, craft and food booths and a beer garden. Admission is $2 for adults.
CONTINUE ON TO...:
>THIS WEEK'S LAS VEGAS NEWS
>LAST WEEK'S LAUGHLIN NEWS
>VEGAS VIEW FULL ARCHIVES
>Return to "Heard Around Town"
>Return to Las Vegas Leisure Guide