SURFSET IS A BREAK AWAY FROM TRADITIONAL EXERCISE!

As seen on ABC's "Shark Tank," SURFSET is revolutionary workout on a stationary surfboard that is designed to engage the core and shock the system through isometric instability training, requiring focus and control. The surfboard shifts and shakes just as if it were on a wave, ensuring the core is tight for 45 solid minutes.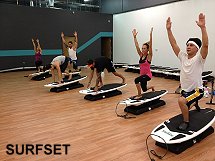 SURFSET is located at 8665 W. Flamingo Road #126 and open six days a week. There are four specifically designed classes: Burn, Build, Balance and Blend.
Column Continues Below Advertisement
HAKKASAN NIGHTCLUB BOOKS CALVIN HARRIS NEW YEAR'S EVE
Hakkasan, the new five-level restaurant and nightlife mecca inside the MGM Grand, has announced Calvin Harris as its New Year's Eve headlining artist who will take over the main room on Tuesday, Dec. 31. The GRAMMY Award-winning superstar will produce a show-stopping performance. Tickets will be available for purchase Wednesday, Sept. 18 at 10 a.m. PST. Harris will embark on his first sold out, headlining arena tour in December.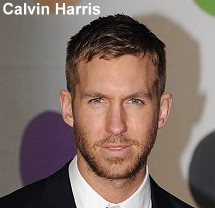 OSMOND HOSTS 'DANNY GANS MEMORIAL CHAMPIONS RUN FOR LIFE'
The Danny Gans Memorial Champions Run for Life hosted by entertainer Donny Osmond will be held Saturday, Oct. 19 at Town Square to benefit the Nevada Childhood Cancer Foundation (NCCF). This special event will continue to honor the memory of Las Vegas entertainer Danny Gans.
Runners, walkers and community supporters are invited to compete in the 5K run, the fun run/walk and team race. Following the 5K, there will be an inspirational mini-run for children with critical illnesses called the Champions Run for Life. In addition, there will be fun for the entire family including entertainment, bounce houses and more.
There will be cash prizes for male and female finishers in first through third place and all participants will each receive a race t-shirt and goodie bag. Early Registration is $27 and $22 for children. All entries on race day will be $40. Register online at www.active.com.
MATT GOSS STAYS AT CAESARS PALACE AND RELEASES NEW ALBUM
As he prepares to release his Las Vegas-inspired album, "Life You Imagine," in the United Kingdom on Oct. 14, Matt Goss has announced that he will continue delighting audiences in The Gossy Room at Caesars Palace with new show dates through March 2014 and will be adding music to the show from his new album. Goss' show features a nine-piece band and sexy female dancers known as "The Dirty Virgins."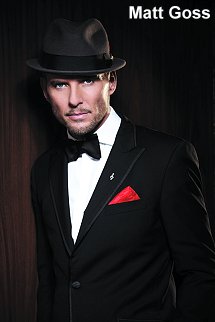 Performances at Caesars Palace are Friday and Saturday evenings inside The Gossy Room at 9:30 p.m. Tickets range from $50 to $70 and $110 for VIP.
KOREAN SCULPTOR BRINGS TOWERING WORKS TO CRYSTALS
Korea's nationally prominent prolific sculptor Wook Jang Cheung dreams big with extremely tall sculptures of deer, camels and elephants that are on display in his Las Vegas show at The Shops at Crystals from Sept. 16-Oct. 13. Some of his elongated figures stand on fantastically statuesque legs and some are more than 10 feet tall in some cases. Cheung's work has been exhibited in 13 solo shows and more than 100 group exhibitions during his career, with art displayed around the world from Japan to Italy to Korea to the United States.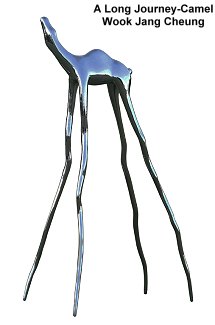 The exhibit was curated by Dr. Laura Henkel of Sin City Gallery in Las Vegas and Shunmei Jin of JSM Art in China, and the work was brought to Las Vegas through the facilitation of Viva Tours.
THE WHISPERS WILL SING THEIR R&B HITS AT EASTSIDE CANNERY
Celebrating their 50th anniversary as a group, acclaimed R&B act The Whispers will appear at the Eastside Events Center at the Eastside Cannery on Sept. 28 at 8:30 p.m. Tickets start at $14.95.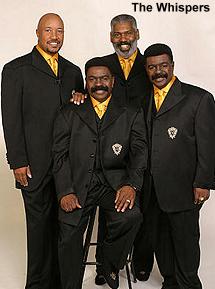 The Whispers are members of both the Vocal Group Hall of Fame and the SoulMusic Hall of Fame. Classic songs "And The Beat Goes On" and "Rock Steady" reached the top of the R&B charts, and The Whispers' extensive catalog includes 13 hits that soared to the top 10 on the R&B list. The group consists of three founding members.
HARD ROCK LIVE PRESENTS AN EVENING WITH FALLING IN REVERSE
Smash Magazine and Hard Rock Live with Living The Dream Foundation will present "An Evening with Falling In Reverse Unplugged and Uncensored" on Saturday, Nov. 2. From every ticket sold, $1 will be donated to Living The Dream Foundation, helping children with terminal illnesses fulfill their dreams. Tickets are $31 in advance and $36 day of show, visit www.ticketweb.com. This is an all-ages show.
Falling In Reverse is already blessed with a Top 20 debut album and have been touring for two years. The group has more than 20 million YouTube views thanks to songs like "I'm Not a Vampire" and "Good Girls Bad Guys." The group's newest release is "Fashionably Late."
KASKADE RETURNS TO XS NIGHTCLUB FOR FOUR-DATE RESIDENCY
GRAMMY-nominated producer Kaskade will return to Wynn for a four-date winter residency at XS Nightclub, debuting Oct. 11. The iconic DJ's dates will include Halloween and New Year's Eve. Tickets will soon be released at xs.wantickets.com.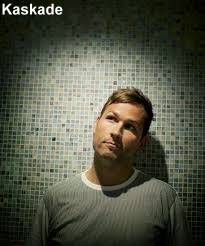 Ryan Raddon, known as Kaskade, has been in the trenches of the EDM scene as an original recording artist and in-demand DJ for more than a decade. He has released seven studio albums, including his latest GRAMMY-nominated "Fire & Ice," scored 12 Top 10 hits on Billboard's Hot Dance Airplay Chart, created chart-topping remixes for everyone from Lady Gaga to Beyoncé, appeared at all the major summer music festivals, and has performed between 150 and 200 headlining shows a year for the last 10 years.
FERRARO'S ITALIAN RESTAURANT OFFERS FULL GLUTEN-FREE MENU
September is National Food Allergy Awareness Month and one of the most talked-about allergenic foods is wheat. Ferraro's Italian Restaurant and Wine Bar has introduced gluten-free pasta, pizza and bread to its menu and a vast majority of the dishes on its menu can be prepared gluten-free.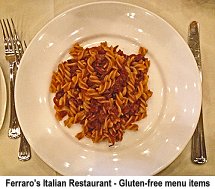 LOUIE ANDERSON HOSTS CASINO ENTERTAINMENT AWARDS AT G2E
The Casino Entertainment Awards at G2E will be hosted by comedian Louie Anderson on Wednesday, Sep. 25, at 7 p.m. in the showroom at the Plaza downtown. A celebrity red carpet reception at 6 p.m. in Zbar will precede the awards show. This is the only awards program that honors outstanding entertainers, executives and venues in the casino entertainment industry.
Among the awards, Rita Rudner, George Wallace and Ron White - Comedian of the Year; Foreigner, The Oak Ridge Boys and Rick Springfield - Musical Artist of the Year; and Ronnie Dunn, Lynyrd Skynyrd and Motley Crue -Entertainer of the Year.
G2E attendees with valid credentials will receive complimentary admission. Additional tickets for the public are available for purchase at the Plaza Box Office or call 702-386-2507. G2E, the Global Gaming Expo, is the world's largest annual gathering of casino entertainment professionals, which is expected to attract 25,000 attendees to the Sands Expo and Convention Center Sep. 23-26. More information is available at www.GlobalGamingExpo.com.
TOP OF NEXT COLUMN
PIANO LEGEND JOE VENTO PERFORMS NIGHTLY AT THE BARRYMORE
Grammy-award winning piano ace Joe Vento, who is 95-years young, is performing nightly at the grand entrance to The Barrymore inside of the Royal Resort from 6 to 10 p.m. A true Vegas icon, Vento's stage career includes more than 1,500 appearances with such stars including Paul Newman, Burt Reynolds, Liberace, Joan Collins, Elvis, Debbie Reynolds, Rock Hudson, Dean Martin, Mario Lanza, John Wayne, and Frank Sinatra, to name a few. Vento has graced stages with Doc Severinsen's band on "The Tonight Show" and appeared more than 10 times on Jimmy Kimmel Live! for his musical aptitude.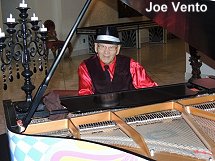 LE VILLAGE BUFFET AT PARIS OFFERS RESERVATIONS ON OPENTABLE
Le Village Buffet at Paris is now accepting reservations through OpenTable, the world's leading provider of online restaurant reservations. Le Village Buffet is the first and only buffet in Las Vegas to offer reservations on the OpenTable system. This new process now allows guests to arrive at the buffet and be seated immediately, completely avoiding the typical line. Anyone can join OpenTable for free and create an account. Members' accounts are awarded points when an online reservation is made through www.opentable.com and redeemed at the restaurant. A standard reservation earns 100 dining reward points each and bonus points are awarded at select restaurants and times.
TACOS & TEQUILA OFFERS SPOOKY HALLOWEEN SELECTIONS
Tacos & Tequila (T&T) at the Luxor will celebrate Halloween and Dia de los Muertos (Day of the Dead). The entire month of October with three spooky selections: the eerie Eye Candy cocktail garnished with a "bloody eyeball" for $12, Ghost Pepper Salsa and Ghost Pepper Wings. The restaurant will offer two-for-one specialty margaritas on Nov. 1-2 in honor of Dia de los Muertos. The restaurant will also have a DJ from 8 to 11 p.m. every night throughout Halloween weekend.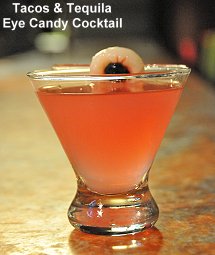 VEGAS VALLEY BOOK FESTIVAL LEADS OFF WITH POETRY EVENTS
There will be two free poetry events downtown that will lead up to the Vegas Valley Book Festival scheduled Oct. 30-Nov. 2, which will feature more than 100 authors and events, with special sections for adults, children, young adults and comic book aficionados. Most events and activities will be free and open to the public. For details, visit www.vegasvalleybookfestival.org.
The Vegas Valley Poetry Celebration, a celebration of the written, spoken and illustrated word with special guest Gretchen Henderson, will be held Saturday, Sept. 28 from 7 to 9 p.m. Participants also will hear a wide range of work from Las Vegas poets at the Historic Fifth Street School, located at 401 S. Fourth St. Call 702-229-3515 for more information.
On Friday, Oct. 4, from 6 to 9 p.m., will be the Las Vegas haiku presentation and cyber poetry T-shirt giveaway at the Nevada Humanities Program Gallery in Art Square. During this First Friday event in the Arts District, cyber poets Gretchen Henderson, Dana Killmeyer, Joan Robinson, Shaun Christensen, Jamison Crabtree, and Harry Fagel will present their works. For more information, call 702-800-4670.
BISTRO 57 AT ALIANTE HOSTS ONEHOPE WINE DINNER
Aliante will partner with ONEHOPE, an enterprise that integrates charitable causes into products and services, to support four philanthropic organizations with an exclusive dinner and wine pairings at 6:30 p.m. on Thursday, Oct. 17, at Bistro 57. A three-course menu will be offered for $65.
LAS VEGAS SKI & SNOWBOARD RESORT LAUNCHES SEASON PASSES
The Las Vegas Ski & Snowboard Resort (LVSSR) through Sept. 30 is offering discounts up to $200 on popular unlimited passes. For the first time, season passes include benefits such as free lift tickets and discounts at some other ski areas. Regular season pricing goes into effect on Oct. 1; visit www.skilasvegas.com. LVSSR's 2013/14 season is scheduled to open on Friday, Nov. 29, weather permitting.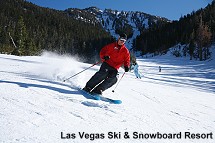 The LVSSR is located approximately one hour from downtown Las Vegas in the Humboldt-Toiyabe National Forest. Established in 1963, LVSSR offers guests access to 30 trails and 250 acres of side-country terrain via three chair lifts and one surface lift. The area features a ski and snowboard school, terrain parks, more than 240 inches of average snowfall per year and off-slope amenities such as dining, snowshoeing and summer activities.
FAST NEWS
The popular Lon Bronson Band will be the first local band to perform at the Jazz Cabaret room at the Smith Center on Wednesday, Sept. 25 at 9 p.m. Tickets are $20.
Barrett-Jackson's sixth annual Las Vegas auction will be held Sept. 26-28 at Mandalay Bay.
Kat Ray, Ms. Senior Nevada 2013, will be performing at the Mad Greek Café, 8565 W. Sahara Avenue, with Joe Darro on keyboard, Red Michaels on upright bass and John Falbo on guitar, Tuesday, Oct. 1 from 7-10 p.m. Call 702-242-7669 for reservations.
The exhibit at the Historic Fifth Street School from Sept. 18-Nov. 30, Mayor's Gallery, "Imaginings through Illustrations: Work by Children's Book Illustrators" is presenting artwork by illustrators Adam Gustavson, Bethanie Murguia, Kip Noschese and Joseph Watson, who are all featured at the Vegas Valley Book Festival. Admission is free. For more information, visit www.artslasvegas.org.
The Clark County Association of Health Underwriters and Club Blue LV will host the 6th Annual Charity Golf Tournament on Thursday, Sept. 26 at 6:30 a.m. at the Red Rock Country Club Arroyo Golf Course with a portion of the proceeds to benefit the Boys & Girls Clubs. Entry fee is $200 or $650 for a foursome. Register today at http://conta.cc/1dViCp0.
The Nevada Wild Fest is rolling into town Sept. 20-22 at the Rio. The three-day, fun-filled festival features live music all day, celebrity meet and greets, 30-plus carnival rides, food plaza, beer garden and wine tasting. Blues Storm returns for the fifth year and will be performing Friday, Sept. 20 at 7 p.m. and Saturday, Sept. 21 at 3 p.m.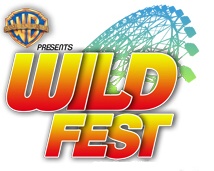 SOUTH POINT LAUNCHES MOBILE SPORTS WAGERING APPLICATION
South Point has launched a new mobile sports wagering application, Nevada Sports Books, that allows sports fans and bettors the convenience of placing real money wagers directly from their smartphone. Bettors can make sports wagers on-the-go and manage their wagers from anywhere in Nevada. The app, which features lines set by South Point, offers consumers the ability to deposit money or collect winnings at four additional properties participating in Nevada Sports Books, including the Cannery, Eastside Cannery, Rampart Casino and the Virgin River Casino in Mesquite. All consumers will be required to provide a social security card, valid identification and minimum deposit of $100 and must be 21 years or older to place bets.
EPIC DANCE NUMBER CREATED FOR BACCHANAL BUFFET
Three-time Emmy nominated choreographer/ dancer Travis Wall of Fox's hit show "So You Think You Can Dance" and co-founder of Shaping Sound, along with eight of his talented friends took over the expansive 25,000-square-foot Bacchanal Buffet at Caesars Palace and created a one-of-a-kind epic dance sequence celebrating the ground-breaking $17 million culinary paradise's milestone first birthday.

Wall created the lavish dance number and video that showcases the talent, athleticism and expertise of the dancers while highlighting the fantastic array of culinary offerings and the sleek design of the space. From flipping off of the furniture to breathtaking pirouettes, dancing on the tables to synchronized plate manipulation, Wall expertly utilizes all of the artistic tools at his disposal to create a fascinating dance performance. Watch the complete video http://youtu.be/_Nb5C7iZCUw
STRATOSPHERE'S HEADLINER PERFORMS FOR LAS VEGAS ACADEMY
Almost 800 Las Vegas Academy of the Arts (LVA) high school students will receive a private concert from Stratosphere trumpeter, conductor and composer David Perrico and his 18-piece band Pop Evolution on Tuesday, Sept. 24 at 1 p.m. in the Lowden Theater on the LVA campus. The concert is the result of an ongoing partnership between Stratosphere and LVA, a magnet public high school in the Clark County School District dedicated to the performing and visual arts. Since May, one half of all door proceeds from David Perrico - Pop Evolution first and third Tuesday performances in the Stratosphere Theater have been donated to LVA.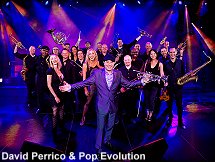 The Stratosphere's partnership with LVA began last year when Stratosphere headliner Frankie Moreno, and his song writing brothers, held a series of workshops with LVA students. Many students got the opportunity to perform during Frankie Moreno's shows in the Stratosphere Theater during the summer. Moreno will also continue to work with LVA students.
Additionally, cast and crew from the Stratosphere's "PIN UP™" starring Claire Sinclair, plan to work with students in the coming year in the areas of dance, show production, costuming, and set design.
Column Continues Below Advertisement
CONTINUE ON TO...:

THIS WEEK'S >LAUGHLIN NEWS
LAST WEEK'S >LAS VEGAS NEWS
>VEGAS VIEW FULL NEWS ARCHIVES
Return to >"Heard Around Town"
Return to >Las Vegas Leisure Guide