PROFESSIONAL BULL RIDERS STOP IN LAUGHLIN!

The Professional Bull Riders (PBR) Built Ford Tough Series: "Desert Showdown" will visit the Laughlin Event Center Sept. 19-20. The last time the Built Ford Tough Series (BFTS) visited Southern Nevada was in 2005. The BFTS in Laughlin will showcase the world's Top 35 bull riders competing for their share of the $140,000 total event purse. Laughlin is the 23rd stop on the 2014 BFTS and one of only 25 cities to host the series this year. Tickets are $25, call 877-344-1187.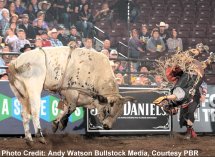 TRACE ADKINS STARS AT RIVERSIDE AMPHITHEATER
Country music star Trace Adkins will headline at the Riverside Amphitheater on Sept. 27 at 8:30 p.m. Tickets range from $40 to $85. Drawings will be held after the show to give away two guitars autographed by Adkins.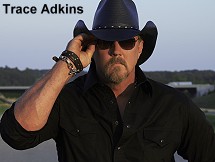 Adkins took to guitar at an early age. He made his debut in country music nearly two decades ago with a platinum-selling album, "Dreamin' Out Loud." Since then, he has released seven more studio albums and two Greatest Hits compilations. In addition, he has charted more than 20 singles on the Billboard country music charts.
Adkins is not only a member of the Grand Ole Opry, he is a TV personality, actor, author and spokesman for the Wounded Warrior Program as well as the American Red Cross for whom he raised more than $1.5 million dollars as winner of NBC's All-Star Celebrity Apprentice. He's a dedicated supporter of the troops having performed seven USO Tours.
FIRST LAUGHLIN LAUGH FEST FAST APPROACHING
The First Laughlin Laugh Fest will take place the weekend of Oct. 3-5. It will be filled with seminars for comedians, meet and greet with agents, managers and comedy bookers, comedy contests, and veteran comedy headliners. Registration for the seminars and contests is $30 and you'll be given a wristband. Events will be held at varying locations.
One competition has 20 acts being selected from video submissions to compete for $10,000 in prize winnings. These 20 contestants will perform in two shows on Friday. The top five from each performance will advance to the finals on Sunday. Five comedians will move on the championship round and compete for $10,000 cash prize and future Laughlin booking. Felipe Esparza will be hosting.
Other noteworthy events will include: New Faces comedy show featuring the runners up from the comedy competition pre-selection hosted by Debbie Praver; Female Comedy Show with comediennes who have performed on a national scale hosted by Maryellen Hooper; Open Mic with amateur comedians; and After Hours, an adult comedy show featuring nationally recognized comedians hosted by Johnny Watson.
LAUGH FEST FEATURES SNL VETERANS AND LARRY THE CABLE GUY
The headliners appearing at the Laughlin Event Center on Friday, Oct. 3 at 8 p.m. will be "Saturday Night Live" veterans Dana Carvey, Chris Kattan and Tim Meadows. Carvey is famous for several memorable SNL characters including "Church Lady" and "Hans" of "Hans & Franz," as well as Garth from the "Wayne's World" franchise. Kattan danced his way through "A Night At The Roxbury," went undercover as "Corky Roman" and created the memorable SNL character "Mango." Meadows brought "Leon Phelps," otherwise known as "The Ladies Man," to the big screen; played the school principal in "Mean Girls;" and was an active SNL cast member from 1991 to 2000.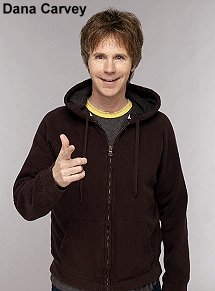 Multiplatinum recording artist, Grammy nominee, Billboard award winner and one of the top comedians in the country Larry The Cable Guy will do the honors on Saturday, Oct. 4 at 8 p.m. Performing with Larry the Cable Guy will be hypnotist Don Barnhart and comedian Reno Collier. Tickets start at $40 for both shows.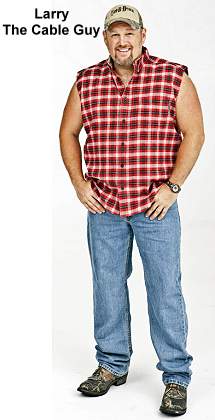 COMEDIANS THRIVE AT THE EDGEWATER
Every weekend, two different comedians take over the stage at the Edgewater. Tickets for the 7 p.m. shows are $10 and on Sunday, there's a $2 discount for veterans.
Upcoming comedians for "Comedy on the Edge" include: Oct. 10-12-Angel Guillen and Josh Nasar; Oct 17-19-Dave Waite and Brad Ellis; and Oct 24-26-Howard G and Daniel Storrow; and Oct 31-Nov 2-Keith Lenart and Nate Armbruster.
Sept. 19-21 will feature David Kious with Elliot Threatt. After years of performing improv, theatre and radio, Kious hit the road with his life experiences and is currently touring the Midwest. He talks about relationships, college, country music and, of course, his cats. Kious has a clean show for corporate and family-friendly events but can always get rowdy when requested. He has opened for many national acts, including Jimmy "Dy-No-Mite" Walker, Weird Al Yankovic, Blake Clark and Tim Cavanaugh.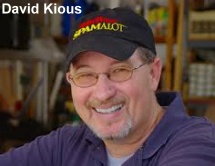 Marty Laquidera is paired with Sam Ridley III, Sept. 25-28. Laquidera moved from Boston to Los Angeles before his 21st birthday and started performing stand-up comedy in 1995. Now he's an international headliner who has performed all over the United States, Canada, Australia and parts of Mexico. In addition to making 30 national commercials, Laquidera has had recurring roles on Spike TV and the short lived NBC prime time show "Ironside." He also played the role of Clyde in a Bonnie & Clyde feature film due out on the History Channel next year.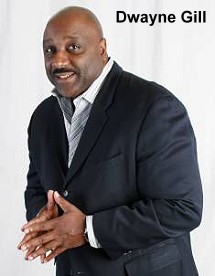 Dwayne Gill will appear with Olivia Harewood Oct. 3 and 4. Gill has been a marine, a cop and for sure a comic. Back in 1993, Gill was feeling his job was way too serious and found an outlet for his humor when he stepped on stage at the Ann Arbor Comedy Showcase. After only two more performances, he became a professional comedian with his first paid booking at Gadzooks Comedy Club. Gill is a native of Detroit, Mich., and his topics range from current events, men and women relationships to the crazy situations he's encountered as a police officer. As an actor, Dwayne has appeared in the ABC crime drama "Detroit 1-8-7," and made his big screen debut in the movie "Crave." He has also been a guest on the nationally syndicated "Bob and Tom" Radio show.
TOP OF NEXT COLUMN
EXPERIENCE DAVE MASON'S TRAFFIC JAM AT HARRAH'S
English singer-songwriter and guitarist David Thomas "Dave" Mason from Worcester first found fame with the legendary rock band Traffic that he co-founded. The Rock and Roll Hall of Famer has played and recorded with many of the era's most notable pop and rock musicians, including Paul McCartney, George Harrison, The Rolling Stones, Jimi Hendrix, Eric Clapton, Michael Jackson, David Crosby, Graham Nash, Steve Winwood, Fleetwood Mac, Delaney Bramlett, and Cass Elliot. Mason's best known song is "Feelin' Alright," recorded by Traffic in 1968 and later by many other performers, including Joe Cocker, who had a major hit with it in 1969. For Traffic, Mason also wrote the psychedelic pop song "Hole in My Shoe." His song "We Just Disagree" written by Jim Krueger was Mason's 1977 solo U.S. hit. Dave Mason's Traffic Jam will headline in the Fiesta Showroom at Harrah's on Saturday, Oct. 11 at 8 p.m. Tickets are $42.50 and $52.50.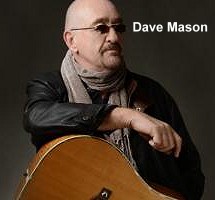 MO BANDY AND T.G. SHEPPARD TEAM UP AT RIVERSIDE
Moe Bandy & T.G. Sheppard, two major league chart-topping country singers, will co-headline at the Riverside in Don's Celebrity Theater Tuesday-Sunday, Oct. 7-12 at 8 p.m. Bandy's songs never stray far from the traditional Honky Tonk fare embracing loving, cheating, drinking and patriotic songs that form the core of his music. Sheppard picked his right tune to fame in 1974 with "Devil In The Bottle." Tickets are 32.50.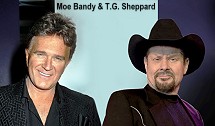 ROCK BAND SHOWS AT EDGEWATER AND TROPICANA
World Classic Rockers (WCR), featuring members of five stellar bands - Journey, Santana, Boston, Steppenwolf and Lynyrd Skynyrd - will perform Thursday, Sept. 18 in the E Center at the Edgewater. WCR has been touring the world. Tickets start at $10 for an 8 p.m. concert.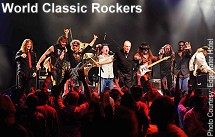 Ray Carrion will lead his All Star Band at the Pavilion Theater at the Tropicana with many Latin legends performing including: Little Willie G. (of The Midnighters); Steve Salas (of Tierra); Ersi Srvizu (formerly of El Chicano); Tex Nakamura (formerly of WAR); and Richard Bean (formerly of Malo). Tickets for the 8 p.m. shows on Sept. 27 and 28 are $25.
RIVERSIDE AND TROPICANA FEATURE CAR THEMED EVENTS
The "23rd Annual River Cruizers' Roddin' on the River" charity event will take place Sept. 25-28 in the South Parking Lot at the Riverside Resort. The event will showcase all years, makes, models, street rods, muscle cars, trucks, 4x4's, classics and specialty vehicles. In addition to the vehicles on display, there will be vendors, a pinstriper, car corral for vehicles for sale and an auto parts swap meet, DJ, and drawings. Proceeds from this event will go toward local charities. Vehicle registration is $45; contact Ellen Bridges at ew@citlink.net or 928-505-8457.
The "Viva Tropicana Car Show" will take place Sept.27 and 28 in the North Parking Lot at the Tropicana from 10 a.m. to sunset. This popular annual car show will have all types of custom, classic, hot rod and low-rider vehicles on display. Other events will includes a Show 'n' Shine, vendors, DJ music, contests, etc. The event will run from 10 a.m. to sunset both days. For car entry and vendor information, email Happy Times Events at loucyndasdream @ hotmail.com.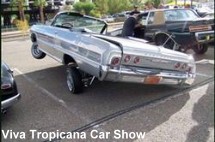 The weekend will end with Sunday Sopas from 9 a.m. to 1 p.m. with a choice of Menudo or Pozole in Victory Plaza at the Tropicana.
COUNTRY DIVA AND RAT PACK WILL VISIT THE RIVERSIDE
"Country Diva" starring Felice Garcia will appear at the Riverside in Don's Celebrity Theater, Sept. 17-21 and 24-28. Garcia is a well-known talent in the Las Vegas entertainment community. While still attending UNLV and majoring in vocal performance, she landed the role as the principle singer in the "Folies Bergere." From there, she joined "American Superstars" starring as Carrie Underwood. Garcia has performed with Las Vegas legends - The Lon Bronson Band, Zowie Bowie, and Frankie Moreno. She also performs in a country rock band called the Felice Garcia Band. Garcia's self-produced "Country Diva" show focuses on the music of country's hottest female stars such as Underwood, Taylor Swift and Miranda Lambert. Performances are at 8 p.m. and tickets are $25.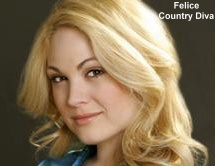 Switching from country, "The Rat Pack is Back!" will bring to life the famous Las Vegas-era of Frank Sinatra, Dean Martin, Sammy Davis, Jr., and Joey Bishop. This successful recreation show allows audiences to slip back into the "good 'old days of Vegas." This foursome will appear Sept. 30-Oct.5 at 8 p.m. Tickets are $ 32.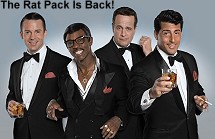 VARIETY OF EVENTS COMING UP
The $27,000 Medieval Games will be held at the Edgewater's E Center on Saturday, Sept. 27. The interactive game show for cash and prizes will follow the 6 p.m. sit down dinner. Cost is $60 and includes dinner and game show for cash and prizes dinner. Additional entries can be earned with casino play. To participate in the game show, you have to be an ACCESS Players Club member, which is free to join.
Das Beer Fest will be held on the Riverwalk behind the Colorado Belle Oct. 3-5 from afternoon to early evening with free entertainment and food and beverages available for purchase. There will be oompah music along with German food specialties and lots of ice-cold beer.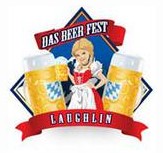 The Riverside is holding an Employee Talent Show in Don's Celebrity Theater on Monday, Oct. 13 at 7 pm. and it's open to the public. Admission is $1 or non-perishable food items donated to the Laughlin Food Bank.
FUTURE SHOWS HIGHLIGHT DOUBLE BILLING
Chicago and REO Speedwagon will provide a double bill of rock at the Mojave Crossing Event Center located across the river from the Avi on Friday, Oct.10 at 9 p.m. Tickets range from $45 to $95.
Two of the most popular singing groups from the 50s, The Four Aces and The Four Lads will perform together at the Riverside in Don's Celebrity Theater Oct 15-19. Each group will feature love songs they made famous such as: "Love is a Many Splendored Thing," "Three Coins in the Fountain," "Stranger in Paradise," "Tell Me Why," "Moments to Remember," "No Not Much," "Who Needs You," "Enchanted Island,"...and many more. Tickets for their 8 p.m. shows are $30.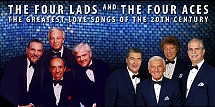 NATIONAL PUBLIC LANDS DAY CELEBRATED SEPT. 27

Activities being offered for the annual celebration of National Public Lands Day celebration on Saturday, Sept. 27 from 7 a.m. to 2 p.m. at the Pyramid Canyon Day Use Area will include live horse education, fishing activities and a kids fishing clinic, stewardship scavenger hunts, a stewardship project for volunteers, historic photo exhibits, and live desert animals.

Two ranger-guided trail hikes are scheduled: The History of Davis Dam at 11 a.m., and Desert Plants and Animals at 1 p.m. A 5K fun run and 1-mile walk is scheduled to begin at 7 a.m. with no official times being kept. There will also be horseback rides and kayak trips available for a fee.

Raffles will take place starting at 12:30 p.m., and free raffle tickets can be obtained at each activity station. Members of Elks Lodge 2872 will be on hand selling freshly-grilled hamburgers, hot dogs, water, sodas and other goodies.

CONTINUE ON TO...:

THIS WEEK'S >LAS VEGAS NEWS
LAST WEEK'S >LAUGHLIN NEWS
>VEGAS VIEW FULL ARCHIVES
Return to >"Heard Around Town"
Return to >Las Vegas Leisure Guide