LOUIE ANDERSON OPENS AT PALACE STATION
Louie Anderson has begun his new show "Louie Anderson LOL ;)" at Palace Station. Caught his opening night show and laughed until I cried! After 26 years performing in Las Vegas, he's as funny as ever covering topics from gambling and McCarran Airport to his family and weight. "I go to 'anytime fitness'…sometimes," he said. "If I could spin, the show would be 'Cirque du Louie." A video collage opening is a reminder that he was 31 years old when he made his debut performance on Johnny Carson's "Tonight Show." Anderson can truly make the simplest things like butter, bags and trips to the dump hysterically funny.
Column Continues Below Advertisement
This is one show you can get to early and enjoy the "American's Funniest Videos" playing on a big screen on stage. Shows run Tuesdays - Saturdays at 8:30 p.m. When Anderson is on the road, his favorite stand-up comedians fill in. Melissa Peterman, well-known for her role on "Reba" and as current host of CMT's "The Singing Bee," will perform on Sept. 23 and 24. Tickets are $49.95.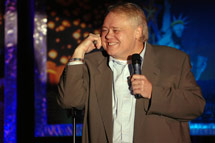 GREG LONDON CALLS RIVIERA HOME
Following a two-and-a-half year run at Harrah's Reno, impersonator Greg London opened his "Greg London's ICONS" show in Las Vegas last June in the Mardi Gras Showroom at the Riviera. With a four-piece live band and four dancers, London does a fast paced 65-minute show.
London blends impressions from all eras and genres of music from the Rat Pack and Johnny Cash to Bruce Springsteen and Bob Dylan. London had a cute quote in his show, "Why do I want to sound like me when I can sound like everyone else." He gets a jump start on his show off stage doing Arnold Schwarzenegger's voice telling people to "terminate your cell."
London runs through impressions of many icons including Louis Armstrong, Billy Gibbons of ZZ Top, Tina Turner, Ray Charles, Elvis Presley, Dean Martin, Ozzy Osbourne, Rod Stewart and Kermit the Frog to name only a few. Starting with music as a child, London played the trumpet with his grandfather in the Salvation Army's local brass band and later played first chair trumpet in the California Youth Symphony. London taught himself to play several instruments and regularly plays the guitar, piano, harmonica and percussion instruments on stage.
London's' "ICONS" shows are Wednesdays – Sundays at 7 p.m. Tickets start at $39.99, call 877-892-7469.
VINNIE FAVORITO's FLAMINGO CONTRACT EXTENDED THROUGH 2017
Infamous celebrity roaster and sharp-tongued comedian Vinnie Favorito has had his contract with the Flamingo extended an additional six years after the end of his current contract, which runs until 2011. Favorito will continue his run in Bugsy's Cabaret at Flamingo through 2017. Favorito's shows are never the same because the comedy genius plays on current events and preys on the audience nightly at 8 p.m. Tickets are $54.95 and $65.95, call 702-733-3333.
FRANK MARINO CELEBRATES WITH 25TH ANNIVERSARY ROAST
Entertainment icon and Imperial Palace headliner, Frank Marino will celebrate his 25 years of performing on the Las Vegas Strip with a special 25th anniversary roast at the Imperial Palace showroom on Thursday, Sept. 23 at 6 p.m. Hosted by veteran-roaster Vinnie Favorito, the show promises irreverent fun and will also benefit the Make-A-Wish Foundation. In addition, Sept. 23 will mark Marino's 20,000 performance. Tickets are $25, call 888-777-7664.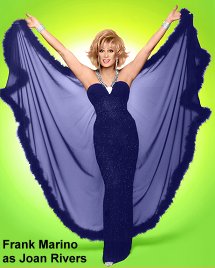 Prior to "Frank Marino's Divas Las Vegas" at the Imperial Palace, Marino starred in "An Evening at La Cage" at the Riviera. He appeared in the movie "Miss Congeniality 2" alongside Sandra Bullock, has a Las Vegas street named after him, which he jokes "also goes both ways," and has two stars on the Las Vegas Walk of Stars.
'TODD REXX AND FRIENDs' IS NEW WEDNESDAY SHOW AT THE PALMS
Todd Rexx has opened his show "Todd Rexx and Friends" in The Lounge inside the Palms. Performances are ever Wednesday at 9 p.m. Tickets are $10 for general admission and $20 for booth seating, call 702-944-3200.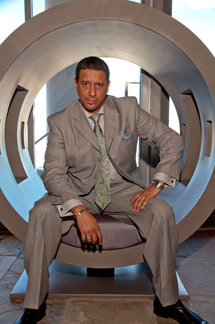 Todd "T" Rexx has been entertaining audiences for 17 years with his twisted view on life and over-the-top impressions of celebrities and everyday people. Being half black and half white and adopted at birth by a Caucasian family, definitely contributed to his ability to connect with many cultures on a wide range of subjects. He was raised in the suburbs of Washington, DC.
BARRETT-JACKSON HOSTS THIRD LAS VEGAS AUCTION
Barrett-Jackson will host its third annual auction in partnership with MGM Resorts International and the LVCVA. The five-day celebration of cars, chrome and neon will take place Sept. 22-26 and feature shopping excursions, a wine auction, car art exhibits, themed happy hours, a classic golf tournament, a cruise-in at Gaudin Ford and much more. Barrett-Jackson will showcase more than 100 Hot Rods, resto-Mods, classics, new collectibles and muscle cars during its Road Rally. The auction will also feature 10 vehicles from the late Las Vegas headliner Danny Gans.
MEXICAN INDEPENDENCE DAY RECOGNIZED IN LAS VEGAS
Latin superstar Luis Miguel will perform at The Colosseum at Caesars Palace Sept. 15, 17 and 18. Alejandro Fernandez headline at the Grand Garden Arena at MGM Grand Sept. 15. Marco Antonio Solis and Pedro Fernandez will perform together at the Events Center at Mandalay Bay on Sept. 18. The Rio will hold a Las Vegas Tequila Fest, Sept. 17-18, and the Las Vegas International Mariachi Festival on Sept. 18 with tickets ranging from $75 to $185, call 702-777-7776. Go to VisitLasVegas.com's show calendar for a complete listing of events.
TOP OF NEXT COLUMN
CONCERTS ARE A PART OF SUPER RUN CLASSIC CAR SHOW
"Ricky Nelson Remembered" starring the rock icon's sons, Matthew and Gunner Nelson, and rising country music star, Trent Tomlinson, will headline the 11th annual Super Run Classic Car Show that runs Sept. 23-26. "Ricky Nelson Remembered" will be performed on Friday, Sept. 24 with local blues group John Earl & The Boogieman Band opening and Trent Tomlinson will take the stage Saturday, Sept. 25 and have local country artist T.J. Weaver and Against the Grain opening. Entertainment starts at 6 p.m. each night at the Henderson Events Plaza, 200 S. Water Street.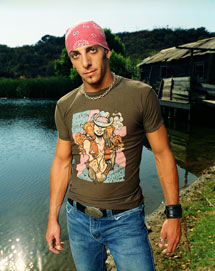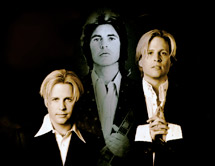 The kick-off party will be at The District at Green Valley Ranch, Sept. 23. As Southern Nevada's largest car show, the nostalgic extravaganza features up to 1,000 flashy street machines, hot rods, motorcycles and classic cars at the Henderson Events Plaza. For information, visit HendersonLive.com or call 702-267-2171.
ZAPPOS.COM OFFERS TOURS
Zappos.com, which was founded in 1999 and is famous as a destination for online shoes and unique business culture, offers tours of the company's Las Vegas headquarters. You can sign up on their Website www.zappos.com; scroll down and find tours under ABOUT. There's a free basic tour Monday-Thursday at 9 and 11 a.m. and 1 and 3 p.m. You need to give 48 hours' notice. For $47, you can take the Tour Plus that includes 30 minutes of Q&A.
In July 2009, Zappos.com, Inc. announced its plans to join the Amazon.com, Inc. family. On May 1, 2010, Zappos.com, Inc. was restructured into 10 separate companies under the Zappos Family umbrella.
HARRAH's ENTERTAINMENT INTRODUCES 'BUFFET OF BUFFETs'
Harrah's Entertainment now offers guests all-day, unlimited access to dine at seven resort buffet restaurants with the Buffet of Buffets pass. The 24-hour buffet pass is $39.99 for Total Rewards members and $45.99 for non-members and can be purchased at any participating buffet's cashier stations. The pass is good at Lago Buffet at Caesars Palace, Paradise Garden Buffet at Flamingo, Flavors at Harrah's, Emperor's Buffet at Imperial Palace, Le Village Buffet at Paris, Spice Market Buffet at Planet Hollywood and Carnival World Buffet at the Rio.
PLAYBOY COMEDY AT THE PALMS SHOWCASES HEADLINERS
The Playboy Comedy hosted by Cort McCown and Paul Hughes takes place inside The Lounge at the Palms. Headliners for the reminder of the month are: Sept. 16 -18 – Brad Williams ("Mind of Mencia"); Sept. 23-25 – Dax Shepard ("Parenthood" and MTV's "Punk'd"); and Sept. 30 – Oct. 2 – Kevin Pollack ("The Usual Suspects" and "A Few Good Men"). Tickets are $39.99 and show times are 9 p.m. on Thursday and Friday, and 8 and 10 p.m. on Saturday.
QUICK CLIPS
Café Nikki is preparing to open on Nov. 15 at the Tropicana for breakfast, lunch and dinner and feature signature dishes from Nikki Beach locations throughout the globe.
Blush Boutique Nightclub inside Wynn Las Vegas, which is turning three this month, will celebrate with a star-studded crowd on Saturday, Sept. 18 and singer Mike Posner performing a special set that will include his hit song, "Cooler Than Me."
The opening of the "Red Light" show at Rio's Crown Theater has been postponed.
The 31st annual San Gennaro Feast will be held at the Silverton, Sept. 14-19. The Italian festival has food galore, entertainment on a main stage hosted by Tony Sacca, plus games and amusement rides. Admission is $9 and $8 for seniors, www.sangennarofeast.com.
The Cannery will host two of the most popular acts from the '60s; Herman's Hermits starring Peter Noone, and The Turtles featuring Flo and Eddie on Saturday, Sept. 18.
On Monday, Sept. 20 as part of the monthly artist showcase series at Mandarin Oriental on the 23rd floor, it will be "An Evening with Rodney Lough" from 6 – 8 p.m. Lough has been recognized by Yahoo! as a Master of Photography, a distinction also held by Ansel Adams.
Murphy's Law Bar & Grill at 1590 E. Flamingo Road will host a full day of festivities on Sept. 17 to celebrate the mark of Halfway to St. Patrick's Day. The tavern will offer specials including $2 green beer and $4 Clover Bend Over, the tavern's green specialty drink. The tavern will also be selling $5 corned beef sandwiches and chips as well as $5 Irish potato nachos.
Nu sanctuary, the new restaurant and lounge at Town Square, now offers "2 for $2 Tuesdays," allowing guests to indulge in $2 tacos and $2 Coronas every Tuesday from 4 p.m. until close.
Charlie Palmer Steak at the Four Seasons will present Jig Saw Jam, a fundraiser for the Austin Academy at Cumorah in Las Vegas, on Monday, Sept. 27 at 6 p.m. There will be barbeque foods, music, wine tastings and a silent auction. Attendees will receive a booklet with the recipes. Tickets are $100, call 702-834-8208.
For this football season, Cabo Wabo Cantina is offering a rousing roster of events on Saturday, Sunday and Monday nights.
The Stratosphere is bringing back Pro Football Headquarters every Sunday for the second year starting Sept.12 with the doors opening at 9 a.m. and running through the playoffs in January 2011.
Now through Sunday, Oct. 31, Papillon Airways, Inc. is offering Las Vegas locals 2-for-1 pricing to experience their brand new Hoover Dam helicopter tour. For information, visit www.papillon.com or call 888-635-7272.
HALF PINT BRAWLERS BRING EXTREME WRESTLING TO SILVERTON
The troupe of dedicated little people wrestlers, known as the Half Pint Brawlers, will show off their extreme talent at the Silverton on Friday, Sept. 17. The Half Pint Brawlers, led by owner Puppet "The Psycho Dwarf," have been traveling the country entertaining fans with their unique wrestling skills in addition to their antics as seen on their hit show on Spike TV. The Half Pint Brawlers focuses exclusively on matches featuring little people performers taking each other on in the ring for hardcore wrestling fun. Tickets are $20 and $30, call 702-263-7777.
FOREVER RESORTS OFFERS HOOVER DAM 75TH ANNIVERSARY DEAL
In celebration of the 75th Anniversary of Hoover Dam and the completion of the new Hoover Dam Bypass Bridge, Forever Resorts will be giving away free Black Canyon River Rafting Trips with each houseboat trip taken on Lake Mead or Lake Mohave aboard a Forever Houseboat between Sept. 15 and Dec. 29, 2010. In addition, the offer will include: A Free Extra Day - with a two- day minimum; A Free Early Board - spending the first night at the dock; A Free Tank of Fuel; and $100 credit voucher in the Marina Store or Cafe.
Column Continues Below Advertisement

CONTINUE ON TO...:
>THIS WEEK'S LAUGHLIN NEWS
>LAST WEEK'S LAS VEGAS NEWS
>VEGAS VIEWS FULL NEWS ARCHIVES
>Return to "Heard Around Town"
>Return to Las Vegas Leisure Guide