CENTRAL MICHEL RICHARD AT CAESARS PALACE IS OPEN
Central Michel Richard at Caesars Palace is now open in the main lobby and marks the first time a James Beard award-winning chef is helming a 24-hour dining experience. The restaurant seats 220 inside, 80 outside and another 75 at the bar. Richard is known for his American fare with a French accent. Dishes range from his famous fried chicken to a signature lobster burger and incredibly imaginative vacherins.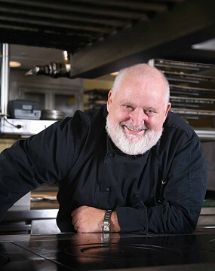 Richard was a pioneer in French/California cuisine before moving to Washington, D.C., where Michel Richard Citronelle became his flagship restaurant.
Column Continues Below Advertisement
GLADYS KNIGHT EXTENDS AS TROPICANA HEADLINER
Seven-time Grammy Award winner Gladys Knight will be extending her special engagement at the newly transformed Tropicana Las Vegas. Gladys Knight "A Mic and a Light" was originally scheduled to hold its final performance on Sept. 3.Due to the show's immense success, the "Empress of Soul" will continue to entertain audiences Tuesdays through Sundays at 8 p.m. through the end of the year. Tickets are $75 and $85, call 702-739-2411.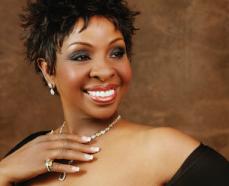 THRILLSEEKERS WILL RAPPEL OFF 51-STORY RIO
If you're an adrenaline junkie, consider stepping off the roof of the 51-story Rio All-Suite Hotel and rappelling more than 400 feet to the ground. On Oct. 15, the Rio will host "Over the Edge," a fundraising event to benefit Special Olympics Nevada that will have as many as 100 people making their way down the northwest side of the building on two ropes. Flamingo Las Vegas headliner, Nathan Burton, UFC Champion Chuck "Iceman" Liddell, UNLV mascot Hey, Reb and other local celebrities will join the quest.
Participants, known as "edgers," must raise at least $1,000 and pre-register at www.OverTheEdgeLasVegas.com. Edgers must weigh no less than 100 pounds and no more than 300 pounds. The rappelling will be supervised by Over the Edge, a Nova Scotia company that has organized dozens of rappelling events all over North America.
VENETIAN / PALAZZO CELEBRATE BORDEAUX MONTH
The Venetian and The Palazzo will present the second Festivino, a celebration of Bordeaux throughout the entire month of October with special menus and offers throughout the two resorts. Produced in the Bordeaux region of France, Bordeaux wine ranges from everyday table wine to some of the most expensive spirits in the world.
On Friday, Sept. 30, from 7 to 9 p.m., The Palazzo will kick off Festivino with a Bordeaux tasting event in the waterfall atrium and gardens featuring acclaimed wineries with small bites from featured restaurants. Highlights will include 20-foot fall and bittersweet trees, 10,000 grape clusters and 30 wine casks surrounding the atrium. More than 1,000 pounds of the resort's wine corks will be on display and recycled after the décor transition. Tickets are $40, visit www.venetian.com/festivino.
DON HENLEY WILL HEADLINE AT THE JOINT
Don Henley, who is a founding member, vocalist and songwriter of the Eagles, will perform at The Joint at the Hard Rock on Friday, Oct. 7. Tickets start at $50.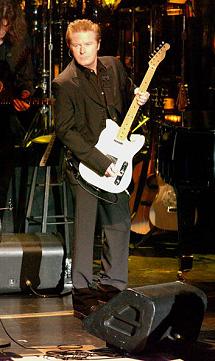 As a solo artist and member of the Eagles, Henley has received numerous gold and platinum records and performed for sold-out concerts worldwide. He was inducted into the Rock and Roll Hall of Fame and Museum in 1998 as a member of the Eagles.
'DISNEY's PHINEAS AND FERB' VISIT THE ORLEANS ARENA
"Disney's Phineas and Ferb: The Best LIVE Tour Ever!" will visit The Orleans Arena for six performances, Sept. 30 –Oct. 2. The DanvilleTri-State Area Gangwill bringPhineas, Ferb, Candace, Isabella, Baljeet, Buford andfriends to the stage asthey make the most of the last day of summer by building an invention bigger,better and more amazing than ever.Musical madness will abound with tickets ranging from $18.50 to $69.50.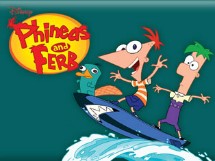 THE RIPPINGTONS PERFORM AT SAM's TOWN LIVE!
The Rippingtons featuring Russ Freeman will perform at Sam's Town Live! On Sept. 24 at 8 p.m. The Rippingtons have been performing for 25 years and released 18 studio albums, including their most recent, "Cote D'Azur," which was released in February 2011 and reached No. 1 on Billboard. In 2009, they were nominated for a Grammy® Award for "Best Pop Instrumental Album" for their album, "Modern Art." Tickets start from $25, call 702-284-7777.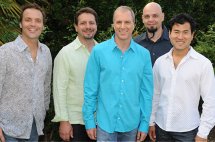 BOULDER CITY HOLDS 49TH ANNUAL ART IN THE PARK EVENT
The 49th Annual Art in the Park will be held Oct. 1 and 2 in downtown Boulder City with Jennifer Main named as Featured Artist. Art in the Park is one of the largest outdoor juried art festivals in the Southwest and free to the public. The event features more than 320 original artists in the fine art, fine/contemporary craft and traditional craft categories.
NEW LOCATION FOR ANNUAL RENAISSANCE FAIR
Due to the renovation of Sunset Park, the Age of Chivalry Renaissance Festival will move to Silver Bowl Park at 6800 E. Russell Road to celebrate its 18th year. The location may be different, but the favorite costumed knights, knaves, fine ladies and wenches will be the same when Clark County Parks and Recreation presents the festival Oct. 7 - 9.
The event opens at 10 a.m. Admission is $10 per day for adults and $5 for seniors and children ages 5 to 12, ages 4 and younger are free. Three-day and VIP passes are also available through Ticketmaster.
TOP OF NEXT COLUMN
QUICK CLIPS
Brooklyn-based hip-hop star John Jackson aka Fabolous will perform at the Pearl at the Palms on Sunday, Sept. 18, at 9 p.m. with special guests Jadakiss and Styles P. Fabolous has earned two platinum albums and one gold album. Tickets range from $39 - $89.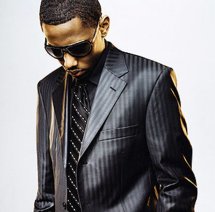 The Bellagio Gallery of Fine Art (BGFA) will host its second free admission day on Saturday, Oct. 8 and welcome all guests to the current show, "A Sense of Place: Landscapes from Monet to Hockney," a revealing exploration of how landscape has been portrayed by artists throughout history.
Lake Las Vegas' Independence Day fireworks spectacular that was canceled due to rain on July 3 has been rescheduled for Saturday, Sept. 17 at 8:30 p.m. This event is free and will feature a performance by The Walt Blanton Quintet and an exhibition by extreme artist Jean Francois as well as other activities.
Rita Rudner has announced 18 additional shows through Dec. 28 at The Venetian. Rudner has been entertaining audiences in Las Vegas for more than a decade with her trademark clever observations.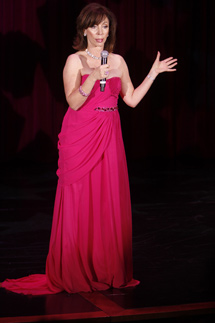 HBO's "True Blood" star Brit Morgan, best known for her role as the sexy Debbie Pelt, will celebrate her 24th birthday at Chateau Nightclub & Gardens at Paris on Saturday, Oct. 1. She began her rise to stardom as one of Nylon Magazine's "55 faces of the Future" in their May 2010 Young Hollywood issue.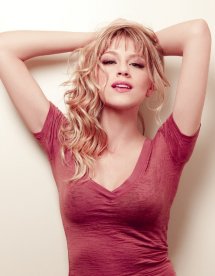 This weekend the Hard Rock Hotel & Casino held a memorabilia case ceremony for the internationally-acclaimed rock group, Collective Soul. The case encloses special belongings of the band including: three guitars, priceless photos, a signed drum head, and a video display featuring the group's live concert DVD.
The MGM Grand and " KÀ" by Cirque du Soleil are hosting a special challenge in the finale episode of "Bachelor Pad" scheduled to air Monday, Sept. 12 at 8 p.m. PST. The remaining four couples compete in a gravity-defying challenge normally performed only by Cirque du Soleil artists.
"Ron Weasley," also known as Rupert Grint, will celebrate his 23rd birthday at Chateau Nightclub & Gardens at Paris Las Vegas on Saturday, Sept. 17.
Tacos & Tequila (T&T) at the Luxor will celebrate Mexican Independence Day with a three-day bash Sept. 16 - 18.
Smash Magazine and Hard Rock Cafe on the Strip will present the Orange County, Calif., quartet Thrice, La Dispute, O'Brother, and Moving Mountains on Friday, Sept. 30 at 5:30 p.m. Tickets are $20 in advance and $23 day of show.
UNLV Performing Arts Center will begin its 2011-2012 season with three musical legends: pianist Chick Corea, bassist Stanley Clarke, and drummer Lenny White. Their Las Vegas concert, "Corea, Clarke & White: Forever," on Sept. 15 will coincide with the summer release of the trio's critically acclaimed double CD of the same name. Tickets are $35, $50, and $75, call 702-895-ARTS (2787).
The Henderson Symphony Orchestra will open its 25th season on Sept. 17 at the Henderson Pavilion at 8 p.m. with Master Series I - Ludwig Van Beethoven and De Ann Letourneau as the featured guest artist on violin. An hour prior to the performance, there will be a pre-concert discussion hosted by conductor Taras Krysa. Performances are free with a $10 suggested donation.
The City of Henderson has partnered with the vintage line Bettie Page Clothing to debut the first-ever Super Run fashion show at this year's classic car show. Models will hit the runway, unveiling the boutique's fall 2011 collection, Saturday, Sept. 24 at 7 p.m. at the Henderson Events Plaza, 200 S. Water Street. Spectator admission is complimentary.
The 21st annual Candlelighters 5K & One Mile "Race for our Kids" is scheduled Saturday, Sept. 17 at the Mountain's Edge master-planned community. Cost is $20 for 10-plus member teams, $25 adults, $20 seniors, $15 children (ages 3-12 years old), free for childhood cancer survivors and children under 3 years old, and $40 for race-day registration. For information, visit www.candlelightersnv.org.
VEGAS AREA GAINS FARMER's MARKETS
"The Walkin" is a new indoor fresh 52 Farmers & Artisan Market at Tivoli Village that is open every Saturday from 8 a.m. to 2 p.m. For more information, visit fresh52.com.
FEED Farmer's Market will be another weekly food affair starting downtown on Thursday, Sept. 15. For the official opening Mayor Carolyn G. Goodman and Councilman Ricki Y. Barlow will smash fall squash and the first 500 shoppers will receive custom seed packets. Participating vendors will donate 17 percent of all product sales that day to Studio 8 Ten, a non-profit, downtown organization that operates a community garden and serves adults with mental disabilities.
The free indoor event at 7th St. and Ogden inside Azul, the yellow free-standing building behind the El Cortez, will include live music.
LAS VEGAS DESIGN CENTER OFFERS INTRODUCTORY TOURS
The Las Vegas Design Center is open to the public and offers the largest selection of fine home furnishings and decor in the city. A free informative coffee session will start in showroom C176 followed by a tour on Oct. 8, 22 and Nov. 5 from 10:30 – 11:30 a.m. to orient shoppers about the 200 product lines offered through 40 plus designer showrooms. To RSVP, visit www.lvdesigncenter.com.
MORTON's HOLDS FIRST PGA TOUR CELEB SERVER EVENT
UNLV Alumnus and PGA TOUR Player Charley Hoffman and Morton's The Steakhouse have announced the restaurant's first Celebrity Server event in Las Vegas. The PGA TOUR Celebrity Server night takes place on Monday, Sept. 26, and will serve as the official dinner of the Charley Hoffman Foundation Las Vegas Pro-Am, which is part of the Justin Timberlake Shriners Hospitals for Children Open week-long festivities. Hoffman and other pro golfers from the Pro-Am will don aprons to serve four signature courses at Morton's The Steakhouse with all proceeds benefiting the Charley Hoffman Foundation. Tickets are $250, visit www.mortonsmlfcharleyhoffman. eventbrite.com.
EPICUREAN CHARITABLE FOUNDATION HOLDS GALA
The Epicurean Charitable Foundation Las Vegas (ECF) will host the organization's 10th annual scholarship fundraiser, M.E.N.U.S. (Mentoring & Educating Nevada's Upcoming Students), at the M Resort's Villaggio Del Sole Pool and Entertainment Piazza on Friday, Sept. 30 with a live private concert by American rock band, Lifehouse. Tickets start at $500.
Column Continues Below Advertisement
CONTINUE ON TO...:

>THIS WEEK'S LAUGHLIN NEWS
>LAST WEEK'S LAS VEGAS NEWS
>VEGAS VIEWS FULL NEWS ARCHIVES
>Return to "Heard Around Town"
>Return to Las Vegas Leisure Guide