CLAY WALKER HEADLINES RIVERSIDE AMPHITHEATER!

Country singing star Clay Walker will headline the Riverside Amphitheater on Saturday, Sept. 15. Tickets for his 8:30 pm. show range from $20 to $50.

Walker first topped the Billboard country singles chart in 1993 with "What's It to You" and followed with his second consecutive No. 1 hit, "Live Until I Die." Since then he's placed 31 titles on Billboard's singles chart. After recording six albums for Giant Records, and one on RCA, Walker recently signed with Curb Records.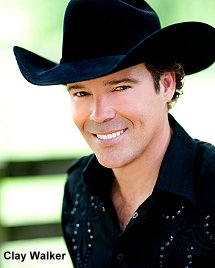 Walker's life and career began in Beaumont, Texas. Walker knew early on that he wanted to be a country recording artist. When he was only 16 years old and working nights as a desk clerk at a Super 8 Motel, he took a tape of a song he wrote to a nearby radio station. The disc jockey told him it was against corporate policy to play such tapes on the air, but as Walker drove away he heard the DJ say, "Folks, I'm not supposed to do this, but this song is just too good to pass up. This song was written by a hometown boy, his name is Clay Walker!"
Walker is most proud of taking seventh place in the cutting horse competition at the Houston Livestock Rodeo. It's an impressive feat, made even more special because Walker was diagnosed with multiple sclerosis 10 years prior.
'UNBOYLIEVABLE' IS BELIEVABLE AT THE RIVERSIDE
"Un-BOY-lievable" starring Jimmy Emerson and his group of female impersonators will delight audiences with their unbelievable transformations, Sept. 11-16, in Don's Celebrity Theatre at the Riverside. Tickets are $32.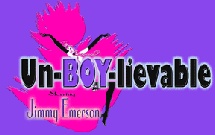 Comedic impressionist Jimmy Emerson will be the emcee and is also the show's producer. Emerson is well known for creating larger-than-life tributes to female celebs and outrageous satires of Roseanne Barr, Madonna and Britney Spears, as well as with his original characters, especially the queen of country trailer-trash, Tammy Spraynette.
Emerson is joined on stage by a multi-talented transformational cast paying tribute to such megastars as Madonna, Lady Gaga, Dolly Parton, Bette Midler, Paris Hilton and Wynonna. Each artist produces spot-on accuracy of movement and facial nuance in a live show.
THE INK WILL DRY AT THE EDGEWATER
The Edgewater will host the "Rock the Ink Festival" at the E Center, Sept. 21-23. The event will feature more than 150 premier tattoo artists and body mod artists working their magic on skin all weekend long. Internationally known artists will include: Randy Harris of Tattoos by Randy – Atlanta; Mark Longnecker of Endless Summer Tattoos - Cocoa Beach; Mr. Scary of Nostalgia Tattoo Co - Colorado Springs; Amy Nicoletto of LA Ink; George Galindo of House of Pain Tattoo, El Paso; Steve Truitt of Ascension Body Modification – Albuquerque; and Gill Montie-Sacramento Tattoo and Piercing. This is a person's chance to get the tattoo they want done by the best artists in the business.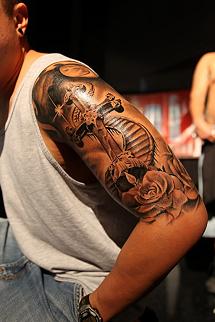 On the entertainment scene, there will be live outdoor concerts. Included in the price of admission are concerts by tribute bands Hollywood U2 on Friday, Sept. 21, at 8 p.m. and The Iron Maidens on Saturday, Sept. 22, at 8 p.m. From captivating vocals to the band's costumes, Hollywood U2 creates the essence of U2's extensive repertoire. The Iron Maidens are among the best known of all female tribute bands. They are both serious musicians—and sexy performers. Special effects, props and costumes create a great Maiden experience.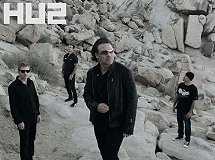 There will be a variety of entertainment attractions and vendors including daily tattoo contests, body piercing, one-of-a-kind vendors, and The Miss Rock The Ink Beauty Pageant on Sunday, Sept. 23, at 2 p.m. The prize money is $150 for the winner, $100 for first runner up, and $50 for second place in the swimwear and pin-up competition.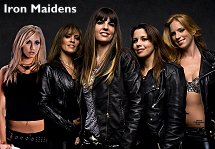 Tattoo contests will take place daily at the "Rock The Ink Festival." Categories will include most realistic, best portrait, full sleeve and tattoo of the day. Patrons are also encouraged to enter the daily tattoo contests, which recognize the work of their exceptional artists.
Event hours are Friday 3-11 p.m., Saturday 11 a.m.-midnight, and Sunday 11 a.m.-8 p.m. Tickets are $10 on Friday, which includes the Hollywood U2 concert, $20 on Saturday, which includes the Iron Maidens concert, and $10 on Sunday. And a three-day pass is $30; visit edgewater-casino.com. Kids 12 and under are free.
SHORT ITEMS OF INTEREST
Rita Rudner will perform for one night only in the Aquarius Pavilion on Nov. 10 at 7 pm. Tickets are $25 and $35.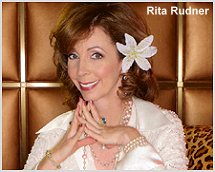 TOP OF NEXT COLUMN
It will be party time at The Pavilion Theater at the Tropicana on Sept. 28 and 29. Tierra and Thee Midniters with Greg Esparza are the two bands that will play for this party with dancing on Friday and Saturday at 8 p.m.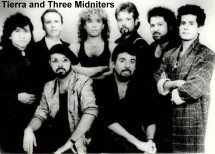 The Tropicana Laughlin is the first casino in Nevada to carry the Tarzan and Jane Forbidden Temple Multi-Play, Multi-Game from Aristocrat along with its sister property the River Palms. The game features two sets of Reel Power reels for the minimum 50 credit bet. It's a four-level progressive with a $100,000 top award and eight high hit frequency bonus features.
At the Aquarius from Monday, Sept. 17, through Sunday, Sept. 23, ace | PLAY card members will receive $25 in free slot play for every 5,000 base slot points earned during the promotional period. There is no cap on the amount of free slot play a player can earn.
Football fans can watch the NFL Sunday night football games in the Pavilion Theater at the Tropicana for free on four huge 29-foot screens. Doors open an hour prior to game kick-off. Game dates are Sept. 23, Oct. 21, Nov. 4 and 18, and Dec. 22-23 In addition, Monday and Thursday night football games will be broadcast in the Caboose Lounge. Guests will have a chance to enter drawings to win Free Play during game time. All Trop Advantage members will receive one free entry each week. Additional entries can be earned for every 25 base points accrued during the promotional period.
Once a month on the fourth Wednesday, veterans with a Veterans Trop Advantage Card can swipe it at a promotional kiosk and receive a free buffet for themselves and a guest. The next free Island Buffet at the Tropicana for veterans is Sept. 26.
William Hill's Race and Sports Book, one of the largest bookmakers in Britain, in June of this year acquired American Wagering that owned Lucky's, and Leroy's Sports Books, which includes the sports books at both the Tropicana and River Palms.
NEW COMEDIANS LINE UP WEEKLY AT THE EDGEWATER
The Edgewater has two stand-up comedians appearing every Friday through Sunday at 7 p.m. in the Inferno Nightclub/Edgewater Showroom. Tickets are $10 at the Edgewater Casino Cage or at the door.
The upcoming lineup includes: Sept 28 - Manny Maldonado and Cliff Yates; Sept 29-30 - Jimmy Della Valle and Laura Rosenberg; Oct. 5 - Gary Wilson and Eddie Jarvis; and Oct. 6-7 - Lori Callahan and Frank Schuchat.
Michael Worthington will appear with fellow funny man Andrew Rivers, Sept. 14-16.Worthington began performing comedy in 1991. He has performed in front of more than 5,000 audiences, in more than 15 states across the United States.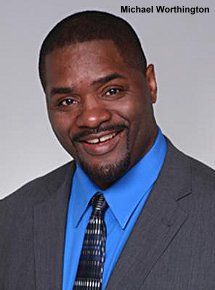 He's made appearances on "Da Club," "Four Quotas," Sirius Satellite Radio, BET's "Club Comic View," and was featured at the 2010 Ashville Comedy Festival and 2010 Boston Comedy Festival.
Al Lubel is paired with Roxy Rich, Sept. 21-23. Lubel became a lawyer to please his mother and to become a comedian to satisfy his sadistic need to torture her. Lubel graduated from law school in Florida, moved to California, passed the bar exam on his very first try and immediately began practicing of standup comedy. It paid off when he quit law because within a year, he won the $100,000 Grand Prize on "Star Search."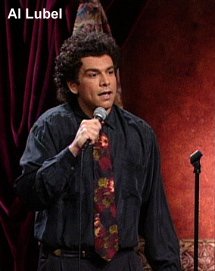 Lubel has appeared seven times on "The Tonight Show" and five times on "Late Show with David Letterman." Lubel has also played an attorney in Blake Clark's HBO Comedy Special, and has been featured in the Showtime Special, "A Standup Life."
RUSS SADICK BRINGS MANILOW TRIBUTE SHOW TO AQUARIUS
Russ Sadick brings his Barry Manilow tribute show, "A Night At The Copa," to the Aquarius on Sept. 21 and 22. Sadick will perform two shows nightly at 7 and 9 p.m. Admission is $10 with an ace | PLAY card.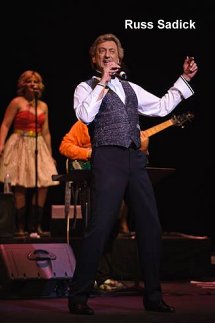 Sadick is a master at capturing Manilow's look and sound and he has been the No. 1 Manilow tribute artist in the United States during the past 20 years. With his new live tribute band, he takes the audience on a musical journey through Manilow's numerous chart-topping hits, like "Copacabana," "Could it be Magic" "Mandy" and "Can't Smile Without You."

THE TROP AND RIVER PALMS HOST KARAOKE FINALS

The finals of the 12th annual Talent Quest National Karaoke Singing Contest will be held Sept. 17-22 at both the Tropicana and River Palms. This major karaoke contest with entrants from across the United States, Canada, New Zealand and Australia will hold preliminary rounds Monday - Thursday, semis on Friday, and finals on Saturday at the Pavilion Theater in the Tropicana.

Grammy nominated artist Dave Moody, producer, songwriter and Dove president of Lamon Records will be at the nationals this year scouting for new artists. Lamon Records will have a table set up in the Pavilion Theater at the Tropicana during the week of competition. Moody advised he can meet with potential artists one on one and talk about the industry.

CONTINUE ON TO...:
THIS WEEK'S >LAS VEGAS NEWS
LAST WEEK'S >LAUGHLIN NEWS
>VEGAS VIEW FULL ARCHIVES
Return to >"Heard Around Town"
Return to >Las Vegas Leisure Guide