'MEN OF THE STRIP' IS NEW MALE REVUE AND REALITY TV SERIES!

The multi-talented, Emmy nominated choreographer Glenn Douglas Packard is partnering with 98 Degrees' Jeff Timmons on producing a new live male revue, "Men of the Strip." Packard did an extensive search via casting and modeling agencies in Los Angeles, Las Vegas, New York and Miamito find the perfect eight guys to launch "Men of the Strip," a multi-media platform that includes a currently in development reality TV show, an extensive promotional tour and ultimately a residency at a top hotel on the Vegas Strip. The key will be for each of the "Men of the Strip" performers to create their own individual brands, in addition to helping develop the branding of the franchise.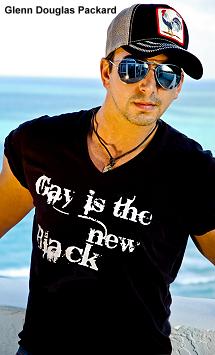 Packard is perhaps best known on the cultural landscape for his reality TV turn as Brooke Hogan's openly gay roommate on the 2008-9 VH1 show "Brooke Knows Best." Packard first met Timmons when both were working on "Mission Man Band," a 2007 VH1 series about launching a new band with various members from successful pop acts.
Column Continues Below Advertisement
BOB ANDERSON DOES TWO SHOWS AT ITALIAN AMERICAN CLUB
Singing impressionist Bob Anderson, who was launched into national prominence by Merv Griffin and headlined for two-and-a-half decades on the Las Vegas Strip with 10 years being at the Top of the Dunes, will return to Las Vegas performing two special shows at the all-new Italian American Club, 2333 E. Sahara, Saturday night, Sept 14 at 8 p.m., and Sunday afternoon, Sept. 15 at 3 p.m. Anderson will be accompanied by a quintet led by his conductor Vince Falcone. Show tickets are $25. For tickets or dinner reservations before and after the show, call 702-457-866.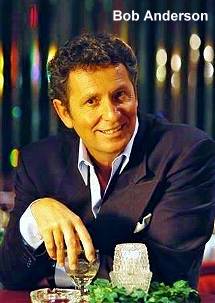 Anderson's most recent appearance in Las Vegas was at The Smith Center Jazz Cabaret, and prior to that Anderson had a sold-out concert with the Las Vegas Philharmonic Orchestra at UNLV.
B&B BURGER & BEER TO OPEN AT THE VENETIAN LAS VEGAS
Mario Batali is opening his and Joe Bastanich's new restaurant - B&B Burger & Beer this month in The Venetian. B&B Burger & Beer's casual 120-seat interior dining room will feature bright colors and more than 20 televisions for sports fans. Outside, there will be a 2,000-square-foot outdoor, 100-seat patio facing Las Vegas Boulevard. The menu will feature local ingredients and a beer-driven beverage menu comprised of beers from Las Vegas and Southern California craft breweries.
LEGENDARY ROCKERS TOTO TO PERFORM AT RED ROCK RESORT
Legendary rockers TOTO are returning to Las Vegas with a performance outside at the Sandbar outdoor poolside venue at Red Rock Resort on Friday, Sept. 13 at 8 p.m. TOTO World Tour 2013 features guitarist Steve Lukather aka Luke, David Paich, Steve Porcaro on keyboards, drummer Simon Phillips (The Who, Judas Priest, David Gilmour), bassist Nathan East (Eric Clapton, Stevie Wonder, Phil Collins), and singer Joseph Williams. With more than 35 years together and thousands of credits to their names, TOTO remains one of the top-selling tour and recording acts in the world. Tickets are $39.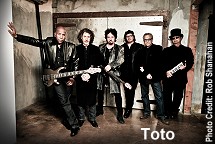 As individuals, the band members' imprint can be heard on an astonishing 5,000 albums that together amass a sales history of half a billion albums. Amongst these recordings, NARAS applauded the performances with 225 Grammy nominations. As a band, TOTO has sold more than 35 million albums.
CLASSIC CAR SHOW FEATURES 'AMERICAN IDOL' KRISTY LEE COOK
As part of this year's Super Run Classic Car Show, which is Southern Nevada's largest car show, "American Idol" alum and country music artist Kristy Lee Cook will perform Saturday, Sept. 28 at 8 p.m. at the Henderson Events Plaza, 200 Water St. Concert admission is complimentary. Cook's appearance comes after the summer release of "Wherever Love Goes," a duet with country star Randy Houser.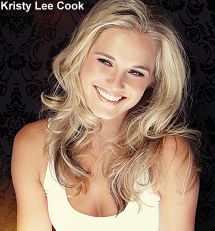 The Super Run Classic Car Show, which is scheduled Thursday, Sept. 26-Sunday, Sept. 29, features 1,000 classic cars on display, automotive competitions and nostalgic fun like a '50s fashion show by Bombshell Pinup Productions, a musical tribute to Buddy Holly, Roy Orbison and Elvis, children's activities and the Hubcap Art Gallery with a silent auction. Admission for spectators is complimentary. For information, visit HendersonLive.com.
TASTE AMERICA® TRAVELING FOOD FESTIVAL COMES TO LAS VEGAS
The James Beard Foundation's Taste America®: "Local Flavor from Coast To Coast," a national traveling food festival, will visit Las Vegas on Friday and Saturday, Sept. 27 and 28. A weekend-long tour, Las Vegas' Taste America festivities will kick-off on Friday, Sept. 27 and culminate in an exclusive dining event at The Mirage on Saturday, Sept. 28. Tickets are $120 and $250.
On Friday, at 4 p.m., Bellagio Picasso Restaurant will have Champagne, Sparkling and Chefs. At 8 p.m., L'Atelier de Joël Robuchon & Joël Robuchon Restaurant at MGM Grand will feature an evening of wine and food presented by Joël Robuchon.
On Saturday, Sur La Table at Fashion Show Mall will hold a full day of free consumer retail events featuring in-store chef appearances, cooking demonstrations, tastings from local artisans and producers and a special cooking demonstration and book signing with Taste America All-Star Masaharu Morimoto at 2 p.m.
The official Taste America vehicle will make stops at local farmers markets and various locations throughout the weekend to promote healthy, sustainable practices with tastings and demos from participating chefs.
ZAPPOS IS FINALLY RELOCATING ITS HEADQUARTERS DOWNTOWN
The two-year long-awaited move has started and is anticipated to take 40 days for Zappos.com to move their headquarters and almost 1,500 employees into the former city hall building downtown at 400 Stewart Ave. The nostalgic and structurally interesting 40-year old building had more than $40 million in renovations done to get the desired Zappo's open work space and LEED Gold certification.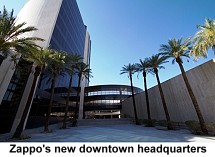 Zappos.com is a leader in online clothing and footwear. "Fortune Magazine" has consistently included Zappos on its "100 Best Companies to Work For" list since 2009.
SANTA FE HOLDS 'BACK IN THE SADDLE LIVE CONCERT SERIES'
Santa Fe Station is holding "Back In The Saddle Live Concert Series" in the Revolver Saloon and featuring free performances from some of country music's up-and-coming artists beginning Thursday, Sept. 19 with Texas native Katie Armiger, who has four albums out since her debut in 2007. Future artists include: JT Hodges on Oct. 3; Randy Montana on Nov. 21; and Toby Keith's daughter, Krystal Keith on Dec. 12.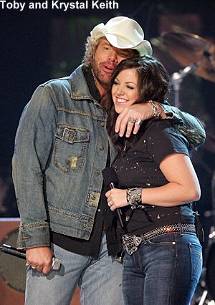 DOWNTOWN BREW FESTIVAL OFFERS PREVIEW OF FESTIVAL ENTRIES
Motley Brews' Downtown Brew Festival at the Clark County Amphitheater on Saturday, Sept. 21 from 6 to 10 p.m. will offer guests an exclusive preview of the eight premier beer entries four local breweries plan to enter into the 2013 Great American Beer Festival (GABF), the largest beer festival in the United States, prior to the beers' official judging in October. The four locals will compete for gold against breweries from around the world in more than 70 beer-style categories. Local Nevada breweries to have been honored with past GABF accolades include Chicago Brewing Company and Big Dog's Brewing Co. Tickets for the event range from $35 to $75, visit www.downtownbrewfestival.com.
TOP OF NEXT COLUMN
RAPPER NELLY VISITS REHAB AND BODY ENGLISH NIGHTCLUB

Music luminary and Grammy winning rapper Nelly will visit the Hard Rock Hotel for a full day on Sunday, Sept. 15. He'll start at the poolside stage at REHAB, Las Vegas' original dayclub that's celebrating its 10th anniversary season. Tickets start at $40 for females and $60 for males. Located at Paradise Beach, REHAB is open to the public from 10 a.m. to 7 p.m. For information, visit hardrockhotel.com/nelly

or call 702-693-5555.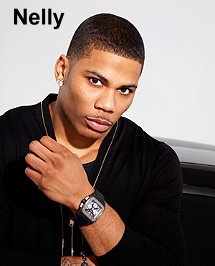 That evening, Nelly will party at Body English for the ultimate party at 10:30 p.m. Cover charge is $20 for females and $30 for males. In addition, Hard Rock Hotel is giving away five special prize packages to fans to meet the "Get Like Me" rapper and party at Body English. To enter, you can sign up on Body English's Facebook page (BodyEnglishLV) or text "Nelly" to 97580 by Thursday, Sept. 12 at 9 a.m. The five winners will be selected at random and notified the same evening.
REDISCOVER DOWNTOWN WITH THE HAPPY HOUR BUS TOUR
Rediscover Downtown Day will return for the second time on Sept. 28. New this year is the Happy Hour Bus Tour, complete with cocktail toast and send-off from Las Vegas Mayor Carolyn G. Goodman, lively commentary on downtown development and happenings with stops at select bars throughout the area. The open top bus tour begins at 2:30 p.m. in the Downtown Farmers Market parking lot and runs to 6 p.m. Visit www.rediscoverdowntownlv.com for details.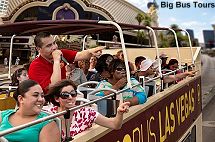 DOWNTOWN LIVING IS TOPIC FOR SYMPHONY PARK LECTURE
The Symphony Park Lecture on Downtown Living is set for Sept. 25 at 6 p.m. at the Fifth Street School auditorium, 401 South Fourth Street. The panel discussion explores the current state and future of urban living from the perspective of a variety of downtown dwellers, including those who have lived in the area for decades and relative newcomers. Jeremy Aguerro of Applied Analysis will give an overview of downtown living opportunities.
Panelists include: Michael Cornthwaite, owner of Downtown Cocktail Room; James Reza, co-owner of Globe Salon; Nancy Houssels, founder of Nevada Ballet Theatre; Kristi Overgaard, executive at SWITCH; Kimberly Maxson-Rushton, attorney; and Jack LeVine, realtor specializing in historic downtown homes.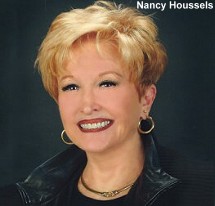 The free public lecture kicks off with a wine reception hosted by Faiss Foley Warren (FFW) Public Relations from 5 to 6 p.m. followed by the panel discussion from 6 to 7 p.m. For information, visit www.symphonypark.com; or email info@symphonypark.com.
EIFFEL TOWER AT PARIS CELEBRATED 10 MILLIONTH VISITOR
The Eiffel Tower Experience at Paris celebrated its 10 millionth visitor with the launch of 5,000 red, white and blue biodegradable balloons and a special performance by Paris Las Vegas headliners Taylor Hicks, Jersey Boys and Bally's "Jubilee!" showgirls. Martin Layton visiting from the United Kingdom was awarded a seven-day trip for two to Paris, France. Layton and his fiancée, Sarah Connell, are first time visitors to Las Vegas and got married at the Chapel of the Flowers. The Paris trip will serve as their second honeymoon.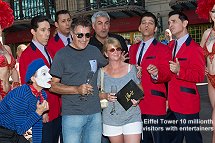 THE SCARY SEASON IS UPON US
Freakling Bros. The Trilogy of Terror featuring "Circus of Horrors," the newly-renovated "Castle Vampyre" and the famous "Gates of Hell," Nevada's first and only R-rated attraction, is marking its 21st anniversary as a stand-alone haunt in Las Vegas. The Trilogy of Terror will operate from 7 p.m. to 11 p.m. Sunday - Thursday and 7 p.m. to midnight on Fridays and Saturdays, as well as Wednesday, Oct. 30 and Thursday, Oct. 31. Dates of operation will be Oct. 4 – 6, 10–13 and 17–31. For more information, call 362-FEAR or visit www.freaklingbros.com.
QUICK ITEMS OF INTEREST
In honor of Nevada's 150th birthday in 2014, "Nevada Magazine" is producing a special Historical Nevada book. Also, the 2014 Nevada Historical Calendar will feature images from the first decade of statehood. Both items will be available in October.
Hash House A Go Go is celebrating its eighth anniversary in Las Vegas and offering specials on some customers' favorites like Sage Fried Chicken Benedict for $8.88 and Happy Hour all day as their way of saying "thank you" from Sept. 12-19.
Founded in 2010 by Luiz Oliveira, Sambalatte is an upscale caffè and espresso lounge at Boca Park that has gained recognition and will open its second location off Highway 215 and Jones in December. A third Sambalatte restaurant is planned for the new MGM Resorts International entertainment project by New York-New York and Monte Carlo.
The Cooking Experience by Mise En Place at 9500 South Eastern Ave, suite 170 will hold a Moët & Chandon Dinner Event on Saturday, Sept. 14 at 7 p.m. The exclusive four-champagne/four-course dining and learning experience costs $90, call 702-754-4400.
Hyde Bellagio will host a Mayweather vs. Canelo Viewing Party Saturday, Sept. 14 at 5 p.m. Tickets are $109.95, call 702-693-8700.
On Friday and Saturday, Sept. 13 and 14 at 8 p.m., "Wanted - Tribute To Bon Jovi" will perform and deliver a true "Bon Jovi experience" at the Cannery. Tickets will be $5 at the door.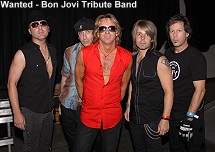 Hakkasan at MGM Grand continues with a strong roster of DJs through September. Top-tier talent includes Bingo Players, an added Sept. 26 performance by Calvin Harris, Dada Life, Tiëstoand more; visit hakkasanlv.com.
Rockhouse, located at Grand Canal Shoppes at The Venetian | The Palazzo, offers dinner and show packages before seeing "Rock of Ages" the musical. Dinner at Rockhouse and one ticket to the 80s-inspired show are priced at $103.99.
Awareness Month, Cure 4 The Kids and Mosaic Salon in Summerlin will host the 5th Annual Cut-A-Thon on Sunday, Sept. 22 from 11 a.m.-4 p.m. with all proceeds from service ranging from $15 to $25 going to the charity. Those with long hair can donate to Locks of Love via Cure 4 The Kids.
RECOGNIZING HISPANIC HERITAGE MONTH
The third annual Fiesta Las Vegas Latino Parade & Festival will be held in downtown Las Vegas to celebrate the commencement of the Hispanic Heritage Month festivities beginning with the parade from 10 a.m.-noon on Saturday, Sept.14 and continuing with the festival from noon-10 p.m. The event is free to the public.
"Hispanic-American Heritage Exhibit: Flowers for the Day of the Dead" runs Sept. 12-Nov. 7 at the Las Vegas City Hall Chamber Gallery and highlights artwork using and showing flowers associated with the holiday.Public invited; free admission.
FOOTBALL ACTION AROUND TOWN
Stratosphere brings back their popular Pro Football Headquarters inside the Stratosphere Theater every Sunday starting at 9 a.m. throughout the regular season. Pro Football HQ offers big screen action, live blackjack, betting stations, free Wifi, weekly drawings and food and drink specials. Admission is free.
Crazy Horse III's hosts Monday Night Football games with flat screen televisions plus drink specials and giveaways, sponsored by KWWN 1100 AM and 98.9 FM. Specials include $1 hot dogs, $1 Budweisers and Bud Lights, $5 Crown and Absolut cocktails. Prior to each game, the gentlemen's club will host an open bar from 4 p.m. until kick-off.
BACCHANAL BUFFET WELCOMES ONE-MILLIONTH GUEST
In less than one year, Bacchanal Buffet welcomed its one millionth guest, Tianshu Sun, who dined on Friday, Aug. 30 at 6:20 p.m. Sun was welcomed by the president of Caesars Palace, Gary Selesner in front of the Bacchanal Buffet and won a luxurious Caesars Palace Las Vegas trip package. The buffet opened on Sept. 10, 2012.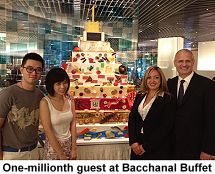 MARQUIS AURBACH COFFING HOLDS ANNUAL BLOOD DRIVE
The law firm of Marquis Aurbach Coffing will hold its 11th Annual Community Blood Drive on Friday, Sept. 20 from 8 a.m. to 2 p.m. at its location in Summerlin, 10001 Park Run Drive. The drive is open to the community. A continental breakfast and/or lunch option will be provided for donors and they will receive a BOGO coupon for Fright Dome at Circus Circus while supplies last and a Marquis Aurbach Coffing t-shirt. To schedule an appointment, visit www.unitedbloodservices.org and enter sponsor code MACLAW or contact Terri Szostek at 702-821-2419.
Column Continues Below Advertisement
CONTINUE ON TO...:

THIS WEEK'S >LAUGHLIN NEWS
LAST WEEK'S >LAS VEGAS NEWS
>VEGAS VIEW FULL NEWS ARCHIVES
Return to >"Heard Around Town"
Return to >Las Vegas Leisure Guide