B.B. KING HEADLINES AT HARRAH's AMPHITHEATER
B.B. King's reign as "King of the Blues" has been as long as that of any monarch on earth. At age 76, he is still singing and playing the blues with relentless passion. Don't look for him in some kind of semi-retirement; look for him out on the road, playing for people, popping up in a myriad of TV commercials, or laying down tracks for his next album. B.B. King will headline Harrah's Rio Vista Outdoor Amphitheater at 8 p.m. on Saturday, Oct. 1. Tickets start at $40.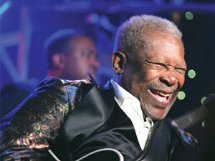 PAT BENATAR AND NEIL GIRALDO HEADLINE E CENTER
Pat Benatar, the leading female rock vocalist of the 1980s, will perform with guitarist/songwriter/producer Neil Giraldo at the Edgewater's E Center at 8 p.m. on Saturday, Sept. 24. Benatar was nominated nine times for Grammy Awards for Best Rock Vocal Performance (female), winning an unprecedented four Grammy Awards in consecutive years from 1980 to 1983. She has also won three American Music Awards. Of the 16 original and compilation albums released during her 30-plus year career, seven were certified platinum and three were certified gold.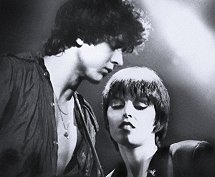 Giraldo was lead guitarist and musical arranger for Benatar's platinum selling album "In The Heat Of The Night" and has played a large role in the creation of Benatar's recordings. The first song he wrote for Benatar was one of two singles picked for the album "We Live For Love," which became a top 40 hit.He is known as an accomplished guitarist and songwriter as well as a prolific producer. He produced the Crimes of Passion album and all of Benatar's albums since then. Giraldo has also produced albums for John Waite and contributed to Rick Springfield's No. 1 hit "Jesse's Girl" and Kenny Loggins' "Don't Fight It." Tickets start at $15.
AQUARIUS OFFERS GIRLFRIENDS GETAWAY
The Aquarius Casino Resort is offering a Girlfriends Getaway on Friday and Saturday, Sept. 23 and 24. The package is available for $199 and includes a two-night stay in a luxury room with two queen beds and a Friday night welcome reception inside Splash Cabaret. At the reception, each girlfriend will receive their weekend wristband, and a list of events and specials throughout the casino like drink specials, pole dancing lessons with male review dancers, a wine tasting, work out with a personal trainer in the brand new fitness center, poker runs and a fashion show. Each guest will also receive a special t-shirt and tiara as the Aquarius wants each girlfriend guest to feel like a queen. To make a reservation, go to AquariusCasinoResort.com and click on "Special Offers" or call 1-800-662-LUCK (5825) and mention code GFRIEND.
DAVID ALLAN COE VISITS THE RIVERSIDE
David Allan Coe an American outlaw country music singer who achieved popularity in the 1970s and 1980s will perform in Don's Celebrity Theatre at the Riverside, Sept. 20-25. Tickets for his 8 p.m. shows are $32.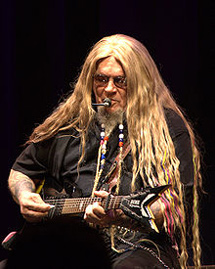 Coe has written and performed more than 280 original songs throughout his career. His best-known composition is the No. 1 success "Would You Lay With Me (in a Field of Stone)." David Allan Coe is well known as an "outlaw" style country and western artist. Many of his songs are of a humorous topic and have lyrics about him in association with other famous country "outlaws."
KEN RHYNE PERFORMS AT AVI
At the Avi Beach, "Blues on the River" will be an outdoor party with blues music by Ken Rhyne and dinner on Saturday, Sept. 10 from 7 -10 p.m. The music is free, food is $12, and beverages will be sold separately.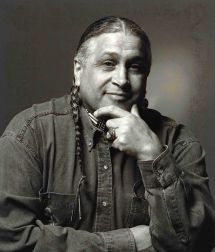 Noted Native American designer Ken Rhyne is a principal with Urban Design Group. He has won many awards for his interior design and architectural projects over the years. Now, his veteran blues ensemble, the Ken Rhyne Band, is once again making the charts and gaining popularity.
Rhyne is regarded by many as one of the most accomplished blues rock/southern rock artists of our time. His album "Caught You White Handed" went to No. 1 across the Canadian charts upon release in 2008, followed by an "Album of the Year" nomination at the Native American Music Awards.
In January 2011, songs from the album were re-released to radio programmers internationally breathing new life into his music throughout the United States and other countries. Songs from the album are once again finding their way onto music charts.
BIG & RICH AND GRETCHEN WILSON APPEAR AT RIVERSIDE
"Xtreme Muzik-The Tour Big & Rich and Gretchen Wilson" with special guests Cowboy Troy and Two Foot Fred will appear at the Riverside Amphitheater on Friday, Sept. 9 at 8:30 p.m. Tickets start from $42.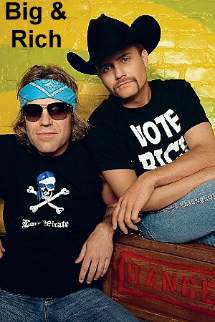 Five years after completing one of the most successful tours in country music history, multi-platinum powerhouses Big & Rich and Gretchen Wilson hit the road this year on June 18 with "Xtreme Muzik: The Tour." The extravaganza will visit more than 30 cities. Sharing one eight-piece band on a custom stage, the show features the co-headliners rarely leaving the stage and often joining in on each other's songs.
NOTE: Concert tickets to the Xtreme Muzik show will be good for chances to win a Bud Light guitar autographed by the artists in concert. The drawing will be held after the concert; see the players club for details.
'CIRQUE SHANGHAI —BAI XI' VISITS HARRAH's
"Cirque Shanghai—Bai Xi," a visually spectacular production combining amazing Chinese acrobatics, balancing acts, and martial arts with graceful dance and folklore, will showcase in the Fiesta Showroom at Harrah's, Sept. 13-18 at 8 p.m. Tickets start at $23.95.
Dating back 2,000 years to the Han Dynasty, acrobats performed Bai Xi, or "one hundred amazing acts," for Imperial courts. The stage production pushes this performance to the limits by combining modern and traditional acrobatics with spectacular lighting and costumes.
TOP OF NEXT COLUMN
GARY ALLAN HEADLINES HARRAH's OUTDOOR AMPHITHEATER
Country superstar Gary Allan will take the stage at Harrah's 3,000-seat Rio Vista Outdoor Amphitheater on Saturday, Sept. 10 at 8 p.m. Tickets are $35.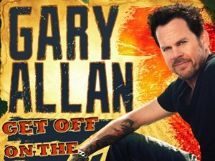 This talented singer and songwriter was signed to Decca Records in 1996 and made his country music debut with his single, "Her Man," which was the lead-off to his gold-certified debut album, "Used Heart for Sale." His third album and his first with MCA Nashville, "Smoke Rings in the Dark," was his first platinum album. Allan's latest album, "Get Off on the Pain," was released March 9, 2010.
RESORTS FEATURE TRIBUTE SHOWS
Tribute acts offer a great entertainment option at the River Palms and Riverside.
At the River Palms in the 2700 Club, the faux lineup is Freebird, tribute to Lynyrd Skynyrd, on Sept. 10, and Jumpin Jack Flash, tribute to The Rolling Stones, on Sept. 17. #FreeBird is a "sound-alike" band, faithfully playing and sounding just like the real deal and delivering a totally Skynyrd experience. Shows are at 9 p.m. and tickets are $10.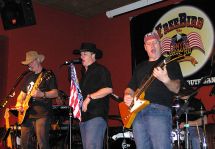 At the Riverside in Don's Celebrity Theatre, the next show is "Tribute to the King" with Don Rose, Sept. 8-11 at 8 p.m. Tickets are $28.
"Moonwalker - The Reflection of Michael" will follow, Sept. 13-18. Tickets are $34.50.
EDGEWATER STICKS WITH LAUGH MAKERS
The Edgewater sticks with "Comedy on the Edge" in the showroom every Friday, Saturday and Sunday at 7 p.m. Each show features two stand-up comedians. Upcoming acts are: Sept. 9 Marc Patrick and Michael Shank; Sept. 10 - 11 Ivan Pecel and Ronnie Ray; Sept. 16 Don Barnhart and Keith Lyle; Sept. 17-18 Kivi Rogers and Sean McBride; Sept. 23 Robin Cee and Chris Dunham; and Sept. 24-25 Bob Golub and Adam Ray. Tickets are $10 at the Edgewater Casino Cage or the door.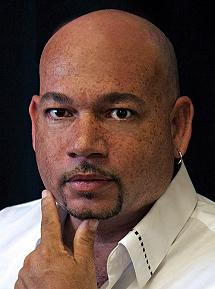 Marc Patrick's style of humor is self-revelatory. He's gifted with an acute sense of observation and a mountain of experiences to call upon. Patrick's ability to relate to many different audience types has given him an advantage that has quickly propelled his career. He talks about the joys and pains of raising children, the difficulty of understanding the opposite sex, and the harsh realities of managing money. His clean style of comedy touches everyday life.
QUICK CLIPS
Tom & Sharon's Ballroom, Dance Party at the Riverside is scheduled on Saturdays, Sept. 10 and 24 from 1:30 – 4 p.m. Admission is free. For more information about parties or dance classes, call 928-754-2097.
A Dance/Fundraiser will be held at the Riverside in The Starview Room on Sunday, Sept. 18 from 3-7 p.m. for local media personality Gary Sheler, who was injured in a motorcycle accident. Charley Connor Band and others will provide the music and there will be raffles, food and beverages. Donation is $10 with food and beverages sold separately. For information, call Paul Walsh at 928-754-6247.
The Talent Quest National Karaoke Finals will be held at the 2700 Club inside the River Palms and in The Pavilion Theater at the Tropicana, Sept. 19-2a4. Karaoke singers from across the country will compete for cash prizes in various categories. Preliminary rounds will be held Monday-Thursday from11 a.m. to 6 p.m.; followed by semi-finals on Friday from 10 a.m. – 8 p.m. Both are free. The finals will be on Saturday from 7-11 p.m. Tickets are $10.
The 20th Annual "River Cruizers Roddin on the River" will be held in the Riverside's South Parking Lot, Sept 22-25. This major fundraiser car show will include a wide variety of events: Show 'n' Shine, vendors, car corral, auto parts swap meet, DJ music, contests, games, raffles, poker walk, drawings and more. Hours are Thursday noon-10 p.m., Friday and Saturday 8 a.m.-10 p.m., and Sunday 7 a.m. awards. Visit rivercruizers.com for details.
An "Italian Festival" will be held on the Riverwalk between the Colorado Belle and Edgewater, Sept. 23-25. The free event will feature the music of Lena Prima and Italian food from the Colorado Belle's Mangia! restaurant with food and beverages being sold separately. Hours will be 4-9 p.m. on Friday, noon to 9 p.m. on Saturday, and noon to 6 p.m. on Sunday.
It will be Senior Senior Prom time with "A Night to Try to Remember" at the Avi Grand Ballroom on Saturday, Sept. 24 from 7-10 p.m. The event will be a classic prom party with a "King and Queen" and the "Best Dressed Prom Couple" winning $100 in Xtra Bucks Bonus, music by Robbie and the Knights, and drawings for prizes being held throughout the night. Cost is $12 or two-for-one with an Avi Advantage Club card.
The Tropicana will hold the "Viva Tropicana Classic Car Show" in the North Parking Lot, Sept. 30-Oct. 2. The event will feature classic cars, classic low riders, classic muscle cars, American made motorcycles, vendors, food and beverage booths, with music by DJ Big Shorty on Friday and Saturday during the car show. Tierra featuring the Salas Bros. and Malo will perform in the Pavilion Theater on Friday and Saturday at 8 p.m. Tickets are $20. New Voice will perform on Friday and Saturday from 9 p.m. – 1 a.m. in Victory Plaza with free admission. There will be no charge to view the cars and a $25 entry for a car; call 800-343-4533.
"Das Beer Fest" will be an Oktoberfest event with a variety of German food and music provided by an oompah band held on the Riverwalk between the Colorado Belle and Edgewater, Oct. 7-9. The event is free to attend with food and beverages sold separately. Hours will be 4-9 p.m. on Friday, noon to 9 p.m. on Saturday, and noon to 6 p.m. on Sunday.
Steve March Torme will sing the hits of his father Mel Torme plus contemporary songs on Friday, Oct. 15 at the Aquarius. Tickets are $15.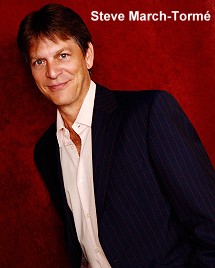 Pure Aloha Laughlin - a salute to everything Hawaiian with traditional Polynesian entertainment, vendors selling Polynesian merchandise, and a wide assortment of traditional Islands cuisine will take place at The E Center at the Edgewater, Oct. 22 and 23. Entertainment will include one of the premier Hawaiian bands, Kapena on Saturday at 8 p.m. as well as numerous other Polynesian bands and dance troupes throughout the event. Hours are 10 a.m. – 10 p.m. on Saturday and 10 a.m. - 5 p.m. on Sunday. A weekend pass is $12; $10 on Saturday and $5 on Sunday. Children 12 and under are admitted free.



CONTINUE ON TO...:


>THIS WEEK'S LAS VEGAS NEWS
>LAST WEEK'S LAUGHLIN NEWS
>VEGAS VIEW FULL ARCHIVES
>Return to "Heard Around Town"
>Return to Las Vegas Leisure Guide