CHICAGO WILL ROCK THE RIO VISTA AMPHITHEATER!

Rock 'n' roll royalty Chicago will pay a visit to Harrah's Rio Vista Amphitheater on Friday, Sept. 22 with a 9 p.m. show. Tickets start at $39.90.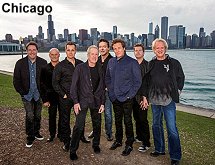 Chicago is one of the biggest selling rock 'n' roll bands of all time having sold more than 100 million records worldwide. They sold 40-plus million alone in the 1970s, making them the No. 1 U.S. charting group of that decade. The 10-piece band has had five No. 1 albums, 18 platinum albums, eight multi-platinum albums and 21 Top 10 singles. The group was inducted into the Rock and Roll Hall of Fame in 2016 and members were inducted into the Songwriters Hall of Fame in 2017.
Chicago is currently celebrating 50 years together.
BEACH BOYS BRING FUN, FUN, FUN TO EDGEWATER
The Beach Boys captained by Mike Love will headline a rock 'n' roll concert at 7 p.m. on Saturday, Sept. 16 at The Edgewater's E Center. For five-plus decades as America's first pop band, the group continues today with a schedule averaging 150 shows a year. Ticket range is $45 to $85.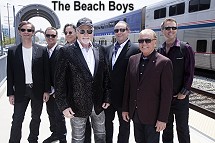 Founded in Hawthorne, Calif., in 1961, The Beach Boys were originally comprised of the three teenage Wilson brothers Brian, Carl and Dennis, their cousin Mike Love, and school friend Al Jardine. In 1962, neighbor David Marks joined the group for their first wave of hits with Capitol Records.
In 1974 Love's concept album "Endless Summer" ignited a second generation of Beach Boys fans. Over the decades, the group found the key to unfading youth through their music and earned a place as a beloved American institution. The Beach Boys were inducted into the Rock and Roll Hall of Fame in 1988 and are recipients of The Recording Academy's Lifetime Achievement Grammy Award.
THE BAND PERRY PAYS A VISIT TO LAUGHLIN
Known for their boundary-pushing live performances, The Band Perry will appear for a citywide concert at the Laughlin Event Center on Friday, Oct. 6 at 8 p.m. Ticket range is $35-$65 with suites at $150-$200.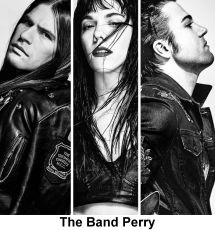 The Band Perry is a trio of siblings Kimberly, Reid and Neil Perry. They signed with Republic Nashville in August 2009 and released their self-titled debut contemporary country album in October 2010. Their second album, "Pioneer," was release in April 2013. In 2016, they signed with Interscope Records and this year they are releasing their third album, "In My Imagination," with lead single "Stay in the Dark." An unstoppable presence in music, they've sold two and a half million albums and 12 million singles.
With their rise in stardom, their track "Live Forever" was the theme song for Team USA at the 2016 Summer Olympics in Rio. The Grammy Award winning group has made many television appearances and even appeared on "Celebrity Family Feud" in July 2016.
LOS CHICOS DEL 512 PRESENTS SELENA TRIBUTE SHOW AT AVI
Selena tribute band Los Chicos Del 512 will present a replica concert experience taking the audience back in time on Sunday, Sept. 24 at 4 p.m. in the Avi Grand Ballroom. Tickets start at $15.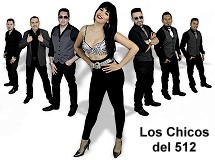 The group's lead singer is Evelyn Molina, who was born in Yuma, Ariz., and began performing at age 8 for local community events. By age 11, she competed in the hit Univision show "Quiero ser Estrella" and went on to become a three-time show winner.
Molina continued performing as a soloist in regional events while in high school and college. In 2014, she was a contestant of La Voz Mexico 4, where she was a member of Ricky Martin's team. In addition to working with Los Chicos Del 512 musicians, Molina is an entrepreneur masterminding her family's chain of restaurants, which are becoming in the southwestern part of Yuma County.
COUNTRY DUO MONTGOMERY GENTRY STOP AT E CENTER
Eddie Montgomery and Troy Gentry, two boys from Kentucky, first burst onto the national scene in 1999 with their defiant "Hillbilly Shoes." The hard driving country duo called Montgomery Gentry will headline the E Center at the Edgewater on Saturday, Sept. 30 at 8 p.m. Ticket range is $35 to $75.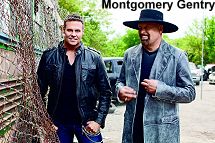 Despite the millions of albums sold, the sold out shows and the scores of awards, Montgomery Gentry remains in touch with its working class roots. The duo has fourteen Top 10 singles, including five No. 1s: "Something To Be Proud Of," "If You Ever Stop Loving Me," Lucky Man," "Back When I Knew It All" and "Roll With Me." It is their induction into the venerable Grand Ole Opry in 2009 that means the most to them. They were acknowledged by the Academy of Country Music as the 2010 winners of its Humanitarian Award. They are active participants in many charitable organizations, including the U.S. military, the TJ Martell Foundation, Camp Horsin' Around and the Make-A-Wish Foundation of Middle Tennessee among numerous others.
LAUGHLIN EVENT CENTER FEATURES CHAMPIONSHIP BULL RIDING
When it comes to an adrenalin rush, Championship Bull Riding (CBR) knows how to deliver excitement when the Colorado River Chute Out comes to town on Saturday, Sept. 9. Riders competing for a $30,000 prize package will take on the bulls at the Laughlin Event Center at 8 p.m. with tickets starting at $25. Gates will open at 6:30 p.m. and following the event the famous pro-rodeo champion Tuff Hedeman will sign autographs with the bull riders.
This year's competition will feature the CBR 8 Second Format which has a three-round no guarantee tournament style. The field of competition begins with 24 riders with 12 advancing to the semi-final round and finally four riding for the win.
This event will also feature the popular "other side of the ride," the CBR's Bull Team Challenge competition. Bull owners from all around the country will bring three bulls that are featured during the first two rounds of competition. The bulls are competing for points based on their performance in the arena plus time ridden that is added to the bull's score. The owner with the aggregate three highest-scoring bulls will receive the first place $20,000 as the top four places share the total $45,000 package.
TROPICANA HOSTS NATIONAL KARAOKE CONTEST
The 17th Annual Talent Quest National Karaoke Contest will bring karaoke singers, both domestic and international, together to compete for a share of $25,800 in cash and prizes in variety of categories Sept. 10-17 in the Pavilion Theater at the Tropicana. The preliminary rounds are Monday-Thursday; quarter finals Friday; and semi-finals and finals Saturday. Viewing is free for the preliminary rounds with a slight fee for the finals. Entry is either by winning qualifying contests venues or self-sponsorship for $475.
COLLIN RAYE HEADLINES AT THE RIVERSIDE
It will be "An Evening with Collin Raye" in Don's Celebrity Theatre at the Riverside Sept. 14-16 at 8 p.m. Tickets are $30.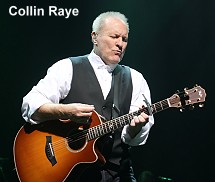 Country artist Collin Raye from Arkansas was one a big hit makers in the 1990s. With 24 top ten records and 16 No. 1 hits, Collin still continues to crank out soulful, heartfelt material with the honesty and richness that is signature to his vocals alone.
Raye has been nominated 10 times for vocalist of the year; five by the CMA and five by ACM.
Raye has consistently used his stardom to advance social causes. His new outreach is very personal after the loss of his precious 10 year old grandchild, Haley, in 2010. Raye and his daughter Britanny established The Haley Bell Blessed Chair Foundation to honor her memory.
VIVA TROPICANA CELEBRATION INCLUDES CAR SHOW
Viva Tropicana Celebration & Car Show will be held at the Tropicana Friday-Sunday, Sept. 29-Oct. 1. This hotel's annual staple event features Latin-inspired live music, a wide variety of custom hot rods, low riders, show N shine, vendors, DJs, Sopas on Sunday from 8-11 a.m., and more.
The car show on Friday and Saturday from 10 a.m. to sunset will be held in the North Parking Lot. Viewing is free and open to the public. To enter a car the fee is $25.
On Friday and Saturday, the Tropicana for the first time during the event will host Lucha Libre Voz - Live Professional Wrestling in the Pavilion Theater at 8 p.m. each night. The Lucha Libre Voz event will feature international Lucha Superstars from Mexico and United States. The main event on Sept. 29 will be a championship match for the first Tropicana Laughlin Official Belt Title. The Sept. 30 event will be the Voz Ultra Championship Match where recognized international Lucha stars compete. Featured during these events will be King Kappa, Zagan, El Dragon among others. Tickets are $15.

There will be a dance party on Friday and Saturday in Tango's Lounge with Latiln Crooners from 4:30-8:30 p.m. and Stone Soul from 9 p.m.-1 a.m. Another dance party will be in Victory Plaza with Thee Champagne Band 4-8 p.m. and Rocky Padilla Band 9 p.m.-1 a.m.
TOP OF NEXT COLUMN
RIVERSIDE PROMOTES VARIETY OF TRIBUTE SHOWS
Many music stars and groups will be honored by tribute shows at the Riverside in Don's Celebrity Theatre. Acts being acknowledged include Garth Brooks, Barry Manilow, and Motown Legends…The Four Tops, The Temptations, The Marvelettes with special guests Barry White and Stevie Wonder. All shows are at 8 p.m.
The "Ain't Goin' Down, Ultimate Tribute to Garth Brooks" is Sept. 7-10 starring award winning tribute artist Eric York backed by a five-piece band. York, who was an original member in "Country Superstars," has made a name for himself in the tribute world as one of the best of the best at catching the essence of Brooks. He's been performing as the superstar for 20 years. Tickets are $30.
Mark O'Toole, who won as a vocalist on "Star Search" in 1994, will headline "A Night at the Copacabana: Tribute to Barry Manilow" Sept. 20-24. This show spotlights the prolific singer, songwriter, Barry Manilow. It is not a tribute show but a tribute to the Manilow's music starring O'Toole backed by a nine-piece band. O'Toole performed for two decades on the Strip in Las Vegas and most recently at the Smith Center. This is after beating Stage IV Hodgkin lymphoma. Tickets are $30.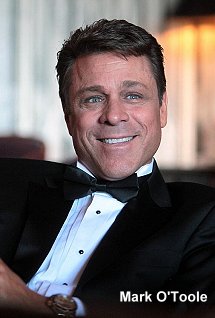 "Legends of Motown" is an Old School Tribute Show taking place Oct. 4-8. This production captures the look, the sound and the feeling of being at a Motown concert. Each group, which includes The Four Tops, The Temptations, and The Marvelettes, is talented in recreating their renditions of the Motown era. The performers pack a lot into one evening with impressions and also feature special guest stars Barry White and Stevie Wonder. Tickets are $36.
EDGEWATER HIGHLIGHTS DIFFERENT COMEDIANS EVERY WEEKEND
"Comedy on the Edge" in The Edge Lounge at the Edgewater occurs every Friday-Sunday with two stand-up comedians taking center stage at 7 p.m. Tickets are $15 with a $2 discount on Sundays for U.S. veterans.
Future comedians include: Sept. 1-3 Jamal Doman and Kristin Lindner; Sept. 8-10 Marc Yaffee and Adam Murray; Sept. Sept. 15-17 Sid Davis and Rick D'Elia; Sept. 22-24 Beny Mena and Rich Williams; Sept. 29-Oct. 1 Chas Elstner and Maria Herman; and Oct. 6-8 Adam Hunter and Jonathan Gregory.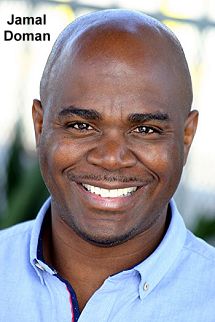 Jamal Doman is paired with Kristin Lindner Sept. 1-3. For 23 years as a stand-up comedian, Doman's material has been about everyday life, family and relationships. The Philadelphia native was attracted to comedy and gave his own stand-up chops a try by entering a talent show. In 1998, Doman moved to Los Angeles and became an industry favorite. He's starred in films such as "Repos," "The Greatest Song" and "Streets." Currently he is releasing "Consequences & Repercussions" recorded live at The Comedy Underground in Seattle, Wash. Doman, who is from the hood, refers to his comedy style as "sophisticated ghetto."
Marc Yaffee will share the stage with Adam Murray Sept. 8-10. Yaffee is a 16-year comedy veteran who considers himself a comedy buffet writer because he likes to feed the audience his views and observations on every subject from family and his adoption to politics and pop culture. Yaffee is an award-winning comedian featured on the Showtime special, "Goin' Native: The American Indian Comedy Slam," and a founding member of the Pow Wow Comedy Jam. Jaffee has performed five times overseas for the troops in the Middle East, Europe and Asia. He won the Ventura Comedy Festival's Funniest Person Contest in 2012 and is a guest columnist for Indian Country Today Media Network.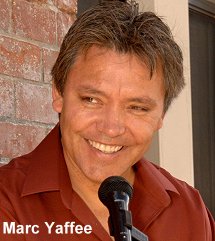 Sid Davis and Rick D'Elia will create the laughs Sept. 15-17. Davis, an 11-year stand-up veteran, has worked with many well know comedians, been a co-host of a Charlotte, N.C., TV show, and appeared on "Crazy Late with Johnny Millwater." Davis' material is all about family, money and making our way through life. He grew up in a small farm community in Southwestern Ohio and is the youngest of four children. After graduating from Ohio University's School of Communications, Davis had many jobs including salesperson and a copywriter at a small radio station, six years in the insurance business, airline baggage handler, and aircraft technician.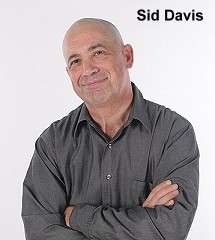 Beny Mena is booked with Rich Williams Sept.22-24. Los Angeles native Mena made his stand-up comedy debut in 1999 at the Laugh Factory and was an instant hit. He's worked nonstop since then. Mena is best known as one of the most successful and charismatic Latino comics of the World Famous Laugh Factory. Mena's comedy is experience based on his life growing up on the streets of Los Angeles…his interaction with neighborhood drunks, cops with grudges, and judges with loud gavels.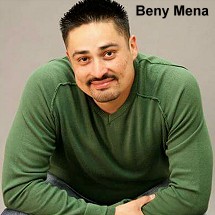 Chas Elstner and comedienne Maria Herman will visit Sept. 29-Oct. 1. Elstner, a 37-year comedy veteran, is a high energy comic who doesn't stay on one subject. He covers everything from raising kids to nuclear fusion. Elstner spent two years as an acrobat and clown with the Ringling Bros. and Barnum & Bailey Circus. He has performed with Jay Leno, and has a list of well-known comedians who opened for him in their early careers, including Ellen DeGeneres, Steve Harvey and Larry the Cable Guy. Elstner has appeared in more than 30 TV programs.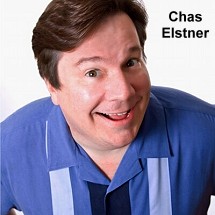 QUICK TIDBITS
There will be fireworks over Labor Day weekend. At the Avi the free Thunder in the Sky Fireworks Show at 8 p.m. will take place Sunday, Sept. 3 on the beach with vendors, food and beer.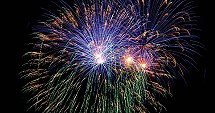 Many festivals are planned along the Riverwalk at the Colorado Belle. Two are set in September. The Labor Day Riverwalk Festival is Sept. 1-3 with Li'l Elmo & the Cosmos and the Hal Savar Band on the Loading Dock Stage. The Country Hoedown Festival with live country music will follow Sept. 8-10.

The Laughlin Bikes 'N' Rods Music Festival will be held in the Colorado Belle Parking Lot Saturday-Sunday, Nov. 18-19. Cost is $10 for one-day pass or $15 for two-day pass.
The Roddin' on the River Car Show will be held in the Riverside Parking Lot Thursday-Sunday, Sept. 21-24. Car show hours are Thursday noon-8 p.m.; Friday 8 a.m.-9 p.m.; and Saturday 9 a.m.-8 p.m. The awards ceremony is Sunday at 7:30 a.m. in the Starview Room with a $2 admission fee.
With Halloween in mind, the Haunt & Glow Car Show will bring holiday fun to the Tropicana the weekend of Oct. 27-28. This event will include a show N shine, vendors, Halloween costume contest, car light show and more. There will be free car viewing Friday 1-6 p.m. and Saturday 9 a.m.-7 p.m. The costume contest and light show will be Saturday at 6 p.m. with awards at 10 a.m. on Sunday in the Pavilion Theater.
Following The Band Perry at the Laughlin Events Center, Toby Keith will take the stage with opening act Ned LeDoux on Saturday, Oct. 28 and Kid Rick will impress on Nov. 11.
Gabriel Iglesias will headline the Rio Vista Amphitheater at Harrah's on Saturday, Oct. 14 at 8 p.m. Tickets start at $34.40.
Smokey Robinson will groove at the Edgewater in the E Center on Saturday, Nov. 18 at 8 p.m. Tickets are $40, $50, $80.
For the eighth year in a row, Aquarius Team Members spent the month of July collecting pens, notebooks, markers, pencils, crayons and more in a property-wide School Supply Drive to help three local schools start the year off with necessary resources. A total of 15,897 items were collected, a12.5 percent increase over the prior year.
The Avi will host the World Fighting Championships 78 in the Grand Ballroom on Saturday, Sept. 9 at 8 p.m. Tickets start at $30.
For Laughlin, the 20th annual Community Achievement Awards will be held on Saturday, Oct. 7 at 5 p.m. at the Aquarius. The black-tie gala honors local citizens, organizations and businesses.
CONTINUE ON TO...:

THIS WEEK'S >LAS VEGAS NEWS
LAST MONTH'S >LAUGHLIN NEWS
>VEGAS VIEW FULL ARCHIVES
Return to >"Heard Around Town"
Return to >Las Vegas Leisure Guide