TROPICANA EXPRESS WELCOMES LIVERPOOL INVASION
The Liverpool Invasion featuring Billy J. Kramer and The Dakotas will take the stage at the Pavilion Showroom at the Tropicana Express on Sept. 5 and be joined by Terry Sylvester formerly of The Hollies and Joey Molland of Badfinger. Tickets for the 8 p.m. show are $25, $35 and $45, call 800-243-6846.
The Dakotas were formed in Manchester, England, in 1960, and the name was suggested by a local promoter who wanted the band to dress up as Native American Indians. The Dakotas, who had their heyday in the `60s, re-formed in the late `80s and recruited vocalist Eddie Mooney and session musician Toni Baker. They still tour and record.
Billy J. Kramer, born William Howard Ashton in August 1943, in Bootle, Liverpool, England, was a British Invasion / Merseybeat singer. In sharing Brian Epstein as a manager with The Beatles, he enjoyed access to the songwriting of John Lennon and Paul McCartney, recording several of their original compositions.
The Dakotas would not join Kramer without a recording contract of their own. Collectively, they were named Billy J. Kramer with The Dakotas to keep their own identities within the act.
Terry Sylvester was born in January 1947 in Liverpool, England. At age 16, he turned pro and was sharing the stage with the Beatles regularly in and around Liverpool. In December 1968, Graham Nash left the Hollies to form Crosby, Stills, & Nash and the remaining members contacted Sylvester and the rest was history.
Unlike many of his contemporaries, Sylvester owns the rights to all of his recordings and songs. His music publishing company Charlotte Music has more than 250 songs in its catalogue. Sylvester has been awarded five Platinum, nine Gold, and six Silver Discs. As well as performing with his backing band, Sylvester also appears in concert with his solo up close and personal "Live & Acoustic" stage act.
Joseph "Joey" Charles Molland, born in 1947 in Liverpool, England, is a composer and rock guitarist whose recording career spans four decades. He is best known as a member of Badfinger. Molland auditioned for the band Badfinger in November 1969 and was subsequently hired. Most of Molland's career since 1983 has been with various groups performing tours under the Badfinger name, or as "Joey Molland's Badfinger." Earlier versions of these groups sometimes included original Badfinger drummer Mike Gibbins.
COMIC JON REEP SPARKS LAUGHS AT THE RIVERSIDE
Comedian Jon Reep will headline at Don's Celebrity Theatre at the Riverside Sept. 3-6. Tickets for his 8 p.m. show are $30, call 702-298-2535 ext. 616 or 800-227-3849, ext. 616.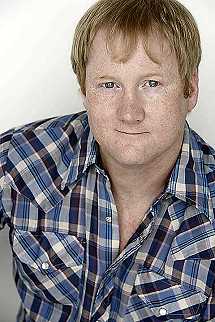 Jon Reep was born and raised in Hickory, N.C., and has been a full-time traveling comic since 1998. On season five of "Last Comic Standing" on NBC, Reep was the winner. As an actor, he has played the pot smoking farmer "Raymus" in the hit movie "Harold and Kumar Escape From Guantanamo Bay," and the dim-witted cop Gerald Bob in the ABC sitcom "Rodney." He's also the redheaded hillbilly "Hemi guy" in the Dodge Truck commercials.

TOP OF NEXT COLUMN
AQUARIUS PRESENTS 12TH ANNUAL FIESTA FUNDRAISER
The Aquarius is proud to present the 12th Annual Fiesta and 10K Give Away to benefit the Boys & Girls Clubs of the Colorado River. The fiesta is one of the largest fundraising events of the year and will be held on Friday, Sept. 25 in the Aquarius Pavilion with doors opening at 5:30 p.m.
Local companies will compete in this year's "Best Margarita in the Tri-State" contest. Judged by a notable panel of community leaders, winners will be awarded in "Best Blended Margarita," "Best Margarita-Rocks" and the "People's Choice" categories. Participants decorated booths will also be judged.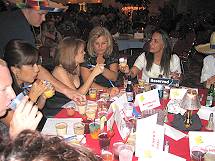 There area a variety of packages and a chance to win $10,000. Fiesta tickets are $35, which includes entry to the event and unlimited appetizers and margaritas. The $100 10K tickets include one chance to win $10,000. Only 250 will be sold. Other packages involve advertising.
The 1,907-room Aquarius is offering a special room rate of $29.99 with the purchase of a fiesta ticket. Prior reservations should be made and a ticket holder must show a ticket at check-in. For more information, call 800-662-5825 or 702-298-5111.
RIVER PALMS FEATURES SAMMY'S COMEDY BY THE SHORE
Ongoing at the River Palms is Sammy's Comedy by the Shore, Wednesday through Sunday at 8 p.m. Upcoming comics are Adam Hunter and Aaron Bowden, Sept. 2-6. Tickets are $15, call 800-835-7904.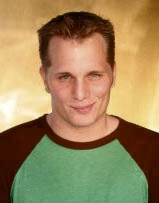 Adam Hunter was a top eight finalist on the six season of "Last Comic Standing." He headlines all over the country and usually performs every night. On stage, he talks about his issues concerning relationships, his dysfunctional family, and other life observations. One of his life experiences was having his mother abandon the family when he was 3 years old.
EDGEWATER HIGHLIGHTS DIFFERENT COMEDIANS EVERY WEEKEND
"Comedy on the Edge" with two stand-up comedians featured each Friday, Saturday and Sunday at 7 p.m. in Kokopelli's Showroom has Don Friesen and Jim Connolly Sept. 4-6. Future lineup includes: Sept 11-13-Bruce Baum and Bruce Heppler; Sept 18-20-Barry Diamond and Rick Pulido; and Sept 25-27-Rickey Shackleford and Lee Levine. Tickets are $10, call 702-298-2453.
EDGEWATER AND COLORADO BELLE HOLD OUTDOOR FESTIVALS
The San Gennaro Festival Laughlin will be held, Sept. 4-6, on the Riverwalk between the Edgewater and Colorado Belle resorts. This Italian festival will feature music by Lena Prima, Italian food, carnival games. Hours for the Friday-Sunday event are 2 - 10 p.m. with the music beginning at 8 p.m.
Later that month, Sept. 18-19, the Mexican Independence Celebration" in the same location will highlight a strolling mariachi band and Mexican food. Hours on Friday are 4-10 p.m. and on Saturday 2-10 p.m. For both events, admission will be free with food and beverages sold separately.

CONTINUE ON TO...:

>THIS WEEK'S LAS VEGAS NEWS
>LAST WEEK'S LAUGHLIN NEWS
>VEGAS VIEW FULL ARCHIVES
>Return to "Heard Around Town"
>Return to Las Vegas Leisure Guide