FRANK CALIENDO SIGNS 10-YEAR DEAL TO PERFORM AT MONTE CARLO


Comedian/impressionist Frank Caliendo will become a permanent Strip headliner with his new show at Monte Carlo opening Monday, Oct. 12. He has signed an exclusive 10-year agreement with the hotel. Tickets for Monday-Tuesday and Friday-Saturday 9:30 p.m. performances begin at $59; call 702-730-7160 or 877-386-8224.

Known for his dead-on impressions, his new show will include a live band, video segments, sketches and possibly some guest appearances. Caliendo says, "No two shows will be alike."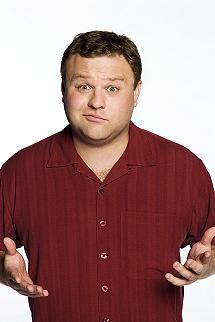 Caliendo has been a regular on America's No. 1 pre-game show, "FOX NFL Sunday" with Terry Bradshaw and Howie Long. He's a veteran of sketch comedy, and has starred in his own television show, "Frank TV" on TBS, spent five years on "MadTV," and has had numerous appearances on Comedy Central.

Column Continues Below Advertisement


MONTE CARLO'S BREW PUB WILL REOPEN SEPT. 2 AS THE PUB
Formerly the Brew Pub at Monte Carlo, The Pub is scheduled to reopen Sept. 2 following a makeover. The Pub will introduce new beer selections, a new menu, and the musical duo Zowie Bowie every Friday and Saturday night. There will be a selection of more than 50 distinctive beers and 15 specialty burgers. The Pub will open daily at 11 a.m.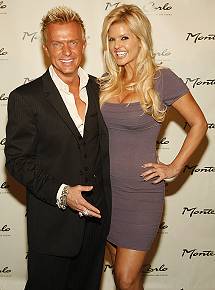 IT'S REIGNING PURPLE REIGN AT HOOTERS
Purple Reign, the Ultimate Prince Tribute Show, will be performing in the Night Owl Showroom at Hooters every Friday and Saturday night at 11 p.m. and officially open on Sept. 11. Tickets are $19.99, call 702-739-9000.
The show pays tribute to groundbreaking artist Prince and his performance in the movie "Purple Rain." This year marks the 25th anniversary of the classic 80's movie. Purple Reign has risen to international acclaim and recognition as the world's No. 1 Prince Tribute show. On Nov. 17, 2008, the group became the first ever tribute/impersonator act to appear as the musical guest on "The Late Show with David Letterman." This show was later chosen by CBS and "The Late Show" to ring in the New Year and re-aired Jan. 1, 2009; making it the first musical performance of 2009 on Letterman.
BELLAGIO PRESENTS `12 + 7: ARTISTS AND ARCHITECTS OF CITYCENTER'
Bellagio Gallery of Fine Art (BGFA) will debut "12 + 7: Artists and Architects of CityCenter" on Sept. 18. Organized in partnership with the CityCenter Fine Art Collection, the exhibition will feature sculptures, drawings, paintings and models by 12 of the contemporary art stars and seven of the master architects whose work will revolutionize the Las Vegas landscape when CityCenter opens in December 2009. The display will run through April 4, 2010.
THE TEMPTATIONS RETURN TO THE ORLEANS SHOWROOM
From Sept. 17-20, The Temptations Otis Williams, Bruce Williamson, Terry Weeks, Ron Tyson and Joe Herndon will bring classic Motown to The Orleans Showroom for four nights at 8 p.m. each evening. Tickets are priced from $49.95, call 702-365-7075.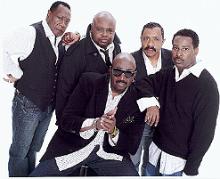 The Temptations are an essential component of the original Motown machine invented by Berry Gordy and began their musical career in Detroit in the early `60s. In 1964, Smokey Robinson wrote and produced "The Way You Do the Things You Do," the first major hit for The Temptations. An avalanche of hits followed, including "My Girl." The group is also known for smooth-stepping and flawless presentations.
HENDERSON'S SUPERRUN CLASSIC CAR SHOW HAS FREE ENTERTAINMENT
The Super Run Classic Car Show, Southern Nevada's largest car show, will celebrate its 10th anniversary, Sept. 24-27. The kick-off party at The District at Green Valley Ranch on Sept. 24 will give a sneak peak at the classic vehicles. Spectator admission is free, visit www.HendersonLive.com.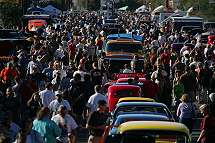 Free entertainment will include the golden boys of surf, The Jan & Dean Show featuring surviving Jan & Dean member Dean Torrence, A California Beach Party! and country music star Aaron Tippin at the Henderson Events Plaza.
Opening for The Jan & Dean Show on Sept. 25 will be special guests, Lukas Nelson & Promise of the Real at 7 p.m. As the son of legendary Willie Nelson, Lukas Nelson and the band recently released their debut album, "Brando's Paradise Session."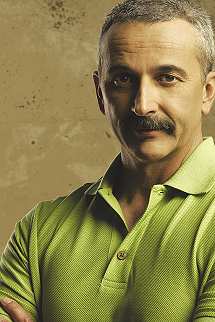 Aaron Tippin will perform on Sept. 26 at 8 p.m. Local country act Third Town will open the show at 7 p.m. Last year, Third Town was featured on the sixth season of NBC's "Nashville Star," becoming a top 12 finalist. Currently, Third Town performs every Friday inside the Access Showroom at Aliante Station, as well as Saturdays at the Las Vegas Country Saloon.

TOP OF NEXT COLUMN
CHEAP TRICK SHOW AT HILTON ADDS SPECIAL GUESTS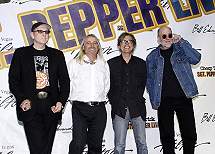 "Sgt. Pepper Live" featuring Cheap Trick will be performing an exclusive engagement Sept. 13-15, 17-19 and 21-23 at the Las Vegas Hilton and joined on stage by special guest artists Joan Osborne, Ian Ball and Rob Laufer. All these acts performed at the Holllywood Bowl's 40th anniversary celebration of the "Sgt Pepper's Lonely Hearts Club Band" in 2007. Several more guest artists will be announced closer to the show dates. Tickets are $65, $80 and $95, call 702-732-5755 or 800-222-5361.
HARD ROCK PROMOTES AUSTRALIAN PINK FLOYD SHOW
The world premiere of the new "Big Pink Greatest Hits World Tour," will include note-for-note musical excerpts from Pink Floyd's legendary albums. Having already wowed audiences stateside over the course of the last five years, this new `Big Pink Greatest Hits World Tour' will be even bigger featuring a new stage production with more animation, lasers, costumes and inflatables. Tickets for the Sept. 20 performance at the Hard Rock are $35, call 800-745-3000.
`NAUGHTY BOYS HYPNOSIS SHOW' OPENS AT HARMON THEATER
The "Naughty Boys Hypnosis Show" starring Rolan Whitt and Corbin Craft has opened its nightly 9 p.m. show at the Harmon Theater at the Miracle Mile Shops at Planet Hollywood. Sons of a Las Vegas legend, Dr. Naughty, the boys are bringing their own brand of comedy to stage hypnotism and have created their own new sketches, while continuing to perform some of Dr. Naughty's most famed sketches. Tickets are $47.97 and $67.97.
CANNERY WILL HOST HERMAN'S HERMITS AND THE TURTLES
The Cannery will host two of the most popular acts from the `60s. Herman's Hermits starring Peter Noone and The Turtles featuring Flo and Eddie on Saturday, Sept. 26. Tickets start at $14.95, call 702-507-5757 or 866-999-4899.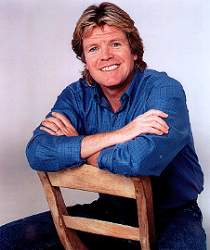 Peter Noone has been delighting audiences nearly all his life first as a child actor and later as the lead singer of the English rock band, Herman's Hermits. The band reached international success in 1964. They sold more than 60 million recordings, had 14 gold singles and are best known for the songs, "Mrs. Brown, You've Got a Lovely Daughter," and "I'm Henry VIII, I Am." The Turtles has been a partnership that began in a Los Angeles high school choir. In 1965, the band established itself as stars when their debut single, an arrangement of Bob Dylan's "It Ain't Me Babe," reached the Billboard Top Five.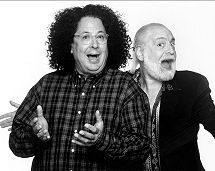 QUICK CLIPS
The first ever Phantom Fans Week at the Venetian is coming up Sept. 16-20 and being hosted by "Phantom - The Las Vegas Spectacular" at The Venetian. This event will offer exclusive behind-the-scenes access, a Masquerade Ball with the cast of "Phantom" and an opportunity to hear from Phantom's
honorary guest and legendary director, Hal Prince. Information about the different registration levels is available at http://www.phantomvegasoffers. com/fansweek.
The Sahara will be the official headquarter hotel for Las Vegas BikeFestT 2009 scheduled to take place Oct. 1-4. It will be a weekend for thousands of motorcycle enthusiasts and plenty of bikes.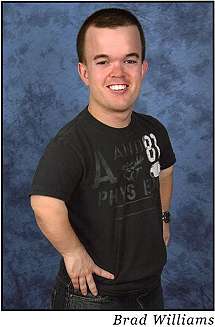 The Comedy Stop at the Sahara has Brad Williams, Michael Somerville and Louisiana native Lisa Landry performing Aug. 31-Sept. 6. Williams has used his natural comedic ability to overcome adversity in his life. Born with achondroplastic dwarfism, Williams overcame adversity by using his condition to create comedy and humorous anecdotes to make people comfortable and laugh. Somerville's dating column "Jake: A Man's Opinion" can be read monthly in "Glamour Magazine."
Roy's Aloha Kitchen Challenge will be held at Roy's on Flamingo on Tuesday, Sept. 15 from 6 to 9 p.m. Students from Le Cordon Bleu College of Culinary Arts Las Vegas will team up with seasoned professional chefs in a cooking challenge where the winning team's student will win a Roy's internship. Guests will be treated to a five-course meal. Cost is $65, call 702-691-2053. The City of Henderson continues its partnership with the Las Vegas Hawaiian Civic Club to present the 19th annual Prince Jonah Kuhio Ho'olaule'a Pacific Islands Festival, Sept. 12-13, at the Henderson Events Plaza from 9 a.m.-6 p.m. Admission and parking is free. There will be more than 100 exotic food and craft vendors, culinary demonstr
The Sahara will open its first tattoo shop in early October 2009 in the retail space across from the front desk. 3 Lions Tattoo also has a location inside the Riviera. The shop will be open daily from 10 a.m. to 2 a.m. with extended hours on the weekend.Tropicana Block Parties are held with free entertainment on Fridays and Saturdays through Labor Day from 5-8 p.m. and Sundays from 7-9 p.m. on the northwest corner of the property, near the main entrance and adjacent to Las Vegas Boulevard.
The 4th Annual Wine Amplified Festival will be held at Mandalay Bay Beach on Sept. 26 at 7 p.m. It will feature 150 wines, 50 wineries and entertainment. Cost is $50, call 702-632-7580 or 702-240-3066.
The Las Vegas Blues Festival will take place on Saturday, Sept. 26, from noon to 6 p.m. at the Sammy Davis Jr. Festival Plaza in Lorenzi Park, 720 Twin Lakes Drive. Cost is $5 and children 12 and under admitted free. For information, call 229-1087. Wine Walks will take place from 7 to 10 p.m. at Town Square on, Sept. 5 and Oct. 3 and at Boca Fashion Village on Sept. 26 and Oct. 1

Column Continues Below Advertisement


CONTINUE ON TO...:

>THIS WEEK'S LAUGHLIN SEGMENT
>LAST WEEK'S LAS VEGAS SEGMENT
>VEGAS VIEW FULL ARCHIVES
>Return to "Heard Around Town"
>Return to Las Vegas Leisure Guide