International superstar and iconic sex symbol Pamela Anderson is extending her run as Hans Klok's leading lady in "Hans Klok - The Beauty of Magic" at Planet Hollywood through Dec. 8. Ticket prices range from $35 to $105, call Ticketmaster at 702-474-4000 or 1-877-307-8667.
In addition to Anderson's extension, "Hans Klok -The Beauty of Magic" will add an 8 p.m. Wednesday show to the weekly performance schedule beginning Oct. 3. There will be no shows on Saturday, Oct. 13, two performances on Wednesday, Oct. 10 and Friday, Oct. 12 at 7 and 10 p.m., and one special Tuesday performance on Oct. 30 at 8 p.m.

Column Continues Below Advertisement


Comedian-ventriloquist Ronn Lucas and his puppet sidekicks Scorch, Buffalo Billy and Chuck have opened the "The Ronn Lucas Show" at the Luxor's Atrium Showroom. With his sidekicks Buffalo Billy and Scorch, Lucas mixes stand-up comedy, improvisation, audience participation, puppetry and vocal gymnastics to astonish audiences. Performances are Saturday - Wednesday at 3 p.m. with an additional show at 1 p.m. on Saturday and Monday. Tickets are $36.45 - $47.45, call 702-262-4900.
Wolfgang Puck's Chinois restaurant will host the Las Vegas Chefs' Challenge - Battle: Aloha Soy Sauce on Saturday, Sept. 15 from noon to 3 p.m.
At the competition, top chefs from around the Vegas Valley will go head-to-head to see whose cuisine using the special ingredient Aloha Soy Sauce will reign supreme. The grand prize will be the opportunity to represent Las Vegas at the national competition in Hawaii in October. Four local celebrities and a representative of Aloha Soy Sauce will make up the judges' panel and determine who will be named the competition's winner.
Tickets are $50; call Chinois at 702-737-9700. Guests will watch the battle and taste the various dishes created by the chefs to select the People's Choice Award. Tickets also entitle guests to two drinks each, appetizers created by chefs at Chinois, and the opportunity to receive door prizes provided by the competing chefs' restaurants.
Grammy Award winning band Linkin Park has just been added to the big September weekend at the Hard Rock. Linkin Park will perform on Sept. 8 at 10 p.m. live at the Hard Rock Summer Stage, the outdoor venue created for select artists. Tickets are $45, $59.50 and $75; call Ticketmaster at 702-474-4000.
"Minutes To Midnight" is Linkin Park's third studio release and was certified Platinum by the Recording Industry Association of America for sales exceeding one million copies in the United States in just four weeks. "Minutes to Midnight" debuted at No. 1 and sold 623,996 copies in its first week alone, making it the highest debut of the year. Linkin Park is also up for three MTV Video Music Awards this year for "Best Group," "Best Director" and "Best Editing In Video." The MTV Video Music Awards will take place in Las Vegas on Sept. 9.
Vegas Alliance is joining forces with "Billboard Magazine" for the "VME" Vegas Music Experience being held at the Palms. The VME will feature non-stop parties and events beginning with a meet-and-greet on Thursday, Oct. 4 and continuing 24 hours a day with pool parties, nightclub events, and live performances by the world's top DJs, bands and emerging artists performing through Oct. 10.
Emmy®-winning talk show host and comedian Ellen DeGeneres is bringing her winning personality to TBS, a division of Turner Broadcasting System, Inc., this November, when she presents "Ellen's Really Big Show," a two-hour variety special that will feature performances by top talents from the worlds of comedy and music. It will be shot at Home Box Office (HBO) and AEG Live's The Comedy Festival (TCF) in the Colosseum at Caesars Palace for which TBS serves as title sponsor. It will then premiere on TBS Sunday, Nov. 18.
DeGeneres has taken home three Emmys® as Outstanding Talk Show Host for "The Ellen DeGeneres Show" and four for Outstanding Talk Show. She began her career as a stand-up comedian and has headlined a number of award-winning specials. In 1994, she starred in her own series, "Ellen," which was followed up by "The Ellen Show." DeGeneres also used her distinctive voice to bring the absent-minded Dory to life in the hit animated film "Finding Nemo."
A new collection of works from Italian foundry Chiurazzi Worldwide - seen in prominent museums like The Getty and in private collections - will be on display at Lake Las Vegas Resort from Sept. 8 - 22. Guests wandering around MonteLago Village will be treated for free to more than a dozen bronze reproductions of the epic Laco"nte Group, Donatello's legendary David and others.
In existence since the mid-1800s, the Chiurazzi Foundry was authorized by major museums, European governments and The Vatican to create hundreds of moulds directly from the surfaces of history's most important works of sculpture created by Michelangelo, Bernini, Cellini, Donatello, Canova and countless others.
Starship starring Mickey Thomas and Survivor will perform at the Club at the Cannery in North Las Vegas on Saturday, Sept. 8 at 8 p.m. These two acts are responsible for several of the biggest hits of the 1980s. Tickets are $29.95, $19.95 and $14.95, call 702-617-5585 or 866-287-4643.
Led by Mickey Thomas' powerful vocals, Starship enjoyed tremendous success with a series of hit songs and albums throughout the 1980s. After scoring a No. 1 hit in 1979 with "Jane," the band continued to record a string of hits including "No Way Out," "We Built This City" and "Sara." Starship also earned an Oscar nomination for the No. 1 hit "Nothing Gonna Stop Us Now" from the movie "Mannequin" and "It's Not Over Till It's Over" became Major League Baseball's theme in 1987.
Sylvester Stallone commissioned Survivor to write the theme to "Rocky III." The rest is history as "Eye of the Tiger" became one of the most acclaimed movie theme songs in history and earned the group a Grammy, an Oscar nomination and a People's Choice Award for Best New Song. Survivor continued to dominate the charts in the 1980s with hit singles "Can't Hold Back," "High on You" and "The Search is Over." In 1985, Survivor recorded another theme song, "Burning Heart" for "Rocky IV," that sky rocketed the movie soundtrack to multi-platinum status.
In a special promotion with Miller Lite and the Palms, The Flaming Lips will perform at the Palms Pool and Bungalows on Sunday, Sept. 16, at 8 p.m. in a special promotion. Free tickets will be given away with specially marked packaging of 18-packs of Miller Lite.
Now through Sept. 15, concert goers can stop at any Short-Line Express, Green Valley Grocery or Speedee Mart and look for specially marked 18-packs of Miller Lite to acquire a sticker redeemable for two free tickets to the concert. The consumer will then take the sticker, along with the receipt showing proof of purchase, to The Pearl Box Office between noon and 7 p.m. to receive their tickets. For a retail locations list, visit www.spyonvegas.com or www.area108.com.
After nearly two decades of leading underground rockers with an experimental, alternative sound, The Flaming Lips released "At War with the Mystics" last year and earned two Grammy wins at this year's awards ceremony. Earlier this week, the band released their first-ever live DVD/MVI "U.F.O.s at the Zoo: The Legendary Concert in Oklahoma City."
Randy Travis is set to perform at Buffalo Bill's Star of the Desert Arena in Primm, Nev., located 25 minutes south of Las Vegas on I-15 and the state line, on Saturday, Sept. 1 at 8 p.m. Tickets are $29.95 and $44.95, call 1-800-FUN-STOP.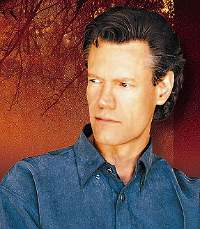 In 2003, Travis topped the charts with his song "Three Wooden Crosses" and won both a Country Music Award and an Academy of Country Music Award for Song of the Year. More recently, Travis was awarded a 2005 Grammy for Best Southern, Country or Bluegrass Gospel Album for "Worship and Faith."
Travis currently touts 22 No. 1 hits, six No. 1 albums, five Grammy Awards, six Country Music Awards, nine Academy of Country Music Awards, 10 American Music Awards, six Dove Awards, and a star on the Hollywood Walk of fame.
The male dance revue, "American Storm," at the Riviera will be closing. Their last performance will be Sunday, Sept. 2.
After a 29-year history in the New York market, Artexpo will be holding its first West Coast event at Mandalay Bay, Sept. 28-30. Tickets are $15 and 10,000 attendees are expected.
The Las Vegas Hilton continues its "Sounds of Summer Concert Series" with Latin diva Ana Gabriel Aug. 18; legendary band Earth, Wind & Fire Aug. 23-25; Heart Sept. 1-2; Marco Antonio Solis Sept. 15-16; and superstar duo Brooks & Dunn Sept. 19-22.
The Las Vegas Tenors will be performing in the Las Vegas Hilton Showroom Sept. 7 and 8. Each of the four singers - Bill Fayne, Bobby Black, Teddy Davey and Mark Giovi - possess talent that stands on its own, together their chemistry is magic. The group has performed to sold-out crowds at the Suncoast, Gold Coast, and South Point. Tickets are $48.96 and $37.96, call 702-732-5755 or 800-222-5361.
The International Fighting Organization (IFO) will put on Mixed Martial Arts (MMA), which is "no-holds barred" fighting, with nine fights and 18 contenders at the Riviera on Sept. 1. Tickets range from $30 to $150, call 702-794-9433 or 877-892-7469.
Social House at Treasure Island continues to promote sushi, sake and socializing as the restaurant introduces "2 Hours of Zen" Happy Hour, nightly from 5 p.m. to 7 p.m. The new happy hour promotion offers patrons two-for-one drink specials on Social House's Ginger Saketini and Tequila Moon specialty cocktails while they unwind and regain their Zen.
The Society of Singers (SOS) will be honoring the Vegas-based soul, pop, gospel and R&B singer Gladys Knight with its 16th ELLA Award on Sept. 10 at the Beverly Hilton. Comedian, actor and singer Wayne Brady, who headlines his own show at the Venetian, will host the ELLA Award presentation and sing. Other performers will include Melissa Etheridge, Smokey Robinson, Johnny Mathis and Kimberly Locke as well as Knight and surprise guests.
"American Idol" finalist last year, Kellie Pickler will perform at Whiskey Pete's Showroom in Primm, Nev., on Friday, Sept. 14 at 9 p.m. Tickets are $24.95, call 1-800-FUN-STOP.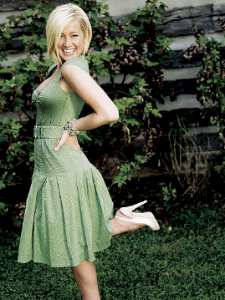 Pickler, an "American Idol" finalist last year, quickly became a fan favorite with her homespun Southern-style charm. Her debut album "Small Town Girl" was released in late 2006. The first single from that album, "Red High Heels," quickly climbed the country charts. Sales from Pickler's album made her the best selling new country solo artist for 2006.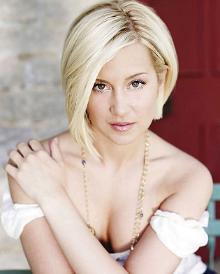 Pickler's second single, "I Wonder," is a very personal song about her absent relationship with her mother. Pickler first performed "I Wonder" on national TV on "The View" during her two-day co-hosting gig, then on Season 6 of American Idol in March 2007.
Nevada Ballet Theatre will leap on to Lake Las Vegas Resort's floating stage on Saturday, Sept. 8, at 8 p.m. with a repertory featuring the movements of world-renowned chorographers George Balanchine and Marius Petipa, and the company's own Artistic Director Bruce Steivel. The performance will showcase seven distinctive dances. Tickets are $24 for lawn seating, $60 for reserved seating and $100 for VIP seating, call 702-243-2623.
America's premier sports and entertainment artist, Malcolm Farley will appear as a special guest, creating an artist painting during the performance that will be auctioned after the concert.
The Las Vegas Hilton SuperBook is again the sponsor for the biggest football handicapping contest in the country, the SuperContest. Entrants put up $1,500 each to match their football handicapping skills against seasoned vets and newcomers. Participants pick five games each week against the spread during the pro football regular season. The best record over 17 weeks will take the top prize and last year's winner collected $259,600. Cash prizes are awarded to the top 20. Players entering the SuperContest before 4 p.m. on Sept. 3 will also qualify for a $10,000 bonus and all entries must be in by Sept. 7.
Station Casinos is bringing back four of its popular football contests including the 21-year-old $1 Million Great Giveaway ($25 entry fee), the six-year-old Football Frenzy Contest ($10 entry fee), The Challenge ($1,000 entry fee) and Last Man Standing ($25 entry fee) totaling nearly $1.5 million in prize money throughout the season. Station Casinos owns off -Strip properties: Palace Station, Boulder Station, Green Valley Ranch, Red Rock Casino, Resort and Spa, Santa Fe Station, Sunset Station, Texas Station, Fiesta Henderson, Fiesta Rancho, Barley's Casino & Brewing Company, Gold Rush, Magic Star, Wild Wild West and Wildfire.
On the weekends during football season beginning on Sunday, Sept. 9, Lucky Strike Lanes inside the Rio will be offering an $18.95 all-you-can-eat buffet and Miller Lite specials from opening kickoff until the final whistle all day long.
CONTINUE ON TO...:
>THIS WEEK'S LAUGHLIN SEGMENT
>LAST WEEK'S LAS VEGAS SEGMENT
>VEGAS VIEW FULL ARCHIVES
>Return to "Heard Around Town"
>Return to Las Vegas Leisure Guide