CHEF GIADA DE LAURENTIIS PLANS RESTAURANT AT GANSEVOORT!

Chef, author and television personality Giada De Laurentiis plans to open her very first restaurant in early 2014 at the all-new luxury lifestyle resort Gansevoort Las Vegas currently under construction. Located on the second level above the casino, De Laurentiis' outlet will become the cornerstone of the new destination featuring al fresco dining and views of the Las Vegas Strip and Bellagio Fountains.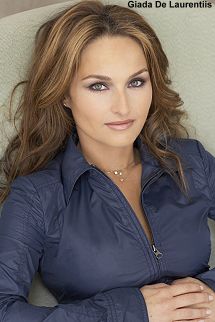 De Laurentiis' cuisine will embrace her birthplace of Rome, mirroring her passion for Italian cooking with lighter, Californian influences. Guests will enjoy her signature dishes made famous through her many cookbooks and "Food Network" television shows and a signature antipasto station. An open and airy kitchen will set the space apart.
The restaurant will reveal a modern sleek design with clean lines and pops of color and feature large glass windows providing a Strip view. Posh living room-style furniture will provide a cozy space and there will be private dining room space group functions.
Column Continues Below Advertisement
TOM COLICCHIO'S HERITAGE STEAK IS OPEN AT THE MIRAGE
Tom Colicchio's Heritage Steak is now open at The Mirage. It is the newest restaurant from the James Beard Award-winning chef who also has Craftsteak at the MGM Grand. This new dining experience is presenting open flame cooking, the culinary art of preparing meats using wood-burning ovens and charcoal grills. The 230-seat restaurant showcases Colicchio's passion for cooking with fire and using the freshest ingredients available.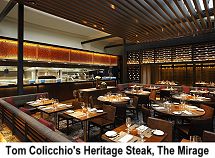 Designed by Bentel + Bentel, the restaurant welcomes guests with a glowing hearth and an expansive photo mural featuring charred firewood by photographer Amanda Weil. The rustic vibe, both natural and modern, includes a leather-clad wall and walnut-beamed ceiling. Guests wishing to grab a quick bite or cocktail before an evening out can make themselves comfortable in the handsome lounge with plush banquette seating. The restaurant also features an intimate private dining room for gatherings. Heritage Steak is open seven days a week for dinner from 5-10:30 p.m. For reservations, call 702.791.7223 or visit http://mirage.com/restaurants/heritage.aspx.
EARTH, WIND & FIRE WILL PERFORM AN HSN LIVE CONCERT EVENT
International superstars Earth, Wind & Fire (EWF) will perform at The Venetian Theater inside The Venetian on Friday, Aug. 30 for a special omni-platform HSN Live concert event broadcasting live on HSN, HSN.com and via HSN Mobile. EWF will be joined by special guests throughout the evening to perform tracks from their brand new album, "Now, Then & Forever," as well as some of their greatest hits. An exclusive CD bundle of their new release, along with a bonus CD featuring six of their greatest hits, is now available for pre-order at HSN.com for $12.95.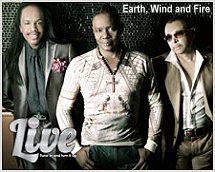 STEVE MARCH-TORMÉ PERFORMS AT THE SMITH CENTER
Steve March-Tormé will bring his "Snap, Sizzle, Pop!" to the The Smith Center's Cabaret Jazz on Sept. 27 and 28 at 7 p.m. March-Tormé backed by a quartet: Steve Rawlins on piano, Bob Sachs on bass, Mike Mechem on drums and Joe Lano on guitar, performs jazz standards, original songs, and enduring pop tunes along with paying homage to his father Mel Tormé's musical legacy. March-Tormé's other accomplished role model was his stepfather, Hal March, who was an actor and host of "The $64,000 Question Show." Tickets range from $36 to $45.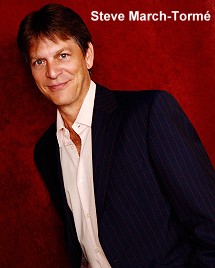 THE COSMOPOLITAN FEATURES PHOENIX AT BOULEVARD POOL
Grammy Award-winning, four-piece group Phoenix that shot to international stardom with their critically-acclaimed and gold-selling fourth album, "Wolfgang Amadeus Phoenix," will appear at The Cosmopolitan's Boulevard Pool on Tuesday, Oct. 8 at 9 p.m. Founded in the late 1990s in Versailles, the French alternative-rock act consists of Thomas Mars, Laurent "Branco" Brancowitz, Christian Mazzalai and Deck d'Arcy. The group's latest studio album, "Bankrupt!," debuted at No. 4 on the Billboard 200 following its April 2013 release. Tickets for Phoenix are $35.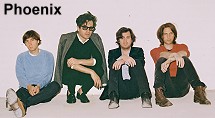 END OF SUMMER BASH FESTIVAL- CAR SHOW PLANNED AT CANNERY
The KOOL & KJUL End of Summer Bash Festival & Car Show will take place at The Cannery on Saturday, Sept. 7 at 4 p.m. In partnership with the Las Vegas Cruisin' Association and the Mustang & Classic Ford Club of Las Vegas, the car show will include classic cars from the '50s, '60s, '70s and beyond. Those who wish to bring their classic car can enter at 3 p.m. or later behind The Cannery on Aerojet Way. Starting at 5 p.m. bands that are scheduled to perform include: The Diamonds, The Kingsmen, Chris Montez, The Reflections and Izon Eden. There will be food and various vendors and the event is free and open to the public.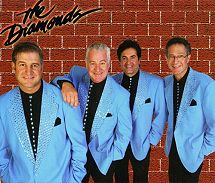 RÍ RÁ LAS VEGAS CELEBRATES ARTHUR'S DAY SEPT. 26
Rí Rá Las Vegas, located inside The Shoppes at Mandalay Place, will celebrate Arthur's Day®, with a worldwide toast on Thursday, Sept. 26 in honor of Arthur Guinness, creator of the Guinness® brand. Starting at 5:30 p.m., the authentic Irish pub will offer a free pint of Guinness® to the first 100 guests who can join Rí Rá in the worldwide toast at 5:59 p.m. In addition, Rí Rá will offer $5 Guinness® drafts, Guinness® black lagers and Guinness® foreign extra stouts from 5 to 11 p.m.
The festivities will continue at 8 p.m. when Rí Rá gives away engraved, commemorative Arthur's Day® Guinness® glasses to the first 50 guests who order a beer from the pub's Victorian bar. The Cray & Dempsey Experience, a 25-year old group, will combine several genres of music, including rap, rock and Irish folk starting at 8:45 p.m.
With the largest selection of Guinness® merchandise located in one venue outside of Ireland, the Guinness® Store Las Vegas, located next to Rí Rá, will offer customers 20 percent off all 2013 limited edition collectibles.
Additionally, Rí Rá will raise money for HELP of Southern Nevada all week when people order off of the authentic Irish pub's special HELP menu Sept. 23 - 29 during lunch or dinner, Rí Rá will donate 20 percent of all proceeds to the local nonprofit.
YOGA EXPERT JOHNNY KEST TEACHES CLASS AT LIFE TIME ATHLETIC
Life Time Athletic Summerlin health club at 10721 W. Charleston Blvd. will host "Beautiful Mind, Beautiful Body" a one-hour hot Vinyasa Flow yoga class taught by LifePower Yoga National Director, Jonny Kest at 6 p.m. on Thursday, Sept. 12. The event is complimentary to members and open to non-members for $15 by calling 702-228-2611 and registering. Kest first began practicing yoga at age12 when his father used the class to rehabilitate a back injury. After training under David Williams and Brad Ramsey, Kest opened the Michigan-based Center for Yoga, a nationally recognized yoga instruction program. Kest has been a key figure in yoga for more than 20 years.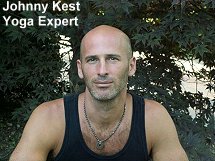 7th ANNUAL CLIF® BAR CROSSVEGAS RACE SET FOR SEPT. 18
The 7th Annual CLIF® Bar CrossVegas, the largest cyclocross race in the United States, returns with participants from around the globe and fans watching on Wednesday, Sept. 18 at the Desert Breeze Soccer Complex, 8275 Spring Mountain Rd. The first race begins at 5 p.m. World Champion Sven Nys of Belgium will be racing in his only U.S. appearance this season and two-time CrossVegas champion Katerina Nash of the Czech Republic returns to defend her title after being sidelined with an injury. Tickets are available at www.eventbrite.com/crossvegas for $8 and VIP tickets for $75. For more information, visit www.crossvegas.com.
TOP OF NEXT COLUMN
NEON MUSEUM STARTS SPECIAL GOLDEN HOUR PHOTO TOURS

The Neon Museum has introduced Golden Hour Photo Tours, which are special one-hour-long photo shoots in the Neon Boneyard timed to coincide with the golden hour of sunset or sunrise. Up to 12 individuals are given access to the Neon Boneyard to shoot photographs for "personal use" from anywhere in the Boneyard inside the designated rock-lined paths. The next Golden Hour Photo Tour is scheduled for Thurs., Oct. 3, at 5:30 p.m. Cost is $75 and $60 for residents, students, active military, veterans and seniors; email phototours@neonmuseum.org

to sign up.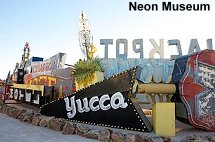 FORMER GOV. BOB MILLER SPEAKS AT CLARK COUNTY LIBRARY
Former Nevada Governor Bob Miller and Steve Sebelius, Las Vegas Review-Journal political columnist, will sit down to discuss everything from Miller's early life in Chicago to his reign as the longest-serving governor in Nevada history on Thursday, Sept. 5 at 7 p.m. at the Clark County Library on E. Flamingo. Along the way, his life path crossed with some colorful characters, prominent politicians and historic moments. A book signing and reception will follow the free public program.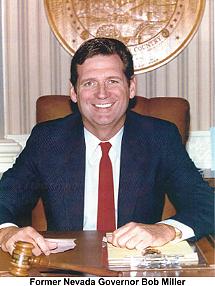 DJ CRYSTAL HEFNER HOSTS AT SAPPHIRE POOL AND DAY CLUB
Sapphire Pool & Day Club is a new $8 million, multi-level pool utopia. Special guest Crystal Hefner will host the "Playboy Playmate Weekend" there on Saturday, Aug. 31 from 3-5 p.m. She is best known for her marriage to Hugh Hefner and was Playboy Playmate of the Month in December 2009. As a DJ, she has a new single, "True Harmony," that debuted on iTunes in March.
On Sunday, Playboy Playmate Coleen Shannon, voted "The World's Sexiest DJ" and Playboy DJ Aimee Rose will spin poolside and host Sapphire's fourth "Hamptons in the Desert Party" sponsored by Yacht Club Vodka.
Monday, Sept. 2 from 2-5 p.m. is the Official Las Vegas WEEKLY Magazine Labor Day Party highlighted by the Bikini Beer Festival brought to you by Rock Star Beer. For information, visit http://www.bikinibeerfestival.com. VIP tickets are $50 and general admission $40.
CONVENTION CENTER COMPLETES $20 MILLION IN IMPROVEMENTS
The Las Vegas Convention and Visitors Authority (LVCVA) completed $20 million in recent improvements over the past two years to the 3.2 million-square-foot Las Vegas Convention Center. The first noticeable change is the facade with two different shades of gray paint now covering the once mauve exterior. In addition, the Green Parking Lot has been expanded and two more parking lots are planned. Inside, more than 1 million square feet of new red carpet has been installed and lighting has also been upgraded in the Central and North Halls. The new fixtures deliver up to 20 percent more light with 42 percent less energy and the interior has also been painted.
Starbucks has added a double-sided counter for faster service inside its recently expanded store. American Express has unveiled its first West Coast OPEN Business Lounge inside the main entrance. The 3,400-square-foot lounge for members offers refreshments, free WiFi, computer and printer access, and seating for meetings or relaxation.
The Las Vegas Convention Center is one of the largest convention centers in the country and hosts an average of 60 large meetings, events, conventions and trade shows a year, with more than 1.2 million visitors.
LEE CANYON MOUNTAIN FEST PLANNED FOR SATURDAY, AUG. 31
Las Vegas Ski & Snowboard Resort (LVSSR) and Coors Light will present Lee Canyon Mountain Fest on Saturday, Aug. 31 from 1 to 6 p.m., and feature live music by local favorites Rusty Maples, To the Moon and Same Sex Mary. The event will also include the Templeton & Rye whiskey tent, Ballast Point beer garden and pig roast from Big Ern's BBQ. Entrance tickets are $10 in advance or $15 at the door, visit www.skilasvegas.com. There will be a horseshoe tournament at 2 p.m. Scenic chairlift rides with 20 percent of ticket sales going to the Mt. Charleston Volunteer Fire Department and disc golf will also be offered during the event. The LVSSR will reopen for the 2013/14 winter season on Friday, Nov. 29, weather permitting.
ABOUT TOWN TIPS
The World Famous Gold & Silver Pawn Shop downtown, home to History Channel's beloved "Pawn Stars," will be closed Aug. 25 - 30 for renovation. With an average of 4,000 people a day visiting the shop, the family recognized the need to renovate the interior. The new pawn window, located on the north side of the shop in the back, will remain open 24 hours a day.
LAX Nightclub at the Luxor will feature hip-hop newcomer Kirko Bangz for a live performance Saturday, Aug. 31. The musical prodigy is best known for his smash hit "Drank In My Cup" and his debut album "Bigger than Me" is set to be released later this year.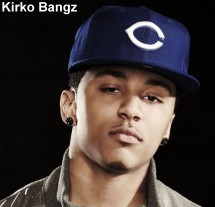 The Regional Business Development Advisory Council is presenting Committed To Our Community 2013 at the Las Vegas Convention Center's South Hall from 10 a.m. - 3 p.m. on Thursday, Sept. 12. This free event includes an exhibit hall and workshops on funding, procurement and social media. Visit https://ctoc2013.eventbrite.com/ to sign up.
Guests may celebrate the Mexican Independence Day on Monday, Sept. 16 with two-for-one tequila cocktail specials at Rhumbar at The Mirage.
Hakkasan at the MGM Grand will continue with an unbeatable roster of DJs through the month of September including the recent addition of GRAMMY Award-nominated music icon Moby kicking off the month on Sunday, Sept. 1. Top-tier talent includes Bingo Players, Calvin Harris, Dada Life, Tiësto and more.
Football legend, Warren Sapp, celebrating his NFL Hall of Fame induction will host nightly Labor Day events Aug. 31-Sept. 2 at the Rockhouse in the Grand Canal Shoppes at The Venetian | The Palazzo starting at 10 p.m.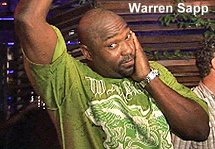 The public is invited to nominate a Southern Nevada individual and an organization for their work in advancing the cause of literature in the Las Vegas Valley. Forms for the 2013 Vegas Valley Book Festival Crystal Bookmark Awards will be available at www.vegasvalleybookfestival.org Sept. 1 through Oct. 1.
PLANS FOR FIRST 'FIESTA GASTRONOMICA IBERO-AMERICANA'
In partnership with Community Services of Nevada, United Service Organizations (USO), Sam's Club and Lowes, they are presenting the first "Fiesta Gastronomica Ibero-Americana," a day of international celebration of Hispanic food and culture to welcome the beginning of Hispanic Heritage Month, on Sept. 1-7 p.m.in Sam's Club and Lowe's parking lot at Craig and Losee Road. There will be food demonstrations, food booths, music and dance. For information call 702-307-1710 or e-mail: getthefacts@csnv.org.
STATEWIDE DESIGN CONFERENCE WILL BE AT FIFTH STREET SCHOOL
This year's statewide Design Conference is focused on Nevada Designs and the rich and diverse variety of work that is being accomplished by Nevada architects all over the world. The one-day conference with five different sessions on Friday, Sept. 20 at the Historic 5th Street School will provide continuing education credits. Registration, which includes one ticket to the Design Awards Reception at the World Market Center at 6 p.m., is $75 for AIA members and $125 for non-members, visit http://www.aialasvegas.org/cde.cfm?event=414158.
QVOLUTION PRESENTS PRIDE YOUTH TALENT SHOW AT RAIN
The Gay and Lesbian Community Center's QVolution youth programs will host PYT - Pride Youth Talent show at Rain Nightclub on Sept. 5 from 7 - 9 p.m. Workshops are scheduled Aug. 29-Sept. 4 to help youth ages 13-24 hone their creative skills and gain valuable insight from working professionals at no cost. Cash prizes will be $300, $200 and $100 for the top three acts. For free, youth can register for the show by submitting a form at www.thecenterlv.com/youthtalent now through Wednesday, Aug. 28.
The judges, who will also run a number of the workshops, include: Emmy award-nominated animator and filmmaker Professor Ashanti Miller ("Sesame Street," "Space Jam," "D2Comics"); multi-platinum producer and musical director Antwan "Amadeus" Thompson (Jay-Z, Lil Wayne, Justin Bieber, Trey Songs, Chris Brown, 50 Cent); BET theme songwriter and singer Tiffany Myron (Keisha Cole's "Family First," Talia Kwela, N.E.R.D.S.); MC and producer G.L.A.M. ("Keeping Up with the Kardashians," "Real World DC," "Tap Tap Revolution"); and multi-platinum MC and multi-media CEO Nailah "Nic Nac" Lemees (Ice Cube, Pete Rock, American Music Awards).
Column Continues Below Advertisement
CONTINUE ON TO...:

THIS WEEK'S >LAUGHLIN NEWS
LAST WEEK'S >LAS VEGAS NEWS
>VEGAS VIEW FULL NEWS ARCHIVES
Return to >"Heard Around Town"
Return to >Las Vegas Leisure Guide