Award-winning comedian and celebrity roaster Vinnie Favorito has moved his comedy show from O'Sheas on the Strip to the Flamingo next door where he is now performing inside the intimate 220-seat Bugsy's Cabaret nightly at 8 p.m. He has been making audiences laugh in Las Vegas for more than 10 years. Tickets are $49.95 and $39.95, call 702-733-3333.
Favorito's skillful blend of stand-up comedy, racy wit and relentless audience banter is the perfect fit with the theater's adult-centric programming, which is also home to the Strip's raciest topless show, X Burlesque. Favorito has roasted many well-known celebrities including Jerry Springer, Pat O'Brien, Larry Flynt and Magic Johnson.

Column Continues Below Advertisement


Brazilian steakhouse Texas de Brazil will open its first Las Vegas location in Town Square located at 6533 Las Vegas Boulevard this September. Started in 1998, Texas de Brazil has quickly grown into a premier "churrascaria" with 14 locations throughout the United States and Aruba. The menu consists of 15 grilled meats; all prepared in the traditional Brazilian method over an open flame and carved tableside by the restaurant's authentically costumed Gauchos. The gourmet salad bar will feature more than 50 selections as well as an extensive wine list, signature cocktails, an assortment of desserts and hand-rolled cigars.
The 12,500-square-foot interior will feature a rustic atmosphere with bright red walls, dark woods, large floral arrangements and metal accents, and seat 322 people. The steakhouse will have two private dining rooms that can accommodate groups of 12 to 40 people.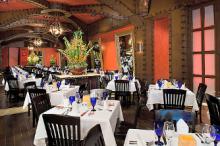 Texas de Brazil will be open for dinner, call 702- 614.0080 or visit www.texasdebrazil.com.
Following an international tour, acclaimed magician Jeff McBride has returned to Las Vegas appearing at Palace Station for a special three-month engagement with his Magic at the Edge show. He is joined on stage each night by fellow magician Jordan Wright and dancer Melanie Kramer. Performances are nightly, at 7:30 p.m., dark Tuesdays, inside the intimate 150-seat Sound Trax Showroom. Tickets are $49, call 702-574-5300.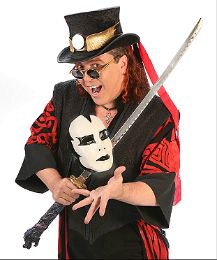 McBride is no stranger to Las Vegas. He first came to Las Vegas as an opening act for Diana Ross at Caesars Palace more than 20 years ago. Over the past 20 years, he has performed as an opening or headline act at the Golden Nugget, Las Vegas Hilton and was one of the leading magicians at Caesars Palace's Magical Empire show. McBride toured the world extensively the past two years with his cabaret-style show combining his theatrical talents of magic, martial arts, mime and Kabuki theatre. He brings an edgy, interactive mix to his up-close and personal magic show.
Following every Friday and Saturday night show from 10 p.m. to 2 a.m., the Sound Trax Showroom is being transformed into McBride's Wonderground, a magical club experience that features interactive close-up magic, uncommon variety acts and performance art. Wonderground features special performances by McBride and celebrity guest artists and will be different every evening.
Attractions include a psychic sideshow, celebrity interaction with the stars of the show and plenty of dancing with DJ Leo Diaz, spinning the latest in techno-tribal sounds. Entrance to this magical club experience is $10 at the door, half price for patrons showing up in magical costumes before 10:30 p.m., and free to guests who attended McBride's show earlier in the evening by showing their ticket stub. Entry will be first come, first serve basis.
Comedian Chelsea Handler will bring her skewed comedy stylings to The Pearl Concert Theater on Saturday, Oct. 4, at 8 p.m. Tickets are $55 and $65, call 702-474-4000.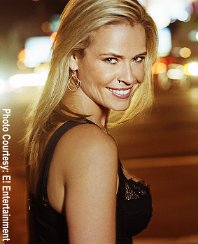 Handler was born into comedy - a Jewish father, Mormon mother and being the youngest of six children made sure of that. As one of the nation's fastest-rising female stand-ups, Handler has kept audiences laughing with her Comedy Central special that aired last year and numerous special guest appearances on major network television shows.
This past year has solidified Handler's position as a household name with the launch of her late-night talk show on E! Chelsea Lately which premiered in July, allows Handler to go head-to-head with her male counterparts on the late-night talk show circuit. The show focuses on what Handler does best - sharp comments on pop culture and entertainment news with additional banter from celebrity guests.
Handler also released her first book Are You There, Vodka? It's Me, Chelsea in April, relishing in tales of Handler's childhood, relationships and career that give readers a glimpse into her world where absurdity reigns supreme and quick wit is the best line of defense.
World-renowned DJ and producer, Erick Morillo will return to TAO Nightclub at the Venetian on Sunday, Aug. 31. Doors open at 10 p.m. Morillo started the summer at TAO spinning during Memorial Day weekend. In his career, Morillo has garnered numerous awards such as "Best International DJ 2002" and "Best House DJ" in 1999 and 2001.
On the first Saturday of every month, local establishment VOX Wine Lounge, located at 2630 W. Horizon Ridge in Henderson, is offering guests the opportunity to learn how to prepare one of its executive chef's special creations. From noon to 2 p.m. on Saturday, Sept. 6, Executive Chef David Nayfeld will demonstrate how to create a three-course masterpiece of chilled Avocado Soup, Pan-Seared Scallops and Warm Apple Galette. The school costs $40; call 702-407-7780.
Fright Dome at Circus Circus has been horrifying the masses since 2002. Tickets are $33.95 for a single night. Fast pass tickets are available for an additional $15 and allow express line entry for all five haunted houses.
Due to overwhelming fan demand, Randy Jackson Presents America's Best Dance Crew LIVE has added more dates to its 2008 North American tour, expanding it to 25 cities this fall. Now Las Vegas is included on Oct. 17 at the Orleans Arena.
The tour arrives on the heels of the top-rated MTV program, America's Best Dance Crew, which attracted more than six million fan votes on its last episode. The show will feature five of the hottest dance crews from the show's first two seasons as they battle it out, live on stage each night.
The downtown Golden Nugget property will host the 2009 and fifth season of NBC's Poker After Dark television series. The first 60 episodes of the nightly hour-long show, now hosted by popular model Leeann Tweeden, will be filmed in the property's newest events center, The Grand, Oct. 26 through Nov. 5.
Poker After Dark features the world's top pros and gives viewers an intimate look inside a poker game usually only reserved for the eyes of professional players. Players will be fighting it out for poker supremacy in a mix of 6-handed, winner-take-all freezeouts and high-stakes cash games with the participants putting up healthy portions of their bankrolls.
Poker After Dark will begin airing on Dec. 29. For more information, visit www.nbcsports.msnbc.com.
The City of Henderson will rock around the clock at the 3rd annual Rockin' Blues Music Festival on Saturday, Sept. 20 at the Henderson Pavilion, located at 200 S. Green Valley Parkway, from 1 p.m. to 10 p.m. This family-oriented event will feature live music by talented local and national acts. Tickets are $10, plus a service fee. For information, call 702-267-2171 or visit www.HendersonLive.com. The Rock & Roll Dance Party, the official tribute band to rock legends Buddy Holly, Ritchie Valens and the Big Bopper, will close the night. As the only show endorsed by the Holly and Valens estates, the event will showcase the talents of John Mueller, the former star of the London and Broadway hit music Buddy_the Buddy Holly Story, as Buddy Holly; Ray Anthony, renowned star of the Legends of Rock and Roll at the Imperial Palace, as Ritchie Valens; and Jay P. Richardson filling the footsteps of his father as the Big Bopper.
Other festivities include a free classic car show featuring 300 classic cars, hot rods and muscle cars and a selection of food and vendor booths.
Olympia Weekend, the most prestigious event in the world of bodybuilding, will return to the Orleans Arena, Sept. 25 through 28. Mr. Olympia is a bodybuilding competition held annually by the International Federation of BodyBuilders (IFBB). Winning this event is considered to be the highest accolade in the professional bodybuilding field. Tickets and VIP packages range in price from $54.50 to $212.50, call 702-284-7777 or visit www.orleansarena.com.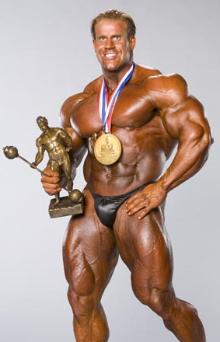 A local Las Vegas resident, Jay Cutler, will be competing to defend his Mr. Olympia title for the third consecutive year. Eight-time champion Ronnie Coleman from Texas will attempt to regain the title of Mr. Olympia for the ninth and record-breaking time. Fitness enthusiasts from around the world will take part in Mr. Olympia, Ms. Olympia, and Fitness and Figure Olympia Championships.
The press conference on Sept. 25 at 1 p.m. in the Orleans Showroom will be open to the public and at 8 p.m. you can meet the Olympians in the Mardi Gras Ballroom for free. The Olympia Expo will be held at the Las Vegas Convention Center, South Hall from 10 a.m. to 5 pm. on Septa. 26 and 27. Admission will be $15.
John Padon will be appearing with fellow comedians Billy Garan, who is making his debut at the club, and Gary Caouette at the Riviera Comedy Club, Sept. 1-7. Show times are 9 and 10:30 p.m. and tickets are $24.99.
Padon grew up as a regular kid in New Mexico. He is very active on the comedy club circuit. His television credits include VH-1's Stand-Up Spotlight and A&E's Comedy on the Road. In addition, Padon has appeared with major stars including Jay Leno, Bobcat Goldthwait, Judy Tenuta, Kansas, Michael Murphy and Jerry Seinfeld. His subject material has no boundaries and ranges from the mating habits of sharks to hamsters, grunions and Chinese in-laws.
Halloween festivities in Las Vegas will officially begin at 7 p.m. on Oct. 3 when The Adventuredome at Circus Circus opens Fright Dome. Ranked as the fourth scariest haunted attraction in the country for two consecutive years by AOL, Fright Dome will be open from 7 p.m. - midnight, Oct. 3 - 5, 10 - 12, 16 - 19, 23 - 26 and 29 - 31.
Opening weekend festivities will include special guest appearances by Sid Haig, who appeared as Captain Spaulding in Rob Zombie's House of 1,000 Corpses and The Devil's Reject horror classics, and Bill Moseley, who appeared as Otis Driftwood in both films, as well as Halloween.
This year three new haunted houses - HillBilly Hell, Vampire's Bloodfeast and The HEX-MAS Nightmare, complete with falling snow are being added. Other new features will include Scare Zones with monsters and super creatures lurking in the dark and an off-the-wall stunt show starring the hosts of Guinea Pig, the thrill-a-minute series airing on Discovery Channel Canada that pushes human experiences to the extreme.
Other fun elements and highlights will include 23 rides and attractions, aerial haunts with 'drop demons,' a haunted 4-D FX theater, haunted ride films, a female sword-sallower, Lady Diabla, and her Xtreme Sideshow Circus featuring Stigmata - tattooed from head to toe, performing suspension acts - and Lil' Miss Firefly - one of the world's smallest girls, measuring in at just above two feet.
Over Labor Day weekend, Studio 54 will present world-renowned DJ Paul van Dyk and Late Night with Matt Darey on Aug. 31. On Aug. 29, DJ Kiss and DJ Five will work the turntables. Notorious DJs, BT and Serge Devant, will kick-off Late Night with their unstoppable sounds on Aug. 30. BT is considered a pioneer of trance music and holds the reputation of being one of the most cutting-edge artists and producers in the industry. With a skillful exhibition and stylistically diverse hard-hitting sound, Serge Devant also will take the Late Night crowd by storm.
CONTINUE ON TO...:
>THIS WEEK'S LAUGHLIN SEGMENT
>LAST WEEK'S LAS VEGAS SEGMENT
>VEGAS VIEW FULL ARCHIVES
>Return to "Heard Around Town"
>Return to Las Vegas Leisure Guide