ROB SCHNEIDER HEADLINES AT THE TROPICIANA
Emmy-nominated actor and comedian Rob Schneider will perform at the Tropicana on Friday, Aug. 27 at 9 p.m. Tickets are 22 and $29, call 800-431-1935.
Schneider is widely known for his roles in "Deuce Bigalow" and "The Benchwarmers" and has broadened his focus to include directing, producing and writing. Earlier this year, Schneider made his directorial debut in "Big Stan." He also starred in the comedy as a con man sentenced to prison alongside David Carradine.
Schneider recently completed production on Happy Madison's "Grown Ups," a comedy about five old friends reuniting 30 years after their high school graduation. In this movie, his cast mates are Chris Rock, Adam Sandler, Kevin James and David Spade.
Soon to be released, Schneider stars in Rob Hedden's romantic comedy "You May Not Kiss the Bride," and will also appear in Claire Kilner's college comedy "American Virgin." Schneider has also completed principal photography on "The Chosen One," a drama he co-wrote. He stars as a man whose life is about to change after reaching the end of his rope. Schneider co-produces with John Schneider through their production company From Out of Nowhere.
In 1990, Lorne Michaels saw Schneider's appearance on HBO's "13th Annual Young Comedians Special" and hired him to be a regular on "Saturday Night Live." During his four seasons at "SNL," Schneider was nominated for three Emmys and a Peabody Award.
ZZ TOP MAKES A STOP AT THE AQUARIUS
ZZ Top will headline at the Outdoor Amphitheater at the Aquarius on Sunday, Sept. 5 at 9 p.m. Tickets start at $45, call 800-435-8469.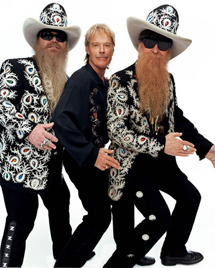 American blues rock band ZZ Top, formed in 1969 in Houston, Texas, is comprised of Billy Gibbons (vocals and guitar), Dusty Hill (vocals, bass, and keyboards), and Frank Beard (drums and percussion). The trio's original lineup has been intact for more than 40 years and their signature style of dress and accessories are hard to miss. ZZ Top was inducted into the Rock and Roll Hall of Fame on March 15, 2004.
By 1977, after hefty touring and recording schedules, ZZ Top drifted into an extended hiatus and reunited in 1979 for live shows and a new album, "Degüello," under a new Warner Brothers contract. By late 1983, the group released "Eliminator," which is their most successful album to date.
RIVERSIDE GOES SEXY WITH 'SIN CITY BURLESQUE'
The Riverside will feature "Sin City Burlesque" in Don's Celebrity Theatre, Sept. 1-5 at 7 p.m. Tickets are $32.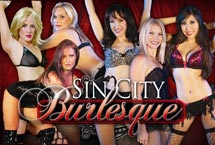 The show will be a look at the mischievous world of burlesque with an edgy flair. Las Vegas' hottest female dancers, one comedian, specialty acts, and an ultra-sexy female vocalist will reinvent the world of burlesque with loads of modern twists.
NEARBY OATMAN HOLDS GOLD PANNING CONTEST
For the first time, Oatman, Ariz., will hold a gold panning contest on Saturday, Sept. 4; starting at 2:30 p.m. Contestants are invited to pan for gold for prizes under the tutelage of Prospector Bob. Entry fee is $5 before 2 p.m.; call the Chamber of Commerce 928-768-6222.
Each contestant starts with a pan filled with a measured amount of sand and five replica gold nuggets. When the clock starts, the contestants use their own method to wash the sand without losing any of the nuggets. They pan until they are down to the last of the sand and all five nuggets are showing. Complete rules are available at Prospector Bob's Gold Rush Panning Concession in Oatman.
TOP OF NEXT COLUMN
EDGEWATER PROVIDES LAUGHS WITH 'COMEDY ON THE EDGE'
The Edgewater is continuing with ongoing "Comedy on the Edge" in Kokopelli's Showroom every Friday, Saturday and Sunday at 7 p.m. Each show features two stand-up comedians. Upcoming acts are: Aug. 27-29—Bruce Baum and Jerry Rocha; Sept. 3-5—Marc Price and Vic Cohen; Sept. 10-12—Marc Ryan and Frazier Smith; Sept. 17-19—Vic Dunlop and Sean McBride; and Sept. 24-26—Jack Willhite and Chris Dunham. Tickets are $10 at the Edgewater Casino Cage or the door.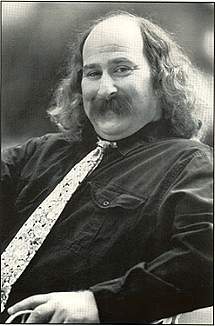 Bruce Baum is one of the biggest names in the comedy circuit. Baum has been described as "a 210 pound circus with a mustache." He attended UCLA, where he played football, UC Davis where he received his Bachelor of Arts in Political Science, and UCLA's prestigious film school, where he earned an MFA in film.
Baum served three seasons as creative consultant on ABC-TV's popular "Whose Line Is It Anyway?" and spent two years at Fox-TV as resident short film-maker and sketch comedian on "Sunday Comics" and "Comic Strip Live." He was then drafted by "America's Funniest People" where he appeared for two years in live and videotaped sketches.
It can now be revealed that Baum is the co-author of the three bestselling "Letters From A Nut" books, written under the pen-name Ted L. Nancy (with forwards and a backwards by Jerry Seinfeld).
In addition, Baum has appeared on "The Simpsons" as himself, and is the creator of the comedy web-thingy, TheOuterNet.com.
THE TENNESSEE THREE STOP AT THE RIVERSIDE
The Tennessee Three featuring Bob Wootton will headline Don's Celebrity Theatre at the Riverside Resort, Aug. 24-29. The Tennessee Three was the backing band for renowned country music and rockabilly singer Johnny Cash for more than 40 years until Cash's semi-retirement in 1997. Tickets for the 8 p.m. shows are $34.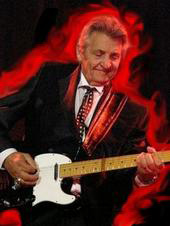 Wootton contributed to such legendary Johnny Cash songs as "A Boy Named Sue," "Ghost Riders in the Sky" and "Man In Black." He also appeared on "The Johnny Cash Show," sharing the stage with such legends as Carl Perkins and Kris Kristofferson. Wootton is known as a guitar legend and is listed in the "Top 1000 Guitar players of the World." He is accompanied by Vicky Wootton formerly of "The Carter Family," Scarlett Wootton, Montana Wootton, bassist Lisa Horngren, and Derrick McCullough on drums.
DON MCLEAN BRINGS HIS ACT TO HARRAH's
Don McLean, one of America's most enduring singer-songwriters, will perform on Aug. 28 at 7 and 9:30 p.m. in the Fiesta Showroom at Harrah's Laughlin. Tickets start from $40, call 702-298-8510.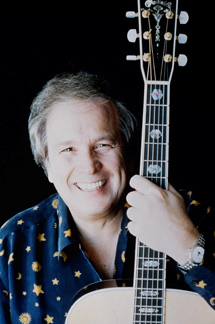 McLean is forever associated with the classic hits "American Pie" and "Vincent (Starry Starry Night);" however, he has amassed more than 40 gold and platinum records filled with legendary songs. His other many hits include "And I Love You So" and "Castles in the Air." In 2004, McLean was inducted into the Songwriters' Hall of Fame. Last year, he released his album "Addicted to Black."

CONTINUE ON TO...:

>THIS WEEK'S LAS VEGAS NEWS
>LAST WEEK'S LAUGHLIN NEWS
>VEGAS VIEW FULL ARCHIVES
>Return to "Heard Around Town"
>Return to Las Vegas Leisure Guide