BIG & RICH AND GRETCHEN WILSON APPEAR AT RIVERSIDE
"Xtreme Muzik-The Tour Big & Rich and Gretchen Wilson" with special guests Cowboy Troy and Two Foot Fred will appear at the Riverside Amphitheater on Friday, Sept. 9 at 8:30 p.m. Tickets start from $42.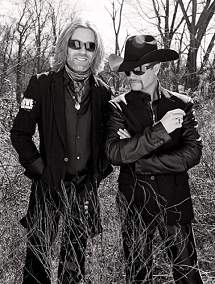 Five years after completing one of the most successful tours in country music history, multi-platinum powerhouses Big & Rich and Gretchen Wilson hit the road this year on June 18 with "Xtreme Muzik: The Tour." The extravaganza will visit more than 30 cities. Sharing one eight-piece band on a custom stage, the show features the co-headliners rarely leaving the stage and often joining in on each other's songs.
KENNY ROGERS PERFORMS AT AQUARIUS
Kenny Rogers, who has sold more than 120 million records worldwide and recorded more than 65 albums during his 52 years in show business, will headline at the Aquarius Outdoor Amphitheater on Sunday, Sept. 4 at 8 p.m. Tickets are $30 and $40.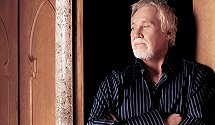 Rogers has received three Grammys, 11 People's Choice Awards, 18 American Music Awards, eight Academy of Country Music awards and five Country Music Association awards. His long list of timeless classics includes an impressive 24 No. 1 hits with "The Gambler," "Lady," "Lucille," "She Believes in Me," "Islands in the Stream," and "We've Got Tonight" among them. He is the RIAA's eighth bestselling male artist of all time with one Diamond album, 19 Platinum albums and 31 Gold albums.
GARY ALLAN HEADLINES HARRAH's OUTDOOR AMPHITHEATER
Country superstar Gary Allan will take the stage at Harrah's 3,000-seat Rio Vista Outdoor Amphitheater on Saturday, Sept. 10 at 8 p.m. Tickets are $35.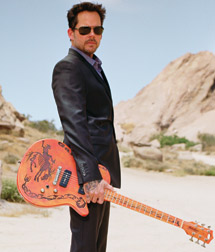 This talented singer and songwriter was signed to Decca Records in 1996 and made his country music debut with his single, "Her Man," which was the lead-off to his gold-certified debut album, "Used Heart for Sale." His third album and his first with MCA Nashville, "Smoke Rings in the Dark," was his first platinum album. Allan's latest album, "Get Off on the Pain," was released March 9, 2010.
THE BEACH BOYS VISIT THE E CENTER
Legendary Rock & Roll Hall of Fame Surf Rockers, The Beach Boys, will appear at the Edgewater's 2,600-seat E Center on Sept. 4. The band that changed the musical landscape of American rock 50 years ago is enjoying a resurgence in popularity through their latest world-rocking Capitol Records release, "The Very Best Of The Beach Boys: Sounds Of Summer." Tickets start at $25.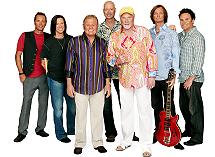 TROPICIANA HOLDS $10,000 BLACKJACK TOURNAMENT'
The Tropicana will hold a "$10,000 Deal It Like It Is Blackjack Tournament" Aug. 26-28. The top seven scores from Saturday's rounds will advance to the final round on Sunday for the chance at the top prize of $2,500 cash. Tournament pays to 37 places in cash. Entry fee is $50.
Winners will advance to the final round with final table prize payout on Sunday going for places one through seven. To participate, call 800-343-4533 and request Promo T-8428. Offer must be booked prior to arrival to participate in tournament. Event rules will be distributed at tournament registration and will be available at the Trop Advantage® Club on the main casino floor.
PAT BENATAR AND NEIL GIRALDO HEADLINE E CENTER
Pat Benatar, the leading female rock vocalist of the 1980s, will perform with guitarist/songwriter/producer Neil Giraldo at the Edgewater's E Center at 8 p.m. on Saturday, Sept. 24. Benatar was nominated nine times for Grammy Awards for Best Rock Vocal Performance (female), winning an unprecedented four Grammy Awards in consecutive years from 1980 to 1983. She has also won three American Music Awards. Of the 16 original and compilation albums released during her 30-plus year career, seven were certified platinum and three were certified gold.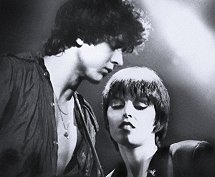 Giraldo was lead guitarist and musical arranger for Benatar's platinum selling album "In The Heat Of The Night" and has played a large role in the creation of Benatar's recordings. The first song he wrote for Benatar was one of two singles picked for the album "We Live For Love," which became a top 40 hit." He is known as an accomplished guitarist and songwriter as well as a prolific producer. He produced the Crimes of Passion album and all of Benatar's albums since then. Giraldo has also produced albums for John Waite and contributed to Rick Springfield's No. 1 hit "Jesse's Girl" and Kenny Loggins' "Don't Fight It." Tickets start at $15.
RIVERSIDE GOES VISUAL WITH 'CARNAVAL FANTASTIQUE'
"Carnaval Fantastique" is a dazzling combination of acrobatics, showgirls, stunning costumes, comedy and spectacular laser effects all set to original music. This show bringing together world-class technology and renowned gymnasts will headline at Don's Celebrity Theatre, Aug. 25-28 at 8 p.m. Tickets are $27.50.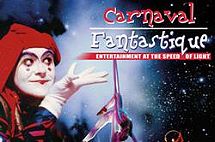 TOP OF NEXT COLUMN
'CIRQUE SHANGHAI —BAI XI' VISITS HARRAH's
"Cirque Shanghai—Bai Xi," a visually spectacular production combining amazing Chinese acrobatics, balancing acts, and martial arts with graceful dance and folklore, will showcase in the Fiesta Showroom at Harrah's, Sept. 13-18 at 8 p.m. Tickets start at $23.95.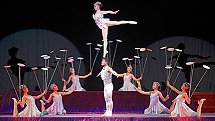 Dating back 2,000 years to the Han Dynasty, acrobats performed Bai Xi, or "one hundred amazing acts," for Imperial courts. The stage production pushes this performance to the limits by combining modern and traditional acrobatics with spectacular lighting and costumes.
RESORTS FEATURE TRIBUTE SHOWS
Tribute acts offer a great entertainment option at some Laughlin resorts: River Palms, Tropicana and Harrah's. Most shows are $10.
At the River Palms in the 2700 Club, the finishing faux August lineup is The Sheagles, an all-female tribute to the Eagles on Aug. 27. In September, Aeromyth, tribute to Aerosmith, will take the stage on Sept. 3, followed by Freebird, tribute to Lynyrd Skynyrd, on Sept. 10, and Jumpin Jack Flash, tribute to The Rolling Stones, on Sept. 17.
At the Tropicana in The Pavilion Theater, the lineup features Don't Look Back. tribute to Boston, on Aug. 27 and With A Bible & A Gun, tribute to Johnny Cash, on Sept. 3.
"Abbacadabra, The Ultimate Abba Concert" will pay tribute in the Fiesta Showroom at Harrah's, Aug. 22-27. Tickets are $18.95 and $24.95.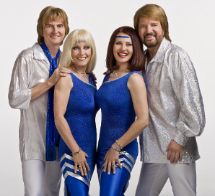 EDGEWATER STICKS WITH LAUGH MAKERS
The Edgewater sticks with "Comedy on the Edge" in the showroom every Friday, Saturday and Sunday at 7 p.m. Each show features two stand-up comedians. Upcoming acts are: Aug. 26 Bob Kubota and Keith Ellis; Aug. 27-28 Vince Valenzuela and Travis Howze; Sept. 2-4 Kenny Bob Davis and Tim Haldeman; Sept. 9 Marc Patrick and Michael Shank; and Sept. 10 - 11 Ivan Pecel and Ronnie Ray. Tickets are $10 at the Edgewater Casino Cage or the door.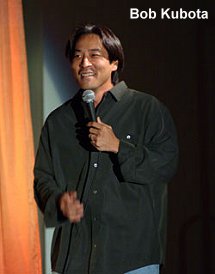 Comedian Bob Kubota began his career as a stand-up comic in 1987 while he was a journalism student at Arizona State University and within two years he was "on the bill" at legitimate comedy clubs. Kubota uses dry wit, lighthearted sarcasm and a sly take on his own ethnicity as part of his act. In 1996, he became an international performer when he joined the United Service Organization (USO) touring regularly with the "Comics On Duty" providing comic relief to American military troops stationed around the globe. In addition, Kubota is also a world-class exponent of deceptive sleight-of-hand.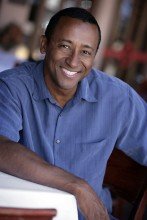 Keith Ellis' talents were revealed in elementary school when he effortlessly transformed himself into entertaining characters and used unexpected facial expressions to make classmates laugh. While never intending to become a comedian, a prodding friend made him compete one night at an open mic contest and Ellis came in second. Since that night he has continued horning his comedic and acting skills, appeared in movies, print ads, commercials and been working comedy clubs and casinos across the country.

QUICK CLIPS

The "Battle of the Bands" will be held at Harrah's beach on Aug. 27. There will be a variety of bands in a showdown for prizes, including a $3,000 for 1st place on Saturday from 6-10 p.m. The bands include: Phat Chantz; Justified and Bulletville from Kingman; Substance; Savagekat and Dead American from Bullhead City; and Dirty Pairadice from Las Vegas. There will be free admission and drinks will be sold separately.

Tom & Sharon's Ballroom, Dance Party at the Riverside is scheduled on Saturdays, Aug. 27 and Sept. 10 and 24 from 1:30 – 4 p.m. Admission is free. For more information about parties or dance classes, call 928-754-2097.

There will be fireworks in the sky over the Avi beach area on Sunday, Sept. 4. The free "Labor Day Weekend Fireworks" display will be produced by Zambelli Internationale after dusk with food and beverages available for sale.

At the Avi Beach, "Blues on the River" will be an outdoor party with blues music by Ken Rhyne and dinner on Saturday, Sept. 10 from 7 -10 p.m. The music is free, food is $12, and beverages sold separately.

An "Italian Festival" will be held on the Riverwalk between the Colorado Belle and Edgewater, Sept. 23-25. The free event will feature the music of Lena Prima and Italian food with food and beverages being sold separately. Hours will be 4-10 p.m. on Friday, and 2 – 10 p.m. on Saturday and Sunday.

The Tropicana will hold the "Viva Tropicana Classic Car Show"" in the North Parking Lot, Sept. 30-Oct. 2. The event will feature classic cars, classic low riders, classic muscle cars, American made motorcycles, vendors, food and beverage booths, with music by DJ Big Shorty on Friday and Saturday during the car show. Tierra featuring the Salas Bros. and Malo will perform in the Pavilion Theater on Friday and Saturday at 8 p.m. Tickets are $20. New Voice will perform on Friday and Saturday from 9 p.m. – 1 a.m. in Victory Plaza with free admission. There will be no charge to view the cars and a $25 entry for a car; call 800-343-4533.


CONTINUE ON TO...:


>THIS WEEK'S LAS VEGAS NEWS
>LAST WEEK'S LAUGHLIN NEWS
>VEGAS VIEW FULL ARCHIVES
>Return to "Heard Around Town"
>Return to Las Vegas Leisure Guide