Lure nightclub off the main casino floor at Wynn is closed to make room for the new venue Blush Boutique Nightclub that will open Labor Day weekend. The sophisticated 4,500-square-foot club will include a lit onyx dance floor and crŠme lantern ceiling sculpture. The centrally located art piece will be a focal point helping to orchestrate light and color. The place will have a rich palette of deep green, chocolate brown, gold and shimmering metallics and feature a series of provocative contemporary paintings. There will be additional seating banquettes around a new dance floor and an open-air patio and bar with lighted topiaries and outdoor seating surrounded by lush foliage.
Blush will opening nightly at 5 p.m. and appetizers from Red 8 will be served until 9 p.m. Blush will transform into a club on Tuesday, Thursday, Friday and Saturday nights from 10 p.m. until 4 a.m.
Theatre Management Group (TMG) is now managing and booking the entertainment venue Krave that is located at 3663 Las Vegas Blvd as part of the Miracle Mile complex adjacent to the Planet Hollywood. Currently renovations are being completed in preparation for the re-launch and re-branding of the venue that will be home to six different productions daily, as well as concerts, special events and private functions. The nightclub's facelift includes new paint, floor coverings, state of the art sound system, lights and lasers, video projection, snow machines and plasma TVs. The signature gold hands on the stage have been removed to make way for some additional special effects. The alternative nightclub operates nightly except Monday.

Column Continues Below Advertisement


The venue can handle from 300 to 800 patrons and it is home to Lucky Chengs' Drag Cabaret - "All That Drag" that runs Tuesday - Sunday. Seating begins at 6 p.m. for a three-course Pan-Asian dinner and show, featuring a drag hostess, comedians, cabaret performances and audience participation. To reserve tickets for all the shows, call 702-836-0836.
The first show to premiere, with 5 p.m. Happy Hour performances Tuesday through Sunday, is "Little Legends," the world's only tribute show headlined entirely by Little People, including Mini-Britney, Mini-Madonna, Mini-Vanilli, Mini-Elvis, Mini-Tina Turner, and Mini-Sonny & Cher." "Little Legends" opens with preview shows at $25 through Aug. 31, and then the price will be $35 and $49 for VIP.
On Aug. 29, Breck Wall's sequel to the longest-running show in Las Vegas, "Bottoms Up 2: Burlesque Strikes Back!" will make its debut in the 1 p.m. time slot, Tuesday through Sunday. Tickets will be $39 for the show only, $49 for show and lunch or tour, $59 for show, lunch and tour.
Beginning Sept. 12, Jeff Hobson will make his return to the Las Vegas Strip as the host of "America's Headliners," an audience-interactive, competitive variety show featuring the nation's most talented and eclectic entertainers with daily performances at 7 p.m. Tickets will be $54 for adults, $79 for adult "VIP Judge's Seats," and for $49 seniors and students.
On Oct. 5, JR Johns will bring his talented troupe of amazing dogs into the 3 p.m. slot with "Doggone Silly." The 9 p.m. show will be announced soon. The venue will also be home to a special limited engagement of the one-woman hit show, "What Would Janice Do?" created by and starring Janice Dickinson.
Today, celebrity chefs and master sommeliers from across the globe have a presence in Las Vegas. Many of the most exceptional of these culinary stars, including Tom Colicchio, Michael Mina, Bradley Ogden, Wolfgang Puck and Carla Pellegrino, will come together for the first time, for Las Vegas Restaurant Week Sept. 2 - 8.
In the tradition of Restaurant Week in other major cities, diners will be given a unique opportunity to enjoy world-class cuisine at a very special price with participating Las Vegas restaurants offering three-course menus for just $50.07 per person. A portion of the price will assist Las Vegas-based Three Square (www.threesquare.org), a non-profit organization created to end hunger within the city.
Nearly 50 restaurants will be participating. Visit www.threesquare.org to see the list and the special menus.
Tahiti Joe's is a new Tahitian-themed restaurant and Tiki lounge located within the Tahiti Village at 7200 Las Vegas Blvd. South. The venue is open daily and offers South Seas-inspired food and cocktails and 24-hour gaming and live entertainment. The food is wonderful and this is a nice hideaway.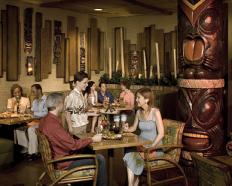 The Harvest Festival - Original Art & Craft Show will take place at Cashman Center, Sept. 7-9. More than 250 exhibitors will offer traditional and contemporary craft items ranging from woodcarvings and jewelry to ceramics and paintings, etc. for sale. There will also be demonstration artists, edible arts, entertainment and a "Kid Zone." Admission will be $8 with $2 off coupons in the newspaper, $7 for seniors 62 and older, $4 for 13-17 year olds and free for children under 12. The show opens at 10 a.m. and closes at 7 p.m. and 5 p.m. on Sunday.
The "King of Pop Art" Steve Kaufman will make an appearance at the Centaur Art Galleries at the Fashion Show mall on the Strip on Aug. 31 from 6 p.m.-9 p.m. and on Sept. 1 and 2 from 1 p.m.-4 p.m. The world-renowned pop artist will speak about his paintings that hang in museums, galleries and homes of collectors all over the world.
The $1.6 billion Palazzo resort being built by Las Vegas Sands Corp. next to The Venetian is projected to open on Dec. 20.
Chris Hammond and Sonny Barton, who are the duo behind the hip Rock 'n Roll Wine events around the valley, have released The Grotto, the second limited release bottling from their wine subsidiary, Amplified Wines. The Grotto, a sensual Shiraz, is available in Las Vegas liquor stores and will also be one of several featured wines in front of a crowd anticipated to be in excess of 3,000 at the Rock 'n Roll Wine's 2nd Annual Wine Amplified Festival at Mandalay Bay Beach featuring multi-platinum artist Sugar Ray on Sept. 22. Rock 'n Roll Wine has produced monthly events in Las Vegas and Michigan and they have plans to produce events in New York, South Florida, Phoenix and Los Angeles in addition to releasing two more wines in the fall.
Aviation Nation, The Nellis AFB - Las Vegas Air Show will take place Nov. 9-11. This year the massive free outdoor air show highlighting the Air Force Thunderbirds will have a new community event - "Tastes of Freedom," featuring Nevada restaurants.
Andre's inside the Monte Carlo is celebrating its 10 year anniversary. The intimate formal dining room features a Renaissance decor with a glowing fireplace, recessed hand-painted ceilings and a candlelight glow. There's also a two-story wine cellar.
The Cannery in North Las Vegas will host the End of Summer Bash-Bubblegum Bonanza Concert on Saturday, Sept. 1 and feature a host of classic musical acts from the '60s and '70s such as The Archies with Ron Dante, 1910 Fruitgum Company, Andrew Gold, The Ohio Express, Alan O'Day and Bo Donaldson & The Heywoods, along with a special guest appearance by Trini Lopez. The festival will begin at 4 p.m. Tickets to the concert are free and available to the public at the Cannery's ticket sales counter.
In addition to the fun musical line-up, there will be plenty of food and drinks available. Vendors will be selling items like clothing, accessories, and rock n' roll memorabilia. The festival also features a free car show open to all makes of cars and trucks
Ron Dante was the real life voice behind the popular fictional band, The Archies. The group hit No. 1 with the gold record "Sugar, Sugar," as the top selling record in 1969. The 1910 Fruitgum Company exploded onto the national music scene with their bubblegum pop hit singles, "Simon Says," "1-2-3 Red Light" and "Indian Giver." The Ohio Express is one of the true pioneer acts in bubblegum pop history with vocals by singer/songwriter Joey Levine, and hit singles "Yummy Yummy Yummy," "Sweeter Than Sugar," and "Mercy." In 1977, singer/songwriter Alan O'Day had his first solo single, "Undercover Angel," which vaulted to the top of the charts and sold nearly two million copies. Bo Donaldson & The Heywoods hit, "Billy, Don't Be A Hero," sold more than three million copies.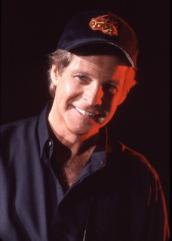 Son of composer Ernest Gold and vocalist Marni Nixon, Andrew Gold is most known for his hits "Lonely Boy" and "Never Let Her Slip Away." He gained new popularity with the hit single "Thank You for Being a Friend," the theme song for the popular sitcom "The Golden Girls."
Singer, guitarist and actor Trini Lopez launched into stardom with his No. 1 album, "Trini Lopez at P.J.'s." The album included the single "If I Had A Hammer," which shot to No. 1 in 25 countries. Lopez also appeared in several films and TV shows and the classic film "The Dirty Dozen." Lopez has recorded more than 50 albums.
The seventh annual Las Vegas BikeFest will be a four-day motorcycle and biker extravaganza featuring some of the world's most skilled custom motorcycle builders and more than 300 manufacturers and distributors of motorcycles, parts, accessories and apparel. There will be live music, barbeques, bikes and activities at Hogs & Heifers (H&H) honky-tonk downtown. The H&H Wheel of Luck will be spinning all weekend long with a chance for patrons to win prizes.
On Thursday, Sept. 27 Hogs & Heifers will celebrate its official second anniversary and have performances throughout the night by The Moanin' Blacksnakes. Working Class Joe will showcase a special performance on Friday night.
On Saturday, Sept. 29 the H&H ladies will judge the Mr. Las Vegas BikeFest competition. H&H owner, Michelle Dell and a staff of hand-picked beauties will be on hand at Count's Kustom to serve up Jaegermeister and beer at their annual BikeFest shop party with special guests Vince Neil and Criss Angel. Back at the famous watering hole, music will be provided by Southern Stüe.
For the finale on Sunday, the H&H staff will put on a special installment of Blues, Brews and Bar BQ with the sounds of Cash'd Out, the premiere Johnny Cash tribute band and the only one endorsed by the Carter Cash family.
John DiCrosta, called "one of the funniest 'Audio-Visual'" comedians, will return to the Riviera Comedy Club for a seven-night run, Aug. 27-Sept. 2, with funnymen Bill Hildebrandt and Lee Steve Mazan. Tickets are $19.95, call 702-794-9433.
Unlike strictly celebrity impressionists, his many characters provide the humorous material. Dozens of voices, off-beat impressions, sight gags, a few props and sometimes ventriloquism are among his bag of tricks. His repertoire includes border guards, sweet southern folk, 'Everything for a Dollar' managers, a rabid two year old, a crusty airline captain and a wife turned fire-breathing monster. DiCrosta is one of the most sought after voiceover actors, currently providing vocal talents for dozens of video games and various animated series on Nickelodeon.
DuBarry Fashions located in Pioneer Center at 3375 S. Decatur Boulevard is open daily and features racks and tables filled with glittering jewelry, suits, purses, shoes, belts, hats, furs and more. Now on Sundays from 1 p.m. to 5 p.m., David Derek and his band, called Bling, swing with everything from Motown to ballads to pop, while guests enjoy complimentary champagne and hors d'oeuvres and shop. In addition, everything in the recently expanded store (unless already on a special low price table) is 50 percent off the marked price. Derek performs nightly with The Platters.
The Orleans Arena has booked Fiesta Lucha - Pro Wrestling Summit on Friday, Aug. 24. On Sept. 1, there will be top performing Hong Kong pop concert featuring the trio Grasshopper with dancing and sound and stage effects. Las Vegas' hip D'Arrigo couple has created Vegas Rock Dog™, a line of rock 'n' roll clothes and accessories for hip dogs and humans. Shortly after their 2006 launch, they were featured in gift bags for the Emmy Awards gift bag and the Billboard Awards at the MGM Grand.
Through August, Studio 54 and Shibuya at the MGM Grand are offering the $54 Dine and Dance package. It's the divine duo of dining and dancing for the fashionably late with a late-night dinner of modern Japanese cuisine followed by a VIP entry to Studio 54.
CONTINUE ON TO...:
>THIS WEEK'S LAUGHLIN SEGMENT
>LAST WEEK'S LAS VEGAS SEGMENT
>VEGAS VIEW FULL ARCHIVES
>Return to "Heard Around Town"
>Return to Las Vegas Leisure Guide