LAUGHLIN'S MICROBREWERY IS PINTS AT THE COLORADO BELLE!

Laughlin's microbrewery is Pints located at the Colorado Belle and its brewmaster Chuck Croix has brought recent notoriety to it by winning the bronze medal in the fruit beer category with his Bodacious Blueberry Beer at the 2013 Los Angeles International Commercial Beer Competition held in June. There were 84 categories and Croix's beer was one of several hundred entries.

Croix won a bronze medal a few years ago for his chocolate when he was working at a different brew pub. Croix, a retired police officer from Brea, Calif., got started brewing when his wife bought him a home brew it. He ended up doing a free apprenticeship to learn and quickly got jobs brewing and has been at Pints since 2012.
Pints, which is open 24/7, also serves food for breakfast starting at 3 a.m., lunch, dinner and late night from 11 p.m. to 3 a.m. The restaurant has 24 TV monitors making it a good sports bar too.
TED NUGENT RETURNS TO E CENTER
Ted Nugent will make his third appearance in the Edgewater E Center Labor Day Weekend. The ultimate guitar shredding showman will perform on Sunday, Sept. 1 at 8 p.m. Tickets start at $25.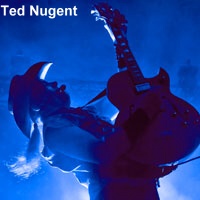 Nugent, who has sold more than 40 million albums, has classics from his five-decade career including "Cat Scratch Fever," the 32nd Best Hard Rock Song of All Time, "Stranglehold," which ranked in the Top 100 Classic Rock Songs and No.1 Guitar Lick, "Spirit of the Wild" and "Free-For-All." His cult classic "Fred Bear," was the most requested song for radio airplay in Michigan and Wisconsin. This year, Nugent was named Detroit's Greatest Guitar Player of All Time by readers of "MLive."
OLIVER NORTH, HOST OF 'WAR STORIES,' VISITS AQUARIUS
Lt. Col. Oliver North, nationally syndicated columnist and host of "War Stories" on the Fox News Channel, will speak at the Aquarius Pavilion Nov. 9 at 2 p.m.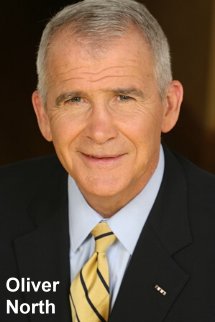 North is a combat decorated U.S. Marine who was the United States government's counter-terrorism coordinator during the Reagan administration from 1983-1986. He was involved in planning the rescue of 804 medical students on the island of Grenada and also played a key role in capturing terrorists who hijacked the cruise ship Achille Lauro in 1985. Former President Reagan described North as "an American hero."
North is the host of "War Stories" on Fox News Channel, a "New York Times" bestselling author, syndicated columnist, and co-founder of Freedom Alliance, an organization that provides college scholarships to the children of U.S. military personnel killed or permanently disabled in the line of duty.
Tickets are $25 and $30 plus tax and Veteran's receive a $5-off discount, visit www.aquariuscasinoresort.com/Special-Offers/Oliver-North.
TAYLOR HICKS WILL VISIT HARRAH'S FIESTA SHOWROOM
American Idol® Winner Taylor Hicks will headline the Fiesta Showroom at Harrah's, Aug. 29-Sept. 2 at 8 pm. Tickets are $30 and $45.
More than 63 million votes were cast and nearly 37 million viewers tuned in to crown Hicks the Season 5 winner of "American Idol," making it one of the most watched television events of the decade. Less than three weeks after Hicks' Idol win, his debut single, "Do I Make You Proud," entered at No. 1 on Billboard's Hot 100, Pop 100 and Single Sales charts. Coinciding with the single release, a cover story named Hicks as People Magazine's "Hottest Bachelor of the Year."
Since winning Idol, Hicks has performed with the likes of Willie Nelson, Snoop Dog, Gladys Knight, Earth Wind and Fire and The Allman Brothers, has appeared in concerts worldwide including most recently performing nightly at Bally's Las Vegas this summer and has penned a brisk-selling Random House autobiography, "Heart Full of Soul."
On Broadway, Hicks starred in the hit musical, "Grease" as Teen Angel, and joined the national tour for 18 months.
POPULAR RALPHIE MAY VISITS THE RIVERSIDE
Comedian Ralphie May will headline Don's Celebrity Theatre at the Riverside, Aug. 29-Spet. 1 at 8 p.m. Tickets are $32.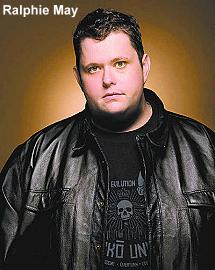 When May was 17 years old, he won a contest to open for his idol comedian Sam Kinison. It was Kinison who suggested he move to Houston, Texas, to develop his comedy routine and there he graduated from the High School for Performing and Visual Arts. After that he was Los Angeles bound. In 2003, May was chosen to participate in the first season of "Last Comic Standing" and finished in second place with Dat Phan winning first. Next he started appearing on numerous comedy shows like "The Wayne Brady Show" and "The Tonight Show with Jay Leno." In 2005, May released his comedy album, "Just Correct." Since then, he has recorded four Comedy Central specials and appeared in films like "For Da Love of Money."
AVI FEATURES ENTERTAINMENT IN THE ARROWWEED LOUNGE
Neil Morrow is appearing in the ArrowWeed Lounge at the Avi Aug. 20-25. Neil Morrow & Memphis 54 is a high energy band with music rooted in early rock 'n' roll, rockabilly and country.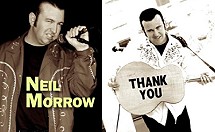 The Desert Outlaws, a group of seasoned entertainers who share a common passion for the southern side of music, will take over the ArrowWeed, Aug. 27-Sept. 1. Though each of the Outlaws has excelled in various genres of live musical performance, their love of good blues, country, and southern rock has bonded them together like family in a Vegas-style show spiked with blue collar Americana. The group features hits from today's hottest male and female country artists.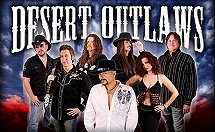 The five-member band REWIND will appear live on stage, Sept. 3-7, playing classic frock, funk, blues and assorted dance tunes.
TOP OF NEXT COLUMN
THE EDGEWATER STICKS WITH COMEDY EVERY WEEK
For the past couple year, the Edgewater has been highlighting two different comedians every weekend Friday-Sunday in the Edgewater Showroom at 7 p.m. The cost is $10 and veterans with a military ID and ACCESS Club card receive a $2 discount. Upcoming bookings include: Sept. 6-8 Dennis Blair and Cliff Yates; Sept. 13-15 Dave Burleigh and Bobby Wayne Stauts; Sept. 20-22 Michael Goudeau and Tom Myers; and Sept. 27-29 Andy Beningo and Nate Armbruster.
On the roster for Aug. 23-25 is Pete George with Jason Zelt who was the 2012 runner-up in the "LA's Funniest Comic Comedy Competition" as the opening act.
George bills himself as the "Rock Star of Comedy" but doesn't really look the part when he walks on stage appearing rather nerdy wearing his spectacles. His stage antics take audiences on a journey that includes hard hitting jokes, life stories, cartoon voices and even Rock 'n' Roll. Music is an integral part of George's act as he is an accomplished musician.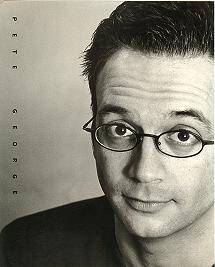 George got his start in show business as a lead guitarist in a Cleveland-based 80s rock group that wanted to be like the band A Flock of Seagulls, so they called themselves A Peck of Peckers. Discovering that being funny was his calling, George ventured into comedy competitions and a quick string of wins set off a 20-year career that has included more than 7,000 shows at a multitude of venues and corporate events, touring the world, headlining comedy clubs, cruise ships, colleges, military shows and special events.
As an actor, George has appeared in several films including seven-time Oscar nominated "The Shawshank Redemption" and "The Majestic," TV shows "Family Law," "Strong Medicine," "Night Shift" "Comedy at Club 54" and "Now That's Comedy," as well as several national commercials.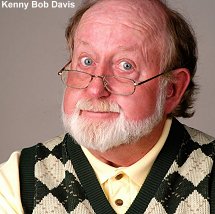 Kenny Bob Davis will provide the laughs Aug. 30-Sept. 1 with Tim Haldeman opening. Longtime veteran comedian, actor, musician and singer, Davis has opened many top concerts and main room shows for such stars as George Burns, Willie Nelson, Ramsey Lewis, Kenny Rogers, Roy Clark, Vince Gill, and Larry Gatlin & The Brothers. He has headlined all over the United States as a solo stand-up comedian and is a regularly invited USO performer for our military men and women aboard several aircraft carriers at sea and for our U.S. Marines in the field. He has appeared on TV in "Gremlins," "ER," "Zach and Cody," "Sisters" "Murder She Wrote" and more.
GOLDEN NUGGET HOLDS VIEWING PARTIES FOR THE FIGHTS
Viewing parties on closed circuit from 6 to 10 p.m. are scheduled at the Golden Nugget in the Gold Diggers Nightclub for upcoming matches. On Aug. 31, the "UFC 164" will feature Henderson vs. Pettis with tickets being $20, which includes one drink, or $25 with also includes admission to Gold Diggers at 10 p.m. On Sept. 14, it will be Floyd Mayweather vs. Canelo Alvarez with tickets being $50 with one drink included.
TROPICANA OFFERS PIGSKIN PARTIES AND GAMING PROMOTIONS
Football season is upon us and you can catch the pro games free in the Caboose Lounge Monday and Thursday nights at the Tropicana along with enjoying a variety of drink and food specials.
Every Monday night beginning Sept. 9, you can win Free Slot Play when any team scores. All Trop Advantage® Club members will receive one free drawing ticket and additional tickets for every 25 points earned playing their favorite reels.
Table games players will earn drawing tickets for "FREE Bets On Us" coupons 24 hours a day beginning Aug. 30 with qualified hands. Drawings will be held after touchdowns and overtime in selected games.
Every Monday in September, with your Trop Advantage® card inserted, you can win up to $250 in free play from 11 a.m. to 7 p.m.
Members of the Trop Advantage® Club 50 are invited to join the River Palms every Tuesday morning for free coffee at Java Joe's and free bingo. Members will also get the chance to win Free Play, and receive a $1.99 buffet by earning points on their Trop Advantage cards.
Every Wednesday in September, Trop Advantage® members receive up to 20X points by earning 250 base points on their Trop Advantage® card and swiping at a promotional kiosk.
On Friday, Sept. 13, Trop Advantage® Club members can swipe their cards at a promotional kiosk and win up to 13X points. If people aren't a member, they can join for free any time.
FAST NOTES
There will be a Labor Day Weekend Fireworks Display in the sky above the Colorado River at the Avi on Sunday, Sept. 1 at 8:30 p.m.
The Global Fashions International Gifts and Crafts Show will be held Aug. 31-Sept. 2 in the Edgewater's Rio Vista Room. Admission is free and gift items will include hats, skirts, jewelry, belly dancing costumes, handbags, home decor and much more. Hours are 10 a.m. - 10 p.m. and 10 a.m. - 5 p.m. on Monday, Sept. 2. Admission is free.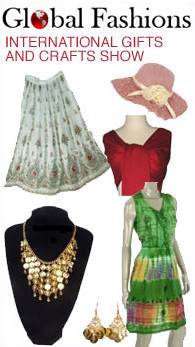 The international mixed martial arts organization, King of the Cage, will return to the Edgewater's E Center on Saturday, Sept. 7 at 6 pm. and be televised live. Tickets are $15.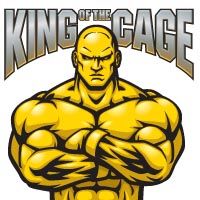 On Saturday, Aug. 31, the Gin Blossoms will be playing the Pavilion Theater at the Tropicana after coming off of the 2013 Under The Sun Tour. Tickets are $10.
"Hot Hula Swing" - a show of Hawaiian dancing and singing with pretty girls will appear at the Riverside, Sept. 3-8 at 8 p.m. Tickets are $30.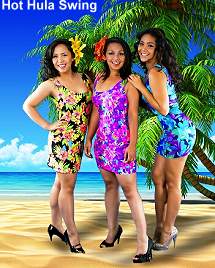 The River Palms hosts a daily $1,500 free play slot tournament every Thursday through Sunday from 11 a.m. to 4 p.m. You can earn entry into the Red Hot Reels Daily Slot Tournament by earning 25 base points on your Trop Advantage® card. And, every Thursday through Sunday in September, you can receive a colored T-shirt by earning 200 base points on your Trop Advantage Card.



CONTINUE ON TO...:
THIS WEEK'S >LAS VEGAS NEWS
LAST WEEK'S >LAUGHLIN NEWS
>VEGAS VIEW FULL ARCHIVES
Return to >"Heard Around Town"
Return to >Las Vegas Leisure Guide