DAVID COPPERFIELD CONTINUES AT MGM GRAND!

Master magician David Copperfield continues headlining at MGM Grand's 740-seat Hollywood Theatre with his latest stage production, "An Intimate Evening of Grand Illusion." Copperfield currently holds 11 Guinness World Records including "Largest Illusion Ever Staged" and "Most Magic Shows Performed in a Year." He also was the first living illusionist to be honored with a star on the Hollywood Walk of Fame.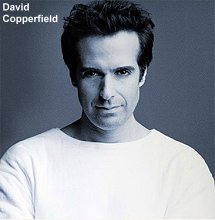 His upcoming dates are now-Sept 1; Sept. 19-Oct. 20; Oct. 28-Nov. 13; Nov. 21-Dec. 4; and Dec. 15-30. His show times are 7 and 9:30 p.m. with a 4 p.m. matinee on Saturdays. Tickets are $69.99 to $99.99.
Column Continues Below Advertisement
NATIONAL GEOGRAPHIC EXHIBIT EXTENDED AT THE VENETIAN
By popular demand, "50 Greatest Photographs of National Geographic" presented by Imagine Exhibitions at The Venetian has been extended past its limited engagement through Jan. 13, 2014, in the Imagine Exhibitions Gallery. The display that's open daily showcases National Geographic's most celebrated photos in its 125-year-old history and has the behind the scenes stories. Admission prices are $15 and $18.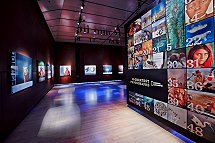 GOLDEN NUGGET ADDS WILLIE NELSON AS FINAL WNFR HEADLINER
Golden Nugget has lined up Willie Nelson & Family as the final headliner to join top names in country music in the Grand Events Center during the 2013 Wrangler National Finals Rodeo (WNFR) on Dec. 10 and 11 at 10 p.m. Nelson boasts more than 200 albums and every conceivable award and honor to be bestowed in the country music world. Tickets start at $99.
Other country headliners include: Gretchen Wilson Dec. 6 and 7; Dwight Yoakam Dec. 8 and 9; and Merle Haggard Dec. 12 and 13.
EIFFEL TOWER EXPERIENCE WILL WELCOME 10 MILLIONTH VISITOR
The Eiffel Tower Experience at Paris, an exact half-size replica of the original that opened in September 1999 offering an incredible city view, will welcome its 10 millionth visitor early fall and give the lucky guest a seven-day trip for two to Paris, France.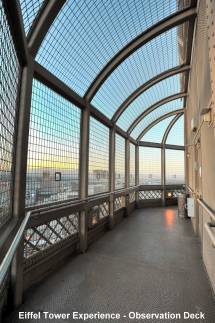 GOLDEN NUGGET REVS UP FOR BIKEFEST 2013
The Golden Nugget will welcome thousands of motorcycle enthusiasts to Fremont Street Oct. 3- 6 for the 13th annual Las Vegas BikeFest® 2013. The event's host hotel is the Golden Nugget, which will be giving away a new custom chopper currently on display and built by Count's Kustoms, stars of the hit television series Counting Cars™ on HISTORY®. The drawing will be held on Saturday, Oct. 5 at 10:30 p.m. on the Fremont Street Experience First Street stage, and riders must be present to win. Each event and Poker Walk registrant will receive an entry and more entries may be earned through gaming play.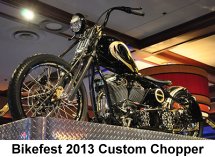 The BikeFest $2,500 Slot Tournament will be held at the Golden Nugget on Friday, Oct. 4 at 9 a.m. All BikeFest registrants will receive one free entry into the tournament and non-registrants can participate for a $25 buy-in.
In addition, the Golden Nugget will present a Joe Nichols concert at nearby Cashman Center on Friday, Oct. 4 from 8:30-10 p.m.
FANS HAVE CHANCE TO CHOOSE CLINT HOLMES SONGS
For the first time, Clint Holmes is giving his fans a chance to choose the songs that he will perform during his upcoming shows inside the 200-seat Cabaret Jazz at The Smith Center on Sept. 6 and 7 at 8:30 p.m. and Sept. 8 at 2 p.m. The monthly resident artist has been headlining the room since The Smith Center opened and performing a different show each month. This month, fans can tweet Holmes at @ClintHolmesLV with their song request between now and Aug. 30 for a chance to hear him perform the song as part of his September show's repertoire.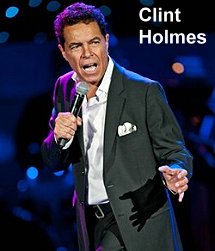 NEW DATES FOR 'ROCK THE CANYON RALLY' FUNDRAISING EVENT
Las Vegas Ski & Snowboard Resort (LVSSR) has rescheduled the inaugural Rock the Canyon Rally fundraiser to Saturday and Sunday, Sep. 7 and 8. Initially scheduled for July 13 -14, the event was postponed due to the recent Carpenter One Fire that caused LVSSR to cease its summer activities on July 4 and remain closed until July 19 as mandated by the U.S. Forest Service. The area did not sustain any damage related to the fire.
Rock the Canyon Rally presented by Black Patch Motorcycle Club is a two-day, family-friendly festival featuring live music, a vendor expo with food outlets, motorcycle rally and camping. A variety of LVSSR outdoor activities including disc golf, horseshoes and scenic chairlift rides are also available. Admission prices are $25 for adults, $10 for children 8-17 and free for 7 and under and all area firefighters.
Music will be featured all-day Saturday beginning at noon with acoustic sets offered after 11 p.m. on Saturday and throughout the day on Sunday. Performers set to take the stage include: Pop The Clutch, Stoney Curtis Band, Jolli Joplin, Leather Mouse, Smashing Alice, King vs. Clash, Chris Heers, Southern Stew and Cletus & Mexican Sweat, plus more visit www.rockthecanyonrally.com.
A Rock the Canyon kick-off party at Mr. D's Sports Bar & Grill (1810 S. Rainbow Blvd.) will be announced at a later date.
MOB MUSEUM RECEIVES IRS INVESTIGATIVE CHIEF'S ARTIFACTS
The Mob Museum downtown recently added to its Archives collection artifacts related to U.S. Treasury Department official Elmer Lincoln Irey (1888-1948), famed chief of the U.S. Treasury Department's law enforcement agencies. Active from 1919 until his retirement in 1946, Irey eventually oversaw the operations of the U.S. Secret Service, the IRS Intelligence Unit, U.S. Customs and the Bureau of Narcotics, the Alcohol Tax Unit and the U.S. Coast Guard.
Irey led investigations credited with the prosecution of many notorious mobsters, including Al Capone, Waxey Gordon, Leon Gleckman, Johnny Torrio, Enoch "Nucky" Johnson, Moe Annenberg, Tom Pendergast, Frank Nitti, Paul Ricca and Louis Campagna. He is also recognized for the capture of suspected Lindbergh baby kidnapper Bruno Hauptmann. The Irey artifacts donated to the Museum by the Gridley family include newspaper clippings, correspondence between Irey and Charles Lindbergh as well as Franklin D. Roosevelt, photographs and other records.
The Mob Museum Archives are available to scholars, researchers and working press on an appointment basis. A new exhibition, including the Irey's objects and artifacts, is in development at the Museum with its public opening expected next year.
THE ADVENTUREDOME AT CIRCUS CIRCUS CELEBRATES 20 YEARS
The Adventuredome at Circus Circus will celebrate its 20th birthday with celebrities, clowns, cupcakes and confetti on Thursday, Aug. 22 at 11 a.m. Celebrity guests will include reality star Holly Madison, world-famous dance crew Jabbawockeez and valiant performers from Tournament of Kings, who will sing "Happy Birthday" around a 2,000-piece cupcake tower.
STARSHIP FEATURING MICKEY THOMAS AT SILVERTON
Iconic '80s rock band Starship featuring Mickey Thomas will appear at the Veil Pavilion inside the Silverton on Friday, Sept. 13 with anthems such as "We Built This City," "Nothing's Gonna Stop Us Now" and "Sara." Thomas took the Starship reins over in 1992 and has toured relentlessly with the current Starship group that features the longest running lineup in the band's long history going back to the sixties. Tickets are $30.
FIRST FESTIVAL OF FASHION PLANNED AT THE FORUM SHOPS
On Sept. 6-7, the first Festival of Fashion at The Forum Shops at Caesars globally recognized as the premier luxury shopping destination in the world will celebrate fashion with a first-of-its kind shopping event. The Festival of Fashion will be a two-day extravaganza filled with live fashion presentations, pop up and roving fashion shows, beauty bars, photo opportunities, entertainment, food, drink, one-of-a-kind in-store events, limited edition products and more.
FABULOUS LAS VEGAS RETURNS TO SIN CITY TO CELEBRATE PRIDE
The fourth annual Fabulous Las Vegas will return to Sin City Sept. 3-8. This one-of-a-kind LGBT celebration will feature experiences and promotions across several MGM Resorts International destinations that will complement the citywide Las Vegas PRIDE events also taking place that week.
Fabulous kicks off Wednesday, Sept. 4 with PRIDE Family Bingo at Circus Circus hosted by Norma Llyaman and Miss Las Vegas PRIDE 2011 Diana Prince. There will be two nights of fearless stand-up comedy at The Mirage with a pair of LGBT icons: Margaret Cho on Sept. 6 and two-time Emmy Award-winner Kathy Griffin on Sept. 7. The Annual PRIDE Festival will be Sept. 7 at the Clark County Government Center. The celebration ends with Temptation Sundays, the city's original and longest-running LGBT pool party. You can stay up on the events by visiting MyFabulousVegas.com and also learn about the dedicated smartphone application.
TOP OF NEXT COLUMN
HOMETOWN HEROES EXHIBITION FEATURES RICARDO LAGUNA
Downtown's interactive nightlife venue Insert Coin(s) will host the second all-ages Hometown Heroes BMX Exhibition and street party on Sunday, Sept. 1 from 7 to 8:30 p.m. The event hosted by BMX pro and MTV reality star Ricardo Laguna will feature BMX riding from local amateurs and talented professionals, as well as the chance to win coveted raffle prizes. Raffle tickets, cash donations and bar proceeds at the after party for guest 21 and older will support the Downtown Boys & Girls Club.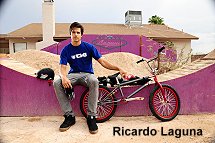 BMX STAR RICARDO LAGUNA WILL VISIT RAISING CANE'S®
All six Raising Cane's® Las Vegas locations will donate 100 percent of their Labor Day, Sept. 2, profits from 9 a.m. until 4 p.m. to HELP of Southern Nevada.
Additionally, guests at the S. Las Vegas Boulevard location will receive a raffle ticket with the purchase of their meal for the chance to win a children's bike from DK Bicycles autographed by BMX star and television personality Ricardo Laguna. A meet and greet with Laguna will be held from 4 to 5 p.m. with the first 50 attendees receiving an autographed poster.
REVIV MAKES JESSA HINTON ITS COMPANY'S SPOKESMODEL
REVIV, the new IV medspa at The Underground at MGM Grand, has named gorgeous model, Jessa Hinton, as its new spokesmodel and face of advertising campaigns enticing people to seek hydration therapies in a spa-like atmosphere, complete with full-body massage chairs, high-definition televisions and the "living room." Therapies include four different IV infusions, each containing a variation of vitamins, antioxidants, Vitamin B12, anti-nausea medications and more; the QuikFix oral vitamin package; an oxygen bar; shots of detoxifying Glutathione and more.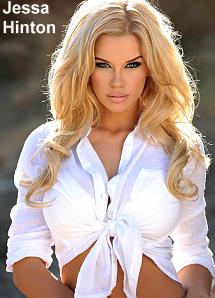 Hinton did national television commercials and had roles on "Baywatch" and "7th Heaven," all before she was 16. By 2010, she was the face of the Palms Hotel and Casino and now along with modeling designs her own swimwear line for Affliction Clothing and other independent clothing labels.
STAR OF THE DESERT ARENA OFFERS HEADLINER SHOWS FOR $9.95
Primm Valley Casino Resort is now offering a $9.95 ticket program for all shows at the Star of the Desert Arena. Look at this lineup and you'll see this is an offer you can't resist: Aug. 24 - Los Tigres del Norte; Aug. 31 Kenny Rogers; Sept. 14 The Jacksons; Oct. 5 Lonestar; Oct. 26 Ramon Ayala; Nov. 2 - The Oak Ridge Boys; and Dec. 28 The O'Jays.
MICHAEL MCDONALD SINGS AT EASTSIDE CANNERY
Five-time Grammy Award Winner Michael McDonald will return to the Eastside Cannery's Events Center on Sunday, Sept. 1 at 8:30 p.m. From '70s-era Doobie Brothers classics such as "What A Fool Believes" and solo hits like "I Keep Forgettin'" through two highly-acclaimed Motown covers albums and recent genre-busting guest spots with alternative buzz bands Grizzly Bear and Holy Ghost, McDonald is that rare commodity in contemporary pop whose work is both timeless and ever-evolving. Tickets start at $29.95.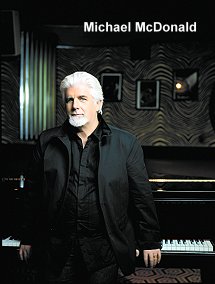 TONY SACCA HEADLINES SHOW AT SANTA FE STATION
Entertainer and host of syndicated television shows "Entertainment Las Vegas Style" and "Las Vegas Rocks Variety Show" will headline in the Chrome Showroom at Santa Fe Station with The Saccettes and the live eight-piece Michael T Band on Saturday, Sept. 7, 2013, at 7 p.m. Admission, which includes a free Las Vegas Rocks Alarm Clock, is $15 cash at the door or for advance reservations call 702-364-8669.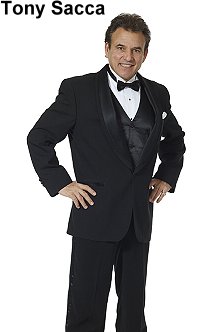 INFORMATION CLIPS
Beginning Aug. 17 and for a limited time, Culinary Dropout inside the Hard Rock Hotel & Casino will offer bottomless mimosas during brunch every Saturday and Sunday from 10 a.m. to 3 p.m. for $15.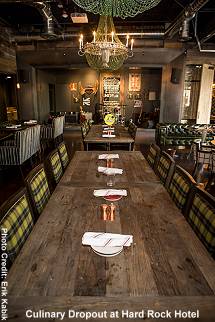 "Legends in Concert" at the Flamingo has added 7:30 p.m. shows on Tuesday, Wednesday, Thursday and Saturday through Aug. 31, marking the production's first 7:30 p.m. shows since moving to Flamingo last February.
Hyde Bellagio will host 15 Las Vegas mixologists Thursday, Aug. 22 at 7 p.m. in a competition to create original cocktail recipes using one requisite ingredient: Bacardi's DEWAR'S® Highlander Honey whiskey. Tickets are $50 to the event and guests can vote. Winner gets up to $2,000.
Strip House at Planet Hollywood will celebrate six years in September with Corporate Executive Chef John Schenk presenting a $52 Surf & Turf anniversary special.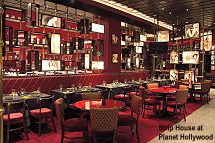 The King of the Cage will return to the Eastside Cannery Events Center on Saturday, Aug. 31 at 7 p.m. for the Future Legends 16. Many competitors in this show have never had a loss on the record and women will take center stage for the King of the Cage 115 pound World Championship Belt. Tickets start at $30.
Blue Man Group will transform The Hollywood Bowl with their signature mayhem and appear with the 80-piece Hollywood Bowl Orchestra and special guests on Sept. 6 and 7.
ACT NIGHTCLUB OFFERS NONSTOP LABOR DAY WEEKEND EVENTS
The ACT Nightclub a performance-based nightclub inside the Grand Canal Shoppes at The Venetian | The Palazzo will offer nonstop events Labor Day weekend beginning on Wednesday, Aug. 28 with the "Peanuts and Pasties" circus-themed party led by model and MMA television celeb Roni Taylor. Avant-garde DJ duo, POSSO, will rock on Friday, Aug. 30. The "White Girl Wasted" party on Saturday, Aug. 31 will be hosted by actresses Hayley Hasselhoff and Nathalia Ramos.
ALKALINE TRIO AND NEW FOUND GLORY VISIT HOUSE OF BLUES
Chicago cult rockers Alkaline Trio and melodic punk outfit New Found Glory will begin a co-headlining tour on Oct. 23 in San Francisco and stop at the House of Blues at Mandalay Bay on Friday, Oct. 25. Alkaline Trio emerged in 1996 and New Found Glory in 1997. Tickets are $29.99 and $35 day of show.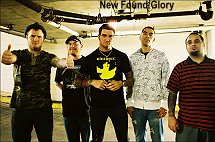 GOODWILL DEBUTS UPSCALE DÉJÀ BLUE BOUTIQUE IN SUMMERLIN
On Friday, Sept. 6 at 9 a.m., Goodwill of Southern Nevada will open its 12th retail location in Southern Nevada and first Déjà Blue Boutique in Summerlin at 10300 West Charleston Blvd. in Town Center featuring an exclusive selection of brand name fashion-forward clothing, shoes, accessories and household decorative items at a fraction of their retail value making high fashion affordable. The new 2,800-square foot Déjà Blue Boutique is modeled after similar upscale Goodwill locations in Denver and Orange County. Store revenue funds job placement and training programs. Last year, Goodwill helped 1,800 individuals in Southern Nevada find employment and provided services to more than 8,000.
THE RANGE 702 OFFERS ONE-YEAR ANNIVERSARY SPECIALS
Another anniversary approaches with The Range 702 at 4699 S. Dean Martin Drive turning one-year old on Oct. 4. To celebrate, Nevada's largest indoor shooting range is offering great deals. From now until Oct. 4, the facility is featuring complimentary hour-long range sessions for new customers, valued at $20; or $150 in savings on annual memberships. Along with the amenities offered with the purchase of a regular membership, the limited-time celebratory Anniversary Membership includes: Waived Annual Registration fee; $10 gunsmith credit; and one free NV CCW class. Memberships come standard with unlimited use of the shooting range, discounts on merchandise and training classes, and free Federal Firearms License (FFL) transfers.
Column Continues Below Advertisement
CONTINUE ON TO...:

THIS WEEK'S >LAUGHLIN NEWS
LAST WEEK'S >LAS VEGAS NEWS
>VEGAS VIEW FULL NEWS ARCHIVES
Return to >"Heard Around Town"
Return to >Las Vegas Leisure Guide