This September, New Zealand-based Minus 5 Group will begin an American ice age when it opens the first permanent full-sized ice lounge experience ever in the United States at Mandalay Place, located adjacent to Mandalay Bay Resort. This world renowned hospitality group debuted in Auckland, New Zealand, in 2002. The Las Vegas location will be the first of many U.S.-based Minus 5 ice lounges, with other locations currently in the development stage in New York, Miami, Hawaii, and Los Angeles.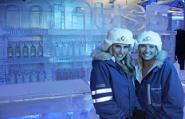 The Minus 5 Ice Lounge is named for its constant frosty temperature of minus five degrees Celsius (approximately 23-degrees Fahrenheit). Everything inside the 1,200-square-foot Minus 5 Ice Lounge will be made of ice, including the walls, the bar, the sculptures, the chairs, and even the glasses from which guests sip exotic vodka cocktails (non-alcoholic "mocktails" for guests under 21). To ensure guest comfort in the sub-freezing environment, guests will be provided with winter gear that includes sheepskin-lined parkas, gloves, and booties.

Column Continues Below Advertisement


The company continually re-invents the experience by recreating the lounge and sculptures every six to eight weeks. Minus 5 ice sculptures and other fixtures are carved from crystalline Canadian ice and then shipped to
Las Vegas where they are re-assembled on-site. The ice cocktail glasses are made from pure New Zealand spring water and shipped in their frozen form all the way from Kiwi-country.
Minus 5 is far from a freezer. It is a comfortable, arid ice environment that involves no wind, wind chill or humidity inside the ice lounge. Admission is $30 per person and includes a premium vodka drink for guests 21 and older or a non-alcoholic drink for younger guests.
What an honor to attend a special dinner at Lawry's The Prime Rib just off the Strip on Flamingo honoring the company's seven decades of serving an original fine dining experience built around the finest aged beef and single entr'e menu concept, which was altered slightly along the way to offer a fish option.
An even bigger honor was sitting with Lawry's president and CEO Richard R. Frank, who is the grandson of founder, Lawrence L. Frank. Following dinner R. Frank gave an enthralling history of a truly extraordinary company that has been responsible for many innovations such as the silver stainless steel serving carts, introducing a tossed green salad as a first course, the "doggie bag" for leftovers, and the first ideal seasoning for roast beef, which is Lawry's Seasoned Salt" sold in supermarkets nationwide.
The Las Vegas Lawry's that features a warm and elegant art-deco-inspired interior opened in 1977 and seats 600. There are six private dining rooms with one having the captivity to seat 175 or be sectioned into three separate banquet rooms. Two other rooms accommodate 25 to 40 guests.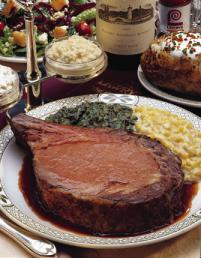 Very soon, Lawry's will add a new dimension to the dining experience in Las Vegas by introducing lunch service, Monday - Friday, from 11:30 am. to 2 p.m. The Ale & Sandwich Bar will carry on the tradition first offered at the family-owned chain's Tam O'Shanter restaurant in California. Prime rib roast beef will be hand carved to order from a shining silver sandwich bar and served hot on a choice of fresh bread and be accompanied by a selection of salads. Lawry's phenomenal signature cream spinach, cream corn and mashed potatoes will also be available.
The infamous comedy duo Cheech & Chong will bring laughter to The Pearl Concert Theater on Saturday, Oct. 18, at 7:30 p.m. These two classic comedians will reunite as part of their first tour in 25 years, Light Up America. Tickets are $45, $60 and $75, call 702-474-4000.
Cheech Marin and Tommy Chong first hit the LA comedy scene in the early '70s and immediately won over audiences with their wacky routines which captured the free spirited attitude of the times. Some of their most well-known routines were "Earache My Eye," "Basketball Jones" and "Sister Mary Elephant." The duo released nine albums between 1972 and 1985, earning them four Grammy nominations and a huge cult following. Big Bambu, Cheech & Chong's sophomore release, became the top selling comedy album of all time in 1972 and held that record for several years. The pair's third album Los Cochinos earned them a Grammy award for Best Comedy Album in 1973.
The counterculture heroes decided to bring their comedy to the big screen in 1978 with their first of eight films, Up in Smoke. The movie was an enormous success, grossing more than $100 million at the box office, making it the top grossing comedy of the year. The duo went on to co-write and star in seven subsequent films including Cheech and Chong's Next Movie, Nice Dreams and Still Smokin.
Fast rising Las Vegas-based funk / pop / rock band THINK has been chosen to open for the iconic rock band KISS on Friday, Aug. 29, at The Pearl Concert Theater at 8 p.m. Earlier this month, THINK also took the stage with KISS at the Rock N' The Rally in Sturgis, S.D. Tickets for KISS are $153 and $303, call 702-474-4000.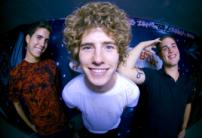 THINK spent nearly a year writing their debut album before joining forces with producers Darren Sher and Cris Judd of Lee Grant Productions. Their 11-song debut album, Odyssey, will be released soon. The album was mixed by Jeff Juliano, who has worked with musical talents such as John Mayer and the Dave Matthews Band. Odyssey includes the song Apollo, which has been chosen for the soundtrack of the surf movie The Outside, along with music from Linkin Park and POD. The movie is due out later this summer.
The Second City improve show at the Flamingo has closed its run there.
Las Vegas-based ZizZazz Explosive Energy Mix that is experiencing accelerated growth throughout the nation has announced that multi-talented, three-time Grammy-award winning artist Nelly, who relies on the drink during rehearsals and performances, has joined the ownership team of the energy drink mix. As an owner, Nelly will be the new face and spokesperson for the product that features four flavors.
Mandalay Bay Beach invites visitors 21 and older throughout the summer to watch classic comedies at 9 p.m. while floating in Mandalay Bay's wave pool or lounging beachside on real sand. Upcoming Dive-In Movies include Swingers n Friday, Aug. 22 and Old School on Friday, Sept. 5.
Canyon Ranch Grill is now open inside the Canyon Ranch SpaClub, located on the pool level of the Palazzo Resort and Casino. Guests can experience a nourishing menu featuring wholesome, seasonal fresh ingredients with an emphasis on local, organic and sustainable farming methods. There's also an extensive drink menu offering smoothies, juice blends, naturally flavored sodas, coffees, teas and even healthy cocktails.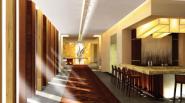 Hours of operation are 7 a.m. to 11 p.m. offering breakfast - $3 to $14; lunch - $6 to $14; and dinner - $18- to $25.
George Wallace, who is in his fifth year as a headliner at the Flamingo, will welcome Broadway headliner and two-time Grammy winner Jennifer Holliday as his co-headliner, Aug. 19-30.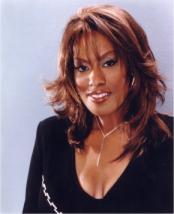 Holliday has been making music for more than 20 years but is remembered most notably for her 1982 hit single And I Am Telling You I'm Not Going. Holliday revived the song later when she delivered her show-stealing performance in the musical Dreamgirls. While starring on Broadway, Holliday released several successful pop albums. Since then, she has continued to top the dance charts with hits like I'm On Your Side, A Woman's Got the Power and Think It Over.
Blues and soul singer / songwriter Michele Lundeen will perform at the Henderson Events Plaza on Friday, Sept. 5 at 8 p.m. Admission and parking are free.
Nicknamed "The Queen of Steam," San Diego-based Lundeen is a powerful, sultry singer who is often compared to Janis Joplin and Bonnie Raitt. She incorporates several genres of music including rock 'n' roll, swing, roadhouse blues and funky soul and combines it with her talented band, Blues Streak. In 2004, Lundeen released her debut album entitled Song Inside Me that features nine original songs.
Coming off the success of its inaugural fight card, "Affliction Banned," Roy Englebrecht Events in association with Affliction Entertainment is pleased to announce Affliction "Day of Reckoning." The Oct. 11 card will feature 10 bouts, showcasing Affliction heavyweights Andrei "The Pitbull" Arlovski vs. former UFC heavyweight champ Josh Barnett. Tickets for the mixed martial arts fight at the Thomas & Mack Center range from $75 to $500, call 702-739-FANS.
Gerry and The Pacemakers (formerly Mars Bars) are a British Rock 'n' Roll group formed in 1959 by Gerry Marsden. Coming from Liverpool and managed by Brian Epstein, they were one of the few groups to initially challenge The Beatles popularity with classic songs like Don't Let the Sun Catch You Crying, which became their first hit in the United States, peaking at No. 4. Gerry and The Pacemakers will perform at 450-seat The Suncoast Showroom, Aug. 22-24, at 7:30 p.m. For tickets priced from $29.95, call 702-636-7075.
In April of 1964, the group appeared on American television for the first time on The Ed Sullivan Show, performing Don't Let The Sun Catch You Crying.
Gerry and The Pacemakers kicked off 1965 in style, hitting the upper reaches of the U.S. Hot 100 with their cover of Bobby Darin's ballad, I'll Be There.
Like The Beatles, the group starred in their own film, Ferry Cross the Mersey. The title track album became a standard and perhaps Gerry's signature song in the United States. Released in 1964, it became Gerry and The Pacemaker's fifth straight U.S. Top 20 hit, peaking at No. 6. In 1993, Gerry Marsden published his autobiography entitled, I'll Never Walk Alone.
This month, Emmy award-winning comedian and Strip headliner Wayne Brady celebrated his first anniversary after more than 200 performances at the Venetian. Brady will continue entertaining audiences with his one-of-a-kind Making It Up show that incorporates improv, singing and dancing until August 2009. In addition, Brady will celebrate the release of his first studio album, A Long Time Coming, on Sept. 16.
Superstar Cher recently unveiled a new Bob Mackie glittery sequined ensemble in her Las Vegas show at The Colosseum at Caesars Palace. Her new costume creation is part of her closing number Believe. Cher continues her three-year run at the resort with shows running now through Oct. 5 until her next break.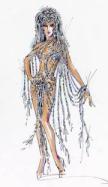 The $1 billion M Resort, Spa and Casino held its topping-off ceremony this month. The new property will feature 390 guest rooms and suites, more than 92,000 square feet of gaming and more than 60,000 square feet of meeting and conference space. Amenities will include a spa and fitness center, a 14-screen digital movie entertainment complex and a one million-square-foot regional mall.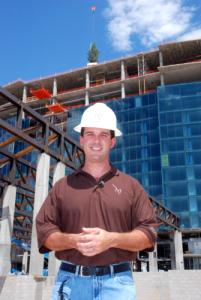 Earlier this month, STOMP Out Loud celebrated its 500th exhilarating performances at Planet Hollywood.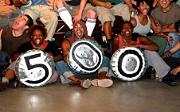 Ultra trendy accessories boutique GUESS? Accessory and athletic attire retailer Volcom will open their first Las Vegas locations inside Miracle Mile Shops at Planet Hollywood in September.
The Sahara's 12th annual reunion is set for Sept. 18 at Palace Station. It's a time for folks who've worked at the more than 50-year-old property to gather and reminisce.
CONTINUE ON TO...:
>THIS WEEK'S LAUGHLIN SEGMENT
>LAST WEEK'S LAS VEGAS SEGMENT
>VEGAS VIEW FULL ARCHIVES
>Return to "Heard Around Town"
>Return to Las Vegas Leisure Guide