RECYCLED PERCUSSION WILL OPEN AT STUDIO 54
Recycled Percussion will bring their power percussion show that they've been writing for four years to Studio 54 at the MGM Grand beginning Monday, Aug. 30 with a revolutionary interactive twist. Upon entering, show goers will be handed an instrument and a pair of drumsticks allowing them to become the fifth member of the band. Shows are Monday through Saturday at 8 p.m. Tickets are 39.99, call 800-929-1111 or 702-891-7777.
Column Continues Below Advertisement
Formed in 1994 in New Hampshire at their High School talent show, Recycled Percussion's first performance gave birth to the style of music now known as JUNK ROCK. During every show, the band mixes their gritty assault on buckets, power tools or anything else they can get their sticks on with a sense of humor and gravity defying athleticism.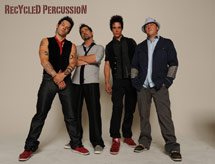 Band founder Justin Spencer, who has been named the world's fastest drummer, along with fellow drummer Ryan Vezina, guitarist Jim Magoon and DJ Todd Griffin started to tour the world as Recycled Percussion in 2001. The band recently placed third on the hit television show "America's Got Talent" on NBC and became the first non-singing act to place in the top three in the show's history.
DREW LACHEY HOSTS 'THE PRICE IS RIGHT – LIVE' AT BALLY's
"The Price is Right – Live" stage show at Bally's has a special celebrity host Drew Lachey for an exclusive limited run through Aug. 21. The show, from FremantleMedia, the producers of "American Idol" and "The Price Is Right" TV shows, features such fan-favorite games as "Plinko," "Cliff Hangers," "The Big Wheel," and of course, "The Showcase." Shows are Tuesday-Saturday and cost $49.50.
Lachey is a past winner of ABC's "Dancing with the Stars" taking home first place in 2006. Lachey served as co-host of "Dancing with the Stars" the following season, and hosted ABC's "Dance War: Bruno vs. Carrie Ann." Lachey most recently hosted HGTV's "$250,000 Dollar Challenge."
Lachey is best known for his pop group 98 Degrees, which he joined with his brother, Nick, in 1995. After four successful albums, the band decided to take a break. Since then, Lachey has appeared on several TV shows, including "As the World Turns," "Sabrina the Teenage Witch," "Newlyweds: Nick and Jessica" and also in the musicals "Hairspray," "Rent" and Monty Python's "Spamalot" on Broadway.
LEE GREENWOOD BRINGS PATRIOTISM TO THE CANNERY
The Cannery will present a special Military Appreciation Show featuring Lee Greenwood, best-known for his inspiring patriotic ballad, "God Bless the USA," in The Club on Saturday, Sept. 5 at 8 p.m. Tickets range from $14.95 to $79.95 with discounts for the military, call 702-507-5757.
Greenwood, a farm boy could play nearly every instrument in his school orchestra by age 14. Over the span of his career as a recording artist and songwriter, Greenwood has released 22 albums and 38 singles. Greenwood has twice been awarded Male Vocalist of the Year by the Country Music Awards and won Song of the Year for "God Bless the USA" in 1985.
SHERYL CROW WILL ROCK THE JOINT SEPT. 11
Three-time Grammy winner Sheryl Crow will headline The Joint at the Hard Rock with special guest singer/songwriter Brandi Carlile on Saturday, Sept. 11. Tickets start at $46.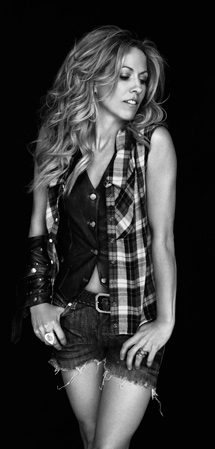 Crow was catapulted to success in 1993 with the seven times platinum "Tuesday Night Music Club," which earned three Grammys and featured the hit "Leaving Las Vegas." In 1996, Crow's second album, "Sheryl Crow," and her 1998 "The Globe Sessions" recording, both earned Grammys. More recently in 2008, "Detours" was released, in which the fearlessly outspoken Sheryl Crow continued a journey of self-discover and she's been working on a 2010 release.
HENDERSON ANNOUNCES SEPTEMBER LINEUP FOR ARTBEAT
ArtBeat, a cultural arts series sponsored by the City of Henderson and Target, returns in September with the following lineup: country music entertainer, Gary Morris-Sept. 3; Hawaii's premier musician and hula dancer, Keola & Moana Beamer-Sept. 10; and blues master, W.C. Clark – Sept. 17. All three 8p.m. shows will take place at the Henderson Events Plaza and admission is complimentary.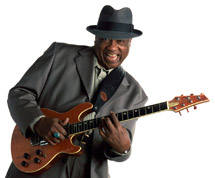 MADARIN ORIENTAL HOSTS 'AN EVENING WITH JERRY METELLUs'
"An Evening with Jerry Metellus" will be held on Monday, Aug. 16 from 6-8 p.m. at Mandarin Oriental as part of the hotel's monthly artist showcase series held the third Monday of every month. The events highlighting a different artist, photographer or performer and hosted in the Mandarin Bar on the 23rd floor provide guests with an intimate experience and personalized access to the talented individuals that live and work in Las Vegas.
Metellus, is a self-taught photographer whose experience as a dancer and model in front of the camera led to his life behind the camera. "An Evening with Jerry Metellus" will showcase work inspired by this year's World Cup Games, featuring models in movement evoking athletic poses.
SONRISA GRILL HOSTS MARGARITA FESTIVAL AT LAKE LAS VEGAS
The Sonrisa Grill at The Village Lake Las Vegas will host the second Margarita Festival (www.sonrisagrill.com) on Sunday, Sept. 4 from 4-7 p.m.
Valley bartenders and mixologists are invited to shake up their best margarita recipes and compete in front of a panel of national judges. Guests can enjoy tastings from all of the participants for $20 and vote on their favorites to win. A portion of the proceeds will benefit The Arthritis Foundation. The first place winner will win $1,000 cash; second place $500; and third place $250.
MGM GRAND HOLDS CONTEST TO FIND LAMEST PERSON
The MGM Grand is looking for the lamest person in America to turn their mediocre existence into the vacation of a lifetime by competing in the resort's Get A Life Giveaway. The resort's newest promotion offers contestants the opportunity to submit a campaign video for a chance to win a "Maximum Vegas" weekend at MGM Grand.
To enter, contestants create a video of their not-so-exciting life, upload it to YouTube and submit their entry to the giveaway Website by Aug. 30 at 11:59 p.m. From Aug. 31 to Sept. 9, visitors to the contest Website can vote for their favorite video. The five videos that receive the most votes along with an additional five videos selected by MGM Grand will move onto a final round in which a team of judges will select the Grand Prize winner.
TOP OF NEXT COLUMN
QUICK CLIPS
TV, movie, and Broadway star Cloris Leachman, 84, will bring her one woman show to the Suncoast Showroom on Sept. 18 and 19. Tickets for her 7:30 p.m. shows are $34.95, call 702-636-7075.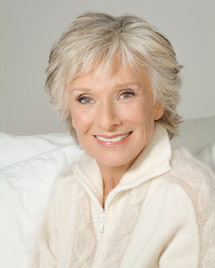 Meat Loaf has embarked on a North American summer tour in support of his new star-studded album "Hang Cool Teddy Bear.' Joining Meat Loaf as the supporting act will be his daughter Pearl. The tour will make a stop at The Joint at Hard Rock on Friday, Aug. 20. Tickets are $39.50.
It's a start. The marquee lights have been turned on at the Cosmopolitan on the Strip in anticipation of the 2,995-room hotel's Dec.15 opening.
Amazing, there are shows in Las Vegas that many of us don't know exist such as "Ariann Black's Secrets," a magic, comedy variety show at the off-Strip Westin Casuarina. Tickets for her Thursday through Tuesday 7 p.m. shows are $29.95 if you buy them at the hotel's box office. Also read that you can bring a pet to the show, but that you have to check out.

Weft is the new custom denim concept store debuting at The Forum Shops at Caesars and it is the first Weft store on the West Coast. The contemporary concept enables clients to create their own custom pair of denim by interacting directly with a tailor. The store is located near The Palm restaurant.
An announcement is expected that the Lied Discovery Children's Museum, which opened in 1990 at 833 Las Vegas Blvd. North next to the Las Vegas Library, will move into the Smith Center for the Performing Arts, which is under construction in Symphony Park and expected to open in spring of 2012. The museum features exhibits in the arts, sciences, nature, music and humanities, and also hosts traveling exhibits.
The new Nu Sanctuary at Town Square has introduced a three-course prix fixe menu for guests from 5-7 p.m., Monday through Friday, for $30.
Harrah's headlining comedy-magician Mac King performed a special show for thousands of boy scouts during the 2010 National Scout Jamboree in the Washington D.C. area earlier this month. He signed autographs alongside "Campfire Magic" Illustrator and cousin Bill King after the performance.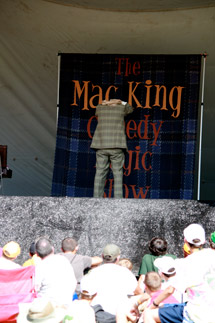 BILLIONAIRE MAFIA BRAND PRESENTS RAPPER EVENTS AT EVE
Eva Longoria Parker's Eve nightclub in Crystals at CityCenter and Las Vegas-based Billionaire Mafia Brand will host star-studded events on Aug. 17 and 18, in conjunction with MAGIC, Las Vegas' largest fashion convention. Revelers will dress to impress as Billionaire Mafia Brand clothing presents the industry's most cutting-edge rappers. On Tuesday, it will be rappers Rick Ross, Birdman and BG and on Wednesday rap artists Gucci Mane, Juelz Santana and G-Unit member Lloyd Banks. Doors open at 10 p.m. Admission is $20 for ladies, $30 for men and locals free on Wednesday night.
VEGAS RESORTS DEVISE NEW METHODS FOR POURING DRINKS
Following in the footsteps of the M Resort with 160 wines being served by the glass with a pre-paid tasting card system that allows guest to fill one, three and five ounces of wine in their own glass, d. vino Food and Wine Bar at Monte Carlo offers state-of-the-art Enomatic wine dispensers featuring tastings of 18 rare vintages. This system also allows guests to sample wines in one, two and five ounce pours.
In addition, the Nine Fine Irishmen pub at New York-New York now has the new DraftMaster™ table. It's a "pull-your-own-pint" Guinness or Harp system that allows guests to run a tab and only pay for what they pour. Guests and bar staff can keep track of the table's pours using the built-in volume monitoring LCD display. The DraftMaster™ table can be reserved and seats up to six guests.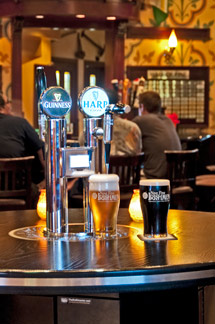 UPCOMING WINE TASTING EVENTS
New Vista Community will host its 3rd annual Wine Walk – the BIG ONE! at Town Square on Sept. 4 from 5- 9 p.m. Guests will be able to sample food from 16 local restaurants paired up with wines, beers, sakes and spirits from Wirtz Beverage Nevada while enjoying live entertainment and silent auctions. Admission is $75 before the event visit www.WineWalkLV.org or $100 at the door.
The 4th Annual O-Vino Wine Tasting to benefit Opportunity Village will be held Saturday, Aug. 28 at the Opportunity Village Engelstad campus from 4 - 8 p.m. Tickets are $50 and $75 at the door and all guests must be 21 or older. The event will feature more than 40 wine vendors, food, entertainment, a silent auction and more. For information, call 702-880-4038.
ONYX THEATRE PRESENTS '[TITLE OF SHOW]'
At the off-beat Onyx Theatre, located inside The Rack in Commercial Center, from Aug. 20-Sept. 4, off-Strip Productions will present "[title of show]," which is a musical romp that chronicles the three-week journey of two struggling writers, Hunter and Jeff, who suddenly decide to write a completely original musical starring themselves and their two lady friends. Their musical, appropriately named after the blank left on their application, "[title of show]," is accepted into the New York Musical Theatre Festival and quickly becomes an enormous hit. Tickets are $25, call 702-732-7225.
LOCAL NEWS
The local "Review Journal" newspaper is holding an Online Film Festival. Entries judged on creativity not budgets must be no more than four minutes long, feature Las Vegas in some manner, include a copy of the Las Vegas Review Journal, and be posted on YouTube. Entries are due by Sept. 30 to clevitan@reviewjournal.com with the e-mail subject line "Online Film Festival."
The Mega Mixer Consumer's EXPO will be open to the public at the Suncoast on Aug. 31 from 6-9 p.m. The Large Vision Business Network Mixer (LVBNM) will have a Chefs Corner featuring four international chefs, special guest World Pastry Champion Chef Chris Hanmer from the Food Network, and a cake show and live 2010 Cake Showdown.
Column Continues Below Advertisement


CONTINUE ON TO...:
>THIS WEEK'S LAUGHLIN NEWS
>LAST WEEK'S LAS VEGAS NEWS
>VEGAS VIEWS FULL NEWS ARCHIVES
>Return to "Heard Around Town"
>Return to Las Vegas Leisure Guide