CHANGES PLANNED FOR 'VIVA ELVIs' AT ARIA
Cirque du Soleil is planning major changes to "Viva Elvis" at Aria, and if the gamble doesn't work, the spectacular will shut down within two years. The biographic nature of the Elvis Presley story will be drastically cut and changed into a more traditional Cirque acrobatic production, with amazing artists from the Japanese production "Zed" being brought in at year's end and more rock 'n' roll being added as music components.
To do this, "Viva Elvis" will take extended dark dates beginning in January 2012 and the integration should be complete by the end of the first quarter.
As a result of the recent tragedies in Japan, Cirque du Soleil will close its permanent show "Zed" with amazing acrobatic acts by the end of this year.
Column Continues Below Advertisement
IMPERIAL PALACE OPENS LIVE GAME SHOW 'NAME THAT TUNE'
The game show "Name That Tune," will make its live debut at the Imperial Palace on Thursday, Aug. 18. An up-to-date, fast-paced version of the iconic daytime game show, "Name That Tune Live!" will give 100 participants per show the chance to win cash and prizes.
The interactive show will have a live DJ, a musical catalog, a set by Emmy Award-winning designer Andy Walmsley, ("American Idol" and "So You Think You Can Dance"). Las Vegas favorites, Chris Phillips and Marley Taylor of Zowie Bowie, will guide contestants along a musical escapade, including many of the famous games and several new twists to the old format.
"Name That Tune Live!" will run Wednesday through Monday at 3 p.m. with an additional 7:30 p.m. performance on Friday. Tickets are $49.95.
Created by Harry Salter, "Name That Tune" premiered on NBC Radio in 1952 and was a prime time television show on NBC and CBS in 1953. After a four-year run and a 17-year hiatus, the show returned to NBC from 1974 – 1981, with Tom Kennedy and then Jim Lange as the hosts.
BINION's DOWNTOWN TURNS 60
Binion's Gambling Hall, one of Las Vegas' longest operating casinos, will celebrate its 60th anniversary on Aug. 15 and all month long.
Benny Binion opened the Horseshoe Club in 1951 and revolutionized casino operation in Las Vegas. Some of Binion's innovations included: introducing high stakes gambling; setting the craps limits at $500, then $10,000 and eliminating limits altogether at times; offering free drinks to players; picking up customers by limousine from the airport; offering 10 times odds on craps; and hosting the first World Series of Poker in 1970.
Binion's was the first fully air conditioned casino, the first fully carpeted casino, and home to the first electrically powered elevator.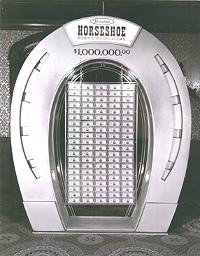 Binion's is also famous for its original million dollar display introduced in 1954 by Joe W. Brown, revived by Binion in 1964 where it remained in its famous Horseshoe case for 35 years. The current owners, TLC Casino Enterprises, reintroduced the display in 2008, with a new pyramid-of-cash design that sits on top of a poker table.
COMEDIAN GABRIEL IGLESIAS DEBUTS HIS TOUR AT MGM
Comedian and actor Gabriel Iglesias will debut his "Stand Up Revolution" Tour at the MGM Grand during Mexican Independence Day weekend Sept. 15 – 18. Tickets are $55.99 and $65.99, call 800-929-1111.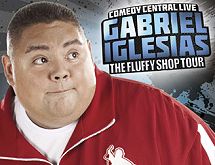 Iglesias is known as the "fluffy" comic in a Hawaiian shirt. His high-octane show is a mixture of storytelling, parodies, characters and sound effects. Iglesias has made frequent appearances on Comedy Central and done one-hour television specials "I'm Not Fat... I'm Fluffy" and "Hot & Fluffy." He also appeared in the independent films "El Matador" and "The Surfer King."
JOSH GROBAN MAKES A VISIT TO MGM GRAND GARDEN
Grammy® nominated vocal phenomenon Josh Groban will bring his "Straight to You Tour" to the MGM Grand Garden Arena on Saturday, Aug. 20. Groban burst onto the international music scene in 2001 with the release of his self-titled debut album featuring the hit single "To Where You Are." His latest album, "Illuminations," was released in 2010. His four solo albums have been certified at minimum multi-platinum and have collectively sold more than 24 million copies worldwide. Tickets are $99 and $65.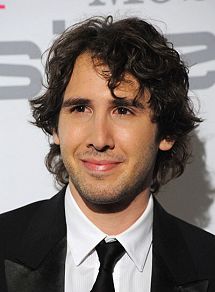 MARTY ALLEN WILL HEADLINE AT PALACE STATION
Comedy legend, 89-year-old Marty Allen is returning to the Louie Anderson Theater at Palace Station for a group of 4 p.m. weekend performances, Sept. 24 - 25, Oct. 15 - 16, Nov. 12 - 13 and Dec. 10 - 11. Allen was part of the popular '50s comedy duo Allen and Rossi with fellow comedian Steve Rossi. Together, the two toured the country, released several hit comedy albums, performed more than 40 times on the "Ed Sullivan Show" and starred in the comedic film "The Last of the Secret Agents." Tickets begin at $49.95 and VIP package is $99.95.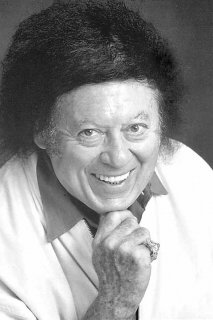 TOP OF NEXT COLUMN
PURE SPANISH HORSES FEATURED AT SOUTH POINT
The Foundation for the Pure Spanish Horse, a 501 (c) 3 non-profit organization dedicated to the preservation and rescue of the Pure Spanish Horse (P.R.E.), invites the public to attend the 2011 P.R.E. National Celebration of the Pure Spanish Horse Championship Horse Show sponsored by Yeguada Centurión of Segovia, Spain. Show dates are Aug. 30 through Saturday Sept. 3 at the South Point Equestrian Event Center.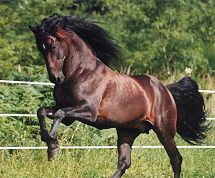 Featured in the films "Lord of the Rings" and "Kingdom of Heaven" these glorious horses known as P.R.E.'s (Pura Raza Espanola's) or Andalusians, with their flowing manes and tails, are one of the rarest breeds in the United States. The show starts at 8 a.m. each day and the daily horse show is free to the public.
MICHAEL BOLTON PERFORMS AT EASTSIDE CANNERY
Internationally acclaimed singer and songwriter Michael Bolton will perform at the Eastside Events Center at the Eastside Cannery on Aug. 27 at 9 p.m. Bolton's soulful voice has sold 53 million albums and singles worldwide. He has performed around the world with musical icons including: Luciano Pavarotti, Placido Domingo, Jose Carreras, Renee Fleming as well as B.B King and Ray Charles. His artistic achievements include two Grammys® for Best Pop Male Vocal Performance, six American Music Awards and a star on the Hollywood Walk of Fame. His honors Tickets range from $54.95 to $74.95.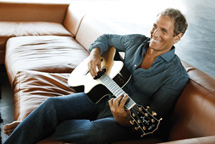 RIVIERA HOSTS MUSICAL VALLI/FOUR SEASONS TRIBUTE
The musical revue, "Oh What a Night! - A Musical Tribute to Frankie Valli and the Four Seasons" will be performing Aug. 17-28 in the Starlite Theatre at the Riviera. Written by Motown producer George Solomon, the choreographed show features all the original hits. Tickets are $39.95.
The next show will star Paul Rodriguez with special guest Murray Langston, The Unknown Comic, Aug. 31 through Sept. 11.
CHICAGO TRIBUTE BAND STOPS AT SUNCOAST
Brass Transit based in Toronto is an eight-member tribute act to classic rock-jazz band Chicago. They will perform at the Suncoast Showroom, Sept. 9 and 10, at 7:30 p.m. Tickets start at $15.95, call 702-636-7075.
Brass Transit members have performed with legendary rock and soul groups and singers such as The Drifters, Sam and Dave, Aretha Franklin, Ben E. King, The Marvelettes, Frankie Valli, Mary Wilson and The Mamas & the Papas.
QUICK CLIPS
The Plaza downtown is preparing for its scheduled Sept. 1 reopening following a $35 million renovation.
The popular show "Absinthe" in the tent location in front of Caesars Palace is operating under a temporary occupancy permit that will expire Sept. 18. No word yet if they'll extend.
George Wallace, headliner in the "I Be Thinkin'" show at the Flamingo is partnering with P.F. Chang's China Bistro on Paradise Road to offer his show tickets that same night to anyone who eats an entrée during dinner hours at the restaurant on Wednesdays in August.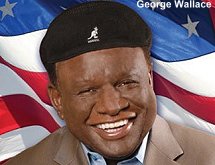 Casino MonteLago at Lake Las Vegas will open a sports book on Sept. 1 to kick off football season. The property, which re-opened in May, will have the 24-hour Palio Sports Book operated by South Point.
Cabo Wabo Cantina in Miracle Mile Shops at Planet Hollywood will host a UFC 134 viewing party Saturday, Aug. 27. The rematch will feature Anderson "The Spider" Silva, against Yushin "Thunder" Okami. Admission is $20.
Cali Swag District, the talented group responsible for teaching America "how to Dougie," will celebrate group member Smoove Da General's 21st birthday at Chateau Nightclub & Gardens at Paris on Friday, Aug. 19.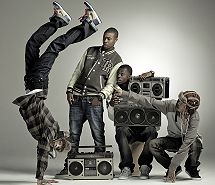 PBR Rock Bar & Grill will commemorate one successful year of dining, entertainment and bull riding at its anniversary bash on Thursday, Sept. 1. The night will kick off with an exclusive VIP dinner party from 7 to 8 p.m. on the restaurant's expansive patio. In addition, the bar will offer 50 cent draft beers from 10 p.m. to close, and have a photo booth available.
Primm Valley Casino Resorts will celebrate National Roller Coaster Day all day on Aug. 16 by offering free rides on The Desperado roller coaster, which ranks among the top ten coasters in North America.
Sin City's gentlemen's club, Crazy Horse III, will host a two-night after-party for the Exotic Dancer Expo on Aug. 22 and 23, starting at 11 p.m. each night, with a bevy of the adult entertainment industry's hottest film stars.
ANNUAL JEAN-LOUIS PALLADIN DINNER PLANNED AT ALIZÉ
A constellation of legendary chefs will come together for the 10th Annual Jean-Louis Palladin Dinner on Sunday, Oct. 16 inside Alizé at the Top of the Palms on the 56th floor. Proceeds from the seven–course fundraising dinner benefit the James Beard Foundation. Tickets are $295, call 702-951-7000.
For a twist to this year's celebration, chefs will create dishes inspired by Jean-Louis Palladin and his techniques. Known as the chef who put fine dining on the proverbial map, he inspired world-renowned chefs to emerge from their kitchen and go to the farms in search of the finest products no matter where they were located
FIRST HOSTS 3RD ANNUAL SHUCK & SWALLOW CHARITY EVENT
Kicking off Labor Day weekend and restaurant week, FIRST Food & Bar inside The Shoppes at The Palazzo is hosting the third annual Shuck & Swallow charity event on Wednesday, Aug. 31 beginning at 3 p.m. with Vegas' top chefs in a battle to see who can shuck and swallow the most oysters within eight minutes. Santa Monica Seafood will be donating all the oysters and appetizers to raise money for charity.
Column Continues Below Advertisement
CONTINUE ON TO...:

>THIS WEEK'S LAUGHLIN NEWS
>LAST WEEK'S LAS VEGAS NEWS
>VEGAS VIEWS FULL NEWS ARCHIVES
>Return to "Heard Around Town"
>Return to Las Vegas Leisure Guide