Harrah's Laughlin's fall entertainment series will kick off Sept. 29 with an evening of performances by REO Speedwagon and Styx in the Rio Vista Outdoor Amphitheater. Next in line for a first-ever appearance at Harrah's Laughlin is accomplished singer, songwriter and reigning soundtrack superstar, Kenny Loggins, taking the stage on Sat., Oct. 7. On Oct. 29, the series will end with headliner Bill Cosby, one of America's most beloved comedians.
REO Speedwagon will begin the night of non-stop hit songs followed by a full-set performance by Styx. Tickets start at $35, call 702-298-8510.
Since releasing their first record in 1971, REO Speedwagon has scored 13 Top 40 hits, 17 critically acclaimed albums and sold more than 40 million records. Formed in 1972, Styx hit mainstream radio three years later with the epic ballad, "Lady." The band has had a total of eight Top 10 hits, 16 Top 40 singles and 23 top 100 singles on the Billboard music charts.
In May, the Flamingo Laughlin, which was owned by Harrah's Entertainment, was acquired by American Casino and Entertainment (ACEP). Part of the deal was that the Flamingo name be changed and ACEP has chosen to rename the resort the Aquarius Hotel Casino and go with a water theme. They have until November to make all the changes, which includes the name and remodeling.
Extensive changes in the entrance and lobby area will include a totally new look and the creation of the only real hotel lobby in Laughlin complete with a VIP check-in area, new tile flooring, higher ceilings and a large water feature.
The center of the casino will see major renovations over the next few weeks. The "Rainbow Bar" will be eliminated and a new Z-shaped "Zig Zag Bar" will take its place. A new high slots area will be constructed in the area between the "Zig Zag Bar" and the current gift shop.
Another area under renovation during the initial change-over phase will be the portion of the casino near the Riverwalk entrance. The Race & Sports Book will be lit up a lot more and a new VIP lounge will be added where the poker room once was. From the entertainment aspect, the showroom will receive a makeover. The back wall will be knocked out to make room for adding outdoor seating for 100 guests and different entertainment options will be tried.
The next phase of the makeover will address the restaurants with the possibility of a national chain joining the resort's offerings.
The Argentinean specialty act, Los Huincas Gauchos featuring Tuco and Martin Quevedo is currently performing in the two Q Productions shows in the Fiesta Showroom within Harrah's Laughlin. Being a family affair, the "Q" in the Q Productions stands for Quevedo and the producer of the two shows is Fernando Quevedo, who is Tuco's son and Martin's brother.
The two production shows are "Rhythm & Flair" and the adult show "Strip!" that are enjoying an extended run at Harrah's. Both shows featuring a multi-cultured cast of acrobats and dancers will be dark Sept. 3-18 and will return on Sept. 19.
Los Huincas Gauchos showcase their expertise on the "bombos"-Argentinian drums and perform daredevil routines with the steel balls of the "boleadoras." A big part of their act is comedy that crept into their act that began as pure dance. The duo basically does the same act in each show, but for "Strip!" they add more jokes and don't do the audience participation portion.
Tickets are $19.95; $24.95 with a coupon for one free drink with a drink purchase; and $29.95 with a coupon for buy-one-get-one-free-meal at the buffet. All tickets include a 10 percent discount at Baja Blue Restaurant; call 1-800-447-8700 or 702-298-8510.

TOP OF NEXT COLUMN
The Colorado Belle and Mark Vranesh Studio of Las Vegas will host a series of three consecutive weekends of art highlighting popular art forms. The three weekends are Aug. 19-20 "Art in Action;" Aug. 26-27 "Fire & Ice;" and Sept. 2-3 "Wearable Art" (jewelry).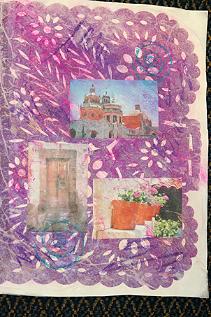 Art forms that will be displayed, discussed and sold range from collage, "altered art," glass and ceramics to a wide variety of jewelry. The artists' displays will be located on the property's restaurant level ("D" Deck) and in the breezeway between the New Orleans tower and the casino.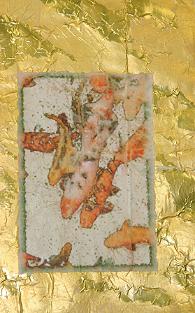 Each day, artists will give special presentations about subjects in their particular fields of expertise. Each presentation will last approximately one hour and attendance is free to the public. The presenters include watercolorist Mark Vranesh; glass specialist Dartina Lee; ceramicists Sofia Lenz and Syma Sherratt; jewelers Mary Nesfield and Syma Sherratt; and artist Lena Prima on artistic expression and the meanings of gems and stones.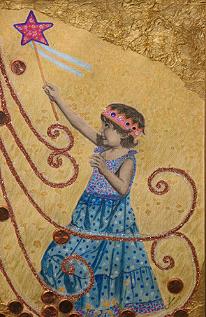 Free and open to the public, the art shows will be open from noon to 9 p.m. each Saturday and from 9 a.m. to 5 p.m. Sunday, Aug. 20 and 27. Sunday, Sept. 3, the hours will be from noon to 9 p.m. Special presentations are scheduled for 4 p.m. and 6 p.m. each Saturday; 11 a.m. and noon each Sunday in August, and 4 p.m. and 6 p.m. on Sunday, Sept. 3.
The Laughlin office of the Clark County Marriage License Bureau is still located within Laughlin's Regional Government Center at 101 Civic Way, but it now has its own space.
New services are being offered including processing of applications for passports and fictitious business names. The bureau, which is opened daily except Monday, can be reached at 702-298-1097.
In 1995, a part-time employee issued 434 marriage licenses. In 2005, more than 1,600 marriage licenses were issued in Laughlin.
CONTINUE ON TO...:
>THIS WEEK'S LAS VEGAS NEWS
>LAST WEEK'S LAUGHLIN NEWS
>VEGAS VIEWS FULL ARCHIVES
>Return to "Heard Around Town"
>Return to Las Vegas Leisure Guide