"FANTASY" INTRODUCES NEW HEADLINER VOCALIST JAIME LYNCH!

Singer Jaime Lynch is the new beautiful headliner in the sexy revue "Fantasy" at the Luxor. "Fantasy" has celebrated more than 13 successful years on the Strip.

Lynch has established a name for herself in Las Vegas by headlining and performing in numerous Las Vegas shows including "Peepshow," "VEGAS! the Show," "iCandy Burlesque: the Show" and "Sirens of TI." She has also performed as the lead vocalist and emcee in the "Pussycat Dolls Burlesque Revue" starring Carmen Electra.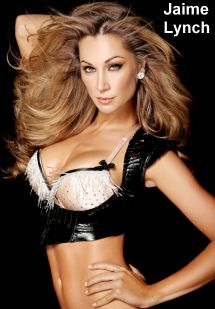 Lynch has appeared on television shows including E!'s "101 Guiltiest Guilty Pleasures," "Keeping Up with The Kardashians," Travel Channel's "Passports to Great Weekends," VH1's "Celebrity Eye Candy," MTV's "Trip Out Las Vegas" and was a finalist on the first season of FOX's "The X Factor USA."
Column Continues Below Advertisement
NEW DISNEY STORE OPENS AT FASHION SHOW MALL
A new 5,400-square-foot signature Disney Store opens on the first level at the Fashion Show mall this month. The public grand opening celebration will be Saturday, Aug. 17 at 10 a.m. The first 500 guests will receive a free gift and there will be a meet-and-greet with Mickey and Minnie from noon to 4 p.m. This new store will have about 35 exclusive Las Vegas-themed items.
This new store follows the themed retail business model Disney launched in 2010 as part of a company-wide makeover of the retail chain that debuted in 1987. Existing Disney Stores in Las Vegas are located at the Meadows mall and Las Vegas Premium Outlets North and South and eventually they will be converted to the new design. Meanwhile, the Fashion Show store with a giant padlock that unlocks the store with a giant key each day is one of 17 stores and outlets planned to open nationwide this year. Each new store uses technology to make shopping a more hands-on experience.
ENCORE RUN AT VENETIAN® FOR TIM MCGRAW AND FAITH HILL
Superstar entertainers Tim McGraw and Faith Hill have announced an encore run of their limited engagement "Soul2Soul" at The Venetian in the 1,815-seat Venetian Theatre. Between them, they dominate country music with awards and accomplishments. Their run will open on Oct. 25-26 and cover 10 select weekends through April 2014.
SHAQUILLE O'NEAL'S 'ALL-STAR COMEDY JAM' TAPES AT THE JOINT
Comedian Mike Epps will host the upcoming Las Vegas performance of Shaquille O'Neal's "All-Star Comedy Jam." The live show at The Joint at Hard Rock on Saturday, Aug. 31 at 8 p.m. will be taped for a cable television special. "All-Star Comedy Jam" was O'Neal's first new venture following his retirement from the NBA with specials airing annually since 2009 on cable. Tickets are $45.
THE 'D*WORD-A MUSICAL' GETS UNDERWAY AT LVH
The "D*Word-A Musical (*Ditched, Dumped, Divorced and Dating)" created by Jeanie Linders, who also created "Menopause – The Musical" currently playing at the Luxor, has opened in the intimate Shimmer Cabaret at LVH. The similarity with the shows is each stars four strong female singing leads, has a plot, and cleverly intertwines famous songs such as "I Will Survive," "Stronger" and "Hot Stuff" into story-line statements. This show is more serious and targeted even more to a female audience. All four ladies have found themselves alone after failed relationships and build a strong bond. There are many twists and turns as the women discover themselves and grow stronger from their setbacks. Shows are nightly except Tuesday at 8:30 p.m. Tickets range from $39 to $65.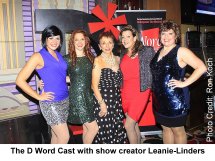 MOB-CON 2013 MIXES THE GANGSTERS AND GOOD GUYS
This conference sounds like fun... Mob-Con 2013. This inaugural event being held at Palace Station, Sept. 7 and 8 is bringing together real mobsters Frank Cullotta, Tony Montana, Frank Calabrese, Kenji Gallo, Andrew DiDonato and Tim Redsull and good guys like the FBI and detectives as well as "Bugsy" Siegel author Warren Hull. There will be surprise guests, raffles, auctions and vendors. The cost is $195 and $230 at the door, visit www.mob-con.net. As the promoters say, "If you know what's good for ya... you'll be there!"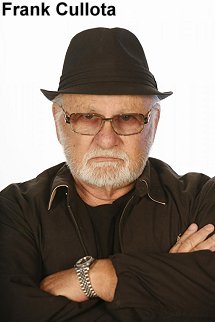 LAS VEGAS HARVEST FESTIVAL® SHOWCASES ARTS AND CRAFTS
The 26th annual Las Vegas Harvest Festival® - Original Art & Craft Show will once again transform Cashman Center into a shopping paradise of one-of-a-kind gifts, Sept. 6 - 8. There will be more than 24,000 perfect gift items, many presented by costumed crafters and "demonstration artists."
Experts in their crafts will offer traditional and contemporary merchandise for sale, including such items as woodcarvings, jewelry, ceramics and pottery, hand-painted clothing, leather wear, fiber art, hand-blown glassware, wooden toys, original oil and watercolor paintings, metal stone and wood sculptures, lithographs, seasonal wreaths, hand-turned furniture and candles, and much more. The artisans are chosen through a strict process based on the quality and uniqueness of their work. There are also aroma items, food selections, kids' activities and a Food Court Stage with entertainment. Adults can enter for the grand prize drawing at the lobby Raffle Booth that will be given in December at the end of the Harvest Festival® tour for a Randy Polk-designed ring and bracelet valued at $5,000.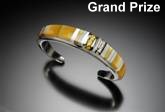 The festival opens at 10 a.m. General admission is $ 9; $ 7 for seniors (62 and older); $4 for youths 13-17; and free for children under 12. There's $2 off general and senior admission prices when attendees donate a can of food, or formula, or paper produces for Safe Nest; visit www.harvestfestival.com.
RAQUEL RODRIGUEZ MAKES LAS VEGAS DEBUT AT M RESORT
Los Angeles' Raquel Rodriguez backed by her six-piece band The Big Guys will make her Las Vegas debut at the M Resort on Friday Aug. 23 in the Ravello Lounge. The group won the nationwide 2012 College Battle of the Bands, which gave them the opportunity to work with Grammy Award-winning producer Andrew Scheps (Adele).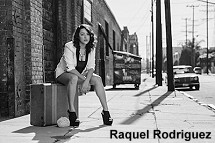 RAILROAD PASS UNVEILS NEW WATCH & WAGER SPORTS LOUNGE
The historic Railroad Pass Hotel & Casino, at the gateway to Boulder City, will officially unveil its new Watch & Wager Sports Lounge to the general public, with a grand opening celebration on Thursday, Aug, 22, from 5 to 9 p.m. There will be a ribbon cutting at 5 p.m. and the first 50 people who bet will get a William Hill T-shirt. There will also be free appetizers and Bud Light giveaways as well as "Bud Girls."

The new sports lounge and book operated by William Hill that operates 75 sports book locations throughout Nevada will start operations on Thursday, Aug. 15, in its new location and have 11 TV screens, with comfortable seating for approximately 40 people. William Hill will provide 12 of their latest technological odds boards. The book will feature the NFL Sunday Ticket package, with all games available for viewing this season (subject to blackouts).
MY HEALTHY MEAL EXPANDS WITH SECOND VALLEY LOCATION
My Healthy Meal, a provider of all-natural, organic and pre-portioned meals designed to keep customers healthy, balanced and in control of their nutrition opened a new location in Henderson at 9500 S. Eastern Ave. This second location features My Healthy Meal's first Smoothie Bar offering 14 fresh fruit and vegetable smoothies. The first location founded by Candace Bailey opened in Summerlin in January 2012. My Healthy Meal offers a newsletter and convenient online ordering for pick up at the store, visit www.healthymeal.com.
TOP OF NEXT COLUMN
SNOOP DOGG-LION VISITS HARD ROCK POOL LABOR DAY WEEKEND
Entertainment icon Snoop Dogg aka Snoop Lion will transform the Hard Rock Pool area into a hip-hop and reggae hot spot, Aug. 31 and Sept. 1. He will kick off the weekend on Saturday night at SOUNDWAVES poolside stage at 9:30 p.m. with tickets starting at $45 and continue Sunday afternoon at the 10th anniversary of REHAB, Las Vegas' original dayclub.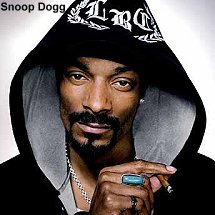 Most recently, Snoop Lion released "Reincarnated," a multi-media project capturing his exploration of reggae music and spiritual growth. The project includes a feature-length documentary of Snoop's journey and career, which premiered at the 2012 Toronto International Film Festival, a photo book, and a self-sustainable gardening initiative named Mind Gardens.
MOBY WILL VISIT HAKKASAN OVER LABOR DAY WEEKEND
World-renowned artist Moby will play a unique DJ set at Hakkasan Nightclub at the MGM Grand for first time Sunday, Sept. 1. The GRAMMY Award-nominated music icon is set to release his 11th studio album "Innocents" in early October. The industry influencer is taking a break from his international tour to be in Sin City for the first time since 2009.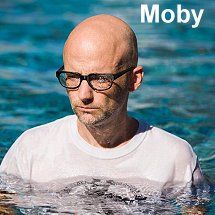 NOBU PENTHOUSE RECEIVES RECOGNITION
The two-level Nobu Penthouse at Nobu Hotel Caesars Palace was recently named one of the year's 101 Top Resort Suites in the world by "Elite Traveler" magazine. Masterfully designed by David Rockwell with traditional Japanese tatami architecture influences, the Nobu Penthouse is the largest of the three Nobu Hotel suite types and features an entry with teak panel screens that contour a curved staircase. A main focal point is the 90-inch flat-panel television screen set upon an impressive two-story high wall adorned with blocks of wood. The Penthouse also includes a large living room with leather sofas, a dining table for six, billiard table, desk and large master bedroom suite.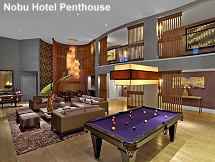 28 NOBU CHEFS GATHER TO CREATE SPECIAL OMAKASE DINNER
East will soon meet West at Nobu Restaurant and Lounge Caesars Palace when 28 executive and sushi chefs from Nobu restaurants across the nation collaborate in Las Vegas on Oct. 9 to create an exceptional multi-chef Omakase seven-course dinner for "Nobu United." Chef Nobu Matsuhisa's first restaurant on the famed Las Vegas Strip is not only the world's largest but also features the first Nobu teppanyaki tables in the United States. For reservations, call 702-785-6628.
CHEF PIERRE GAGNAIRE VISITS MANDARIN ORIENTAL
Three-star Michelin chef, Pierre Gagnaire, will visit his only restaurant in the United States, Mandarin Oriental from Aug. 19-26, when the Forbes Five-Star restaurant launches an exclusive menu and hosts an Opus One Winery event.
On display for the Monday, Aug. 26 Opus One Winery dinner will be the vintage 1980 Opus One as well as vintages from 1988, 1999, 2005 and 2009. The six-course dinner is $500.
For the duration of Chef Gagnaire's visit, a Taste of the Continents menu will be available highlighting favorite dishes from his restaurants around the world. The eight-course menu with wine pairing is $325. For reservation, call 888-881-9367.
CRAZY SPOKES IS NEW HENDERSON BICYCLING EVENT
The city of Henderson is hosting a new event, Crazy Spokes, a 30- and 60-mile organized bike ride through portions of the River Mountains Loop Trail, followed by a family festival and bike parade on Saturday, Oct. 12. The 60-Mile Ride is at 7 a.m. and it's $25 ($30 after Sept. 12) to participate followed by the 30-Mile Ride at 7:30 with a $15 fee ($20 after Sept. 12). The Family Festival is from 10 a.m. – 2 p.m. with the Bike Parade at 11:30 a.m. Participants are encouraged to get crazy with their spokes and decorate their bicycle for the procession. Admission for the bike parade is $1 per entry.
QUICK MENTIONS
Legendary rockers Orleans and special guests Firefall are returning to Las Vegas with a special performance at Club Madrid inside Sunset Station on Friday, Aug. 23 at 8 p.m. Tickets are $22.50, $32.50 and $39.50.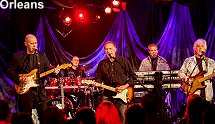 The 16-year old New York-New York is undergoing a $100 million renovation, which has resulted in the 9/11 memorial at the foot of the faux Statue of Liberty disappearing. The vast collection of items that were on display for more than a decade has been removed and items are being carefully stored until a permanent place for them can be determined.
Rod Stewart is extending his contract at Caesars Palace for two more years string this fall.
REHAB at Hard Rock Hotel continues to celebrate its 10th anniversary season with a day of high energy DJ sets by rock legend Tommy Lee and DJ Aero as well as Nick Thayer at Las Vegas' original day club on Sunday, Aug. 25.
The city of Las Vegas has a new online source for finding food trucks in downtown Las Vegas www.lasvegasnevada.gov/foodtruck/.
In September, Lon Bronson will be moving from performing Friday nights from 9 p.m. until midnight in The Railhead at Boulder Station.
Condo hotel Vdara is now offering Vdog, which allows guests to book deluxe suites for one 70-pound dog or two dogs with a combined weight of 70 pounds for an extra $50 per night and $75 per stay nonrefundable cleaning fee. Included are waste bags, treats, in-suite dining menu, bowls, crates and a 24-hour dog park.
Last month, a second in a series of roasts was held for former Mayor Oscar Goodman. The next roastee will be The Quad's "Divas Las Vegas" headliner Frank Marino on Friday night, Oct. 4.
The Gatlin Brothers will visit the South Point Showroom Aug. 23 – 25 at 7:30 p.m. They have scored more than a dozen "Top 40" hits including "Denver," "She Used to Be Somebody's Baby" and "Statues Without Hearts." Tickets start at $45.
The Cosmopolitan will feature local artist showcase on Thursday, Aug. 15.
As part of Boulevard Pool's Set Your Life to Music Series the program will highlight GoldBoot, The McManus Project and The Dirty Hooks.
MGM Resorts International intends to blanket the Mandalay Bay's convention center rooftop with 20,000 solar panels, which will be the country's second largest rooftop solar project if completed on schedule in early 2014. Mandalay Bay executives expect that the 6.2 megawatt installation will provide up to 20 percent of the resort's energy needs when the sun is shining its brightest.
The Nevada Chapter of the National Hemophilia Foundation is hosting their fifth annual Nevada Walk for Hemophilia. The one-mile walk and 5K will take place at Floyd Lamb Park, Saturday, Sept. 21 with check-in at 7:30 a.m. Attendees will enjoy a light pre-walk breakfast, music, activities for the children and a team t-shirt contest. Admission and parking is free for all attendees. To register for the walk, visit http://www.hemophilia.org/walk/.
PURE Nightclub inside Caesars Palace will welcome GRAMMY Award-winner Pharrell Williams for a special live performance Tuesday, Aug. 20. He will be in town for the Liberty Trade Show and to celebrate the 10th anniversary of his successful clothing line Billionaire Boys Club.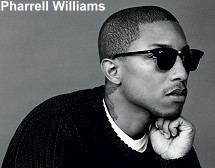 Cabo Wabo Cantina inside Miracle Mile Shops at Planet Hollywood will wrap up summer with a weekend-long party starting at noon on Friday, Aug. 31 through Monday, Sept. 2. To keep the four-day fiesta flowing, guests will win prizes from the Dos Equis, Malibu Rum and Cabo Wabo models throughout the weekend.
LAX Nightclub inside the Luxor will welcome the ladies of Crazy Horse III when they host a sizzling mid-week affair Wednesday, Aug. 14.
IMC PLANS SECOND LAS VEGAS MARKET CEO SUMMIT IN 2014
International Market Centers (IMC) and Eller Enterprises are planning the second Las Vegas Market CEO Summit for Jan. 20 and 30, 2014. This trailblazing executive-level conference for the gift and home furnishings industry will include keynote addresses, panel discussions and presentations, as well as exclusive networking opportunities for participants. For information, visit www.lasvegasmarket.com/ceosummit.
Confirmed speakers to date include Charles Garcia, former White House aide under George W. Bush and nationwide leader in the Hispanic community, who will address the rising consumer influence of Hispanics in the United States, and suggest how the gift and home furnishings industries can cater to this community in everything from product development to company operations; Vivek Kundra, the first U.S. chief information officer appointed by President Barack Obama, who will speak about proper IT planning for businesses and the role that data will play in the future to transform businesses into worldwide organizations; and Susan Packard, co-founder of HGTV, who will present "Entrepreneurship: How to Create and Build Great Companies," using examples from her own amazing career successes and discussing her best practices experience of entrepreneurship.
Column Continues Below Advertisement
CONTINUE ON TO...:

THIS WEEK'S >LAUGHLIN NEWS
LAST WEEK'S >LAS VEGAS NEWS
>VEGAS VIEW FULL NEWS ARCHIVES
Return to >"Heard Around Town"
Return to >Las Vegas Leisure Guide