The 2008 Stars on the Lake concert series at Lake Las Vegas will feature world renowned saxophonist Kenny G on the MonteLago Village resort's floating stage on Saturday, Aug. 16, at 8 p.m. Tickets start at $55 for lawn seating. Reserved seats are $85 and floating VIP seats $125, call Ticketmaster at 702-474-4000.
Kenny G will be performing tunes from his award winning classic albums plus his latest Latin Jazz album Rhythm & Romance. With more than two decades in his musical career, Kenny G has sold more than 75 million albums worldwide and recorded with such legendary artists as Aretha Franklin, Celine Dion, Frank Sinatra and Barbra Streisand. His prestigious accolades include Grammy, American Music, Soul Train, World Music and NAAP Image Awards, as well as a star on the Hollywood Walk of Fame.

Column Continues Below Advertisement


Hitzville - The Show , which is a Motown revue that most recently played at the Las Vegas Hilton, has opened at the Harmon Theater, next to Planet Hollywood resort and the Miracle Mile Shops. Shows are at 7 p.m. with buffet seating at 6:30 p.m., Wednesday through Sunday. Tickets are $54.95 and $64.95 for VIP seating, call 702-836-0836.
Hitzville is a journey through time with the music that made a city come alive starring Jennifer "Jin-Jin" Reeves. The revue features a cast of accomplished performers that include a trio of women, a quartet of men and a four-piece band.
After more than 1,600 shows in downtown Las Vegas, impersonator Larry G Jones is taking his Superstar Voices in Concert show to a new venue inside the Royal Resort Hotel at 99 Convention Center Drive, which is a block off the Strip between the Wynn and Riviera Casinos. The show will be hosted by Red Skelton look-alike and tribute artist, Brian Hoffman. Performances will be at 9 p.m. on Monday, Tuesday and Wednesday nights. Tickets are $24 and $34 for the VIP package, call 800-595-4849.
The Silverton located three miles south of Mandalay Bay at I-15 and Blue Diamond Road will welcome Italian restaurant Luciano's to the property this fall as part of the casino's ongoing $130-million expansion. The new restaurant will accommodate up to 30 people.
Currently, the Silverton's casino and public space is being increased by 35,000 square-feet. In addition, construction will begin soon on a 1,500-space public parking garage complete with a car wash, temperature controlled indoor valet waiting area and VIP parking. Several new dining options are scheduled to open, as well as a $15-million entertainment and pool venue complete with five pools, 30 cabanas, three bars and a full stage capable of hosting headline entertainment for more than 2,000 concertgoers.
Gladys Knight, who made her solo singing debut in church at age 4, will take center stage at The Orleans Showroom, Aug. 22-24. Tickets are $54.95, call 702-365-7075.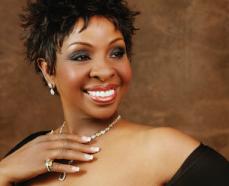 In 1952, shortly after winning a prize for her performance on the televised Ted Mack Amateur Hour, 8 year old Gladys formed The Pips with her brother, sister and two cousins. The group went on to achieve icon status with memorable songs in the 60s, 70s and 80. A Lifetime Achievement Award from the Rhythm & Blues Hall of Fame followed for Gladys and The Pips in 1997.
Gladys has recorded more than 38 albums including four solo albums during the past decade that include Good Woman, Just for You, Many Different Roads, and At Last. She won a Grammy for her duet with the late Ray Charles on his posthumous album Genius Loves Company. The duo won for Best Gospel Performance for their duet Heaven Help Us All. Last summer, Gladys also received the BET Lifetime Achievement Award for her influence and accomplishments as a performer in a career spanning over 50 years.
The Cannery will say goodbye to summer with the End of Summer Bash featuring musical acts, food, drinks, merchandise vendors and free car show open to all makes of cars and trucks. The festival will take place Saturday, Aug. 30 beginning at 4 p.m. at The Club. The musical lineup includes Gary U.S. Bonds, Booker T of Booker T and the MG's, Chris Montez and Bryan Highland. Tickets are free and available to the public at the ticket sales counter located at the front desk.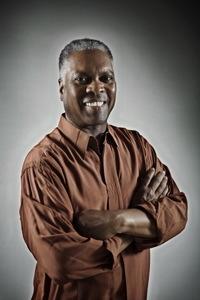 The Harvest Festival will once again transform Cashman Center downtown into a big arts and crafts shopping paradise, Sept. 5-7. All artisans are chosen though a strict process based on the quality and uniqueness of their work. There are also demonstrations, entertainment and food offerings. Tickets are $9, $7 for seniors (62 and older) and $4 for youths 13-17. Hours will be Friday and Saturday 10 a.m. to 6 p.m. and Sunday 10 a.m. to 5 p.m.
An example of an interesting vender is Pamela Schaefer, who is a former vice president of a Fortune 500 company. She is the founder of the Royal Tea Society in Las Vegas, a certified tea expert and the owner of the Special Tea Shoppe located in Las Vegas. Special for the Harvest Festival will be Miss Spiders - Tea Party in the "Kids Zone" area that will pass along tea tradition and offer tea etiquette incorporated into the children's programming.
Steve Lawrence, who is a local resident and has spend more than 50 years in show business, will be headlining at The Orleans Showroom, Aug. 15-17. He'll be backed by a 27-piece orchestra in the intimate 827-seat venue. Tickets are priced from $54.95, call 702-365-7075. In addition, on Aug. 12, Lawrence guest stars on a new A&E series entitled, The Cleaner which stars Benjamin Bratt.
Segway of Las Vegas is offering two-wheel tours of Fremont Street. First, tourists learn how to move around on the Segways and then they spend 90 minutes on a guided tour. Summer hours are 10 a.m. to 7 p.m., Monday through Sunday. Cost is $50 per person, call 702-897-8957.
Building is stalling in Las Vegas and the two biggest announcements have been Donald Trump halting building of his second Trump Tower in Las Vegas and the Echelon project by the Boyd Group stopping and postponing its massive Strip project where the Stardust was formerly located for at least a year.
The Tropicana will present Championship Boxing on Saturday, Aug.23 at 7 p.m. in the Tropicana Ballroom. Tickets are $35 and $75, call 702-739-2411. The undefeated Las Vegas local, Marvin Cordova Jr. will take on Derrick Samuels in the main event. Carlos De Leon Jr. of Puerto Rico and Dallas Vargas of Texas will go head to head as part of the main event as well.
The afternoon revue, Viva Las Vegas, at the Plaza downtown is taking the summer off and will return on Sept. 15.
Lawry's restaurant will be hosting Lethal Libations, a dinner murder party produced by A Touch of Mystery, on Aug. 15 at 7 p.m. This special event will include hors d'oeuvres and Lawry's signature three-course meal paired with three-courses of wine. Cost is $115 inclusive, call 702-497-7936.
Via Veneto at the Suncoast is now closed. In its place, Salvatore's Italian Steakhouse opened on Aug. 4.
Superstars and supercars will converge on Las Vegas for the 10th Anniversary Gumball 3000 Rally on Monday, Aug. 11 and enjoy a VIP party at Wasted Space inside the Hard Rock. On hundred and twenty of the most amazing cars ranging from Ferrari Enzos to Bugatti Veyrons, driven by film stars, musicians, sports stars and billionaires, will take an incredible eight-day journey from San Francisco to Los Angeles, San Diego, Las Vegas and then fly off to North Korea and China.
Fortuna, a coffee and wine experience at the Las Vegas Hilton located right off the main lobby, offers daily wine sales. Selected wines are sold at a 50 percent discount as a way of offering a wider selection of varietals to people who want to experiment on a limited budget.
The Las Vegas Marathon will take place beginning at Mandalay Bay with runners running down the Strip on Sunday, Dec. 7, at 6 a.m. Contrary to previous years, this year's marathon is limiting the number of participants to 20,000 runners for the full and half marathon combined.
The Las Vegas Marathon has an Adopt-A-Mile program that involves maintaining and decorating a mile of the race course and providing 50 to 75 volunteers to staff the mile on race day. To adopt a mile, call 702.731.1052 or 702.286.0739 or e-mail osrsig@aol.com.
The Las Vegas Marathon will provide a volunteer coordinator to assist with set up on race day, a fully-equipped water station for the mile and acknowledgment in the official race program. The marathon will also arrange staging equipment and set-up for entertainment acts wishing to adopt and perform at one of 12 "Entertainment Miles."
Love Shack, Las Vegas' premier six-member nostalgia band formed in 1995, is now performing every Friday night inside Club Tequila at Fiesta Rancho in North Las Vegas. The group performs a plethora of hits from the '80s, and rocks wearing its best polyester and gold chains when performing the disco hits from the '70s. Love Shack gets things moving at Club Tequila at 9 p.m. Ladies get in free and there's a $5 for men.
Other entertainment includes free Wild Country Nights hosted every Thursday and Friday night in the Cabo Lounge with music from the likes of Randy Anderson and Evenflow; and Banda Tierra Sagrada with a small cover charge every Saturday and Sunday night inside Club Tequila, playing Latin dance music
The Riviera Assistant Executive Chef Rick Baums, a 25-year culinary veteran, was recently awarded with the prestigious title of "Chef of the Year" by the American Culinary Federation Chefs Las Vegas (ACF). Chef Baums, a local resident since 1983, has worked at all nine restaurant kitchens at the Riviera and has risen through the ranks to be the Assistant Executive Chef of the entire property.
The Cannery Casino Resorts have announced their second Cannery Resorts Fantasy Football ContestSM. The contest has a guaranteed prize pool of $125,000 and will be held at the Cannery in North Las Vegas, the new Eastside Cannery soon to open and the Rampart Casino at the J.W. Marriott. Each entry costs $25 and enters the contestant for every week of the professional football regular season. There is a limit of three entries per person. Contestants that sign up before Sept. 1 can enjoy an early bird special in which buying two entries will get a third entry free.
Since it is possible to get in the playoffs by winning just one week, it really is never too late to join. A person can join as late as week 17 and still have a chance of getting into the playoffs with a shot at the big money prizes.
On Monday, Aug. 18, Cafe Rio Mexican Grill, the Utah-based restaurant company with 20 locations specializing in traditional flavors and recipes of Mexico's Rio Grande Valley, is opening its third location in the Las Vegas area at 7575 N. Decatur Blvd.
CONTINUE ON TO...:
>THIS WEEK'S LAUGHLIN SEGMENT
>LAST WEEK'S LAS VEGAS SEGMENT
>VEGAS VIEW FULL ARCHIVES
>Return to "Heard Around Town"
>Return to Las Vegas Leisure Guide