DAVE MASON HEADLINES AT HARRAH'S
Dave Mason will headline in the Fiesta Showroom at Harrah's on Aug. 22 and 23. Mason's career spans over 37 years and has encompassed producing, performing and song writing and great guitar playing. Tickets for the 8 p.m. Saturday and Sunday shows are $30, $35 and $40, call 800-447-8700 or 702-298-8510.
At age 18, Worcester, England native Dave Mason teamed up with Steve Winwood, Jim Capaldi and Chris Wood to form the legendary band Traffic. At 19, Mason penned the song "Feelin' Alright." This song has since become a rock 'n' roll anthem, having been recorded by more than 48 artists, with the best known version done by Joe Cocker.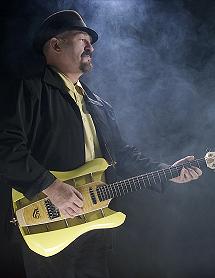 Mason departed from the group after their second album. In 1969, he headed for the United States to pursue a solo career. He struck gold with the album "Alone Together," which is considered a rock classic. This was followed by five albums for CBS/Sony including "Dave Mason" and "Mariposa De Oro," four of which received gold albums. "Let It Flow," which has gone well over platinum, contained the classic "We Just Disagree."
In October of 1993, Mason formally joined the legendary group Fleetwood Mac and spent two years touring with them around the world. The band completed an album for Warner Brothers called "Time," which was released in October 1995, and features Mason's lead vocals on songs including "Blow By Blow" and "I Wonder Why."
COMEDIANS FILL THE EDGEWATER WITH LAUGHTER
"Comedy on the Edge" has two stand-up comedians featured each Friday, Saturday and Sunday at 7 p.m. in Kokopelli's. The Edgewater's comedy lineup is: Aug. 14-16 Tom Clark and Robbie Pickard; Aug. 21-23 Tommy Savitt and Toby Brown; Aug. 28-30 Vic Dunlop and Erik Mackenroth. Tickets are $10, call 702-298-2453.
In grade school in Wisconsin, Tom Clark was the self proclaimed "class clown." He attended St. Norbert College in Green Bay, Wis., where he was a performer on both the radio and television station. Clark formally began his comedy career in 1994 and finally arrived in May 1997 when he opened for Pauly Shore at a rock club in Milwaukee. Since then, he has performed with a lot of very talented people including Jake Johannsen, Nipsy Russell, Brian Regan, and Lewis Black.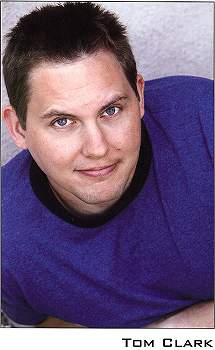 Clark is also a regular performer at the Chicago Comedy Festival and completed the Conservatory Program at Second City in Chicago. In 2001, Clark decided to pursue comedy full time and moved to Los Angeles. That year, he was runner up in Comedy Central's Laugh Riots Competition. He has appeared on CBS's "Late Late Show," NBC's "Late Friday" and in commercials. Clark was most recently on "National Lampoon's Funny Money" on the Game Show Network and Comedy Central's "Premium Blend."

TOP OF NEXT COLUMN
RIVER PALMS PUTS COMEDY CENTER STAGE
Ongoing at the River Palms is Sammy's Comedy by the Shore, Wednesday through Sunday at 8 p.m. Upcoming comics are: Aug 12-16-Dennis Blair and John Charles; Aug 19-23-Bruce Mickelson and La Lycan; Aug 26-30-Tom Clark and Mickey Joseph; and Sept 2-6-Adam Hunter and Aaron Bowden. Tickets are $15, call 800-835-7904.
Dennis Blair is an accomplished screenwriter, award-winning songwriter and comedic actor. Yet he is probably best known for the caustic observations and musical satires of his live comedy performances.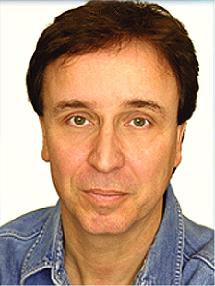 Early in his career, Rodney Dangerfield made him his protégé, and together they toured the United States and Canada for more than three years. Blair conceived and co-wrote Dangerfield's hit movie, "Easy Money," and also played two cameo roles. He co-wrote and was a featured actor in two Dangerfield specials on ABC, and was creative consultant for the album "Rappin' Rodney." The title song he co-wrote was nominated for a Grammy Award.
Blair has opened for a multitude of celebrities including George Carlin, with whom he toured for more than 18 years. He's appeared on "The Tonight Show" several times and won an Emmy Award for both writing and doing voice-overs for the animated film "Confessions of a Standup." He did a book, "Me First," about his experiences opening for famous celebrities. Blair has released two standup comedy CD's, "Live Performance Anxiety," and "Words, Music and Drunks" as well as an album of original songs called "I Sleep Naked in the Rain." He has also dabbled in theater, starring in Los Angeles in his self-penned, one-man musical comedy entitled "Also Appearing_," about the ups and downs of his career as an opening act.
QUICK CLIPS
Tom & Sharon's Ballroom, Dance Party will take place again at the Riverside on Aug. 29, and Sept. 12 and 26 from 1:30 to 4:30 p.m. Admission is free. For information, call 928-754-2097 or 702-298-2535, ext 5708.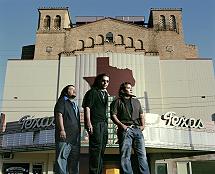 Los Lonely Boys is a Grammy Award-winning rock band from San Angelo, Texas. They play a style of music dubbed as Texican Rock 'n' Roll, combining elements of rock 'n' roll, blues, soul, country, and Tejano. Tickets for their 8 p.m. show at the Tropicana Express are $35, $45 and $55.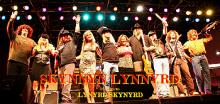 "Skynnyn Lynnyrd - Tribute to Lynyrd Skynyrd" will be on the bill at the Riverside Aug. 18-23 at 8 p.m. Tickets are $28, call 702-298-2535 ext 616, or 800-227-3849, ext 616.
The "Ya Gotta Regatta" will be held Aug. 28 and 29. For information, call The Laughlin Chamber of Commerce, 702-298-2214 or 800-227-5245; or visit www.laughlinchamber.com. For regatta information, visit bullheadregatta.com.

CONTINUE ON TO...:

>THIS WEEK'S LAS VEGAS NEWS
>LAST WEEK'S LAUGHLIN NEWS
>VEGAS VIEW FULL ARCHIVES
>Return to "Heard Around Town"
>Return to Las Vegas Leisure Guide