PAT BENATAR AND NEIL GIRALDO HEADLINE E CENTER
Pat Benatar, the leading female rock vocalist of the 1980s, will perform with guitarist/songwriter/producer Neil Giraldo at the Edgewater's E Center at 8 p.m. on Saturday, Sept. 24. Benatar was nominated nine times for Grammy Awards for Best Rock Vocal Performance (female), winning an unprecedented four Grammy Awards in consecutive years from 1980 to 1983. She has also won three American Music Awards. Of the 16 original and compilation albums released during her 30-plus year career, seven were certified platinum and three were certified gold.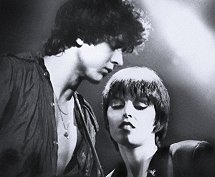 Giraldo was lead guitarist and musical arranger for Benatar's platinum selling album "In The Heat Of The Night" and has played a large role in the creation of Benatar's recordings. The first song he wrote for Benatar was one of two singles picked for the album "We Live For Love," which became a top 40 hit. He is known as an accomplished guitarist and songwriter as well as a prolific producer. He produced the Crimes of Passion album and all of Benatar's albums since then. Giraldo has also produced albums for John Waite and contributed to Rick Springfield's No. 1 hit "Jesse's Girl" and Kenny Loggins' "Don't Fight It." Tickets start at $15.
BULLHEAD CITY RIVER REGATTA MAKES A SPLASH
The Bullhead City River Regatta is an eight-mile float event on the Colorado River, Aug. 11-13. Inner tubes, rafts and floats will compete in various divisions with a kayak race division included on Friday over a longer course and a "Wake the Plank" - Wake Board and Wake Skate competition with multiple divisions on Thursday and Friday.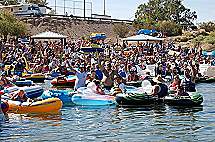 The event theme is "Pirates of the Colorado" and participants are urged to dress the part and decorate their "floats" accordingly. More activities include: a float poker run; "Ya Gotta Party" with a variety of events and music at Bullhead Community Park on Friday 5-10 p.m.; and a "Hafta Afta Party" at Rotary Park in Bullhead City. For complete information and registration, visit bullheadregatta.com.
E CENTER REGATTA PARTIES
The indoor, climate controlled E Center at the Edgewater will launch its 5th Annual River Regatta celebration Aug. 12 and 13, with "Parrots of the Colorado," a Margaritaville-styled party. Free live entertainment will be provided by Mark Wood & The Parrot Head Band, a Jimmy Buffett tribute act, and reggae band Fortwentydaze. Guests attending the Friday night party will be able to register for the Regatta at the party. Party hours are 4 to 10 p.m., admission is free.
HARRAH's WILL HOLD REGATTA BEACH PARTY
On Aug. 13, Harrah's will hold a "Corona River Regatta Beach Party" with a live band, food and drawings for tickets to Darius Rucker and Gary Allan concerts. Admission is free with food and drinks sold separately
AQUARIUS HAS RIVER SPIRIT
More than 20,000 people are expected to participate in this year's Bullhead City River Regatta. The Aquarius will have shuttles to take floaters to the start of the River Regatta. In addition to guest rooms, the Aquarius is offering a $40 River Regatta Package that includes one entry into the 2011 River Regatta, one life jacket and one inner tube. Visit www.AquariusCasinoResort.com and click on "Special Offers" to book this package.
At night, the Splash Cabaret will be a party scene with DJ mixes starting at 9 p.m. on Friday and Saturday, beer pong and drink specials that include an "Arctic Freeze" for only $5, made with Bacardi Arctic Grape Rum, grape juice and a splash of cranberry juice.
FOUR RESORTS FEATURE TRIBUTE SHOWS
If you can't see the Real McCoy, tribute acts offer a great option at four resorts: River Palms, Tropicana, Harrah's and Riverside. Most shows are $10.
At the River Palms in the 2700 Club, the faux August lineup is: Faux Collins tribute to Phil Collins and Genesis on Aug. 13 and The Sheagles, all-female tribute to Eagles on Aug. 27.
At the Tropicana in The Pavilion Theater, the lineup is The Joshua Tree tribute to U2 on Aug. 13 and the Don't Look Back tribute to Boston on Aug. 27.
"Abbacadabra, The Ultimate Abba Concert" will pay tribute in the Fiesta Showroom at Harrah's, Aug. 22-27. Tickets are $18.95 and $24.95.
The Riverside during the River Regatta will feature The Original KISS Army in Don's Celebrity Theatre, Aug. 11-14. Spanning more than two decades, founding member Jim Seda spawned the legendary tribute band in New York in 1985 where KISS started their meteoric rise to stardom. The Original KISS Army tribute has established a line-up of seasoned musicians who not only look the part of KISS, but also musically perform at a professional caliber unmatched in the tribute arena. Tickets are $25.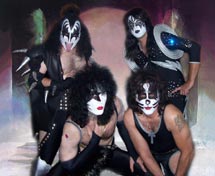 HARRAH's HAS 'COMEDY A GO-GO' ON WEEKENDS
Harrah's has lined up "Comedy A Go-Go" every Friday, Saturday and Sunday night in the Fiesta Showroom through Aug. 21 at 8 p.m. The show hosted by Zach Risan features sexy burlesque dancers and a lineup of headlining rotating comedians. Tickets are $14.99 and $19.95. Upcoming comedians include Carl Labove – Aug. 12-14 and Tom McTigue – Aug. 19-21.
TOP OF NEXT COLUMN
THE BEACH BOYS VISIT THE E CENTER
Legendary Rock & Roll Hall of Fame Surf Rockers, The Beach Boys, will appear at the Edgewater's 2,600-seat E Center on Sept. 4. The band that changed the musical landscape of American rock 50 years ago is enjoying resurgence in popularity through their latest world-rocking Capitol Records release, "The Very Best Of The Beach Boys: Sounds Of Summer." Tickets start at $25.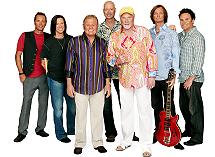 HUEY LEWIS & THE NEWS PERFORM AT THE E CENTER
Grammy Award winners Huey Lewis & The News will perform at the 2,600-seat E Center on Aug. 20 at 8 p.m. on their "Soulsville Tour." Tickets start at $25.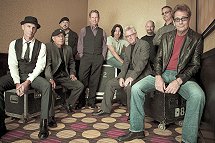 Their live performances feature a horn section and a capella renditions of classics such as "Sixty Minute Man," "Under The Boardwalk" and "It's Alright." Huey Lewis & The News have outlasted countless trends, selling more than 20 million albums worldwide, and writing and performing classic Top 10 Hits. The group wrote and performed "The Power of Love" and "Back in Time" for the hit film "Back To The Future." "The Power of Love," which was nominated for an Academy Award, went all the way to No. 1 on Billboard's singles chart.
AQUARIUS HAS ROYAL FLUSH WINNERS
Within three days of each other, two players had Royal Flushes on "Let it Ride" 5-card stud poker at the Aquarius, winning a combined total of $60,000. A Royal Flush in poker consists of an Ace, King, Queen, Jack and Ten of the same suit. The probability of one player getting a Royal Flush in 5-card poker is one in 649,740, based on a 52-card deck.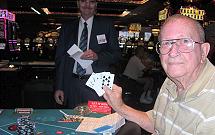 General Manager Sean Hammond said, "While we have many winners at Aquarius, we typically only see a Royal Flush about once every 11 months."
EDGEWATER STICKS WITH LAUGH MAKERS
The Edgewater sticks with "Comedy on the Edge" in the showroom every Friday, Saturday and Sunday at 7 p.m. Each show features two stand-up comedians. Upcoming acts are: Aug. 12-14 Mick Lazinski and Dana Eagle; Aug. 19 Mike Muratore and Matt Walker; Aug. 20-21 Allan Stephan and Frazer Smith; Aug. 26 Bob Kubota and Keith Ellis; and Aug. 27-28 Vince Valenzuela and Travis Howze. Tickets are $10 at the Edgewater Casino Cage or the door.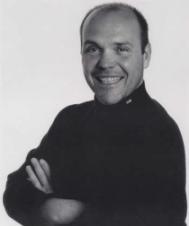 Comedian Mick Lazinski, who was raised in Wisconsin, was voted "class clown." He moved to the West Coast and waited for hours in line at the Comedy Store on Mondays and the Improv on Sundays to display his talent. After two years, Lazinski moved to New York and 18 months later he was headlining clubs coast-to-coast.
Jerry Hamza, George Carlin's manager of 30 years, saw Lazinski in New York City and hired him to open for Carlin around the World. In 2005 Lazinski opened for Joan Rivers andcontinued with her for six years, doubling asher personal joke writer. Robert Klein, after judging the 2006 "Laughs Across America" comedy competition, which Lazinski won, said that Mick Lazinski should be household name.
QUICK CLIPS
Tom & Sharon's Ballroom, Dance Party at the Riverside is scheduled on Saturdays, Aug. 27 and Sept. 10 and 24 from 1:30 – 4 p.m. Admission is free. For more information about parties or dance classes, call 928-754-2097.
On Aug. 20, The Avi will hold an "Asphalt Cowboys" party at the Avi Beach Overlook with music by Asphalt Cowboys plus a BBQ dinner on Saturday from 7-10 p.m. Cost is $12 for food with beverages sold separately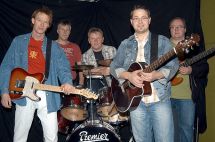 A Battle of the Bands will be held at Harrah's Beach on Aug. 27. There will be a variety of bands in a showdown for prizes on Saturday from 6-10 p.m. Admission will be free and drinks will be sold separately.

At the Avi Beach, "Blues on the River" will be an outdoor party with blues music by Ken Rhyne and dinner on Saturday, Sept. 10 from 7 -10 p.m. The music is free, food is $12, and beverages sold separately.

The Tropicana will hold the "Viva Tropicana Classic Car Show"" in the North Parking Lot, Sept. 30-Oct. 2. The event will feature classic cars, classic low riders, classic muscle cars, American made motorcycles, vendors, food and beverage booths, with music by DJ Big Shorty on Friday and Saturday during the car show. Tierra featuring the Salas Bros. and Malo will perform in the Pavilion Theater on Friday and Saturday at 8 p.m. Tickets are $20. New Voice will perform on Friday and Saturday from 9 p.m. – 1 a.m. in Victory Plaza with free admission. There will be no charge to view the cars and a $25 entry for a car; call 800-343-4533.


CONTINUE ON TO...:

>THIS WEEK'S LAS VEGAS NEWS
>LAST WEEK'S LAUGHLIN NEWS
>VEGAS VIEW FULL ARCHIVES
>Return to "Heard Around Town"
>Return to Las Vegas Leisure Guide