NORTH REACH PROJECT OPENS OFFERING NINE MILES OF TRAILS!

Laughlin's Colorado River Heritage Greenway Park and Trails project, also known as North Reach, was recently dedicated and opened. It has been named one of the nation's most promising projects designed to protect special places and reconnect Americans to the outdoors.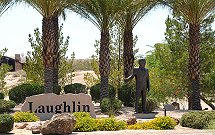 The environmental project consists of nine miles of trails in the Laughlin area for use by bicyclists, pedestrians and equestrian riders. It includes expansion of the Laughlin Riverwalk, fully developed restrooms and trailheads, picnic sites, shade shelters, fishing piers, and a highway pedestrian bridge overpass and underpass providing access to the Colorado River. Visitors of all abilities can enjoy the trails and accessible fishing areas.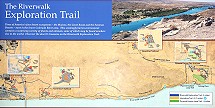 The Colorado River Heritage project is a wonderful new amenity for Laughlin enhancing the area as a destination for eco-tourism and outdoor adventure. It is helping to preserve some unique vistas and historic sites related to the construction of Davis Dam.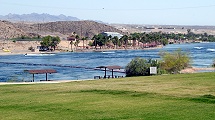 The outdoor project is part of a larger regional trails system designed to link Laughlin and the surrounding community to the Lake Mead National Recreation Area and parts of Arizona.
Some of the project's highlights include:
Three trail loops extending south from Davis Dam for approximately two miles along the Colorado River and an additional three-mile Desert Trail.
The Riverwalk Exploration Trail Loop, an extension of the Laughlin Riverwalk that runs two miles adjacent to the Colorado River from the hotel resorts up to the new Pyramid Canyon day-use area at the base of Davis Dam. In Pyramid Canyon, fishing platforms cantilever over the Colorado River with Davis Dam as their backdrop. Other amenities in Pyramid Canyon are a turf area, amphitheater type area, children's play equipment and spray pad, group and individual shade shelters and restrooms. Also within the day-use area is the ½ mile Pyramid Canyon Loop Trail.
The Equestrian Trailhead offering access to two multi-use dirt trails, the 2.75-mile Horseshoe Trail Loop and the three-mile Desert Trail. A portion of the Riverwalk Exploration Trail Loop adjoins a portion of the Horseshoe Trail Loop. A Contractor's Camp telling the story of the construction of Davis Dam and an Overlook are also part of the development.
The project has been nationally recognized as both an America's Great Outdoors Initiative Project and an America's Great Outdoors Rivers Initiative Project. The America's Great Outdoors Initiative highlights two projects in each of the 50 states that promote conservation and outdoor recreation and the America's Great Outdoors Rivers Initiative identifies 10 projects in the Pacific Northwest and Western States.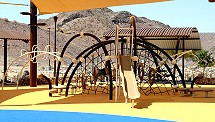 The Colorado River Heritage project was funded with $24 million from the Southern Nevada Public Lands Management Act, $2 million from Clark County and additional federal grants. Key development partners have included the Bureau of Reclamation, National Park Service, Laughlin Chamber of Commerce, the Las Vegas Convention and Visitors Authority, and other public and private entities.
MISSISSIPPI STUD PROGRESSIVE HITS AT TROPICANA
Mitzi F. from Banning, Calif., hit the progressive jackpot worth $54,967.37 while playing Mississippi Stud Progressive at the Tropicana Laughlin and scoring a Royal Flush in hearts.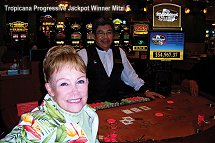 In Mississippi Stud, two cards are given to each player. The dealer places three community cards on the table, turning them over one at a time. Players may bet on each card, and a pay table will determine the winning pots for each hand.
The Tropicana Laughlin also offers other progressive table games including Three Card Poker, Royal Match 21 and Let it Ride.
WEEKEND NIGHTS ARE BOOGIE NIGHTS AT TROPICANA
Friday and Saturday nights at the Tropicana for the rest of August will be a blast from the past with Boogie Nights. DJ Disco will be spinning the tunes and the Disco Diamonds will be heading up the party from 9 p.m. to 2 a.m. on Fridays and 10 p.m. to 3 a.m. on Saturdays at the Boogie Nights Bar (Eclipse Bar) on the casino floor.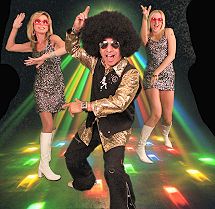 TOP OF NEXT COLUMN
EDGEWATER HAS COMEDIANS BOOKED THROUGH SEPTEMBER
The Edgewater has announced its lineup of two stand-up comedians appearing Friday through Sunday at 7 p.m. in the Inferno Nightclub/Edgewater Showroom through September. Tickets are $10 at the Edgewater Casino Cage or at the door.
The lineup will include: Aug 24-26-Pete George and Chey Bell; Aug. 31-Sept. 2-Kenny Bob Davis and Tim Haldeman; Sept 7-Kirk McHenry and Butch Escobar; Sept 8-9-Keith Barany and Nola J; Sept 14-16-Michael Worthington and Andrew Rivers; Sept 21-23-Al Lubel and Roxy Rich; Fri, Sept 28-Manny Maldonado and Cliff Yates; and Sept 29-30-Jimmy DellaValle and Laura Rosenberg.
Anthony Padilla and Jeremy Wieand will entertain the audience on Friday, Aug. 17. Padilla's comedy is based on his hilarious perspective on life. He has worked with comedy legends Louie Anderson and Bobby Collins and has appeared on A&E and The History Channel, as well as on the late night talk show "The After After Party with Steven Michael Quezada."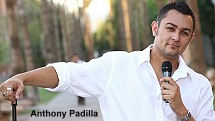 Comedians Scot Nery and Cory Michaelis will finish the weekend with laughs on Aug. 18 and 19. Nery started his on-camera career in 2003 with a starring role in a Cannes independent film "Freak of the Week." He has since been in major motion pictures such as Adam Sandler's "You Don't Mess with the Zohan!," music videos such as Christina Aguilera's "Hurt," and national television ads. Nery has trained in several types of circus arts such as juggling, comedy and improv. His first one-man in morphed into six months of "CuliNery Tuesdays," a weekly cooking/juggling show. Every week, the entire show was changed from scratch and then the show expanded into "Crash Course," a three-times-a-week version at a sold-out theater on the south side of San Francisco.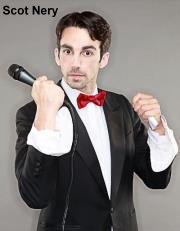 SALSA DANCE EVENT AT RIVER PALMS CONTINUES
The River Palms' new dance event "Salsa Sizzles" that started in July is now booked in the 2700 Club Aug. 17-18 and Sept. 7-8. The dance event features daily group dance lessons by Alfredo and Alma Delgado from 1-3:45 p.m. and 8-9 p.m. each night; nightly hosted dance parties from 9 p.m. – 2 a.m. featuring music by Magaly's Addiction and DJ Control; a Salsa Dance Competition with semifinals on Friday at 11 p.m. and finals on Saturday at 11 p.m. for $250 cash and other prizes, a Best Dressed Contest at 11:30 p.m. each night for $100 cash; and a midnight buffet. Cost is $15 per night to attend the parties.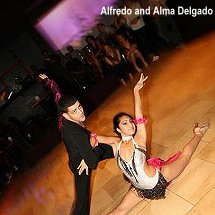 DON ROSE STARS IN TRIBUTE TO ELVIS AT RIVERSIDE
Don Rose will star in his "Tribute to the King" show in Don's Celebrity Theatre at the Riverside, Aug. 16-19, at 7 p.m. Rose will be covering Elvis' hits such as "Hawaiian Wedding Song," "Rock-A-Hula Baby" and "Can't Help Falling In Love." Tickets are $27.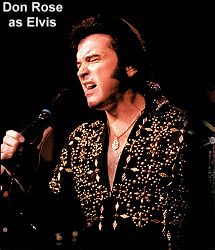 Rose, who was vocally trained in Orlando, Fla., and Nashville, Tenn., has made a career out of portraying Elvis and has performed his tribute show across the United States and Canada as well as in Germany and Switzerland. Rose has a following across the country and an affiliation with the Jailhouse Rockers of California and TCB for California Elvis Presley Fan Clubs. His stage charisma and strong voice are what fans enjoy. Rose knows that there will never be another Elvis Presley and considers himself to be a bigger Elvis fan than impersonator.
EDGEWATER NEWS ITEMS
The King of the Cage – Future Legends 8 Mixed Martial Arts fights will be held in the E Center at the Edgewater on Saturday, Aug. 18 at 6 p.m. Tickets range from $15 to $75.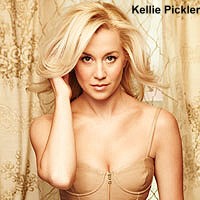 "American Idol" singing star Kellie Pickler is booked at the Edgewater's E Center on Saturday, Sept. 1. Tickets range from $25 to $75.

EVENTS THIS WEEK IN LAUGHLIN

American singer and songwriter Brenton Wood will sing his trademark songs at the Tropicana in The Pavilion Theater on Friday, Aug. 10. He is best known for two 1967 hit singles "The Oogum Boogum Song," a real nonsense novelty record, and "Gimme Little Sign." Tickets are $25 for his 8 p.m. show

The reggae band Carnival Factory featuring Smoothie Jones will be highlighted at the "Jamaican Me Crazy" party at the Avi's Beach Overlook on Saturday, Aug. 18 from 7-10 p.m. Dinner is $15 for dinner with beverages not included and it's free to listen to the music.

CONTINUE ON TO...:
THIS WEEK'S >LAS VEGAS NEWS
LAST WEEK'S >LAUGHLIN NEWS
>VEGAS VIEW FULL ARCHIVES
Return to >"Heard Around Town"
Return to >Las Vegas Leisure Guide