The Australian Bee Gees will be returning and performing a musical tribute to the Bee Gees, Aug. 21-25, at 8 p.m. in Don's Celebrity Theatre at the Riverside. Tickets are $20, call 702-298-2535 or 800-227-3849, ext. 616.
This tribute group realizes that people associate the music of the Bee Gees with white suits, chains and mirrored balls of the disco era, but they promote the fact that Barry, Maurice and Robin Gibb have produced music that spans 40 years. They were around 10-20 years before disco even though they basically pioneered that scene with the Saturday Night Fever soundtrack.
The Australian Bee Gees actually started out as an Eagles show. While the Eagles were popular in their country, they realized it wasn't going to be their ticket to tour the world. In 1996, they decided to do the Bee Gees. One of their reasons for switching from Eagles music was that even Eagles fans don't really know the names of all the members of the band. With a Bee Gees show, the characters are well defined.
The real plus was when the Australian Bee Gees discovered the real group's music and what they had actually written for other performers.
The Aquarius Casino Resort has Kris Kristofferson appearing on Aug. 11 at 9 p.m. Tickets are $29.95 and $39.95, call 800-435-8469. The Aquarius Pavilion, a comfortable air-conditioned venue, is an intimate setting with a seating capacity of 1,958.
Kristofferson identifies himself first and foremost as a writer. Some of Kristofferson's most recognized classics include: "Me and Bobby McGee," "Sunday Morning Coming Down" and "For the Good Times."
In the Amphitheater, Kenny Rogers will take center stage on Sept. 22, followed by Trisha Yearwood on Sept. 29. The Aquarius Outdoor Amphitheater has a seating capacity of 3,300. Tickets for Rogers are $40 and $45 and Yearwood are $39 and $30.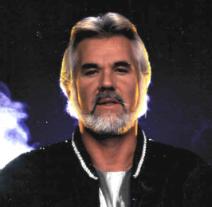 Kenny Rogers one-night-only concert will be the first single-night performance that Rogers has done at the resort in many years. The country singer consistently dominated the pop charts for years with songs that had universal appeal. Some of his most recognized classics include: "Lady," "Ruby Don't Take Your Love to Town" and "Buy Me A Rose." Rogers' music led him to a second career as an actor on television and in film. Rogers' song, "The Gambler" was a story song so vivid that it became a TV movie starring him in the title role. The movie spawned four follow-ups making it the longest running miniseries franchise on television.
Harrah's will continue its limited-engagement entertainment in the Fiesta Showroom with the upcoming performance of Todd Luxton: The Ultimate Elvis Tribute, Aug. 11-23. His appearance coincides with Aug. 16 being the 30th anniversary of Elvis' death. Tickets start at $17.95.
The Aquarius Casino Resort is the largest gaming resort in Laughlin, with 1,907 rooms in two 18-story towers and a 57,000 square foot casino with exclusive all new slot and video poker games.

TOP OF NEXT COLUMN
Trisha Yearwood first met her current husband, Garth Brooks, in October 1987 recording demos for songwriter Kent Blazy. The two immediately hit it off as friends and pledged whoever made it big first would help the other out. Even when they became two of the biggest country stars of the 1990s, they remained close friends. After signing with MCA Records, she got a boost when Brooks landed a major tour in 1991 and contracted her to open all of his shows, helping to springboard her single "She's in Love with the Boy" to No. 1. This began a string of nine No. 1 singles for her.
Yearwood has won three Grammy Awards among several nominations. She has also won the Country Music Association and Academy of Country Music awards for Best Female Performer.
On May 25, 2005, Yearwood became engaged to Brooks in front of 7,000 fans in Calif. On Dec. 10, 2005, they were married in a private ceremony at the couple's home in Owasso, Okla. It was Brooks' second marriage and Yearwood's third. Brooks has three daughters from his first marriage - Taylor, August, and Allie.
Yearwood's most recent single was a duet with Brooks called "Love Will Always Win." It is the fifth duet the couple has recorded.
Yearwood parted ways with MCA Records in 2007 and announced plans to head back into the studio to begin recording her 12th album for Big Machine Records in Nashville. The CD, "Heaven, Heartache And The Power Of Love," is presently scheduled to be released on Nov. 13. The lead single and title track were suppose to be released to country radio on July 30. In addition, MCA Records will release a "Greatest Hits" album for Yearwood that is scheduled for release on Sept.11.
Last weekend, the Ramada Express officially changed its name to Tropicana Express. It is the second of Laughlin's 10 major hotel / casinos to change its name this year. The Flamingo, which is now the Aquarius, was the first.
The Ramada express was opened by the Aztar Corporation in June 1988. In 1993, Aztar did a big expansion, adding the Promenade Tower, the pool, the Town Square area, more restaurants and expanding the south casino. Approximately $12 in room renovations began in 2006. In January of this year, Columbia Sussex paid $2.7 for the coveted Aztar properties.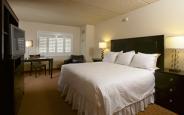 On Halloween night, in 1976, five-year old Luxton went out trick-or-treating as Elvis Presley. At age 15, Luxton had his first paid appearance as Elvis. In high school he won a talent show impersonating Elvis and won the supporting lead role of Kenickie in "Grease." Today, the Michigan native dons $2,500 jumpsuits designed by the same man who made them for Elvis Presley.
Luxton captures the essence of Elvis while performing his legendary hits such as "All Shook Up," "Viva Las Vegas," "Fools Rush In" and "The Wonder of You." As he hands out scarves and kisses to women of all ages, Luxton becomes the recipient of roses, and even lingerie, from admiring fans.
Luxton has won every contest he has entered including one held at the Apacheland Movie Ranch, where Presley filmed the movie "Charro." Luxton's tribute show has taken him across the country delighting audiences for more than 17 years. He has performed in the touring company of legendary superstars and the well-known "Legends in Concert" in Las Vegas.
CONTINUE ON TO...:
>THIS WEEK'S LAS VEGAS NEWS
>LAST WEEK'S LAUGHLIN NEWS
>VEGAS VIEW FULL ARCHIVES
>Return to "Heard Around Town"
>Return to Las Vegas Leisure Guide