'ROCKTELLZ & COCKTAILS PRESENTS MEAT LOAF' AT PH

"RockTellz & CockTails Presents Meat Loaf" will perform 18 dates at the PH Showroom inside Planet Hollywood every Thursday, Saturday and Tuesday, Sept. 26-Nov. 5 at 7:30 p.m. Tickets are $69, $89, $109 and $149.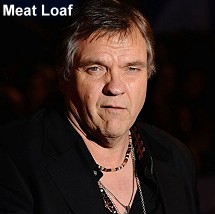 Performed in an intimate and interactive setting, Meat Loaf will offer a rare stripped down deconstruction of his 47-year music, stage and film career. Performances will incorporate his biggest music hits like "I Would Do Anything for Love (But I Won't Do That)," as well as "Two Out of Three Ain't Bad" and "Paradise by the Dashboard Light" from his 1977 classic "Bat Out Of Hell" - the 3rd best-selling album of all time. The Texas Film Hall of Fame and Grammy Award-winning artist will offer the audience a diverse and unique show.
Column Continues Below Advertisement
'DANCING QUEEN' WILL OPEN AT PLANET HOLLYWOOD
The international smash hit, "Dancing Queen," produced by David King of Spirit Productions USA, will open at Planet Hollywood on Sept. 13. The new production features a cast of 20 singers and dancers living out ABBA's greatest hits and the biggest disco classics of the 70s and 80s. "Dancing Queen" already played at New York-New York. Tickets range from $59-95 to $99.95.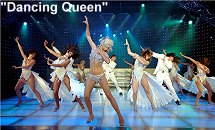 'X ROCKS' WILL ROCK OUT AT THE RIO
The producers of "X Burlesque" and "Raack N Roll" will open "X ROCKS," a new all-rock, topless revue starring the seductive X ROCKS Girls and featuring the comedy madness of Scandal with cutting-edge sets at the Rio inside King's Showroom beginning Thursday, Aug 29 at 10 p.m. Tickets are $35.95, $45.05 and $55.95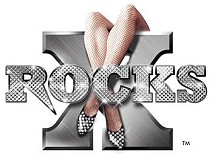 Born and raised in Las Vegas, comedian and illusionist Chris Randall aka Scandal has his own unique style of sleight-of-hand and comedy. He appears as a regular guest at the famed Magic Castle in Hollywood and has been on "The Masters of Illusion" television show.
REVIV WITH HYDRATION THERAPIES WILL OPEN AT MGM GRAND
Developed by a group of experienced emergency room physicians, REVIV, located at The Underground at the MGM Grand, will open this month to rejuvenate guests with a variety of hydration therapies in a spa-like atmosphere.
REVIV will feature intravenous and vitamin therapies to combat dehydration, whether it's from time in the sun, a late night out or a strenuous workout. The $99 IV therapies include three options: HydraMax Hydration Infusion; MegaBoost Wellness Infusion; and UltraVive Recovery Infusion. An extra liter of fluid may be purchased for $20. In addition, the QuickFix will offer the same medications as the UltraVive IV treatment in an oral form.
REVIV's therapies will be administered in an intimate 1,270-square-foot setting; either in one of four full-body massage chair rooms or in a group "living room" furnished with a large, comfortable couch and a high-definition television. Each guest will receive an iPad upon check-in to use while relaxing during their treatment. A Nevada Board Certified physician will be on site at all times, overseeing a team of registered nurses and paramedics trained to administer IVs and vitamin treatments. REVIV will be open daily from 9 a.m. to midnight. For more information, visit RevivMe.com or call 702-644-4466.
VÉRONIC DICAIRE TO APPEAR WITH THE 'MILLION DOLLAR QUARTET'
The Las Vegas cast of "Million Dollar Quartet" at Harrah's will welcome Bally's headliner Véronic DiCaire for a special encore performance during the show's finale on Monday, Aug. 5 at 7 p.m. in the Harrah's Las Vegas Showroom.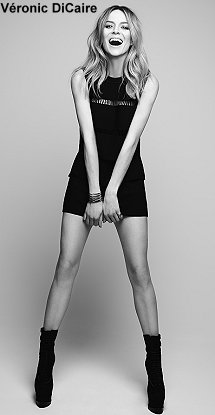 DiCaire, known for her ability to effortlessly imitate some of the world's biggest superstars, recently debuted her show "VÉRONIC Voices" at Bally's. Already her show has been extended to run through Dec. 21. DiCaire is the first guest performer to sit in with the Las Vegas "Million Dollar Quartet" company for an on-stage jam session.
WORLD PIZZA CHAMPION BRINGS PIZZA ROCK TO LAS VEGAS
Tony Gemignani, 11-time World Pizza Champion will open his Pizza Rock concept featuring gourmet pizzas in a variety of styles with a 185-seat restaurant at 201 N. 3rd St. in Las Vegas' Downtown3rd neighborhood. Italian and American-style pizzas will be served and the menu will include pizza by the slice as well as a selection of calzones, freshly made pastas and salads, all made from organically grown produce. A Sunday brunch will highlight breakfast pizzas along with quirky offerings. Besides operating Italian eateries in San Francisco and Sacramento, Gemignani has written a cookbook called "Pizza," and a children's book titled "Tony and the Pizza Champions."
'AMERICA'S GOT TALENT LIVE TOUR' WILL VISIT MGM GRAND
Fans of summer's TV show "America's Got Talent" will have an opportunity to experience their favorite Season 8 acts when the "America's Got Talent Live Tour" that is visiting 30 cities stops at the MGM Grand Garden Arena Wednesday, Oct. 23. Tickets range from $39.50 to $99.50.
MICHAEL GRIMM WILL APPEAR AT SUNSET STATION
"America's Got Talent" season-five champion Michael Grimm returns to the Las Vegas stage with the "Grimm's Fairytale Tour." The fedora-wearing star will take the audience on the fairytale musical journey of his life from childhood poverty in Mississippi to winning the "Star of Tomorrow" Country Christian Music Award at age 17 at Club Madrid inside Sunset Station on Friday, Sept. 27 at 8 p.m. Tickets are $25.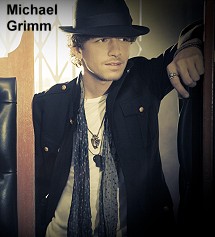 Grimm began performing at the age of 12 and moved to Las Vegas at 21 to perform as lead guitarist in the "Legends in Concert." Following his win on "America's Got Talent," Grimm worked with Grammy-award winning producer Don Was on his eponymous debut album released in 2011. His album "Gumbo" was released in 2012 followed by "Moment in Time" with the single "Livin' on Faith."
FLEETWOOD MAC CLOSES OUT 2013 WITH CONCERT AT MGM GRAND
Fleetwood Mac, one of rock's most enduring and successful bands, will close out 2013 with a special, end-of-the-year concert at the MGM Grand Garden Arena Monday, Dec. 30. The current Fleetwood Mac lineup includes Stevie Nicks, Lindsey Buckingham and original members Mick Fleetwood and John McVie. The band recently completed its first tour since 2009, which marked the 35th anniversary of the release of the classic album "ARumours." Formed in 1967, Fleetwood Mac has released more than 15 albums and sold more than 100 million albums worldwide. The multi-GRAMMY Award-winning band was inducted into the Rock and Roll Hall of Fame in 1998. Tickets are $99.50, $149.50 and $224.50.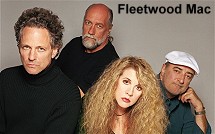 THREE SQUARE'S FALL LAS VEGAS RESTAURANT WEEK
Las Vegas Restaurant Week will return, Aug. 23-30, for a seventh year providing locals and tourists an opportunity to help out by dining at some of the destination's best restaurants while supporting Three Square Food Bank. Diners can visit any participating restaurant and enjoy a multi-course, prix fixe menu specially created for the one-week event and offered at price points ranging from $20.13 to $50.13, with a fixed portion of the proceeds benefiting Three Square.
TOP INTERNATIONAL BOWLERS WILL COMPETE IN HENDERSON
Henderson will host the World Tenpin Bowling Association (WTBA) World Championships Opening Ceremony on Friday, Aug. 16 at the Henderson Pavilion with a parade of nations and a live performance by disco cover band Grooveline. Admission is complimentary.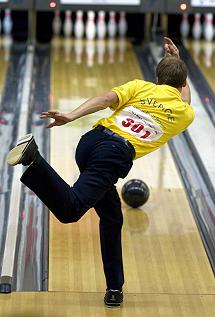 The opening ceremony kicks off the 2013 WTBA World Championships, scheduled for Aug. 16-30 at the Strike Zone Bowling Center inside Sunset Station. Spectator tournament admission is $10 daily or $75 for the two-week event, visit HendersonLive.com. Other festivities include the Strike Gold Celebrity Challenge, which teams up Special Olympics bowlers with celebrities, professional bowlers and the general public, and bowling clinics for local youngsters.
TOP OF NEXT COLUMN
GORDON RAMSAY BURGR DEBUTS FLAME WALL AND NEW DISHES
Gordon Ramsay BurGR at Planet Hollywood recently ignited its 30-foot-long glass-enclosed flame wall at the entrance to the restaurant reflecting Chef Ramsay's fiery persona and added bold new dishes to the menu: Damnation chicken burger; Southern yardbird burger; fish and crisp sandwich; and Crème Brûlée pudding and Oreo shake.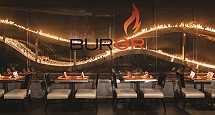 JON ANDERSON TO GUEST STAR IN 'RAIDING THE ROCK VAULT'
Jon Anderson, founding member and former lead vocalist of the definitive progressive rock band Yes, will guest star in "Raiding The Rock Vault" the ultimate classic rock concert experience at the LVH, Sept. 20 - 24. The co-writer and singer of cosmic classics, including "Owner of a Lonely Heart," "Roundabout," "Going for the One," and "Close to the Edge," whose time with the band spanned five decades, will sing in the show for five special performances. Ticket prices range from $49 to $125.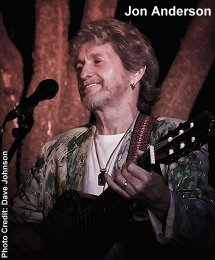 The show's all-star lineup includes" Howard Leese - guitar Heart; Tracii Guns - guitar LA Guns, Guns n' Roses; Robin McAuley - lead vocals MSG, Survivor; John Payne - lead vocals and bass Asia; Paul Shortino - lead vocals Rough Cutt, Quiet Riot; Jay Schellen - drums Badfinger, Asia; Andrew Freeman - lead vocals and guitars Lynch Mob, The Offspring; and Michael T. Ross keyboards Lita Ford, Hardline.
TRAVELING FOOD FESTIVAL COMES TO LAS VEGAS
The James Beard Foundation's Taste America "Local Flavor from Coast To Coast," a national traveling food festival will visit Las Vegas Sept. 27-28. The five-weekend festival will visit 10 cities from Sept. 20 through Oct. 19. A weekend-long tour, Las Vegas' Taste America festivities will kick-off on Sept. 27 with a variety of free culinary consumer events throughout the destination, and culminate in an exclusive dining event at The Mirage the evening of Sept. 28. A poolside gala tasting and reception, "A Taste of America" will be co-hosted by James Beard Award winner and Taste America All-Star, Iron Chef Masaharu Morimoto, proprietor of Morimoto Restaurants and host Mirage Chef Christian.
ESTEBAN AND TERESA JOY WILL PERFORM AT THE NEW TROPICANA
Acclaimed guitarist Stephen "Esteban" Paul known as the "Man in Black," and daughter, violinist Teresa Joy, will perform an exclusive special engagement in the Tropicana Lounge during Happy Hour from 5-8 p.m. at The New Tropicana Monday through Saturday Aug. 5-23. The father-daughter string duo will take audiences on a cultural trip rich with music ranging from classical to flamenco, pop, Broadway and a few very special Spanish ballads. Admission is free.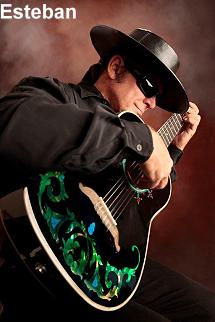 8:18 TOUR WITH THE DEVIL WEARS PRADA VISIT HARD ROCK LIVE
"Smash Magazine" and Hard Rock Live on the Strip will present "The 8:18 Tour with The Devil Wears Prada" and special guests The Ghost Inside, Volumes and Texas In July on Wednesday, Nov. 27. Roadrunner Records label debut from The Devil Wears Prada, "8:18" arrives in stores on Sept. 17. Show tickets are $21 in advance and $24 day of show.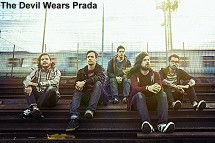 WORLD HIP HOP DANCE CHAMPIONSHIP FINALS RETURN TO VEGAS
Thousands of dancers will descend on Las Vegas with hopes of qualifying for the 12th annual World Hip Hop Dance Championship finals at the Orleans Arena on Aug. 11, organized by Hip Hop International, the creators of "America's Best Dance Crew." In the largest gathering of nations in the history of the event, top dance and MegaCrews from around the world will vie for medals as they perform action-packed routines for a panel of international judges. World Champions from Japan and New Zealand will return to defend their titles and there will be a special performance by Cirque du Soleil.
'FABULOUS LAS VEGAS' RETURNS TO MGM RESORTS FOR PRIDE
Taste, temptation and entertainment will be at the forefront when "Fabulous Las Vegas" returns to MGM Resorts Sept. 3-8. Now in its fourth year, this one-of-a-kind LGBT celebration will feature experiences and promotions across several MGM Resorts International destinations, complementing the citywide Las Vegas PRIDE events also taking place that week.
'WELCOME HOME DONDINO' SHOW AT ITALIAN AMERCIAN CLUB
A "Welcome Home Dondino" show at the Italian American Club (IAC) on Sunday, Aug. 11 at 8 p.m. will honor the former longtime Las Vegas entertainer Dondino who worked a 12-year gig at the Four Queens showroom and then opened his own theater in Branson, Mo. Tickets are $20, call 702-457-3866.
BRIEF NOTES
The 2013 Super Summer Theatre continues its season with performances of "Legally Blonde The Musical" opening Aug. 7 at the Spring Mountain Ranch State Park and running Wednesday-Saturday through Aug. 24. Plays are performed outside under the stars. Tickets are $12 and $20 at the gate.
Blue Man Group has partnered with AAA to offer card members an exclusive savings of 30 percent on tickets to its latest production at Monte Carlo. To receive the offer, individuals must mention "AAA" and present a valid AAA card when purchasing and picking up tickets; visit www.blueman.com/aaavegas or call 1-800-blueman.
Two outstanding Las Vegas acts made appearances recently on Kris Jenner's new talk show "Kris." Sean & John Scott, the tap dancing tuxedo-clad twins from "VEGAS! The Show," traveled to Los Angeles and performed their synchronized dance moves on the show. Also, The Skating Aratas, Vittorio and Jenny Arata, from "V-The Ultimate Variety Show" at the V Theater at Planet Hollywood showcased their daredevil acrobatic skating routine.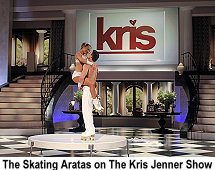 The Adventuredome at Circus Circus will celebrate 20 years with cupcakes, confetti and clowns on Aug. 23. To mark the milestone, one of America's largest indoor theme parks will host a month-long celebration that will include special pricing, commemorative gifts and a birthday party in true circus style.
X Burlesque University (XBU) taught by the beautiful women who perform in the adult revue holds a class every Saturday at 3 p.m. in Bugsy's Cabaret to teach the sexy art of burlesque including applying showgirl makeup. Upon completion of the 75-minute class, XBU students receive a complimentary makeup kit, professional souvenir photo and official XBU diploma. Tickets are $50.45.
Former America football wide receiver Jerry Rice will visit TRISTAR Sports Memorabilia at the Miracle Mile Shops at Planet Hollywood to take photos and sign autographs for fans on Aug. 9 from 2-3 p.m. and Aug. 10 from 1-2 p.m. Football Hall of Famer Joe Montana will host a meet and greet on Aug. 9 and 16 from 3:30 - 4:30 p.m. and Aug. 10 and 17 form 12:30 - 1:30 p.m. Fees apply for both, call 702-534-1650.
The Las Vegas Burlesque Festival, Oct. 10-12, will feature the best in burlesque including classic striptease, neo-burlesque, boylesque, and more. Each night of the festival will feature a different show at 9 p.m. at the Clarion Hotel. Tickets are $25.
On National Rum Day, Friday, Aug. 16, Sailor Jerry Spiced Rum will celebrate in-style at the Double Down Saloon on Paradise Road from 10 p.m. - 11:30 p.m. with guests enjoying complimentary Jerry Floats. Sailor Jerry Spiced Rum pin-up models will serve up the liquid treats made with Sailor Jerry Spiced Rum, cola and ice cream. In addition, shots of Sailor Jerry Spiced Rum will be on special all night for $3.
On Saturday, Aug. 17 at 1 p.m. at BODIES: The Exhibition in the Luxor, Dr. Paul Michael, medical oncologist and melanoma expert from Comprehensive Cancer Centers of Nevada will share tips on preventing skin cancer. The event is free with cost of admission into the exhibition.
RIO SPA & SALON HOSTS ANNUAL LOCKS OF LOVE DRIVE
The 4th annual cut-a-thon to benefit Locks of Love will return to the newly-renovated Rio Spa & Salon at the Rio on Sunday, Aug. 18 from 10 a.m. to 4 p.m. Patrons who choose to donate at least 10-inches of hair will receive a complimentary blunt cut and a 30 percent discount on any additional styling or coloring treatments at the salon. In addition, a "Catch of the Day" contest will award a $250 spa prize package to the person who donates the longest ponytail. All donors will receive a gift bag and complimentary refreshments.
Since the inaugural cut-a-thon in August 2010, nearly 500 ponytails have been donated. For an appointment, call 702-777-7779.
WIN A CHANCE TO PLAY SHRINERS HOSPITALS FOR CHILDREN OPEN
The 2013 Shriners Hospitals for Children Open, Oct. 14-20, brings the FedExCup to Las Vegas as the PGA TOUR returns for the 31st consecutive year
This year, the Shriners Hospitals for Children Open will allow golf fans to purchase raffle tickets for the first time for a chance to play in the Championship Pro Am, Wednesday, Oct. 16, and go inside the ropes alongside a PGA TOUR professional. For each ticket purchased, you earn one entry. One winner, selected at random on Media Day by reigning champion, Ryan Moore, will receive a one-night hotel accommodation, Pro Am contestant badge, an invitation for two to the Pro Am Pairings Party on Tuesday, Oct. 15, four weeklong grounds badges to the tournament and a gift package valued at $1,000. Tickets are $100 and all proceeds will benefit Shriners Hospitals for Children.
Column Continues Below Advertisement
CONTINUE ON TO...:

THIS WEEK'S >LAUGHLIN NEWS
LAST WEEK'S >LAS VEGAS NEWS
>VEGAS VIEW FULL NEWS ARCHIVES
Return to >"Heard Around Town"
Return to >Las Vegas Leisure Guide