PETER FRAMPTON STILL GOING STRONG AT THE EDGEWATER!

Grammy winner and celebrated artist Peter Frampton will appear at The E Center at the Edgewater on Saturday, Aug. 16 at 8 p.m. Tickets range from $40 to $225.

At 16, Frampton was lead singer and guitarist for British band Herd. At 18, he co-founded one of the first super groups, seminal rock act Humble Pie. His session work includes collaborations with such legendary artists as George Harrison, Harry Nilsson, David Bowie, Jerry Lee Lewis, Ringo Starr, John Entwistle and many others. His fifth solo album, the electrifying "Frampton Comes Alive!," is one of the top-selling live records of all time.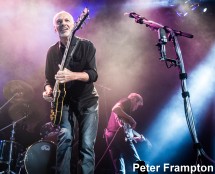 "Hummingbird in a Box" is the latest work from the legendary musician Frampton. The new music was inspired by the Cincinnati Ballet, featuring seven original guitar pieces in Frampton's virtuosic stylings. Frampton composed all songs on the mini-album along with Gordon Kennedy, who also co-produced the recording. The two previously teamed up for "Fingerprints," which garnered them both a Grammy Award for Best Pop Instrumental Album.
Of the Hummingbird project Frampton notes, "Writing for dance was a wonderfully freeing experience. There were no boundaries. We were able to push the composing envelope," and Kennedy furthers, "Songwriters and musicians create music to move people. This was beautiful, graceful, and instantly gratifying!"
Peter Frampton is back on the road following last year's massive year of touring, including 2013's inaugural Frampton's Guitar Circus. This time Frampton will set out on a three-part catch-all tour including select solo dates, a co-headlining run with Grammy-winning American rock legends The Doobie Brothers and the return of Frampton's Guitar Circus Kicking off in August that will feature special performances with friend and celebrated guitarist Buddy Guy as well as other surprise guests.
Frampton was recently inducted in the Musicians Hall of Fame, performed on-stage at the Grammy's with Ringo Starr, and also played an integral part in the 50th anniversary celebration of the Beatles' arrival in the United States.
RIVERSIDE BRINGS BACK DON ROSE'S ELVIS TRIBUTE SHOW
It's an appropriate time of the year for the Riverside Resort to bring back the "Tribute to the King starring Don Rose" show in Don's Celebrity Theatre Tuesday-Sunday, Aug. 19-24 since Elvis died on Aug. 16, 1977. One thing is for sure, Elvis' music still happily lives on. Tickets are $25 for Rose's 8 p.m. performances.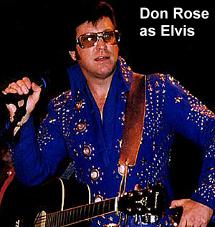 Rose started performing his Elvis shows a few years after Elvis passed and was eventually talked into performing for friends. He has since made his career as an entertainer not only performing his Elvis tribute, but also with his own show group, The Don Rose Revue. He has performed his Elvis tribute all across the United States and Canada. Rose isn't an Elvis double but feels he is a bigger Elvis fan than impersonator. He works hard to make every event a special occasion and looks forward to meeting Elvis fans all around the world.
EDGEWATER'S UPCOMING COMEDIANS ARE BJ JOHNSON - PETE GEORGE
Two comedians take over the stage at the Edgewater Friday through Sunday each week starting at 7 p.m. Show tickets are $10 and there's a $2 discount on Sunday for veterans.
Future comedians for "Comedy on the Edge" include Aug. 22-24-Roy Haber and Ryan DeNisco and Aug. 29-31-Spencer James and Tim Smallwood.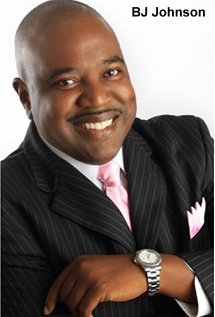 Comedian BJ Johnson is teamed with Kate Brindle Aug. 8-10. Johnson's distinctive styling gives middle class suburbia a taste of inner-city sensibilities with his interesting twists on fatherhood, relationships and his fight with Chronic End Stage Renal Failure and Kidney Transplant. Johnson was the winner of the 2001 Spokane Comedy Competition, was a semi-finalist in the 2003 Seattle Comedy Competition, placed second in the 2004 Portland Comedy Competition, and was the winner of the 2004 Portland Laff Samurai Comedy Competition. Johnson has opened for veteran comedians Bo-P, who was one of the original MCs of BET's ComicView, Corey Holcomb and Honest John, entertained troops stateside and worldwide, and performed at colleges all over the country.
Teaming up Aug. 15-17 will be Pete George and Allison Breen. George's stage antics take audiences on a journey that includes hard hitting jokes, life stories, cartoon voices and even Rock 'n' Roll. Mark Stuplin at E! Entertainment Television says, "Pete George is Spastically Funny!" Perhaps George began developing his off-centered and out-of-step approach to life when he was teased as a child, mistakenly labeled learning disabled and placed in special classes.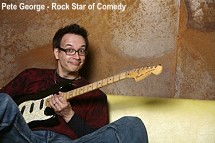 George got his start in show business as a lead guitarist in a Cleveland-based 80s rock group that called themselves A Peck of Peckers because they wanted to be like the band A Flock of Seagulls. George discovered being funny was his calling and ventured into comedy competitions. A quick string of wins set off a 20-year career that has included more than 7,000 shows at a multitude of venues and corporate events, touring the world, headlining comedy clubs, cruise ships, colleges, military shows and special events.
"One time I even opened for the Australian male stripper show Thunder From Down Under," George recalls, "I thought it was a seminar on Irritable Bowel Syndrome."
No slouch as an actor, George has appeared in several major motions pictures, including "he Shawshank Redemption" and "The Majestic" and made appearances on television shows and several national commercials.
AVI PROMOTES DINNER SHOW WITH FIREFALL
The Avi will have a dinner show featuring Firefall on Saturday, Aug. 16 with a sit-down meal at 6 p.m. and performance at 7 p.m. Tickets are $23 and there will be drawings after the show for autographed memorabilia.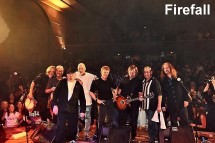 Firefall burst onto the international music scene in 1976 earning two platinum and three gold albums their first three years playing. The original group recorded its self-titled debut in 1976, which along with the next album "Luna Sea" both went gold. Their third album, "Elan," went platinum. The group had a series of chart singles including the Top Ten hit "You Are the Woman."
Jock Bartley re-formed the group in 1994 for the album "Messenger." Under the moniker Firefall Acoustic, Bartley and vocalist/guitarist Steven Weinmeister released "Colorado to Liverpool: A Tribute to the Beatles" in 2007.
'THE HAWAIIAN SHOW' BRINGS ISLAND THEME TO THE RIVERSIDE
Don's Celebrity Theatre will be the place charmed by "The Hawaiian Show" Wednesday-Sunday, Aug. 13-17. Tickets are $20 for the 8 p.m. show.
This Hawaiian hula show will feature beautiful island maidens dancing and singing to the music that has made the Islands an enchanted tourist destination. From the vampy campy Andrews Sisters to the big band swinging sound of the Hawaiian Pistoleros, the uplifting content is there. However, "The Hawaiian Show" would not be complete without the sound of Hawaiian native drums as well as the comedy of the Maori Warrior. This show takes audiences to another place and time.
TOP OF NEXT COLUMN
DIRK ARTHUR HAS TWO MORE MONTHS HEADLINING AT HARRAH'S
Dirk Arthur with his special brand of "Wild Magic" continues in the Fiesta Showroom at Harrah's through Sept. 28 with 8 p.m. shows Tuesday through Sunday. Tickets are $29.50 and $40.50.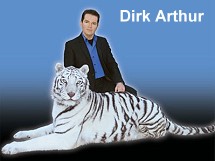 Magic became an obsession with Arthur since he got his first magic trick in a cereal box as a child. His natural affinity for animals began with doves, large birds such as emus and ostriches, rabbits and eventually grew to large exotic cats. Today his big cat family includes white, orange and snow white tigers, African and Snow leopards, Ligers, and a bobcat. Arthur is a leading advocate of preserving endangered species and for the humane and proper care of all the animals of the world.
Arthur's heartwarming show has stunning illusions with some of the rarest wild animals. He has been featured on NBC's "World's Greatest Magic," David Lettermen, and his own documentary "Big Cat Magic" on Animal Planet. In his show, thrilling big cat magic is interwoven with comedy, beautiful dancers, and large-scale illusions including one with a helicopter.
DANCING AND KARAOKE OFFERED AT THE RIVERSIDE
You can dance up a storm at The Dance Club in the Riverside Resort on Tuesdays and Thursdays and both nights offer free country line dancing lessons from 6-7:30 p.m.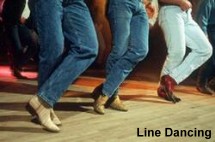 Lessons are taught on Tuesdays by Burt and Jane and Jim Allen and Kathy Fie on Thursdays.
Burt and Jane have been teaching line and couples dancing for more than 25 years. They have traveled to various Western states as guest dance instructors, taught line dances on cruise ships and appeared on TV as guest dancers of the show at the Wild Horse Saloon in Nashville.
Allen has been teaching line dancing for more than 15 years and has an avid following of students from the tri-state area. In addition to teaching, Allen is also a published line dance choreographer and has aired his dances on YouTube. Fie has been line dancing for more than 10 years, teaching for five-plus years, has won awards in line dance competitions and keeps current by attending line dance workshops.
A Sunday Tea Dance is held from 2-5 p.m. at The Dance Club with Chris & Susie of Earthbound.
If you prefer to be star of the stage, then there's karaoke in The Dance Club every night from 8 p.m. to midnight. Monday through Thursday, there are special guest DJs and on Friday, Saturday and Sunday, Chris & Susie of Earthbound host.
INTERNATIONAL GIFT AND CRAFT SHOW RETURNS
Changing hotels, The International Gift and Craft Show will visit the Rio Vista Room at the Edgewater next to the buffet for four days over the Labor Day holiday Aug. 29-Sept. 1. Admission is free. Hours are 10 a.m.-9 p.m. and until 5 p.m. on Monday.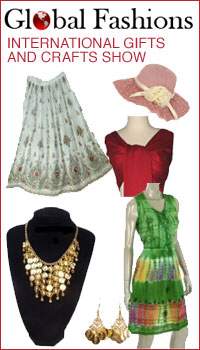 This extravaganza will feature several vendors showcasing unique and beautiful handmade items such as belly dancing and Zumba apparel, jewelry and exotic beaded items, hand-crafted women's fashions, home decorations, sculptures, candles and more collectibles. This family-friendly event has something for everyone.
DISCOUNT SHOPPING AVAILABLE IN LAUGHLIN
While there are stores in all the hotels, there is also the Laughlin Outlet Center in the center of the casino district where customers have more than 60 merchants, indoor food court and market, and eight acres of convenient indoor parking available. The Laughlin Outlet Center is a fully-enclosed two-story center with a distinctive Art Deco design throughout. For shoppers, merchants offer prices 20-50 percent below retail average on a variety of top-name products. The Outlet is open seven days a week. Hours are 9 a.m. to 8 p.m. and 10 a.m. to 7 p.m. on Sundays. Wheelchairs and strollers are available for rental at the Information Booth.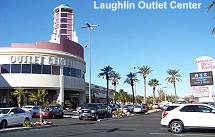 LAUGHLIN AREA OFFERS GOLF
There's 18-hole and 9-hole golf readily happening in the area around Laughlin.
The Riverview Golf Course across the river in Bullhead City, Ariz., has a challenging 9-hole, par 27, 2,320 yards course. The Riverview Resort is a palm-treed oasis nestled between two mountain ranges. Residents own their own lots in a gated community with 697 lots with full hook-ups for RVs and Park Model homes and long term rentals are available.
Another 9-hole, par 27 course with water hazards is Willow Springs Golf Course in Mohave Valley with good green fees.
Chaparral Country Club in Bullhead City was established in 1980 and was designed by the famous golf course architect Ted Robinson. This 18-hole, par 64, 4,800 yard executive course has 13 lakes and 45 bunkers. There is also a full-length driving range, practice bunkers with chipping greens, and two practice greens and an 18-hole putting green. The course is surrounded by homes and scenery includes dramatic views of the surrounding mountains.
Huukan Golf Club is an 18-hole course in Fort Mohave, Ariz., that features 6,569 yards of golf from the longest tees for a par of 72. Designed by Robert L. Baldock and Bob E. Baldock, the Desert Lakes course opened in 1989 and is now going through a name switch and change of ownership. There is also a chipping and putting green and sand bunker to get ready for a round.
The El Rio Country Club is an 18-hole, par 72, 7,115 yards, located in Mohave Valley. Designed by golf course architect, Matt Dye, El Rio Country Club's championship layout provides a unique blend of challenge for all skill levels. Various water features, stunning mountain views and gentle rolling fairways provide a beautiful setting.
The Laughlin Ranch Golf Club is located in Bullhead City. It is an 18-hole, par 72, 7,297 yards championship course designed by David Druzisky featuring dramatic elevation changes, water hazards and waterfalls, bridges, numerous bunkers, wide fairways, generous greens and GPS system on all golf carts. The elegant clubhouse at the Laughlin Ranch Golf Club features a restaurant and bar, private meeting rooms, pro shop, gym, pool and full-service day spa.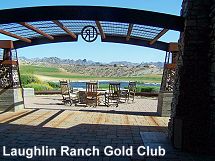 The Los Lagos Golf Club in Mohave Valley and the newest course in the Tri-state area is 18-hole, par 72, 6,921 yards. This championship course, designed by Ted Robinson, Sr., offers rolling terrain, water hazards, wide fairways, huge friendly greens, a complete practice facility with driving range, and spectacular views.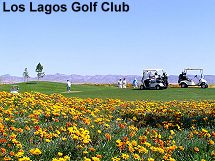 The Mojave Resort Golf Club is considered the premier layout in Laughlin. The 18-hole, par 72, 6,939, yard championship course has been honored with 4 stars from Golf Digest and is conveniently located next to the Avi Casino. Designed by experienced golf architects Lee Schmidt and Brian Curly, the lush Mojave layout is routed through the lowlands of the banks of the Colorado River. The extensive practice area consists on a grass range with target flags, putting green and a short game section with sand bunker.


CONTINUE ON TO...:

THIS WEEK'S >LAS VEGAS NEWS
LAST WEEK'S >LAUGHLIN NEWS
>VEGAS VIEW FULL ARCHIVES
Return to >"Heard Around Town"
Return to >Las Vegas Leisure Guide