EDGEWATER LINES UP COMEDIANS


"Comedy on the Edge" with two stand-up comedians featured each Friday, Saturday and Sunday at 7 p.m. in Kokopelli's Showroom has Dante and Ken Pringle on the lineup for Aug. 7-9. Tickets are $10, call 702-298-2453.

Dante whose career began in San Diego at the La Jolla Comedy Store is one of the top headlining comedians in the United States. He has been honored as the recipient of several comedy awards, including the $10,000 grand prize on "America's Funniest People" on ABC.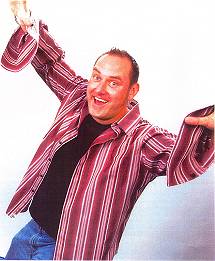 While he travels across the country, as well as abroad, today Dante calls Los Angeles his home, where you can catch him regularly at The Comedy Store and the Laugh Factory. Dante has worked with some entertainment comedy greats such as Richard Pryor, Robin Williams, Milton Berle, BB King, Santana, Macy Grey and Weird Al Yankovich.
Ken Pringle is someone who is able to bring tales of backwoods life and humor to the stage, and then proceed to tear them apart with street smarts and razor-sharp urban wit. Born and raised in Juneau, Alaska, Pringle's childhood experiences of growing up in the "Last Frontier" have become the basis for much of his comedic material.
TODD LUXTON DOES HIS ELVIS TRIBUTE AT HARRAH'S
Remembering one of the music industry's greatest legends, Elvis Presley, Todd Luxton will perform his "Ultimate Elvis Tribute" at Harrah's Fiesta Showroom, Aug. 8-20 (except Aug. 14). Tickets start at $18.95, call 800-447-8700 or 702-298-8510.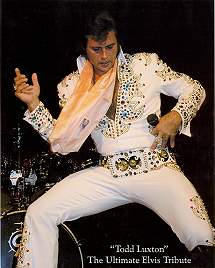 Luxton's tribute to Elvis has taken him across the country performing for more than 18 years. Wearing the trademark Elvis jumpsuit, Luxton transforms into Elvis.
RIVERSIDE FEATURES GOOD VIBRATIONS
"Good Vibrations - A Tribute to The Beach Boys" will perform at the Riverside in Don's Celebrity Theatre, Aug. 5-9 at 8 p.m. Tickets are $27.50, call 702-298-2535 ext or 800-227-3849, ext 616.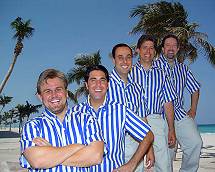 Good Vibrations have actually performed for The Beach Boys at the California State Historical landmark dedication to the childhood home of founding members Brian, Dennis and Carl Wilson. Good Vibrations have also performed with founding Beach Boy, Al Jardine for a number of high profile shows that included an appearance at the legendary Indianapolis 500.

TOP OF NEXT COLUMN
RIVER PALMS HAS SAMMY'S COMEDY BY THE SHORE
Comedy is on the roster at the River Palms with Sammy's Comedy by the Shore featuring ongoing stand-up comedians Wednesday-Sunday at 8 p.m. Upcoming comics include: Aug 5-9-Pam Matteson and Bear; Aug 12-16-Dennis Blair and John Charles; Aug 19-23-Bruce Mickelson and La Lycan; Aug 26-30-Tom Clark and Mickey Joseph; and Sept 2-6-Adam Hunter and Aaron Bowden. Tickets are $15, call 1-800-835-7904.
Pam Matteson, often referred to as the female Rich Little, has a gift for mimicry and can sing. She has perfected more than 40 legendary personalities from Billy Holiday to Marge Simpson. Matteson can deliver musical routines taking on such legends as Judy Garland and Goldie Hawn singing a duet; Cher's aerobic tongue work-out; and Whitney Houston belting a lullaby to her baby.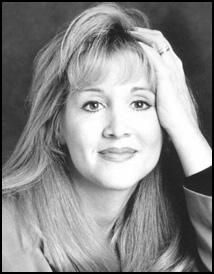 In addition to comedy, Matteson has toured with national productions of "Annie," "Man Of La Mancha," "Shenandoah," and "All Night Strut," had a featured role in the film "Punchline," and played a starring appearance in Rich Little's Las Vegas show, "Copy Cats.
TROPICANA EXPRESS BOOKS LOS LONELY BOYS
Los Lonely Boys is a Grammy Award-winning rock band from San Angelo, Texas. They play a style of music dubbed as Texican Rock n' Roll, combining elements of rock 'n' roll, blues, soul, country, and Tejano. Tickets for their 8 p.m. show are $35, $45 and $55.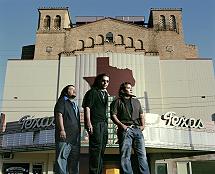 The band consists of three brothers, Henry (guitar, vocals), Jojo (bass guitar, vocals), and Ringo (drums, vocals). They follow the tradition of their father, Ringo Garza Sr., who formed a band with his brothers called The Falcones. The Falcones played conjunto music in southern Texas during the 70s and 80s. To date, Los Lonely Boys has released three studio albums and a live album, all on the Epic Records label. Their debut single, "Heaven," was a No. 1 hit on the "Billboard" adult contemporary chart.
'YA GOTTA REGATTA' IS LAUGHLIN'S NEXT CITYWIDE EVENT
The "Ya Gotta Regatta" will be held Aug. 28 and 29. For information, call The Laughlin Chamber of Commerce, 702-298-2214 or 800-227-5245; or visit www.laughlinchamber.com. For regatta information, visit bullheadregatta.com.
The annual 11-mile "float" on the Colorado River will launch from sites at Fisherman's Access at the Riverside Resort and Bullhead Community Park and go to the ending site, which is Rotary Park in Bullhead City. This event on Aug. 29 starts at 8:30 a.m. and kayaks will launch from Davis Camp at 8 a.m.
This year's theme is "Birthday Bash" in celebration of Bullhead City's 25th birthday. Thousands of entrants participate in this group float. There will be a "Best Bartender on the River" contest sponsored by the Soroptimist International Inc. of Bullhead City/Laughlin that will kick things off at Bullhead Community Park on Aug 28 from 5 to 10 p.m. A Gorilla Flotilla Monster Bash with food, vendors, game booths and regatta awards ceremony will take place at the float end site at Rotary Park on Aug 29 from 10 a.m. to 4 p.m.

CONTINUE ON TO...:


>THIS WEEK'S LAS VEGAS NEWS
>LAST WEEK'S LAUGHLIN NEWS
>VEGAS VIEW FULL ARCHIVES
>Return to "Heard Around Town"
>Return to Las Vegas Leisure Guide