CHANGES AT AQUARIUS!

As previously announced, Golden Entertainment is buying American Casino Entertainment Properties, which includes the Aquarius. The transaction should close by the end of the year. One change will make the Aquarius part of Best Western's soft brand, BW Premier Collection.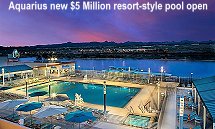 The Aquarius offers 1,906 guest rooms and a 57,000-square-foot casino with 1,250 modern slot machines, a state-of-the-art race and sportsbook, along with multiple fine and casual dining options. Earlier this year in time for summer, the resort opened its new $5 million resort-style pool exclusively for hotel guests on the southeast corner of the property. The 34,000-square-foot pool area with views of the Colorado River and Riverwalk offers amenities including more than 100 chaise lounges, nine private cabanas, two hot tubs and an intimate grass area for small concerts and recreational activities.

Another enhanced feature is the River's Edge outdoor bar offering resort pool guests and folks walking along the Riverwalk a chance for a quick bite or cocktail.

BILLY RAY CYRUS VISITS E CENTER

< P ALIGN="JUSTIFY">Well known now as Miley Cyrus's dad, Billy Ray Cyrus has been a multi-platinum selling recording artist for years and has scored a total of eight Top 10 singles on the Billboard Country Songs chart and charted 34 singles. He will headline the E Center at the Edgewater on Saturday, Aug. 12 at 8 p.m. Cyrus has also achieved international success as a songwriter, entertainer, actor, writer, executive film and TV producer, and philanthropist.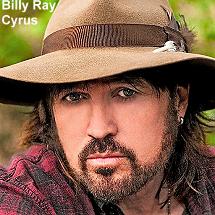 Cyrus was born in Flatwoods, Ky. His father Ron Cyrus was a steelworker and became a state legislator and head of the Kentucky AFL-CIO. He spent 21 years in the Kentucky House of Representatives before retiring in 1996. Ron Cyrus was also an accomplished singer in the gospel southern quartet, The Crownsmen, where Cyrus first felt the power of harmonies. His mother played piano and maternal grandfather the fiddle. Music runs in the family.
Cyrus made history with the debut of his studio album, "Some Gave All." The album hit No. 1 on the Billboard album charts, where it held the position for 17 consecutive weeks and set a record as a solo male artist. Throughout the early 90s, Cyrus had a string of releases off the album that bulleted up the charts, including the unforgettable "Achy Breaky Heart."
When Cyrus began acting he landed a role in David Lynch's "Mulholland Drive" in 2001 and followed with the lead role in a cable television series, "Doc," playing Dr. Clint Cassidy.
CHAMPIONSHIP BULL RIDING TAKES CENTER STAGE
The Colorado River Chute Out - Championship Bull Riding (CBR) presented by the Laughlin Tourism Commission will be held at the Laughlin Event Center on Sept. 9 at 8 p.m. with gates opening at 6:30 p.m. The CBR is dedicated to maintaining the strength, stamina and integrity of professional level bull riding and promoting and preserving the sport. Tickets start at $25.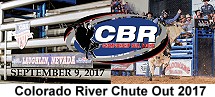 RIVERSIDE HOSTS LABOR DAY COMEDY FEST
Laughter will abound at the Riverside Resort during the Labor Day Comedy Fest with multiple headliners Aug. 31-Sept. 3 at 8 p.m. Tickets are $20.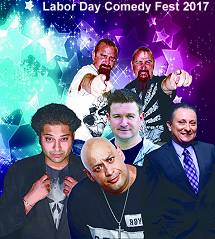 The show's host is George Lopez, who began doing standup in 2002 when he was given the opportunity to perform on open mic night at the Improv Comedy Club.
Cory and Chad, The Smash Brothers are identical twin brothers who attended 14 different schools during childhood and learned as the new kids to adapt by being outgoing and spontaneously humorous to gain new friendships. DJ Cooch is a comedian, actor and disc jockey and was recently inducted into the Improv Wall of Fame, a prestigious honor within the comedy world. Brett Riley is a regular on the LA comedy scene with a style described as unexpected and versatile all the while staying true to his everyman persona.
Kabir "Kabeezy" Singh is one of the nation's fastest-rising standup comedy stars. He's been featured on television, was part of last season's "The Family Guy," and was also seen on the "BFF Tour" in support of Jo Koy and Anjelah Johnson.
AIR SUPPLY WILL PERFORM AT THE E CENTER
Graham Russell and Russell Hitchcock, who together are Air Supply, will headline the E Center at the Edgewater on Saturday, Aug. 15 at 8 p.m. Ticket range is $25 to $159.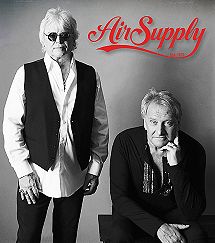 The famous duo met back in 1975 on May 12 at the first day of rehearsals for "Jesus Christ Superstar" in Sydney, Australia, and became instant friends. After performances at 10:30 p.m. with one guitar and two voices, they would play pizza parlors, coffee bars and nightclubs. One afternoon, they made a single for CBS Records and it shot to No. 1 on the national charts. That same year, they opened for Rod Stewart in Australia, the United States and Canada.
Back at home, they made the record "Life Support," which included the song "Lost in Love." The tune made Top 10 in Australia and migrated to New York where Arista Records signed them. "Lost in Love" became the fastest selling single in the world and the second single "All Out of Love" went up the charts even quicker. Seven top-five singles later, Air Supply at that time equaled The Beatles' run of consecutive top five singles.
RIVERSIDE TRIBUTE ACT WILL HONOR THE KING
If you can't see the real person, well executed tribute acts can deliver the feel and sound that attracted your attention in the first place. "Tribute to the King starring Don Rose" will appear at the Riverside in Don's Celebrity Theatre Aug. 16-20 at 8 p.m. There's even more interest at this time of year for the show since Elvis passed away on Aug. 16, 1977. Tickets are $30.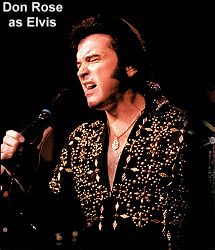 Rose happily keeps Elvis' irresistible music alive with famous hits such as "In the Ghetto," "How Great Thou Art," "Suspicious Minds" and "An American Trilogy." He began performing his Elvis shows a few years after the superstar passed and has performed all across the United States and Canada. Rose isn't an Elvis double but rather a bigger fan than impersonator. Rose has made his career as an entertainer not only performing his Elvis tribute, but also with his own show group, The Don Rose Revue.
TOP OF NEXT COLUMN
WEEKENDS GUARANTEE LAUGHS AT THE EDGEWATER
The month starts off with the third annual Laughlin Laugh Fest Aug. 4-6 and then returns to the regular schedule with "Comedy on the Edge" every Friday-Sunday in the Edge Lounge at the Edgewater. Two different stand-up comedians are featured each week at 7 p.m. Tickets are $15 with a $2 discount on Sundays for U.S/ veterans with an ID.
The August lineup includes: Aug. 11-13 Bill Campbell - Scott Schaffer; Aug. 18-20 Mark Lawrence - Joel Bryant; and Aug. 25-27 Roy Haber - Brad Ellis.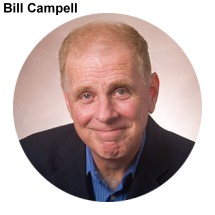 Bill Campbell appears with Scott Schaffer Aug. 11-13. Campbell is a seasoned 35-year veteran who has worked comedy clubs, cruise ships, private events and made TV appearances. His family observational humor is based on his experiences raising three kids and being a dedicated family man. He hosts his own cable show "Campbell's Comedy Corner" and has developed a 90-minute one-man show "A Parenting Story" articulating the joys and heartaches experienced in raising his three children.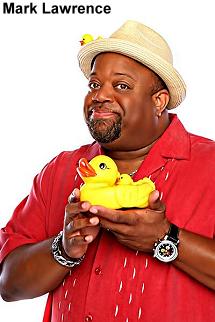 Aug. 18-20 Mark Christopher Lawrence and Joel Bryant will share the stage. Also, a 35-year veteran of standup, Lawrence is a storyteller in style with material mostly drawn from his life. Along with working with a lot of comedy's superstars, for 30 years he's worked in film and TV including "Terminator 2," "Crimson Tide," "The Pursuit of Happyness," "Garfield the Movie," "The Island" and "Fear Of A Black Hat." He also worked on TV sitcoms including "The Jeff Foxworthy Show," "Seinfeld," "Fresh Prince of Bel Aire," "Martin," "Designing Women," "The George Wendt Show," "Hearts Of Fire," "The Mulletts," "Evening Shade," "Franklin and Bash," and in the NBC's series "Chuck" in the regular role of Big Mike.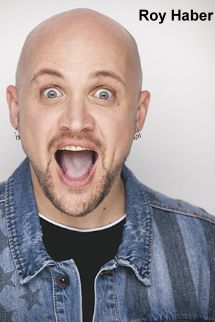 Closing out the month will be Roy Haber and Brad Ellis Aug. 25-27. Haber's been working in comedy for 12 years. He was born in Israel and raised in Kentucky. That transition alone offers material but there's much more. With self-deprecation, he makes fun of his short stature 5'2", tackles personal issues, puts an analytical magnifying glass on world events and society in general, and shares stories of his travels. His presentation is direct and playfully honest as he speaks his mind.
ENTERTAINMENT TIDBITS
The "Alex Ramon Impossible" show featuring the youthful magician is headlining at Harrah's Aug. 1-10. Ramon traveled globally with "Disney Live! Mickey's Magic Show" performing 658 shows. He also toured with Ringling Bros. and Barnum & Bailey® as the "Magical Zingmaster" and was the first magician in history to be the star of The Greatest Show on Earth®.
Country recording artist Tracy Lawrence will headline at the Avi on Sunday, Aug. 6 at 8 p.m. Lawrence has been turning out hits for two-plus decades. His studio albums have accounted for more than 40 singles on the Billboard country music charts. Tickets start at $29.
"The Troubadour Experience, Tribute to George Strait" will be on stage at the Riverside Aug. 2-6 at 8 p.m. This is a live, authentic tribute to country music's legendary performer Strait incorporating a real concert production, with the look, sound and feel with each band member hand-chosen for their expertise and attention to detail. Tickets are $25.
Award winning tribute artist Eric York with an all-star five-piece band will headline at the Riverside with his "Ain't Goin' Down - Ultimate Tribute to Garth Brooks" show Sept. 7-10. Tickets are $30.
QUICK CLIPS
American Airlines lands at Laughlin-Bullhead International Airport now and offers direct flights daily from Phoenix Sky Harbor International Airport and more than 70 cities with one stop and a single ticket.
One thing you won't see anywhere else is the "The Hand of Faith" on display in the Golden Nugget's registration lobby. It is the world's largest gold nugget weighing 61 pounds-11 ounces and valued at more than $3 million. The nugget was found by Kevin Hillier in 1980 when he took his new metal detector out in his hometown of Wedderburn, Australia. Hillier sold the piece to the Golden Nugget for more than a million dollars.

The World Fighting Championships (WFC) 78 will be held in the Grand Ballroom at the Avi on Saturday, Sept. 9 at 8 p.m. Tickets start at $30.
PARTY ACTION
The Labor Day Riverwalk Festival with food and beverages will be held Sept. 1-3 on the Riverwalk with Catch Li'l Elmo & the Cosmos and the Hal Savar Band performing on the Loading Dock Stage.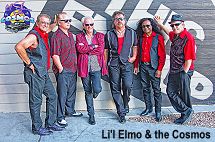 AT THE AVI THUNDHERSTRUCK PAYS TRIBUTE TO AC/DC
The ultimate all-girl tribute to AC/DC will be present by ThundHerStruck at the Avi in the Grand Ballroom on Saturday, Aug. 26 at 8 p.m. Tickets start at $10.
For more than a decade, Los Angeles-based ThundHerStruck has performed worldwide spreading the gospel of "Let There Be Rock." Rather than concentrate on one of the two eras in AC/DC history, "Bon Scott era" or "Brian Johnson era," ThundHerStruck plays material from both. Their CD release is "You've Been ThundHerStruck" and they've been the recipients of many music awards.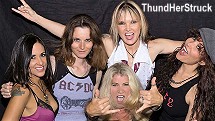 The Golden Nugget has action in Gold Diggers Nightclub. On Wednesday nights from 8 p.m. to midnight is "Partyoke" with DJ Loke. It's a combination karaoke and DJ with drink specials for "hump day."
The newly-updated Tango's Lounge at the Tropicana has a new stage and dance floor accommodating great bands nightly: Sunday-Thursday at 7 p.m. and Friday and Saturday at 4:30 and 9 p.m. The price is right, free to listen to the music. The bartender service begins at 9 a.m. and seasonal games are viewed on two big screens.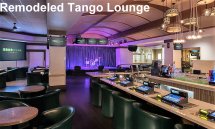 At the Riverside, The Karaoke Dance Club on the second floor of the South Tower, which is open 5 p.m. to closing, has hosted-karaoke every night from 8 p.m. to midnight. The Sunday Afternoon Teac Dance is performed by Chris & Susie from 2-5 p.m. There are line dance lessons on Tuesday and Thursday nights from 6-7:30 p.m.
Also at the Riverside is the longstanding Losers' Lounge featuring dancing with live bands or DJs every night beginning at 8 p.m. There are Beer Pong Parties every Tuesday night plus Bourbon Cellar Tuesdays from 8-11 p.m. featuring $3 bourbons, Jack Daniels, Evan Williams and Makers Mark. Wednesday are Ladies Night Out from 8-11 p.m. with ladies getting a first drink free and featuring $3 martinis.
The River Bar Lounge at the Colorado Belle has free live entertainment with groups performing a wide range of music from rock and blues to country. Hours are Friday-Sunday, 8 p.m. to 1 a.m.
The Splash nightclub at the Aquarius is another place to watch sports on the big screen or to dance the night away Thursday-Sunday when there is live music from 7 p.m. to midnight.
CONTINUE ON TO...:

THIS WEEK'S >LAS VEGAS NEWS
LAST MONTH'S >LAUGHLIN NEWS
>VEGAS VIEW FULL ARCHIVES
Return to >"Heard Around Town"
Return to >Las Vegas Leisure Guide