HEART ATTACK GRILL SET TO OPEN IN LAS VEGAS
Opening in a city that thrives on gluttony and excess, the infamous Heart Attack Grill is scheduled to open in downtown Las Vegas by the end of the year. The restaurant with a 10-year lease will open at Neonopolis in the space formerly occupied by Jillian's and the Las Vegas Rocks Cafe.
The over-the-top, bad-for-you burger joint has its signature offering, as the Quadruple Bypass Burger, a behemoth of beef, cheese and lard with an estimated 8,000 calories. It has been around since 2005, first in the Phoenix area, which is closed now, and now in Dallas, where a location opened in May.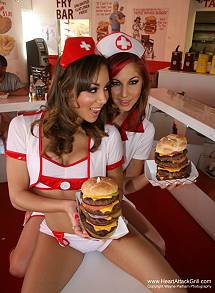 Owner Jon Basso, who calls himself "Dr. Jon" and "chief surgeon" of his restaurant, actually has a background in diet and fitness. He previously owned gyms, diet centers and personal training studios.
Column Continues Below Advertisement
CHATEAU GARDENS OPENS ROOFTOP NIGHTCLUB LABOR DAY
The rooftop nightclub at Chateau Nightclub & Gardens at Paris will celebrate its grand opening on Saturday, Sept. 3 with a performance by Thirty Seconds to Mars and the launch of Butterfly, a full-scale house music and DJ production complete with performance artists and other entertainment.
'RAT PACK SHOW' MOVES TO LAS VEGAS HILTON
Sandy Hackett's "Rat Pack Show" will debut in the Shimmer Cabaret at the Las Vegas Hilton Aug. 2-9 with shows at 8:30 p.m. nightly for its premiere week. After that, beginning Aug. 16, shows will kick off a regular schedule with weekly Tuesday night performances at 6:45 and 8:30 p.m. Tickets start at $49.95.
Sandy Hackett's "Rat Pack Show" will hit the road with more than 70 tour dates for the rest of 2011 and into 2012. A new website has recently been launched with information and updates about the tour: www.sandysratpackontour.com.
GOLDEN NUGGET HOLDS SECOND FALL BEER FESTIVAL
The Golden Nugget downtown will host its second Fall Beer Festival Oct. 14 and 15. The two-day festival brings together consumers, craft beer vendors, live music, food and hundreds of beers in two very different events. For information, call 702-386-8100.
The first event on Friday is the All American Craft Beer Tasting sponsored by Samuel Adams from 7-10 p.m. in The Grand events center with more than 120 craft beer selections and the traditional "tapping of the kegs." Tickets are $50 and you can receive discounted food and beer tickets for Saturday's event.
The second day will be a traditional Oktoberfest Pool Party sponsored by Paulaner Beer from Munich at the property's pool and shark aquarium, The Tank, from 3-9 p.m. Admission is free and there will be more 200 beers available for purchase and a German Oktoberfest band.
LOVERBOY DOES FREE CONCERT DOWNTOWN
The Fremont Street Experience will host "Nina Blackwood's Absolutely 80s" music festival featuring a free concert by Loverboy on Saturday, Aug. 6 at 9 p.m. on the 1st Street Stage.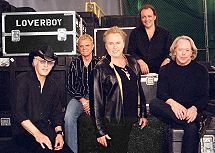 Alberta, Canada's Loverboy formed in Calgary in 1980 stands today as one of the most beloved rock acts in modern history. Their first live album, "Love, Loud and Loose," was released in 2001 and the band continues to tour extensively.
"Nina Blackwood's Absolutely 80s" highlights the music and culture of the 1980s with free headliner concerts throughout the summer along with a stage extravaganza The Nancy Rayguns on the 3rd Street Stage, an original production show on the 1st Street Stage, "VJ Invasion: Launch Date 8.1.81," Las Vegas-based premiere cover band Venus Rising on the 3rd Street Stage, Blackwood's countdown of her 100 greatest songs of the 80s on Viva Vision, and a chance to travel "Back to the Future" with a rare 80s icon, a DeLorean DMC-12.
Blackwood, an original MTV VJ synonymous with '80s music, highlights the era with her radio shows on Sirius XM channel "80s on 8" and on syndicated radio shows "Nina Blackwood's Absolutely 80s" and "Nina Blackwood's New Wave Nation." Blackwood is also revealing her personal 100 greatest songs of the '80s over the course of the 100-day celebration with one selection revealed every night on Viva Vision.
TOMMY BAHAMA HOLDS SEARCH FOR RUMOLOGIST
Tommy Bahama will launch the first-ever Tommy Bahama Rumologist™ contest on July 28. Via a distinctive social media campaign, Tommy Bahama is seeking to find the person with a vast knowledge of all things related to rum – one who can pour, educate, mix and create island-inspired cocktails.
Perks for the winner will include: a $50,000 Grand Prize, Tommy Bahama wardrobe, and becoming Tommy Bahama's chief rum consultant and rum ambassador for the next year, which will include travel and working closely with the company's culinary team. The Rumologist will help to launch new rum programs in each of the 13 Tommy Bahama Restaurant & Bar locations, which includes Las Vegas.
Submissions are due by Aug. 22 and the winner will be announced in early October. Visit Tommy Bahama Facebook page: www.facebook.com/tommybahama for details.
JOAN SEBASTIAN MAKES RARE APPEARANCE AT CANNERY
Popular singer, songwriter and Grammy® winner Joan Sebastían, who has sold out arenas in North America and in Mexico, will perform a rare, intimate concert at The Club inside the Cannery on Sept. 2 at 8:30 p.m. Tickets range from $69.95 to $148.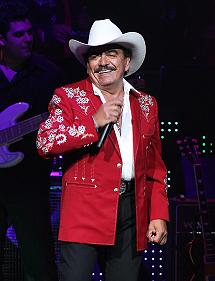 Sebastían, whose songs are described as a mixture of Latin Pop, Ranchera and Grupera music began his singing career in 1977. He remains one of Mexico's best-known singers and songwriters and plays the main protagonist on the Mexican soap opera "Tú y Yo."
WES WINTERs' CONTRACT EXTENDED AT SOUTH POINT
Las Vegas entertainer Wes Winters' show in the 150-seat Grandview Lounge at South Point that has two dance floors has been extended and is moving to Friday and Saturday nights from 6 – 9 p.m. beginning on Friday, Aug. 5. Winters' nine-foot mirrored concert grand piano is center stage and there is no cover charge.
Originally from Kansas City, Winters relocated to Las Vegas in February 2003. With an extensive background in musical theater including a one-man cabaret show, Winters has been entertaining professionally for more than 25 years.
TOP OF NEXT COLUMN
3RD ANNUAL VEGAS CINE FEST TO BE HELD AT TROPICANA

The third annual Vegas Cine Fest will be held at the all-new Tropicana Aug. 25-27. The festival will feature premiere screenings, Q&A sessions and themed after-parties at Club Nikki. The three-day event will conclude with a Gala Awards Ceremony and awards presented to winners in the Feature Film, Featurette, Film Shorts, Screenplay and Music Video categories. For tickets, visit www.vegascinefest.com

.

'CARNIVAL OF WONDERs' VISITS THE ORLEANS

"Carnival of Wonders" starring magician Mark Kalin and performer Jinger Leigh will headline The Orleans Showroom, Aug. 20 and 21, at 8 p.m. Tickets start at $19.95.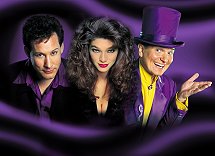 Kalin and Leigh each had their own shows before they met in Guam and decided to partner as magician and assistant. Their signature illusions—the Fire Spiker, Circle of Fire and Sawing in Half—combined with an original performing style earned them recognition with The Academy of Magical Arts, World Magic Awards and Fox Television voting them "Magicians of the Year."
Comedy magician Jeff Hobson is the carnival's tour guide. Hobson is a Las Vegas show veteran and recently the Academy of Magical Arts named him "Stage Magician of the Year."
BIG AL's COMEDY PRESENTS THE QUEENS OF TART
Big Al's Comedy Club at The Orleans will present the all-female comedy trio, The Queens of Tart, Aug. 4-28. Tickets are $39.95 and $49.95.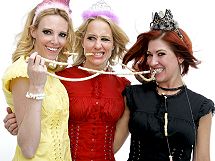 The host of The Queens of Tart, Anna Lane, is a native of the San Francisco Bay Area and has appeared on television and in several films.
Redhead Jody Ferdig worked her way through the Houston outlaw comedy circuit before tackling Hollywood. She's opened for many comedy legends and co-starred in the award-winning documentary "Red, White and B****" about life as a female comic.
Lang Parker came to national attention on the Emmy-nominated NBC show "Last Comic Standing." She has appeared in more than two dozen national commercials and was crowned California's Funniest Female in 2008.
AMBROSIA WILL PERFORM AT CANNERY
The pop/rock quartet known as Ambrosia will perform at The Club inside the Cannery Casino Aug. 20 at 8:30 p.m. Tickets are $19.95, call 702-507-5757.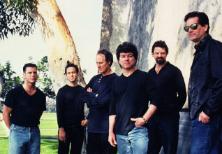 Ambrosia achieved multi-platinum status with three No. 1 Billboard hits. The group was honored with five Grammy® nominations and is now celebrating its 40th anniversary.
POSH BOUTIQUE NIGHTCLUB THROWS TEACHER's PET PARTY
Posh Boutique Nightclub and Crazy Horse III will throw a "Teacher's Pet Party" with E! Entertainment reality TV star and "Absinthe" headliner, Angel Porrino, on Friday, Aug. 19. The late-night hotspot will hold a Bad Teacher and Naughty School Girl Competition in which all ladies donning seductive teacher and school girl outfits can participate to win $5,000 in cash and prizes. Ladies will have complimentary champagne all night. For information, call 702-673-1700.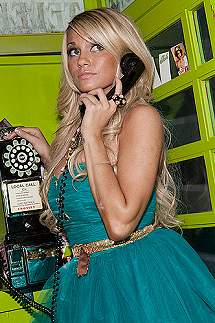 QUICK CLIPS
Steve Wyrick "Ultra Magician" show has postponed its opening until Aug. 5 at the Las Vegas Hilton.
Playboy Comedy at the Palms has lined up the following comedians for August: Tommy Davidson "In Living Color" Aug. 4-6; Neal Brennan, "Chappelle's Show" co-creator Aug. 11-13; Marc Maron, "WTF" Podcast No. 1 on iTunes Aug. 18-20; and Andy Kindler "Last Comic Standing" judge Aug. 25-27. Tickets start at $39.99.
Treasure Island is sticking with laughs the rest of the year. The lineup is: Bill Engvall Aug. 19 and Oct. 28; Bill Cosby Sept. 3 and Nov. 25; Carlos Mencia Sept. 15; and Whoopi Goldberg Oct. 14. Tickets are $79 and $99.
You can join the Justin Timberlake Shriners Hospitals for Children Open team by registering to be a volunteer, Sept. 25—Oct. 2, at TPC Summerlin. Volunteers receive a week-long tournament admission badge and a ticket to the volunteer party. A $50 uniform fee includes an official volunteer tournament jacket, golf shirt and hat, and all meals during their shift. Register online or contact Donna Millwood at dmillwood@jtshrinersopen.com.
McFadden's at the Rio is throwing an all-out birthday bash on Saturday, Aug. 20 with free drinks from 10 p.m. to midnight for anyone celebrating an August birthday.
You have to love Vegas! Where else is every conceivable obscure holiday recognized? August is National Catfish Month and PBR Rock Bar & Grill at the Miracle Mile Shops at Planet Hollywood will offer crispy catfish nuggets for only $5.
Lucas Till known for his role as Alex Summers/Havok in the latest installment of the "X-Men" movie franchise will celebrate his birthday at Chateau Nightclub & Gardens on Friday, Aug. 12.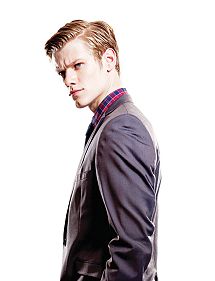 Lagasse's Stadium at The Palazzo will introduce the New Belgium Beer Dinner on Friday, Aug. 5 at 6 p.m.
The Orleans Arena will host Superior Cage Combat 2 — a mixed martial arts (MMA) event with a fight card stacked with top pro MMA fighters, and headlined by the welterweight clash between Josh Neer (30-10) and Blas Avena (7-4) on Saturday, Aug. 20 at 7 p.m. Tickets range from $35 to $125, call 702-284-7777.
Super Summer Theatre will present the musical "Fiddler on the Roof," Wednesday, Aug. 10 -27 at 8 p.m. at the Spring Mountain Ranch State Park in the outdoor theater. Advance tickets are $12 in advance and $15 at the gate.
Column Continues Below Advertisement
CONTINUE ON TO...:

>THIS WEEK'S LAUGHLIN NEWS
>LAST WEEK'S LAS VEGAS NEWS
>VEGAS VIEWS FULL NEWS ARCHIVES
>Return to "Heard Around Town"
>Return to Las Vegas Leisure Guide