The Stars and Stripes Air Tours has officially opened the only off-airport heliport facility in Las Vegas for nighttime tours of the Las Vegas Strip. The heliplex is located at the northeast corner of Cheyenne Avenue and Fifth Street in North Las Vegas. The 3.5-acre heliplex features 15,000 square feet of hanger and maintenance facilities and service includes transportation to and from Las Vegas' major hotels.
The business is family owned for more than 30 years by the Trenks who currently operate helicopter and heliport facilities in New York City, Boulder City, Nev., and St. Louis and in the near future will open facilities in Newark, N.J., and Boston, Mass.

Column Continues Below Advertisement


The helicopters are painted with the stars and stripes trademark and operated with exclusive full-theater seating and pilot narrated tours from professional tour captains. All Stars & Stripes Air Tours Eurocopter Helicopters and highly experienced pilots are FAA approved. For information, visit www.lvhelicopters.com or call 877-779-0800.
Grammy Award-winning country music singer-songwriter Travis Tritt, who has sold more than 25 million albums, will perform 8 p.m. shows at the 827-seat Orleans Showroom, Aug. 8-10. Tickets are priced from $54.95, call 702-365-7075.
Starting with his debut single release of Country Club in 1989, Tritt has charted more than 30 singles on the U.S. Billboard Hot Country charts, including five No. 1 hits. His first and third albums, Country Club and T-R-O-U-B-L-E have each achieved platinum certification, while his albums It's All About to Change (1991), Greatest Hits: From the Beginning (1995), and My Honky Tonk History (2004) have each achieved gold status.
Tritt has earned a Grammy for Best Country Vocal Collaboration for The Whiskey Ain't Workin' with Marty Stuart and a Grammy for Best Collaboration with Vocals for Same Old Train. He has also carried home three CMA awards over the course of his storied career. At age 3, he received his first guitar from his father and began writing songs when he was 14.
A part in the 1993 made-for-TV movie Rio Diablo led to feature film work in The Cowboy Way and Sgt. Bilko. Travis also had a role in HBO's Tales From the Crypt, performed in the Atlanta area for a Disney concert special entitled Coming Home, and provided half-time entertainment for a half-billion people at the 1993 Super Bowl.
Tritt eventually teamed up with producer Randy Jackson, who produced a duet between Tritt and soul man Sam Moore for Moore's 2006 album, Overnight Sensational. Tritt and Jackson then teamed up to create a powerhouse collection of songs that emphasize the soul side of Travis's singing entitled The Storm.
Collector car aficionados from around the world will descend on Las Vegas this year, Oct. 15-18, when the Barrett-Jackson Auction Company brings their acclaimed auction and lifestyle event to the Mandalay Bay for the first time. Hundreds of desirable collector vehicles will be sold at No Reserve during the auction at the Mandalay Bay Events Center, while SPEED cameras capture live, high-definition coverage. The No Reserve policy means that each and every vehicle that crosses the auction block will be sold to the highest bidder.
Barrett-Jackson has been producing "The World's Greatest Collector Car Events™" for 37 years in Scottsdale, Ariz., and West Palm Beach, Fla. To date this year, more than 347,000 attendees and millions of SPEED viewers around the world have witnessed 1,672 vehicles being auctioned off for approximately $111 million during these two events combined. The addition of the Las Vegas event represents the third jewel in a triple-crown series that is unmatched in the collector car world.
The 2008 Las Vegas event will kick off Wednesday, Oct. 15, with a party at the Mandalay Bay Beach featuring live entertainment, libations, and a charity component benefiting the Lili Claire Foundation.
The first collector vehicle to be auctioned by Barrett-Jackson in Las Vegas will cross the block on Thursday, Oct. 16, with auction action continuing through Saturday, Oct. 18. Beyond the auction, the event will encompass a wide range of lifestyle offerings, including an automobilia auction, a vast display from a diverse mix of vendors, and The Garage venue for live music.
If you plan on attending, Special room rates and packages can be found at www.barrett-jackson.com.
Hip Hop International's 7th Annual USA and World Hip Hop Dance Championships are coming to Las Vegas for the first time from July 29-Aug. 3 at Loews Lake Las Vegas and the Planet Hollywood Theater.
Fifteen hundred dancers from 30 nations will compete for world supremacy at the live event that inspired the MTV series Randy Jackson presents America's Best Dance Crew. Judging will be Natasha Jean Bart, who is featured as Lady Madonna in Cirque Du Soleil's Love and prominent hip-hop choreographer Shane Sparks (America's Best Dance Crew), who is one of three judges featured on the MTV series.
The week will begin with the USA Hip Hop Dance Championship as crews (five to eight dancers) from all across America will use their best moves for the chance to represent the United States at the World Hip Hop Dance Championship rounds on July 29 and 30 at Loews. The dance championship finals will be held on Sunday, Aug. 3 at 7:30 p.m. at the Planet Hollywood Theater. The top dance crews in Youth (ages 7-12), Varsity (12-18) and Adult (18+) divisions will battle for world titles in a show hosted by Chris Spencer (NBC/Bravo's Significant Others, Soul Food and host of former the late night talk show Vibe). The event will be further highlighted by the presentation of the 2008 Living Legends of Hip Hop Award to MC Hammer. Randy Jackson will present medals to the winners.
Single tickets and ticket packages may be purchased in advance for most events by calling 1-800-669-5867, going online at www.hiphopinternational.com, or at the door the day of each event subject to availability.
The Rio recently debuted the first Microsoft Surface Technology at the iBar ultra-lounge located right inside the resort's front door. Harrah's is the first company to deploy a suite of customized applications for Microsoft Surface and install it in an entertainment venue.
There are six 30-inch coffee table-like size surfaces providing guests with a distinctly personalized and engaging social experience. There is an innovated suite of custom applications from games such as High Roller bowling, multiplayer pickup pinball, and Last Call musical memory game to a program for creating and ordering your own signature cocktail. For those who are a bit shy, there is Flirt where you can engage in a conversation with any of the other tables. There are also photo applications and a virtual concierge. Every move is made on a 360-degree user interface with massive multi-touch capabilities. The best way to witness this highly creative technology is to visit the iBar.
Billy Idol will be headlining at The Joint concert venue at the Hard Rock on Friday, Sept. 12 at 8 p.m. Idol will be performing tracks from his latest album, The Very Best Of Billy Idol: Idolize Yourself, a new career-spanning CD that includes two brand new songs. Idol really smashed through with his 1984 double platinum album, Rebel Yell. Stocked with major radio and MTV hits, including Rebel Yell, Eyes Without a Face, Flesh For Fantasy and Catch My Fall, the album reached No. 6 on the Billboard 200. Idol has been recognized worldwide for his punk rock attitude. Tickets start at $59.50.
Sushisamba Strip at the Palazzo is open on the retail level of The Shoppes at The Palazzo. Sushibamba Strip is the group's first location on the West Coast, the seventh in the group, and largest location at 14,000 square feet.
The restaurant offers a dining room that seats 150 people, a 21-person sushi bar and a main bar accommodating 35 customers. Eclectic dinner menus are being offered now and Sunday brunch and lunch are expected to begin later this year. Another first for the Las Vegas location is Sushibamba's distinctive robata grill that complements the restaurant's extensive menu of classic Japanese tempura, Brazilian churrasco and feijoada and Peruvian anticuchos, or marinated skewered meats roasted over an open fire.
Patrons are greeted by an architectural glass facade, while 16-foot ceilings create a soaring atrium and a Carnavale-inspired environment. The area is anchored by an oversized art installation, and a robata station encased in semi-transparent Frit glass to offer a glimpse of the grill. Projections move continuously throughout the space on scrims and walls, with visuals of Japan, Brazil and Peru. A dark corridor leads guests to the Sugarcane Lounge.
In early August, Sugarcane Lounge, the first extension of Sushisamba's New York boutique nightclub concept will open. The lounge will open and provide an additional 174 seats and a VIP section seating 20 people. Sugarcane Lounge will offer a stage, dance floor and D.J. booth, as well as d'cor elements such as gold and brown leather, bamboo, and a custom-made, simulated "sugarcane" ceiling fabricated of mixed materials such as glass, acrylic, resin, paper, wood and metal tubes.
The Hard Rock has opened Carey Hart's new nightclub called Wasted Space, which melds the high-end rock n' roll culture with a tattoo-influenced design. Signature club drinks are "The Hart Attack" and "Sunday Bloody Sunday."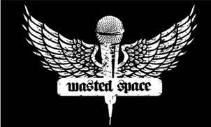 Sadly, Monty Python's Spamalot at Wynn Las Vegas closed on Sunday, July 13. Spamalot began its reign in the desert on March 31, 2007, and played 509 performances.
The mentalist Gerry McCambridge, who has performed at Hooters for one year, has had his contract at the themed-resort extended for another year. He originally came to Las Vegas in July 2005 on a 12-show, three-week contract at another property. In addition to recently competing on NBC's reality show, Phenomenon, McCambridge starred in and executive-produced The Mentalist television show and also appeared on countless talk shows.
Primos restaurant at the Suncoast is closing permanently on July 30.
Paige O'Hara who portrayed "Belle" in the Disney movie Beauty and the Beast and who now stars in Menopause_The Muscial at lthe Las Vegas Hilton embraces oil painting as her hobby. Her works, along with noted publicist of the stars Norm Johnson's sculptures will be on display at the new Gallery Las Vegas, 5115 S. Decatur Blvd., at Reno on Sunday, July 27, from 3 to 9 p.m.
Each Tuesday, Studio 54 features Influence. The Vegas industry night now features a new twist with Influence 2080s focusing on popular 80s movies and music memorabilia. Party-goers are invited to come dressed in their best 80s get-up and participants will receive giveaways dedicated to the theme of the evening.
On Tuesday, July 29, at PURE Nightclub inside Caesars Palace, Paris Hilton will host a launch party for her fall collection of Paris Hilton Footwear, a line of self-inspired sexy-chic shoes. Red carpet arrivals begin at 10:30 p.m.
After a very successful inaugural event, Happy Paws and Friends, an indoor consumer pet shows, will take place Nov. 22 and 23 at the Cashman Event Center. The festive event will offer contests, games, and other hands-on activities. Gregory Popovich of the Popovich Comedy Pet Theater is scheduled for two shows daily and Cirque-style performers will be entertaining while strolling the expo floor. A Tribute to Frank, Dean and Sammy, the "Rat Pack" will make a guest appearance. Happy Paws and Friends Pet Expo promotes responsible pet ownership and conscientious pet care. Admission is $10 and the net ticket sales will be donated to various pet shelters or rescues.
CONTINUE ON TO...:
>THIS WEEK'S LAUGHLIN SEGMENT
>LAST WEEK'S LAS VEGAS SEGMENT
>VEGAS VIEW FULL ARCHIVES
>Return to "Heard Around Town"
>Return to Las Vegas Leisure Guide