TROPICANA LAUGHLIN CELEBRATES 5TH ANNIVERSARY!

The Tropicana will celebrate its 5th Anniversary on July 28 by holding a $50,000 Slot Tournament that will pay to the 500th place on Friday and Saturday, July 27-28. The first place winner with receive $10,000 cash.

The tournament play will be held Friday from 4 to 10 p.m. and Saturday from 10 a.m. to 8 p.m. Each player will play a single five-minute round. Entry fee is $150 and includes entrance in the tournament and a last chance drawing ticket for two people. To pre-register, call the Tropicana VIP line at 1-800-343-4533 and request promo number 9132.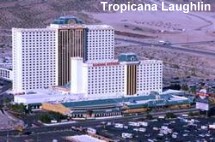 Any player not placing in the tournament will be entered into the last chance drawings on Sunday, July 29 at 1 p.m. for their share of more than $3,000 in prize money.
The 5th Anniversary Tournament will also mark the unveiling of the all new Trop-Advantage themed tournament machines. The new machines feature a higher hit frequency and place more money in action at one time, upgrading three coin-in play to a more exciting nine coin-in play, meaning that players have a greater potential for higher tournament scores.
'DEFENDING THE CAVEMAN' VISITS HARRAH's
Defending the Caveman," the longest running solo play in Broadway history, will be performed at the Fiesta Showroom at Harrah's from Aug. 14-Sept. 2. The show is a one-man play dealing with life as seen differently by men and women. Tickets are $25 and $35.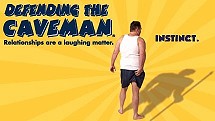 "Defending the Caveman" with its wondrous exploration of the gender gap has won the hearts of millions across the globe. The insightful play appeals to both sexes and couples who nudge each other as revelations unfold.
The play was written by Rob Becker over a three-year period during which he made an informational study of psychology, sociology and prehistory. Today more than 40 talented actors perform the record-breaking comedy worldwide.
RIVERSIDE HIGHLIGHTS BILLY JOEL-ELTON JOHN TRIBUTE
The "Face To Face" show at the Riverside in Don's Celebrity Theatre July 25-28 will star Joey Riedel and Michael John joining forces to showcase a Billy Joel and Elton John tribute. The two capture both artists in an interactive rock 'n' roll tribute show. Just like the original tour, each artist performs a solo set with a five to six piece band, and then culminates the show with a "Face to Face" set that features both of them playing together on two pianos trading off lyrics on each song they perform. Tickets are $30.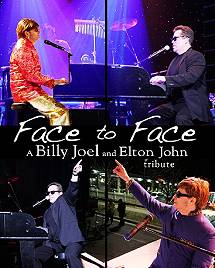 'WEIRD AL' YANKOVIC STOPS AT THE EDGEWATER
Three-time Grammy Award winner "Weird Al" Yankovic, the biggest-selling comedy recording artist of all time, with the Apocalypse Tour will perform in the Edgewater's E Center on Friday, Aug. 3. Now entering his fourth career decade, Yankovic has won countless awards and accolades for Weird Al classics like "Eat It," "Like a Surgeon," "Fat," "Smells Like Nirvana," "Amish Paradise," and "The Saga Begins." Tickets start from $15.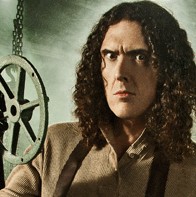 MATT REEVES & THE ALL AMERICANS PERFORM AT THE AVI
Matt Reeves & The All Americans will perform at the ArrowWeed Lounge at the Avi, July 24-29, and there's no cover charge. This act is a throwback to the glory days of Country Rhythm and Blues of yesteryear.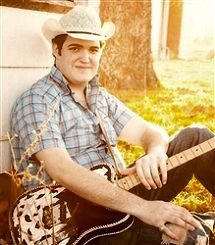 Reeves at age 13 began playing lead guitar professionally for some big acts and his father Jack Reeves. It only took a couple of years until he had his very first two-hour television special with his band In Nevada. Soon after, Reeves started his own show.
One of his greatest achievements was in 2008 when he was one of five national finalists in The Colgate Country Showdown that started with more than 50,000 contestants. From that win, he performed on national television at the legendary Grand Ole' Opry's Ryman Auditorium with LeAnn Rimes and Charlie McCoy.
BULLHEAD CITY RIVER REGATTA ATTRACTS THOUSANDS
Thousands will float on the Colorado Rivers Aug. 10 and 11 during the "Bullhead City River Regatta" that takes place at Rotary Park in Bullhead City, Ariz. This river-themed event features themed floats, a party on Friday and many activities including a beer pong tourney, karaoke contest, mud volleyball tourney, etc. "The Cannonball" pre-parties are planned for Thursday and Friday. A kayak, canoe and standup paddleboard race/float will take place during the day on Friday. For information, visit bullheadregatta.com.
AQUARIUS OFFERS PACKAGE FOR RIVER REGATTA
Themed "True To The Red, White And Blue," more than 40,000 people are expected to participate in the 2012 River Regatta, which passes right by the Aquarius. For the "6th Annual Bullhead City River Regatta," the Aquarius is offering a special River Regatta Room Package for $349.99, plus tax. The package includes a two-night stay, two entries into the River Regatta, two life jackets, two red, white or blue inner tubes and free shuttle bus service to the launch site and Rotary Park. Visit AquariusCasinoResort.com and click on "Special Offers" to book this package or call 800-662-5825.
TOP OF NEXT COLUMN
EDGEWATER PACKAGES 'LAUGHLIN LAFFS A LOT'
The Edgewater will feature "Laughlin Laffs A Lot" with comedians Unknown Comic, Denny Johnston, Allan Harvey and Vicki Barbolak on Saturday, Aug. 4. Tickets range from $8 to $25.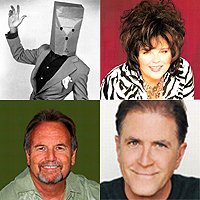 The "Unknown Comic" Murray Langston is best known for his comic performances on "The Gong Show," usually appearing with a paper bag over his head. Langston got his comedy career start on Rowan & Martin's "Laugh-In," doing impressions of a fork, a tube of toothpaste and a grandfather clock.
Denny Johnston won the "Big LA Laff Off." He's appeared on "The Tonight Show, David Letterman," "The Merv Griffin Show," Comedy Central, Arsenio Hall, "Good Morning America" and A&E Comedy Channel.
Allan Havey made his national talk-show television debut in 1986 on "Late Night with David Letterman," and in 1989 was handpicked by HBO to be one of the initial hosts of The Comedy Channel, which later became Comedy Central.
Vicki Barbolak's material is based partly on her life as a three times married Mom living in a trailer park in San Diego, struggling with finance, family and relationships, but her humor has a universal quality. Winner of "Nick @Nite's Funniest Mom In America," Barbolak was recently honored by NBC as a member of Jay Leno's Laugh Squad. She has also appeared on "E! Comedy Store True Stories," "Who's Minding the Store?," and John Griess' new Independent Comedy Film, "Pickin' and Grinnin'."
THE EDGEWATER FEATURES COMEDIANS EVERY WEEK
Different comedians take the stage at the Inferno Nightclub/Edgewater Showroom at 7 p.m. every Friday through Sunday. Tickets are $10 at the Edgewater Casino Cage or at the door.
The upcoming lineup of comedians include: July 27 Drake Witham and P.J. Stansbury; and July 28-29 Steve Smith and Byron Bowers; no shows Aug. 3-5; Aug 17-Anthony Padilla and Jeremy Wieand; Aug 18-19-Scot Nery and Cory Michaelis; Aug 24-26-Pete George and Chey Bell. There won't be any shows Aug. 3-5.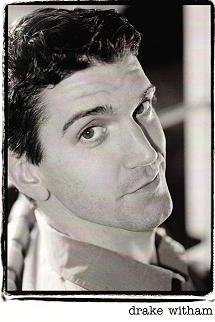 Drake Witham will appear with P.J. Stansbury on Friday, July 27. Witham early on as a reporter could do dead-on impressions of his editors and have quick comebacks like when he heard a boss say, "I'm just thinking out loud," and Witham said "that's called talking." Not the best way to keep a job, but a good road map for comedy. Within two years of starting stand-up, he won the prestigious Seattle International Comedy Competition. The ability to point out the inane with the attitude that none of us have to put up with it and a dead-pan delivery gets him work at clubs, corporate events, cruise ships, and private parties worldwide. The former journalist has become a regular on television.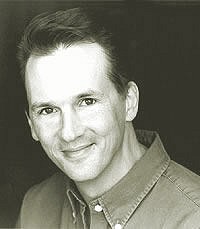 Steve Smith appearing with Alyssa Cowan on July 28 and 29 started the critically acclaimed improvisational group The Bargain Basement Players that played for three years at the Santa Monica Improv. He had a starring role in the movie "Nice Guys" and has made more than 40 television appearances as a stand-up comedian. His most recent standup comedy journeys have taken him around world to Honduras, Japan, Cuba, Korea and the Edinburgh Comedy Festival in Scotland.
TRIBUTE TO JOURNEY SHOW LINED UP AT RIVERSIDE
"Lights, A Tribute to Journey" is scheduled at the Riverside in Don's Celebrity Theatre, Aug. 2-11 (dark Aug. 6 and7). Tickets are $24.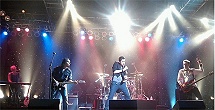 With the look and incredible vocal range of front man Jeff Salado, the show recreates the feel of being at an actual Journey concert with hits such as, "Open Arms," "Faithfully," "Don't Stop Believin'," and many more.

EVENTS COMING UP IN THE FUTURE

Slot players visiting the Aquarius Casino from July 23-29 can earn $10 in Free Slot Play, with no limit during the Cascade of Points Promotion. Ace | PLAY card members will receive $10 in Free Slot Play for every 2,000 base slot points earned and there is no cap.

On Saturday, July 28 the "Fun in the Sun Beer Pong Tournament" will take place at the Colorado Belle and be a fundraiser for the Chanel Johnson Charity, with 50/50 raffles and prizes awarded by the Colorado Belle. The tournament will be held on the resort's "D" Deck and costs $40 per team in advance and $50 at the door, call 951-258-2719 or email: oceangrownpong@gmail.com. Sign-ups begin at 2:30 p.m. and games start at 4:30 p.m. First place will win a four-night hotel stay in Las Vegas and a shot at $65,000 in World Series of Beer Pong.

In celebration of its 5th anniversary, the Tropicana will serve free cake and champagne on the casino floor on Saturday, July 28 from noon to 4 p.m. or until the cake runs out.

The Gun/Collectibles Show will be held at the Edgewater, Sept. 29-30. The show will have western collectibles, guns, ammo, fishing equipment, books, coins, boots, spurs, antique firearms, and more. Hours on Saturday will be 9 a.m. - 5 p.m. and Sunday 9 a.m. - 4 p.m. Cost is $8 for a two-day pass and free for ages 12 and under when accompanied by paying adult. For more information, visit mcmannsroadrunner.com or call 602-843-5303 or 1-866-698-6591.

Tom & Sharon's Dance Party is held twice monthly at the Riverside from 1:30 - 4 p.m. Upcoming dates include: July 28, Aug 11, 25, Sept. 15, 29, and Oct. 13, 27. On Oct. 27 there will be a zumba party at 4 p.m. Call 928-754-2097 for admission fee and information.


CONTINUE ON TO...:

THIS WEEK'S >LAS VEGAS NEWS
LAST WEEK'S >LAUGHLIN NEWS
>VEGAS VIEW FULL ARCHIVES
Return to >"Heard Around Town"
Return to >Las Vegas Leisure Guide